How to Choose the Best VPN? – Complete Guide
A virtual private network (VPN) is an excellent tool for protecting your online privacy. It acts as a secure gateway for your internet connection. Thanks to your VPN provider, no one outside the encrypted tunnel can see what you do online while the VPN is on. However, there are also specific reports of fake VPNs appearing, so be cautious when choosing one.
So, how can you know which VPN you can count on among the hundreds of choices available? In this guide, you'll find everything you need to know about how to choose the best VPN provider.
If you are wondering how to choose the best VPN, try to answer these questions:
Why do you need a VPN?
Which country do you want access to?
Which VPN features are essential to you?
Which platform do you need a VPN for?
Are you ready to pay for a VPN?
Which privacy features are suitable for you?
How good is the VPN's customer service?
What if you are not satisfied with the service?
Before we dive into the article, here are the best VPN deals right now:
VPNs
Prices

NordVPN

 

2-year plan for £2.40/month + 3 months free

IPVanish VPN

1-year plan for

£1.74/month

Surfshark VPN

2-year plan for

£1.51/month

ExpressVPN

1-year plan for

£6.04/month

CyberGhost VPN

1-year plan plus 6 months free for

£1.99/month

ProtonVPN

ProtonVPN Plus + ProtonMail Plus 2 years for 

£5.75/month
Why Do You Need a VPN?
Before opting for a VPN provider, there are several aspects you need to consider. The first important thing you need to think about is why you would need a VPN.
If you need a VPN for your entire household, you should search for one that supports routers, offers mobile VPN apps, and allows multiple simultaneous connections. If you want to watch movies or TV shows online, you need a VPN with fast speeds, stable connections, and limitless bandwidth.
Furthermore, frequent travellers who rely heavily on public WiFi networks require a VPN with exceptional security and servers with locations worldwide.
After you decide what you'll be using a VPN for, make a list of the vital VPN services to you and those that are not so important. You will have an easier time choosing which VPN to install when you exclude those out of the question.
Which Country do You Want Access To?
VPN companies must respect their own country's regulations. These laws may oblige them to collect, store, and send data to authorities. As a result, this could jeopardise your privacy. A lack of VPN protection rules controlling the storage and use of customer data can also be problematic. Hence it is good to know where your VPN is coming from.
Many users avoid choosing VPN services based in the United States because they worry that US regulations would require those VPN companies to track users' activities. Surprisingly, there are no such data logging regulations for VPN companies in the United States. They may need to turn over data under another set of laws if they have any to hand over. Still, it does not necessarily mean that they store data in the first place.
However, suppose you are pretty concerned about the VPN provider's home country. In that case, you should make a list of all secure VPN companies that have main offices in countries with the most stringent online privacy laws. For example, ProtonVPN is based in Switzerland, a country well-known for having strict online privacy regulations.
Which VPN Features are Essential to You?
VPN technology is quite complex and broad, and every VPN provider emphasises certain features. It might be speed, encryption, or privacy; that is why you must ensure that your priorities match theirs.
Streaming Capabilities
If you'd like to stream geo-restricted content, you should choose a VPN for streaming with virtual servers for website unblocking.
Do you need US access to watch your favourite HBO shows? Check to see whether your desirable VPN has VPN servers in the United States. Do you want a US IP address to watch Youtube in peace? Choose a provider with a large number of US exit nodes. 
Even the best VPN company globally is pointless if you can't connect to an IP address in your desired geo virtual location.
Many VPNs have issues bypassing Netflix's VPN barrier. ExpressVPN and CyberGhost, for example, don't have such difficulties and are some of the best VPNs for Netflix unblocking.
Simultaneous Connections
Another important aspect is the number of concurrent connections the VPN provider allows. At the very least, you want a VPN service that supports at least two simultaneous connections. Realistically speaking, the more, the better (to cover all of your devices), and the option to connect your router to the VPN network is a plus.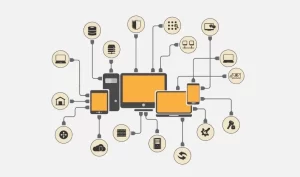 Bandwidth
Bandwidth limitations were not a significant problem before the streaming age. However, now that everyone is streaming videos, music, and other content, the bandwidth vanishes fast. Therefore, avoid VPN providers that set bandwidth limitations unless the bandwidth allowance is very high.
Privacy and Security
If you respect privacy and anonymity, you should prioritise a safe VPN that does not keep logs and has strong encryption. It's also good to look at the VPN protocols and whether it has a kill-switch function, WireGuard, and other more advanced security protocols.
Seek Additional Features
In the end, when searching for a VPN, don't only focus on speed because that's the element over which you and the VPN provider have the least control. Since almost all VPN providers offer some combination of the same VPN technology, examine value instead. 
Search for extra features such as split tunnelling, double VPN (multi-hop), and more to get the best VPN values for affordable prices. 
Check the Supported Platforms 
This is an essential factor in deciding which VPN is the right for you. For example, suppose you want a VPN for Windows. Then, you need to make sure that the VPN provider is compatible with that particular Operating system.
Although most VPNs support the leading platforms of Windows, Mac, Android, Linux, and iOS, specific VPNs do not cover all platforms.
If you use both Mac and Android, be sure your VPN supports macOS and has an Android VPN app. But, of course, that goes for every platform available.
Moreover, many VPNs provide a VPN for Chrome. This browser extension allows you to operate the VPN within your browser.
A Free VPN Is Not Always the Best Choice
Not all VPN services require payment. There are numerous excellent free VPNs available. However, all of the free VPNs have some type of restriction. For example, some restrict you to only a few simultaneous connections or devices on an account. Others limit your data or limit you to a narrow choice of servers.
If you're seeking the best VPN for home usage, make sure the expenses are within your price range. The price goes up with the number of features and connections available. However, many paid VPNs include fair pricing if you choose an annual over a monthly plan.
Most of the choices available offer a VPN free trial, so you can opt for one first to explore the VPN's features and make the proper judgment.
Whatever the case, if you seek the best free VPN for torrenting or anonymity, you might have a hard time finding a reliable provider that doesn't charge anything. Nevertheless, many reputable VPN providers offer their services at a low cost, so you can enjoy secure browsing even when on a budget.
Look Into the VPN's Privacy Policy
The most important aspect of this How to Choose the Best VPN article is how secure is the VPN provider you're considering. Therefore, examine whether any of the VPN providers on your list gather any user data.
You should check the VPN's privacy policy to see how the firm collects, processes, and disposes of personal data. When looking for a VPN, make sure that the providers have a strict zero-logs policy.
The majority of VPNs will not store any logs of user activity. That is beneficial to their users, but it is also crucial for the VPN performance (as detailed logging can quickly consume their disk space). 
Some VPNs claim that they store logs for a short time (such as a few hours) to optimise VPN performance and guarantee the efficient running of their system. On the other hand, you don't need to agree to anything less than a zero-logging policy.
When it comes to ultimate security, for example, NordVPN does a tremendous zero-knowledge encryption procedure. It also does not log data that might compromise your privacy.
Reliable Customer Service Is a Must
One of the most overlooked yet essential benefits of a VPN is whether or not the company provides 24/7 customer support.
VPNs alter their services over time, so it is essential for you to quickly contact someone to assist you with any issues you experience. That is why VPNs that offer live chat are preferable since emails and reports can take hours, if not days, to respond to.
A Money-Back Guarantee Is Necessary
A money-back guarantee is an excellent method to avoid committing to a service you do not like.
If you subscribe to a VPN but later realise it is not the best one for you, ending your subscription can be complicated sometimes. Look for a quality VPN that guarantees your money back within a specific period, so you are not obligated to stay with one till your deal ends.
Pick a VPN 
Knowing how to choose the best VPN is the first step towards your next worry-free browsing session. So understanding why you need a VPN and which features are essential can help you solve that question.
To save you some time, we have made a list of the best-rated VPNs. These are compatible with most devices, have servers in various geographical locations, and offer affordable pricing plans and other desirable features.
We've chosen the best VPN services that we've reviewed so far. All of the suggestions below have been in business for years and have been highly rated and approved.
Top VPNs for 2021 so far
To Finalise 
Once you start looking for a VPN, you'll be overwhelmed by the sheer amount of choice there is. So we know that choosing the right VPN is not easy, as there are many factors and features you should pay attention to when aiming for the best one. However, we hope that our guide on how to choose the best VPN will make the overall process easier for you.
Alert! Your IP address is trackable.