Day Trading Platforms — UK Top Picks
If you're looking for a reliable and easy-to-use day trading platform, you've come to the right place. We've created a list of the best day trading platforms in the UK to get your profits up and keep them there. So without further ado, let's get started!
Last Updated: June 22, 2022
Advertiser disclosure
This page may contain links to our partners' products and services, which allows us to keep our website sustainable. This means that cybercrew.uk may receive a compensation when you sign up and / or purchase a product or a service using our links. However, all opinions expressed in this article are solely ours, and this content is in no way provided or influenced by any of our partners.
Top Day Trading Platforms UK
Placing trade after trade every day and calculating every step along the way is standard practice for many investors. Over the last few years, we've all heard many success stories about traders quitting their jobs to double their income with day trading.  
If you're one of those people who want to take on this lucrative opportunity, finding a good day trading platform is essential for success. Not all platforms are created equal, and each has its strengths and weaknesses.
In this article, we will discuss the best day trading platforms in the UK. So, whether you want to enter the world of day trading or are looking for a more advanced platform, we got you covered!
Detailed Reviews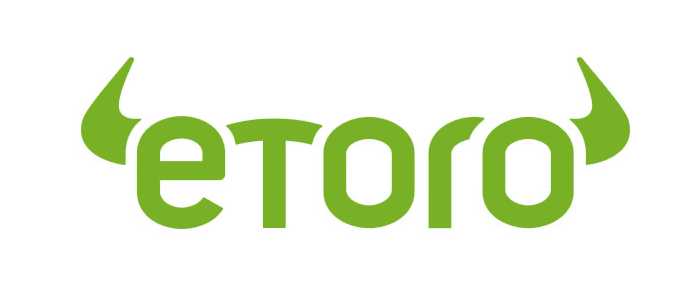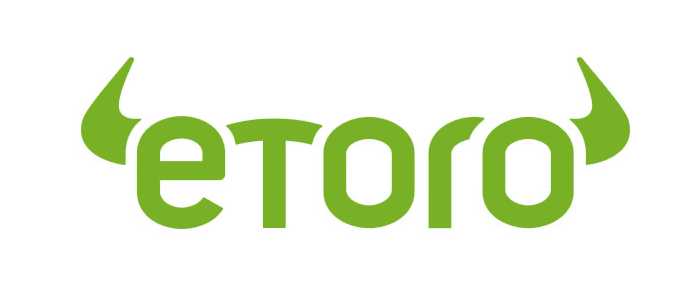 Beginners
Visit Website
Commission-free stock trading
Safe and legitimate platform
Social trading feature included
X30 leverage on forex
If you're looking for a reliable and user-friendly day trading platform, eToro is a great option. It's been around for over ten years and is regulated by the UK's Financial Conduct Authority (FCA).
The answer to why eToro is the best day trading platform for beginners in the UK lies in its simplicity. The platform is intuitive and adaptable, and you can deal with a wide range of assets in one place.
Additionally, eToro is an excellent source of educational tools that can shorten the learning curve and help you become a successful day trader. The only downside is that the platform doesn't offer direct market access, so you'll have to rely on quotes.
It's noteworthy that you can trade with a leverage of up to x30 on eToro. However, while using leverage can help you amplify your profits, it can also lead to more significant losses. So, make sure to use it responsibly.
eToro also has a social trading feature, which allows you to copy the trades of other successful traders on the platform. This is an excellent way to learn and improve your trading skills.
You can open a free trading account at eToro and use a demo version to practise and enhance your trading skills. On top of that, eToro clients don't have to pay any management fees or commissions for trading stocks.
Still, eToro will charge various spreads and fees for some trades. After a year of no login activity, you'll have to pay inactivity fees which will cost you $10 (roughly £8.03) per month. That said, make sure you visit the platform every now and then if you want to avoid unnecessary costs. All trades on eToro are carried out in USD, meaning you'll also have to pay the currency conversion fees.
One of the possible drawbacks is that eToro imposes limits on how often you can engage in day trading. So, as an eToro user, you won't be able to day trade more than three times in five market days.
CFD trading
Visit Website
+2,000 CFDs available
Functional and user-friendly platform
Competitive fee structure
Commission-free CFD trading
Plus500 appeared on the trading scene back in 2008, and since then, it has attracted almost half a million active customers. In addition, the platform is web-based, so you don't have to download any software to use it.
When it comes to fees, Plus500 doesn't charge any. Instead, it makes money through the spreads. The average spread for currency pairs, for example, is 0.8%.
This platform is flexible, and you can trade share CFDs with up to 1:5 leverage, which is probably for the best. However, using leverage is not a safe practice for experienced traders, let alone beginners.
As a day trader, it's essential to find a platform that allows you to execute as many trades as you wish without restrictions. For this reason, we believe that Plus500 is one of the best day trading platforms in the UK. Using it, you can day trade as often as you like, as there are no restrictions. So, if you're looking for a platform that will allow you to day trade frequently, this is a good option.
Plus500 is a reliable platform regulated by the Financial Conduct Authority (FCA). It also has negative balance protection, meaning you can't lose more than you've deposited into your account.
Plus500 is an excellent choice for those looking for a user-friendly and reliable day trading service provider. However, one possible downside is that the platform doesn't offer any social trading features. If you're looking to copy the trades of other successful traders, you'll have to find another platform.
Entering the foreign markets
Visit Website
No sign-up fees
Intuitive trading tools
Over 37,000 mutual funds
Listed on the stock exchange
As stated earlier, trading on Interactive Brokers is best suited for experienced traders. The platform is geared towards active traders and offers direct market access, meaning you can trade on the exchanges directly.
One of the advantages of using Interactive Brokers is that you can trade on 135 markets in over 24 different countries. So, if you're looking to trade internationally, this is a good option.
Interactive Brokers offers two plans — IBKR Lite and IBKR Pro. Traders with an IBKR Lite account can trade US exchange-listed stocks or ETFs without paying commission fees and participate in a Stock Yield Enhancement Program, which helps traders earn extra income on their idle cash and stocks. In other words, IBKR Lite allows you to earn interest on the cash in your account as well as any stocks you're not currently trading.
Unfortunately, IBKR Pro users don't enjoy the luxury of commission-free trading of US exchange-listed stocks. Still, Interactive Brokers compensates by offering lower margin rates, which is especially important for day traders. 
Whether you choose an IBKR Lite or Pro, Interactive Brokers offers low trading fees, which is another plus for active traders. The maximum fee per share for trades using the IBKR Pro platform is 1% of the trade value and 0% for IBKR Lite users. 
One thing you should know about this platform is that it's primarily geared towards experienced traders. There's also a monthly inactivity fee, which can go up to $20 (£15.91) if you don't make at least one trade in a month.
The Lite version is more suitable for day traders. It includes many advantages you may find attractive if you're dipping your toes into a new market for the first time. For example, it features the lowest margin rates, ideal for short-term trading strategies. The rates start at 0.75% for certain equities.
Direct access to the market
Visit Website
Excellent customer support
SIPC compensation
Sophisticated trading tools
Broker-assisted trading
Cobra Trading can introduce you to a whole new world of day trading. It was founded in 1998 to provide active traders with direct access to the markets.
The best thing about Cobra Trading is that it's suitable for all experience levels, from beginner to expert. So, if you're new to day trading, this platform can help you get started.
Speed and near-excellent performance are what sets Cobra Trading apart from the competition. The platform can process orders quickly and efficiently, which is vital for day traders.
Cobra Trading also offers many features and tools that can aid you on your trading journey. For example, you can get real-time quotes, charts, and level II data. Additionally, Cobra Trading is a good choice if high leverage isn't a deal-breaker. For example, the leverage ratio for day trading is 1:4, while those who want to try their luck with overnight trading can use only 1:2 leverage.
Cobra's support system is impeccable. Customer support is available Monday through Friday, between 8 AM to 4:30 PM EST. The team behind Cobra believes that poor customer service can really hurt a day trader's business, which is why they aim to provide the best service possible.
The only downside of Cobra Trading is that it doesn't offer any mobile trading apps. So, if you want to trade on the go, this may not be the best platform for you.
Forex trading
Visit Website
Low withdrawal fees
No deposit fees
Demo and standard accounts available
Regulated by CySEC
Libertex offers leveraged CDFs on cryptos, metals, energies, indices, and forex. It appeared in the market in 1997 and is available in eight languages.
Libertex won't charge you commission fees for trading any crypto CFDs. Additionally, it features a 0% swap for overnight positions and 0% deposit fees. However, this trading platform charges withdrawal fees, and all payment service providers have different cost structures. While withdrawing your money from PayPal is free, credit card withdrawals cost €1 (roughly £0.84).
When finding your Libertex trading account for the first time, you must deposit at least €100 (roughly £83.91), after which the minimum deposit will be €10 (roughly £8.39). 
Libertex is best suited for those looking to trade in a wide range of markets. The platform offers over 250 tradable assets, so you're sure to find something that interests you.
This trading platform offers leverage of up to 600:1, but only to professional clients. In other words, you can take a position that's 600 times larger than your account balance.
One downside of Libertex is that it doesn't have the best customer support. We recommend contacting them by phone because you may need to wait a few business days to get a response email.
Fast and secure trading
Visit Website
45 years of experience
Free deposits and withdrawals
Protected client funds
Award-winning service provider
Whether you're a small trader or a seasoned pro, you'll most likely find what you're looking for on IG. This platform is best known for its extensive selection of tradable assets. In fact, it offers exposure to over 17,000 different markets.
Asset classes you can trade on this platform include forex, stocks, cryptos, indices, commodities, and many other financial instruments. So, not only will you tap into international markets, but you'll also have a wide range of options when it comes to the types of assets you can trade. 
Keep in mind that IG doesn't offer negative balance protection. So, if the market moves against you, you could end up owing money to the broker. Another thing to be aware of is that IG charges higher fees than some of the other platforms on this list. For example, it charges a commission of 0.35% on share CFDs and a spread of 0.75% on forex pairs.
How to Choose the Best Day Trading Platform
Day traders rely heavily on their trading platforms to place trades and track their portfolios. So, choosing a platform that best suits their needs is of utmost importance. If you're starting at day trading, here's what to consider when choosing a day trading platform:
How Easy Is it to Use?
One of the most important things to consider when choosing a day trading platform is how easy it is to use. You don't want to be stuck with a platform that is difficult to navigate or understand. Therefore, it's best to choose a user-friendly platform with a wide range of educational resources.
What Assets Can You Trade?
Not all day trading platforms allow you to trade the same assets. For example, some platforms only offer forex trading, while others may only offer stocks. So, before choosing a platform, make sure it supports the asset you want to trade.
Additionally, some platforms, such as eToro, may offer more exotic assets, including cryptocurrencies or commodity CFDs. 
What Fees Does the Platform Charge?
Fees play an essential role in day trading, as they can eat into your profits if you aren't careful. Most platforms will charge a commission on each trade and a spread.
Some platforms may also charge inactivity fees if you don't place a certain number of trades per month. So, you should base your decision on both the commission and spread fees, as well as the volume of trades you'll be placing. 
If you stop trading and forget about your Interactive Brokers or eToro account, you will have to pay inactivity fees. Capital.com, on the other hand, doesn't apply this policy, and you can return to your regular practices whenever you'd like without paying extra for taking time off.
What Features Does the Platform Offer?
Some platforms offer advanced features such as direct market access or streaming quotes, while others only offer essential charting tools.
Capital.com is an excellent example of a platform that offers access to advanced charting options free of charge. Conversely, Cobra Trading offers this feature only to Cobra TraderPro users. Although you won't need advanced charts at the beginning of your trading journey, it's good to have them available at any moment without having to upgrade to a different plan.
What's the Platform's Safety Like?
Last but not least, you should make sure the platform is safe to use. After all, you'll be entrusting your money to the platform.
Reputable day trading platforms in the UK are regulated by a financial authority. Interactive Brokers and Plus500, for example, are both regulated by the FCA, while Cobra Trading isn't. Since you can never be too careful when it comes to safety,  it's better to go for a platform regulated by a well-known regulatory body in your country.
Wrap Up
Day trading can lead to potentially enormous profits, but it's not for the faint of heart. It requires nerves of steel, quick reflexes, and the ability to think on your feet. 
Hopefully, this article has given you a better idea of what day trading is and what are some of the best day trading platforms in the UK. Remember, there's no one-size-fits-all solution when choosing a day trading platform. It all depends on your individual needs and preferences.
We can't emphasise enough that trading with leverage is a risky business, so make sure you know what you're doing before committing to anything. So, take your time to decide which platform is the best for you, and good luck placing your first trade!
FAQ
Which Platform Is Best for Daily Trading?
eToro and Interactive Brokers are among the UK brokers for day trading with thousands of active customers. Keep in mind that eToro is undoubtedly a better choice for beginners, while Interactive Brokers is more suitable for those who already know what they're getting themselves into. 
Do You Have to Pay Tax on Day Trading?
Standard tax doesn't apply to day trading in the UK. So whether you have to pay taxes will depend on the type of financial instrument you're dealing with. For example, UK traders have to pay the capital gains tax on profits from CFD dealing, while those who engage in spread betting are exempt from paying taxes. 
How Much Capital Do You Need to Trade in the UK?
Surprisingly enough, you don't need a lot of money to start day trading in the UK. As little as £10 is more than enough to dip your toes into the market. However, £10 won't be enough to make extra money on the side. If you want to see the results and profit from day trading, you'll need to invest a lot more than the bare minimum.