Investment Apps — UK Top Picks
Are you struggling to find a good place to start your investment journey? Don't worry because we will introduce you to the best investment apps in the UK and pinpoint their pros and cons.
Advertiser disclosure
This page may contain links to our partners' products and services, which allows us to keep our website sustainable. This means that cybercrew.uk may receive a compensation when you sign up and / or purchase a product or a service using our links. However, all opinions expressed in this article are solely ours, and this content is in no way provided or influenced by any of our partners.
Investment Apps — UK Top Picks
In a world where technology is constantly evolving, it's no surprise that many people look to invest their money through apps. Investment apps offer a quick, easy, and convenient way to set money aside and protect yourself from falling into the trap of consumerism. 
In this article, we will discuss the best investment apps in the UK and see what they have to offer. We'll also share a guide on how to choose the best investment platform for your needs. So whether you're just starting out or looking for a more advanced investment app, read on!
Detailed Reviews
Financial savings management
Visit Website
Analyses your income and spending
Automated investing
Free plan available
Users receive text updates on investments
Plum Investment made it to the top of our list for a reason. It is a safe and user-friendly app with a neat interface that will make saving money more accessible than ever. Each Plum account comes with unique features you can use daily to accumulate your savings and grow your portfolio.
Plum offers four subscription types to accommodate people with different saving goals. You can opt for the Basic account free of charge or consider more advanced options, such as Plum Plus, Plum Pro, or Plum Ultra. Here's how they compare:
| | Plum Basic | Plum Plus | Plum Pro | Ultra |
| --- | --- | --- | --- | --- |
| Price | Free | £1/month | £2.99/month | £4.99/month |
| Earn interest | 0.50% AER | 1.01% AER | 1.01% AER | 1.01% AER |
| Automated deposits | Yes | Yes | Yes | Yes |
| Alerts on overpaying bills | Available | Available | Available | Available |
| Unlimited Withdrawals | Yes | Yes | Yes | Yes |
| Savings pockets | One extra pocket | One extra pocket | 15 pockets | 15 pockets |
| 52-week savings challenge (Rainy Days feature) | – | – | Available | Available |
The free subscription allows you to earn up to 0.50% AER (Annual Equivalent Rate) and save automatically with the help of a Plum algorithm that saves money as you spend. In fact, this auto-stashing feature collects loose change when you shop, allowing you to accumulate savings gradually.
The Plum Investment app allows you to connect your bank account and start saving automatically. In addition, the app will evaluate your spending habits and find the best way to save money. You can control how much you want to save and how often you want Plum to transfer money from your bank account. 
Plum app relies on AI to analyse your spending habits. It then uses that information to save a certain amount each month, which leads to a more organised financial life. You can use that money to invest in Plum's Stocks and Shares ISA or a General Investment Account, or you can distribute your funds into pockets.
Preparing for a retirement
Visit Website
Fixed and competitive fees
Possibility to Invest in over 40,000 stocks
Excellent for DIY investors
A versatile product range
Interactive Investor is an Investment portal that allows you to manage all your investment accounts in one place. This includes stocks and shares ISAs, SIPPs, general investment accounts, and even trading or company accounts.
Although you can choose between several Interactive Investor products, Stocks and Shares, ISAs and Trading accounts are the most popular options. You can invest up to £20,000 a year with a Stocks and Shares ISA, while the Trading Account offers more flexibility. 
Whether you open a Stocks and Shares ISA or a Trading Account, Interactive Investor will charge you a flat fee of £9.99 a month for using its services. However, keep in mind that clients with share dealing accounts (ISAs) don't have to pay capital gains tax. So if you don't intend to invest over £20,000 a year, this account type is the best way to increase profits. 
The interactive Investor app is compatible with all devices in your household, and it features over 40,000 investment opportunities, including shares, funds, and ETFs. In addition, both the browser and the mobile app support 128-bit SSL encryption, so you can always trade on the go safely and with minimal effort.
Lastly, if you're a beginner investor and need some help getting started, Interactive Investor offers plenty of resources on its website. You can find everything you need to start investing with confidence — from articles and videos to webinars and podcasts.
Interactive Investor doesn't require a minimum deposit, nor does it charge inactivity fees. So, if you're looking for an affordable and user-friendly investment platform, Interactive Investor is a great option to consider. The minimum investment is £25 a month.
Complete novices
Visit Website
Easy to follow pricing structure
Low-cost ETFs available
Ideal for cost-conscious investors
Fully managed portfolios available
Based in London, Nutmeg is one of the best investment apps for beginners in the UK. It was a fully-automated investment app until 2018. However, now, it relies on both technology and management teams to take care of your investments.
Nutmeg has received numerous awards for being one of the best investment companies in the UK, as well as much praise from the general public. It's a trusted app with over 140,000 users and £4.5 billion in assets under management.
When signing up for Nutmeg, you'll answer a few questions about your investment goals and risk tolerance. By providing a brief overview of your goals, you'll help Nutmeg find an ideal investment solution that best fits your needs. 
Based on your answers, Nutmeg will create a customised portfolio for you and manage it on your behalf. All Nutmeg portfolios are managed by Nutmeg or JP Morgan asset management teams, so you can't select individual funds. 
Nutmeg is a transparent platform, and it doesn't charge any hidden fees. All charges will depend on your portfolio and the amount you choose to invest. The app is available on both Android and iOS devices, and it's designed to ensure you'll get the same experience as you would when investing on the Nutmeg web platform. 
Similar to other investment platforms, Nutmeg has a decent selection of products. Investors can choose between ISAs, Nutmeg Pensions, LISAs, and Junior ISAs. Nutmeg Stocks and Shares ISA is a great way to grow your money tax-free. On the other hand, Personal Pensions are best suited for long-term savings.
Furthermore, Nutmeg's Junior ISA is one of the top investment accounts for children in the UK. This investment product will ease your financial worries, allowing you to put money aside for your child's tuition. 
If you are unsure which investment product is right for you, don't worry. Nutmeg has a team of experts who can help you figure it all out. You can reach them by phone, email, or live chat, and they'll respond to your queries in the shortest time frame possible.
A speedy financial growth
Visit Website
Access to numerous assets
Decent portfolio performance
Straightforward investing
DIY investing available
Moneyfarm founders developed this robo-advisor to make stock market trading easy and accessible for anyone who decides to take the first step towards financial freedom. 
Active management is one of the main features that separate Moneyfarm from other robo-advisors. This means that a team of experts continually monitors your investments and makes adjustments as needed. 
Moneyfarm fees vary depending on the amount of money you invest. So, for example, if your annual investments don't go over £10,000, the fees will cost you 0.75% of your investments. But, as the volume increases, Moneyfarm lowers the costs — the more you invest, the less you have to set aside for fees. 
Here's a breakdown of Moneyfarm's charges:
| | | | | | | | |
| --- | --- | --- | --- | --- | --- | --- | --- |
| Investment | £500–£10,000 | £10,001– £20,000 | £20,001–£50,000 | £50,001–£100,000 | £100,001–£250,000 | £250,001–£500,000 | £500,001+ |
| Management fees | 0.75% | 0.70% | 0.65% | 0.60% | 0.45% | 0.40% | 0.35% |
Moneyfarm app developers work hard to improve user experience and make the app as user-friendly as possible. For example, the Private View feature lets you check how your investments are doing without displaying any real money values for everyone to see.
Investing in a DIY portfolio
Visit Website
An award-winning platform
Attractive Lifetime ISA offers
Access to US markets
Ready-made portfolios
Hargreaves Lansdown is the best share dealing app in the UK, with over 40 years of experience. With over £100 billion in assets under management, Hargreaves Lansdown is one of the largest investment platforms in the UK.
Dealing on Hargreaves Lansdown will cost you between £5.95 and £11.95 per trade. But, although this investment app doesn't offer the cheapest services, it compensates by offering attractive and valuable features always available in the palm of your hand. 
Namely, the Hargreaves Lansdown app features free live share prices, allowing you to stay up to date and make the right choice regarding your investments. You can also use the app to switch between your other family member's accounts and get a better overview of the family savings. 
Handy watchlists allow users to track investments such as funds and shares and see how they're performing. On top of that, users will never have to worry about missing trading opportunities, as the Stop Loss and Limit Orders feature is available on all devices. 
Hargreaves Lansdown offers global market reposts, research done by HL's team of experts, newsletters, and more. This is another good reason to start investing on this platform. You'll also be able to view UK indices, global index levels, and major commodity and currency markets with the app, so think twice before choosing another service provider.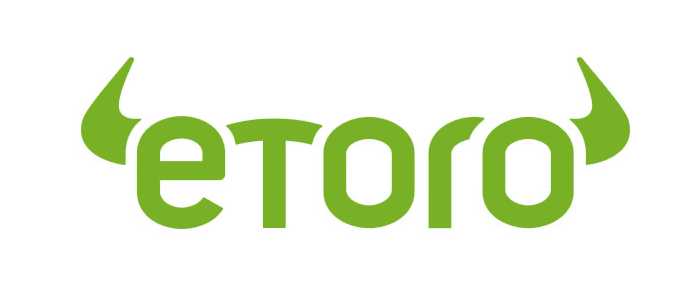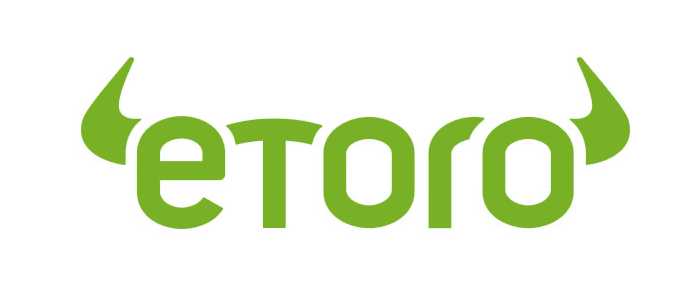 Simultaneously getting involved with trading and investing
Visit Website
Social trading
A free stock investing account
Limitless orders
Fractional shares available
Everyone who has tried or considered investing has heard of eToro. eToro is the best trading app, with over 13 million registered users.
One of the best things about this investment app is that it's suitable for both beginner and experienced investors. If you're a beginner, you can use the CopyTrader feature to copy the trades of well-established seasoned pros on the platform.
However, eToro is focused on catering its services to traders, which leaves investors a bit in the cold. For example, it doesn't offer as many investment accounts as some other platforms on this list. Plus, it charges a rather high monthly inactivity fee of $20 (roughly £15.96) if you don't log in to your account for 12 months.
eToro doesn't offer ISAs or SIPPS, which is a dealbreaker for many investors. Nevertheless, it's a popular stock trading platform that's counting more and more active users every day, so it's worth at least checking out. After all, eToro offers commission-free trading and allows you to trade crypto, stocks, and other assets through one app.
How to Choose the Best Investment App
Investment apps act as a middleman between you and the financial markets. They allow you to invest in a range of assets, including stocks, ETFs, and more. Even though all of them offer similar services, they differ in terms of fees, features, account minimums, customer support, and more. So, if you're looking for the best investment app in the UK, this simple guide will help you get started.
What Type of Investment App Do You Need?
Different investment apps offer different assets to invest in. So, another critical factor that affects your decision is whether the platform you want to try offers assets you want to invest in. Some platforms only allow you to invest in stocks, while others offer ETFs, bonds, etc.
For example, Plum investment allows you to put money into Google, Apple, and other big players. At the same time, Nutmeg goes the extra mile to provide more flexibility to investors. In addition, its socially responsible portfolios allow you to align the investments with your values. 
What Features Does It Offer?
The selection of available features will affect your ability to keep your funds secure and invest on the go. The app you want to use should be secure, and it should offer most, if not all, features you can find when visiting the platform via browser. If the app can't meet these standards, you should move to the next one.
How Easy Is It to Use?
Some platforms are more user-friendly than others, so consider your level of expertise and make sure that the platform you choose is suitable for you. 
A complex interface won't help you master investing faster. Go for a platform with a neat user interface, such as Hargreaves Lansdown or Moneyfarm. These investment apps are a better choice than eToro, as this platform offers various features geared towards crypto traders. 
How High Are the Fees?
As a general rule of thumb, most investment platforms will try to win you over by offering excellent deals and low fees. However, keep in mind that the fees applied by some service providers are often deceiving. 
Some platforms will offer you what seems like a deal of the century. While it may all look good on paper, the service provider may charge some hidden costs (for example, inactivity fees, withdrawal or currency conversion fees). So, before opting for a certain investment app, it's advisable to compare fees. 
You should also consider the account minimums. For example, if you open an ISA account with Nutmeg, you'd have to invest at least £500 a month. Are you comfortable with setting that money aside? If not, Plum may be a good option, allowing you to start investing with as little as £1.
Are Investment Apps Worth it?
In today's busy world, we all appreciate convenience and ease of use. Investment apps offer both of these things. They make it easy and convenient to invest your money and grow your wealth. Furthermore, they offer a wide range of features and allow you to invest in a variety of assets.
So, if you're looking for an easy and convenient way to invest your money, investment apps are undoubtedly worth considering.
Are Investment Apps Safe?
Yes, investment apps are safe. They use the same security measures as banks and other financial institutions. Your money will most likely be stored in a segregated account, but it will also be protected by the Financial Services Compensation Scheme (FSCS).
However, you should still be careful when choosing an investment app. Make sure to do your research and only choose a reputable and trustworthy platform. It's always recommended to opt for apps that offer additional security measures, such as two-factor authentication. 
Wrap Up
A reliable investment app can help you get your financial life back on track. We hope our selection of the best investment apps in the UK has helped you find your way to the ideal solution for your needs and discover the benefits of investing in your future. 
And remember — a good investment app doesn't offer good deals only. Take your time to research all your options, and you'll end up finding a platform that's both budget-friendly and easy to use.
FAQ
Where can I safely invest money in the UK?
Investing is slowly becoming a common practice among regular people. As a result, new investment platforms with tight security are emerging, making it safe and convenient to put your money to work. FSCS protects most investments, and as long as you find an FCA-regulated platform, you won't have to worry about losing your money.
What is the most reliable investment app?
Interactive Investor, Hargreaves Lansdown, Nutmeg and Plum are all good choices if you're looking for a reliable investment app.
Do investing apps really work?
Yes, investing apps can help you set some money aside and gradually invest in a better future. Some apps will collect your spare change and give you the option to invest, while others are oriented around managing your portfolio of carefully selected funds. They do work, and you should consider using them if you want to prepare for retirement or earn a passive income.