Investment Trusts — UK Top Picks
In today's uncertain economy, investing is one of the most critical steps you can take to secure your financial future. However, making the wrong investment choices can have disastrous consequences. 
That's why it's essential to do your research and find the best investment trusts out there. This article will list the best investment trusts for 2022 and explain why they are so good. We'll also provide a comprehensive guide on how to choose the right investment trust for you!
Last Updated: July 3, 2022
Advertiser disclosure
This page may contain links to our partners' products and services, which allows us to keep our website sustainable. This means that cybercrew.uk may receive a compensation when you sign up and / or purchase a product or a service using our links. However, all opinions expressed in this article are solely ours, and this content is in no way provided or influenced by any of our partners.
Top Investment Trusts UK
Detailed Reviews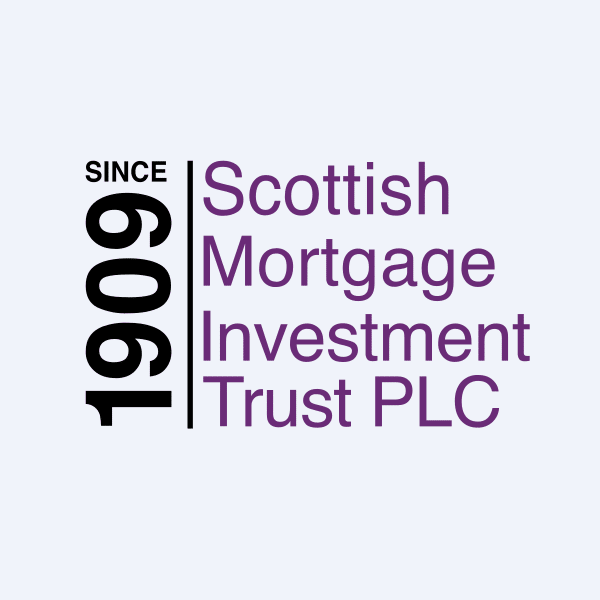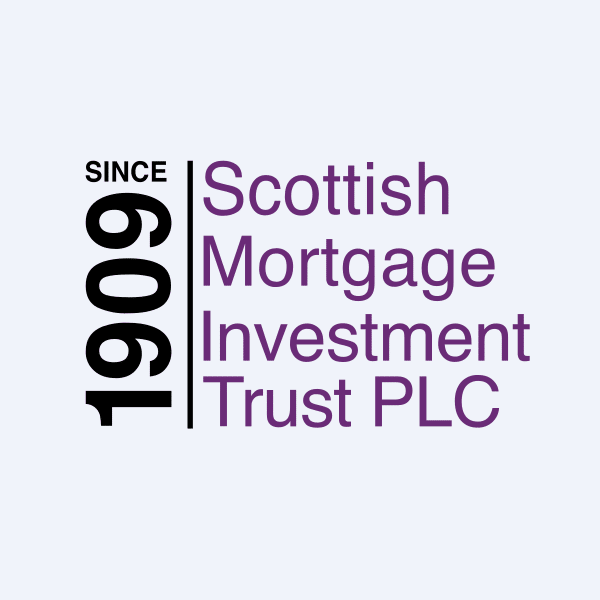 Enriching your portfolio with global stocks
Visit Website
Market cap of £11.48 billion
795.60p per share
12.97% net gearing
0.45% dividend yield
The long-term performance of Scottish Mortgage Investment Trust has been impressive so far. Since its establishment in 1909, this trust has generated lucrative annualised returns for its investors. The trust's portfolio is diversified across numerous industries and sectors and has a good mix of growth and value stocks.
When it comes to the investment strategy, the managers of Scottish Mortgage aim to identify companies with long-term growth potential. They are willing to take on a bit more risk to generate higher returns for their investors.
One of the best things about Scottish Mortgage is that it's a low-cost investment trust. The management fee is only 0.45%, and the trust's primary goal is to concentrate its investments in a small number of companies. And since the trust is focused on global stock markets, it's a good option for investors looking to diversify their portfolios.
This investment trust holds Amazon, Tesla, Facebook, Alibaba, Tencent, and other attractive stocks. Many of these stocks have been held by Scottish Mortgage for over a decade, allowing the trust to maximise returns and ensure everyone can profit from its investments. 
So, if you're interested in buying the Scottish Mortgage Investment Trust shares, you can do it on platforms such as eToro or Freetrade. eToro may be a better platform for investing in shares since it also includes a broad selection of ETFs and better security features.
Ethical investing
Visit Website
£2.87 billion market capitalisation
964p per share
6% net gearing
1.98% dividend yield
Founded in 1888, Alliance Trust is one of the best, oldest, and largest investment trusts in the UK. It aims to deliver a significant return in the long term, considering environmental, governance, and social factors before investing. On top of that, its policy is to increase dividends paid to investors each year. For all the reasons mentioned, Alliance Trust is an ideal investment trust for those who want to diversify their portfolios and increase profits simultaneously.
Alliance Trust doesn't invest in assets that exploit the environment or society. Instead, the company believes in ethical and responsible investing, meaning the money you invest will always be responsibly managed. 
Alliance Trust is managed by Willis Towers Watson (WTW), one of the world's most prominent global advisory, insurance brokerage and risk management companies. WTW's Alliance Trust  Investment Committee is in charge of monitoring, selecting, and managing Alliance Trust's stock pickers. Not only that — it is also responsible for ensuring the portfolio risk is always balanced.
The management fee of this investment trust is 0.45%. Considering Alliance Trust promotes ethical investing, it's a reasonable price to pay.
The best platform to buy Alliance Trust Shares is Hargreaves Lansdown. It may not be the cheapest investment platform, but it's a well-rounded company with thousands of satisfied clients.
Investing in natural resources
Visit Website
Market cap of £1.35 billion
718p per share
12.1% net gearing
Dividend yield of 5.92%
Every institutional investor has considered investing in BlackRock World Mining at some point — and for a good reason. Sustainability is the top priority at BlackRock, and its investment strategy puts long-term growth in the spotlight. 
This investment trust is a good choice for investors aiming to generate profits in the long run. But, on the other hand, it isn't the most popular option for all the impatient newbies looking to make money fast.
Talking about BlackRock's investment strategy, its managers tend to invest in quoted securities. This means all shares they invest in are listed on a recognised stock exchange. Combined with ethical investing, this approach to the market can produce higher returns. 
On top of that, mining shares are still relevant and attractive to many investors. So, investing in the BlackRock World Mining investment trust may be an excellent way to explore new sectors and enrich your portfolio with lucrative stocks.
BlackRock World Mining charges higher fees than most of its competitors. A management fee for investors contributing to this trust fund is 0.8%. However, if you want to invest in a reliable investment trust company, a 0.8% management fee is undoubtedly worth it. 
When choosing a platform for buying BlackRock World Mining shares, you have several options, including Interactive Investor and Hargreaves Lansdown. However, note that Hargreaves Lansdown is not as budget-friendly as Interactive Investor.
UK equities
Visit Website
Market cap of £1.93 billion
423p per share
8.26% net gearing
4.54% dividend yield
As with any other successful investment trust, the City of London's primary goal is to support companies that tend to pay and gradually increase dividends over time. That includes many international brands and companies with stable earnings. 
The City of London Investment Trust distributes dividends quarterly. The company is primarily UK-orientated, with just enough flexibility to invest roughly 20% of its funds in international projects and equities. 
As of 31st December 2021, the City of London holds assets worth almost £2 billion. What's more, the management fee will cost you 0.325% of your investments, making it one of the cheapest trust funds on the UK market.
However, the City of London isn't the best choice for investors who aren't focused on long-term growth. As the company's main objective is to provide a stable and consistent income to investors, you won't make a quick buck investing in this trust fund. 
The City of London is one of the best investment trusts for income in the UK, and many investors are eyeing up its stocks. Luckily, most UK investment companies and brokers have these attractive stocks listed on their platforms. 
So, if you already have an investment account, be sure to check with your broker whether they recommend investing in the City of London shares. In case this is your first time investing, we recommend Interactive Investor as the best place to invest in stocks for beginners.
Secure investing
Visit Website
£1.16 billion market cap
5,160p per share
0.00% net gearing
0.89% dividend yield
Capital Gearing was founded in 1963, but it was first listed on the London Stock Exchange in 1973. It didn't take long for this investment trust to deliver impeccable performance and become one of the best investment trusts on the London Exchange, boasting high returns. 
At the beginning of its journey, Capital Gearing was focused on investing in equity securities. However, this policy has changed over time, and now this trust has various asset types under its management.
As the managers of this investment trust want to help their shareholders maximise profits, avoiding losses has become their highest priority. Of course, Capital Gearing has had its ups and downs, but it is one of the most secure investments in the UK market.
The management fee at Capital Gearing is equal to 0.60% of your investments, which certainly isn't the cheapest way to invest. However, compared to other investment trusts mentioned in this article, Capital Gearing is relatively affordable. Since the company aims to maximise returns, consider putting it on your list of potential investment trusts. 
As with any other investment trust, those who wish to purchase Capital Gearing stocks can do that via UK investment platforms or stockbrokers. eToro and Interactive Investor are good choices regardless of how experienced a trader you are. Still, it's advisable to do research and determine which platform supports your growth the best.
Comparison of the Top 8 Investment Trusts 
Here's how the investment trusts mentioned above compare, according to Interactive Investor:
| Investment trust | Sector | 2021 Return |
| --- | --- | --- |
| Scottish Mortgage Investment Trust | Global | 12.56 |
| Alliance Trust | IT global | 16.5% |
| JPMorgan Russian Securities | Russian market | 23.86% |
| BlackRock World Mining Trust | Natural resources | 20.7% |
| City of London Investment Trust | UK equities | 19.34% |
| Capital Gearing Trust | Flexible investment | 13.9% |
How to Choose the Right Investment Trust for You
Now that we've introduced you to the top investment trusts in the UK, it's time to learn how to choose the best ones for your investment portfolio. Whether you want to invest in one investment trust or enrich your portfolio with multiple options, here are some essential factors to consider.
How Much Risk Are You Willing to Take?
Investing in trusts is often risky, so you should decide exactly how much risk you are willing to take. Some investment trusts offer higher dividends, but as it usually goes, those who aim for higher payouts must consider the high-risk, high-reward investment strategy. 
Seeking advice from investment managers or financial advisors could help you understand the risks associated with each trust. Additionally, you should do research and track the performance of investment trusts to make an informed decision. 
Note that a dividend record isn't always a reliable insight into the company's future performance. However, it could give you a better idea of how the investment trust treats its investors.
What Are Your Investment Goals?
Before you invest, you need to have a clear idea of your investment goals. For example, are you looking to generate income? Or are you looking to grow your capital? Once you know your goals, you can narrow down your choices and find the best investment trust for you.
For example, if you're looking for long-term capital growth, Scottish Mortgage Investment Fund and Alliance Trust are the best trusts to invest in. These are the best private equity investment trusts with a lot of potential and a history of high returns. However, if you're ready to take risks for potentially higher returns, JPMorgan Russian securities could be a better option.
What's Your Time Horizon?
A time horizon refers to the length of time you want to keep an asset before selling it. It is one of the key factors to consider when investing in trusts. 
If you're investing for the long term, BlackRock World Mining is a great investment trust for both seasoned pros and first-time investors. On the other hand, the Capital Gearing investment trust may be more suitable for those who want to double their money faster.
Wrap Up
After learning everything about the best investment trusts, it's time for you to choose a trust that suits your needs. If you invest wisely, you can expect a steady income.
However, If possible, don't dip your toes into a new market for the first time on your own. Instead, hire a  financial advisor and consult with them.
FAQ
Are investment trusts a good investment?
Yes, an investment trust is a good investment if you're seeking a relatively stable income and new ways to diversify your portfolio. 
Do investment trusts pay corporation tax?
Yes, investment trusts pay corporation tax on their income. However, dividend income is tax-free due to the dividend exemption from corporate tax. Also, note that every UK citizen has an annual dividend allowance of £2,000 that isn't subject to UK taxes. 
How do investment trusts make money?
Investment trusts borrow money to invest in more assets. When the value of those assets rises, investment trusts make money off of them. Of course, they often pay dividends to their shareholders but still keep a decent portion of their profits.