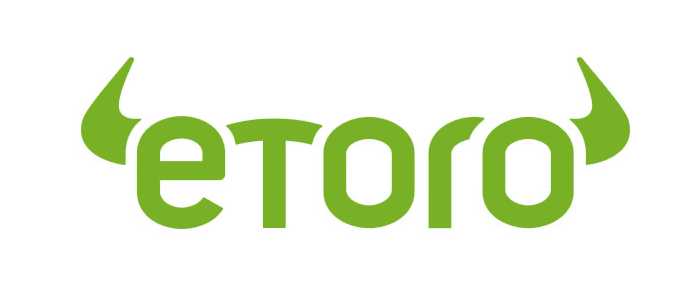 Inactivity fees: $10/month after a year of inactivity
Demo account: Yes
Copy trading: Available
Available products: Stocks, shares, CDFs, crypto
Customer support: Phone, mail, and live chat (eToro clients only)
ISAs, SIPPs, LISAs, Junior ISAs: No
eToro Review
This eToro review is for anyone who wants to begin their social trading journey in a secure environment. So, stay tuned to find more about eToro's pros and cons, and by the end of this article, you'll have a better idea about whether it's worth trading on this platform.

Last Updated: March 23, 2022
Advertiser disclosure
This page may contain links to our partners' products and services, which allows us to keep our website sustainable. This means that cybercrew.uk may receive a compensation when you sign up and / or purchase a product or a service using our links. However, all opinions expressed in this article are solely ours, and this content is in no way provided or influenced by any of our partners.
Inactivity fees: $10/month after a year of inactivity
Demo account: Yes
Copy trading: Available
Available products: Stocks, shares, CDFs, crypto
Customer support: Phone, mail, and live chat (eToro clients only)
ISAs, SIPPs, LISAs, Junior ISAs: No
Copy trading
STRENGTHS
Beginner-friendly
Demo account
Loyalty club
Decent choice of crypto
WEAKNESSES
Above-average fees
High inactivity fees
Complicated UI
Without traders, markets would lose their liquidity, preventing the investors from buying and selling shares. Similarly, investors play a significant role in market stability, as they provide the basis from which traders can deal with assets. So, since both trading and investing play substantial roles in keeping the economy alive, people can now choose between dozens of companies that offer attractive dealing opportunities on their platforms. 
Still, eToro is one of the few companies offering both social trading and investing services. So, if you're interested in learning more about this platform, proceed to read this eToro review. In this article, you'll find everything you need to know about this company before placing your first eToro trade.
What is eToro?

Who is eToro Best for?

How Does it Work?

Accounts and Services

eToro Charges

Account Setup and Withdrawals

Mobile App

Security

How Does eToro Compare?

Customer Support 

User Reviews
What is eToro?
Founded in 2007, eToro is a social trading and multi-asset brokerage company that provides a range of financial and copy trading services. The company began its journey in Israel, but it eventually branched out and opened registered offices in the UK, Cyprus, Australia, and the US. eToro founders are Ronen Assia, Yoni Assia, and David Rind, and the company has headquarters in Tel Aviv, London, and Limassol. 
eToro appeared on the trading scene because three ambitious investors decided to revolutionise the entire financial services industry. Of course, back in 2007, eToro was a trading platform only. Since then, the company introduced a few iterations and eventually made the eToro platform suitable for investing and social and crypto trading. 
eToro's mission is opening the global markets and making them available to anyone to invest and trade effortlessly. Moreover, the company's founders aim towards building a community that empowers its members to expand their trading knowledge and build fortune along the way. With that in mind, those who join the eToro community will always have someone to rely on when making a winning trading plan or dealing on the platform.
Who is eToro Best for?
If you're 18 or older and reside in one of the countries where eToro is available, you're eligible to participate in eToro trade, both on its platform and the app. eToro is available in the UK, allowing Britons to use all accessible services and features. However, eToro is blocked in around 130 countries, including Japan, China, Canada, New Zealand, and Russia. Additionally, US citizens who live outside the US can't use eToro for trading or investing. 
Still, those who can access the eToro platform will enjoy attractive perks if they decide to join. This platform is a good choice for developing a beginner investing strategy and learning from some of the most successful traders in the industry. Moreover, eToro is an app for:
Casual investors who prefer to buy and hold securities

Those who want to test the waters and deal assets on a secure platform

Investors who wish to deal with over 2,000 different financial assets

People who need to learn about the markets before stepping into one

Those longing for convenient ways to trade and manage a variety of assets, all in one place
How Does it Work?
As stated earlier, this company offers versatile services. So, in this section of my eToro review, I'll show you how investing at eToro works. First, before you start using eToro services, you will have to create and verify your account. Then, find which dealing opportunity suits you most and familiarise yourself with the platform before placing your first trade.
Additionally, it's noteworthy that eToro allows its first-time users to access demo accounts that can help them gain experience in trading without putting their capital at risk. So, if you want to practice or elevate your trading skills, eToro will provide a beginner-friendly virtual environment that stimulates your growth.
Investing
You can open a free stock investing eToro account that will set you free of commissions. This offer allows investors to keep all their profits regardless of how much money they make on eToro. Moreover, this company doesn't impose any limitations on how many orders you want to place, and it also allows its users to buy fractional shares. 
Those who invest at eToro can purchase individual eToro stocks and other attractive trading opportunities at the world's top exchanges. So, if you're interested in this offer, all you have to do is create and fund your eToro account, choose your favourite stock, and wait for the other party to close the deal. 
Although eToro is primarily an all-in-one shop for stock trading, online investing, and crypto trading, this broker offers many social trading services and features. In other words, eToro allows its users to search among traders who want to share their performance with others. 
Then, users can replicate others' trading activities and use their strategy for personal gain. 
Social trading might be an ideal way for new users to dive into the world of investing and learn the basics from some of the best traders on the app. But, if you want to be an independent trader, other platforms will offer more opportunities for growth.
Crypto Trading
If you're on the lookout for a comprehensive crypto trading experience, eToro can help you build a portfolio and trade with a good variety of cryptocurrencies. Of course, eToro doesn't offer as many digital currencies as other prominent crypto exchanges. But, for a company well-known for providing financial and copy trading services, eToro has a decent selection of cryptocurrencies. 
Namely, you can trade Bitcoin, Ethereum, Cardano, Bitcoin Cash, IOTA, and other highly-valued cryptocurrencies at eToro. If you're interested in other available options, keep in mind that you can build a trading portfolio at eToro with 27 of the most popular coins only. 
eToro also supports CFD trading. However, CFD trading on eToro can be risky, as roughly 68% of retail accounts lose their assets when dealing with CFDs on this platform. 
When trading crypto at eToro, you can purchase tokens and trade them on the platform or exchange derivatives based on an underlying cryptocurrency price. Additionally, you won't have to create a new account to start trading crypto, as eToro ensures all services are available to its users. 
eToro contributes to asset tokenisation by allowing users to store and secure their funds on the eToro wallet. You can use your eToro Money crypto wallet to transfer assets from the eToro trading platform, convert or buy more digital currencies, and send/receive cryptos.
Accounts and Services
eToro accounts and services differ from services offered by brokers in the UK. Namely, this company doesn't allow investing in ISAs, SIPPS, Lifetime ISAs, or other types of brokerage accounts you'd expect to find at UK-based investing platforms. 
Of course, that is because eToro operates in dozens of countries, making it impossible to cater to everyone's needs. That is one of the possible drawbacks of trading at eToro, as British clients usually prefer to invest in accounts that offer attractive tax benefits. 
As eToro provides standard investing accounts, you will have to choose between two options if you decide to join. Those options include accounts for Retail Clients and advanced trading arrangements for Professional Clients.
Retail Clients
All clients who open an account at eToro will fall under the Retail Client category until they meet specific criteria for an account upgrade. Retail Clients can open a standard eToro investment account and receive access to all eToro trading assets. Moreover, they can choose between trading manually or via eToro Copy Trader. 
But, the major disadvantage of Retail Clients is that leverage on these clients' accounts is restricted. eToro compensates for this lack of opportunities by offering partial Investor Compensation Fund coverage. 
Professional Clients
Elective Professionals are eToro clients who have successfully passed the test that determines their eligibility for an account upgrade. All eToro Professional Clients waive certain ESMA protections, including the Investor Compensation Fund. Indeed, only clients from the UK or EU who meet specific criteria can change their status and become Professional Clients.
Demo Trading Account
Is the fear of losing all your money stopping you from placing your first trade? If so, you can access a Demo Trading Account on eToro and try investing risk-free! This trading account includes all features you'd find on your main eToro profile, allowing you to enjoy the trading experience fully. 
Namely, you will get access to eToro advanced analysis tools and the opportunity to connect with top traders and copy their portfolios. But, the best part is that those with a Demo Trading Account can experiment with various levels of risk and learn the fundamentals of trading in a safe and managed environment. eToro will fund each demo account with $100,000 worth of virtual funds, and you will be able to practice until you feel confident to switch to actual eToro trading.
eToro Club
Traders at eToro can join a loyalty program that offers various tools and services to elevate their trading experience. There are five eToro membership levels, including Gold, Silver, Platinum, Platinum +, and Diamond. Each time you level up, you get to enjoy more benefits. 
So, for example, those with the Platinum + membership can rely on an experienced financial manager to guide them through their investing journey. Similarly, Diamond members don't have to pay the eToro charges for exchange, and they receive complimentary access to premium digital publications. 
The eToro loyalty club offers some attractive benefits for UK customers too. For example, Britons who are a part of the loyalty program can enjoy up to 25% discounted tax returns (Diamond), or 5% at a minimum if they're Silver members. 
To become eligible for the Silver membership, you need equity of less than $5,000. If you wish to upgrade to a higher level, you will have to contact eToro's customer support and transfer the required amount of money via bank. Then, as soon as you fund your account, eToro will upgrade you to your new membership status.
eToro Charges
Opening an account on this trading platform is free. When a company offers you a free account, it will usually calculate your fees based on your trading volume or the type of digital asset you want to purchase. That is the case at eToro, although the company has fixed charges for withdrawals and other services.  
As the eToro fees are based on spreads that rise and fall as markets fluctuate, it can be challenging to predict how much you'd have to pay for dealing on this platform. A spread is a fee based on the difference between the offer and the bid price, and it changes along with the asset value.
But, what makes trading on eToro a good choice is that this company charges one spread for both buying and selling assets. The good news is that eToro won't take more than 5% of the asset value from your account, allowing you to accumulate more profits over time. 
Here are some current eToro charges for trading crypto on this platform:
| | |
| --- | --- |
| Bitcoin | 0.75% |
| Ethereum | 1.90% |
| Bitcoin Cash | 1.90% |
| Litecoin | 1.90% |
| XRP | 2.45% |
| DASH | 2.90% |
You can find other eToro fees in the table below:
| | |
| --- | --- |
| Stocks and ETFs (CDFs) | 0.09% |
| Deposit fees | Free  |
| Withdrawal fees | $5 (roughly £3.79) |
| Inactivity fees | $10 (roughly £7.58) |
| Conversion fees | Free in the UK, 0.1% in other countries |
| Management fees | / |
| Overnight fees on CDF positions | May vary based on the asset type |
Important note: To get a better understanding of eToro charges, it would be best to contact its customer support or calculate each fee based on the asset you want to sell or purchase.
Account Setup and Withdrawals 
Those ready to trade at eToro first will need to create a new trading acfirst. If this is your first time opening an eToro account, follow the instructions below:
Visit the

eToro

official website

Click on the

Join/Trade Now

button

Fill out the form you'll see on the screen, and enter the information required for opening a new account

If you're looking for a faster alternative, you can log in via Facebook or Gmail

Once you've filled out all required fields, click on the "

sign-up

" button 

Then, provide a confirmation of residence (e.g. a utility bill on your name dated to the last three months)

Submit proof of identity, such as your ID or a valid passport 

Finally, fill out a questionnaire that helps eToro tailor its service package to your needs 
Withdrawals
You must have a verified eToro account to transfer available funds to your bank account. The minimum amount you can withdraw is $30 (roughly £22). Similarly, the eToro minimum deposit for UK customers is £10. But, after you've paid in your first eToro deposit, you will need at least $50 (around £36) to fund your account, or $500 (roughly £365) for deposits via Bank Transfer. 
In some cases, eToro will charge you a conversion fee, which is why it's advisable to convert money somewhere else before adding to your available balance. Similarly, when withdrawing money from your account, keep in mind that you have to use the same method you've used to deposit money in the first place. So, if you choose to withdraw money via Bank Transfer, this will be the only viable method for withdrawals in the future. 
The eToro withdrawal charges are $5 per transaction. Moreover, eToro needs to process your withdrawal request before sending the desired amount of money your way. 
Now that you're familiar with the basics, follow the steps below to withdraw money to your bank account. 
Sign in to your eToro account

Select the

Withdraw Funds

from the menu

Fill out the electronic withdrawal form

Click on the

Submit

button

Wait for eToro's agents to review your request and transfer the money into your bank account
How to Close Your eToro Account?
You can contact eToro's customer support if you aren't satisfied with the platform and talk about how this service provider can do better in the future. If, however, you still want to close your account after talking to eToro's customer support representatives, you can follow the self-service account closure link and deactivate your account. 
The link is available at the bottom of the Account Settings page. Moreover, it's noteworthy you'll need to empty your eToro Wallet before deactivating your account. 
Mobile App
eToro launched its mobile trading app in 2012. The app is handy, allowing you to trade on the go, but it may not be the right choice for investors. That is because eToro wants to mimic a dynamic trading app, meaning it features somewhat confusing charts investors don't need to see on their screens. So, although you can find a wide variety of valuable tools and features on the app, the eToro app might be too overwhelming for continuous use. 
Suppose you're interested in mastering the market analysis and trading crypto on the go. In that case, the eToro app will give you access to the crypto market, eToro community, stats, and updates. You can use the app to connect with other traders and copy their portfolios, but you can also use it to read real-time market updates or develop market crypto strategies. 
With eToro ready-made CryptoPortfolios managed by trading experts, you won't have to spend hours scrolling through the app and following other traders' every move. However, as stated earlier, you can only trade cryptocurrencies on the eToro app, and if you're interested in investing only, other apps might be a better fit for you. 
Security
eToro is authorised and regulated by the FCA, CySEC, and ASIC. Additionally, the FSCS offers coverage of up to £85,000 on all eToro accounts, meaning your funds are safe if the company was to go insolvent. As these financial institutions regulate the company, it's worth noting that eToro is undoubtedly a legitimate company and not a fraud. 
eToro keeps its clients' funds in tier 1 banks, and the personal information you provide on the platform is protected against third party theft with SSL encryption. More importantly, you should know that trading comes with risks, and you may lose some of your assets, whether you trade on eToro or any other platform of your choice.
How Does eToro Compare?
eToro vs Coinbase
While both eToro and Coinbase offer trading platforms to UK clients, I'd like to address some drastic differences between the two. Namely, Coinbase is primarily a trading app, meaning it offers all tools and features you need for effective crypto dealing. In addition, this crypto exchange allows you to buy, sell, and store over 120 cryptocurrencies on a secure platform, while eToro supports 27 digital currencies only. 
Still, Coinbase is a better choice for crypto trading because it is a user-friendly platform suitable for complete beginners. Although eToro's user interface is made for traders, new users are more likely to adapt to the Coinbase app layout. Additionally, Coinbase charges lower fees, making it more suitable for active traders.
eToro vs Binance
Both trading platforms offer educational materials for those new to trading. Although Binance is a popular trading platform that allows trading of over 500 cryptocurrencies and digital tokens, people with relative trading experience are more likely to make profits on this platform. 
eToro, on the other hand, doesn't support as many currencies, but it's a better option for beginners than Binance. That is because eToro offers copy trading services, allowing you to dedicate more time to learning the fundamentals from other traders.
It's also worth mentioning that Binance has a better support system and security features. Additionally, Binance charges some of the lowest fees on the market, and it allows its users to fund their accounts with GBP deposits.
Customer Support
You can contact the eToro support via phone or mail. Additionally, only those with an account can access the live chat page and talk to agents on the go. Regardless of which method you prefer, you will speak with polite and knowledgeable agents who will handle complaints or questions with speed and professionalism. 
If you ever become a member of eToro's loyalty club, you will be eligible to request one-on-one Zoom sessions with financial managers. However, only Premium+ and Diamond members can request such service for now.
User Reviews
eToro has over 100,000 reviews on GooglePlay and 4/5 stars rating. Many users claim they use eToro as their primary trading platform, and some say the company delivers an excellent user experience. Other eToro reviews show first-time traders' satisfaction with the app, mainly because it allows them to learn about standard trading practices in a managed environment.
Unfortunately, some users have lost money while trading at eToro, which is one of the main reasons they believe the app is a scam. But, eToro is regulated by the FCA in the UK, meaning the company isn't a fraud. What's more, trading can be risky, and clients can lose their profits anytime, regardless of which platform they use for trading or investing purposes.
Wrap Up
eToro is a decent app for social trading, and it offers numerous perks for clients who decide to join. Moreover, this company cares about your satisfaction with the app, which is why eToro often releases new updates to elevate the user experience. Those who join eToro can be confident that the company will try to cater to their needs, and as eToro offers copy trading, they'll learn many new things along the way!
This eToro review includes the pros and cons of dealing on this platform. Although the app might not be the best choice for crypto trading, eToro services should be satisfactory for beginners. So, if you're looking for a new platform to place your first trade, it's advisable to visit the eToro website and try the app before scouting for other options. 
FAQ
Is eToro trustworthy?
Yes, eToro is a trustworthy social trading and multi-asset broker regulated by the FCA. Clients' assets are also covered by the FSCS, meaning the scheme will protect up to £85,000 from eToro debtors. 
Is eToro good for long-term investing?
eToro charges somewhat high fees, but it can be a potentially good choice for those who fund their investing accounts continually. In other words, investing at eToro is usually cheaper for long-term investing, making it a better choice than some other prominent platforms. 
Is eToro safe for beginners?
eToro will give you access to a Demo Trading Account where you can hone your trading skills in a secure environment. The company also offers a range of educational materials that help beginners avoid typical investing or trading mistakes.