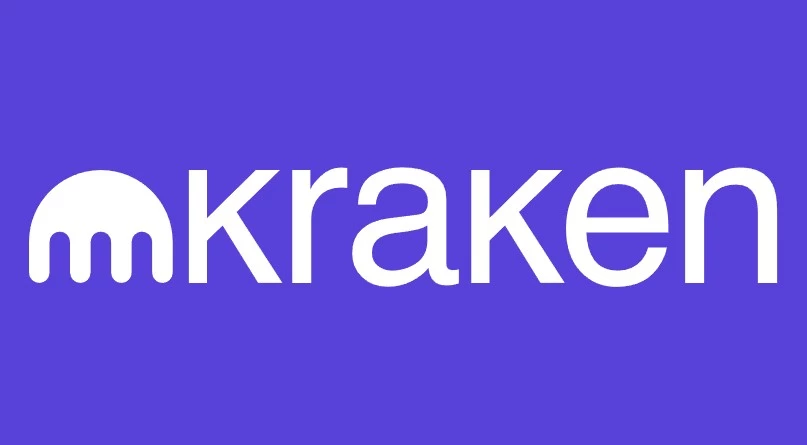 Multi-device support: Yes
Deposit fees: /
Security: 2FA, 24/7 server surveillance, SSL encryption, PGP encryption
Customer support: Live chat, email, phone line
Software costs: Free
Kraken Review
Are you ready to tap into global investment flows? If so, proceed to read this Kraken review to find more information about one of the leading crypto exchanges worldwide!
Last Updated: March 23, 2022
Advertiser disclosure
This page may contain links to our partners' products and services, which allows us to keep our website sustainable. This means that cybercrew.uk may receive a compensation when you sign up and / or purchase a product or a service using our links. However, all opinions expressed in this article are solely ours, and this content is in no way provided or influenced by any of our partners.
Multi-device support: Yes
Deposit fees: /
Security: 2FA, 24/7 server surveillance, SSL encryption, PGP encryption
Customer support: Live chat, email, phone line
Software costs: Free
Bitcoin and Ethereum trading
STRENGTHS
Interactive interface
Excellent customer support
Low fees
High-security measures
WEAKNESSES
No tax support
Pro version only for experienced traders
Bitcoin is a very dynamic currency. You can trade it 24 hours, seven days a week, which is one of its most significant advantages. What's more, bitcoin transactions are pseudonymous and mobile, and more importantly, they don't incur any banking fees. As a result, many people are looking to buy it and make money with cryptocurrency. 
If you're thinking about joining a trading community, finding a reliable online currency exchange platform is critical. In this Kraken review, you'll get introduced to one of the leading crypto exchange platforms, so stay tuned to find out if Kraken can help you start your trading journey.
What is Kraken?

Who is Kraken Best for?

How Does it Work?

What Cryptocurrencies Does Kraken Support?

How Much Does it Cost to Trade at Kraken?

Mobile App

Security

How Does Kraken Compare?

Customer Support

What is Kraken?
Jesse Powell, an expert in virtual currencies, wanted to give people the opportunity to achieve financial freedom and break the vicious 9-5 cycle. That's why, back in 2011, he founded Kraken, one of the leading and most trusted crypto exchange platforms. Since then, Kraken's rapid growth has been followed by instant praise from clients worldwide, making it the best platform to buy cryptocurrency to this day. 
Kraken is also a bitcoin trading platform where you can learn the fundamentals of trading and crypto. It's an excellent crypto exchange that allows beginners to immerse themselves in an educational environment and learn trading from scratch. 
So, whether you're an experienced trader or someone who wants to dip their toes into the exchange market, Kraken can help you reach your goals faster. After all, Kraken's main goal is to make crypto and trading more available and accessible to people, allowing you to achieve financial freedom and build your wealth.
Who is Kraken Best for?
Kraken welcomes clients from around the globe. However, keep in mind that several trading opportunities, including futures trading, are restricted in some counties. Clients from those countries can create a Kraken account, but unfortunately, they won't be able to use its services. Luckily, clients from the UK can use Kraken for crypto exchange, except off-chain staking and TMR trading, without facing any legal issues. 
What's more, there are many reasons you should choose Kraken over many other online exchange platforms. As stated earlier, Kraken will provide the necessary resources you need for successful trading and help you achieve your trading goals faster. 
If you're debating whether you should use Kraken, keep in mind that this platform is for:
Those who are new to trading.

Experienced traders who want to elevate their skills and find the best opportunities for bitcoin exchange.

People who want to make money online.

Traders who had a negative experience with other trading platforms. 

Those whose primary goal is to trade on a secure platform. 

People who wish to find value in online currencies. 

People who want to raise their living standards and invest in the future.  

Those who are curious and want to learn why trading has become popular. 
How Does it Work?
Kraken is a crypto exchange or, in other words, a medium for cryptocurrency trading. It's not a bank or an online wallet, although the company plans to offer online banking services in the future. Instead, Kraken's primary goal is to match clients requesting to buy crypto with those who want to sell it and vice versa. Therefore, it's crucial to understand how the platform works before creating your first trading account. 
Platforms
Kraken offers two trading platforms — Kraken and Kraken Pro. Kraken is the primary interface for inexperienced traders who are yet to learn about the fundamentals of trading. The platform is simple and easy to use, meaning you should give it a try if you're a complete beginner. 
However, one of the possible drawbacks is that Kraken charges higher fees than Kraken Pro. In addition, as the main interface is simple, you won't get access to active trading charts that will help you elevate your skills faster. 
On the other hand, anyone with a verified Kraken account can upgrade to Kraken Pro. Unlike the main platform, Kraken Pro is an active trading interface you can access through your smartphone. If you decide to upgrade to Kraken Pro, you'll get access to charts and detailed assets information to help you make better trading decisions. 
Of course, Kraken Pro can be intimidating if you're a first-time user, but keep in mind that practice makes perfect. In addition, the advanced version is cheaper and more interactive. So, it would be best to switch to Kraken Pro as soon as you feel confident and comfortable to take your trading to the next level.
Liquidity
Cryptocurrency has a volatile value. It takes seconds to lose all your chances of making profits, which is why trading cryptocurrency can be risky. Therefore, if you want to make money with trading, you have to rapidly move in and out of the market. Luckily, Kraken's liquidity ensures you can trade the assets at the price you want. Moreover, Kraken is the largest exchange by euro volume, making it the best crypto exchange by bitcoin liquidity.
Funding
Kraken is well-known for offering a range of fiat and digital funding options. Clients can power their crypto investment with traditional currencies such as US or Canadian dollars, pound sterling, euro, yen, and more. Furthermore, Kraken is the best app for crypto trading because it allows you to use digital assets to fund your account. 
If you already own digital assets that Kraken supports, it's possible to use those coins and continue to trade. So even if you don't want to deposit more money from your bank account, these exchanges are viable.  
Staking
In simple terms, staking is a way to put the crypto on your account to work and earn gainful rewards on it. For example, Kraken staking is an excellent way to maximise your holdings in fiat and digital currencies that sit in your Kraken account. 
Staking rewards operators with newly generated coins, and as a Kraken client, you will join its validator nodes and get a share of the rewards. Kraken will pay out the bonuses twice a week, allowing you to add extra income to your stake and accumulate the coins you earn.
Margin Trading
Essentially, margin trading refers to buying assets you cannot afford. It enables you to sell crypto and make spot purchases with funds that may exceed the balance of your trading account. For example, let's say you have £1000 on your Kraken account. Using the margin extension on your account, you can buy or sell £2000 worth of BTC/GBP. 
What's more, you can apply for up to 5x leverage to order with just one click, which is another reason to consider Kraken as your main trading platform. 
Indices 
Kraken app gives you access to accurate pricing data with crypto indices powered by CF Benchmarks. The indices process takes trading data from several best cryptocurrency exchanges. This process ensures that settlement prices are reliable and amount to a consensus value of all your digital assets.
What Cryptocurrencies Does Kraken Support?
Kraken currently offers 69 coins, including three stable coins: USD Coin, Tether, and DAI. Some other cryptocurrencies you might be interested in trading if you join Kraken are:
Bitcoin (BTC)

Bitcoin Cash (BCH)

Dogecoin (DOGE)

Algorand (ALGO)

Ethereum (ETH)

Augur (REP)

Ripple (XRP)

Paxos Gold (PAXG)

Monero (XMR)

Nano (NANO)
How Much Does it Cost to Trade at Kraken?
Kraken fees are charged on a per-trade basis. Therefore, as crypto fluctuates, so will the amount of money you have to pay Kraken for using its services. Your fees will be calculated as a percentage of the trade's quoted currency volume. Moreover, Kraken can calculate your expenses based on the trade's base currency for specific trades, all of which you can check using the Fee Currency option.
On top of that, Kraken is the best crypto trading platform for beginners because it offers low fees. It also provides volume-based discounts to active users. But, as stated earlier, you will pay even lower fees if you upgrade to Kraken Pro and become a regular client.
Deposits
Most crypto deposits to Kraken are free! Of course, there are some exceptions, as you will have to pay address setup or deposit fee for some cryptocurrencies. Furthermore, the minimum deposit amount is different for each cryptocurrency. So, be sure to visit the Kraken official website and check the requirements before transferring money from your bank account.
Trading
When it comes to Kraken trading fees, the company charges 0% to 0.26% per each completed trade. In addition, Kraken will charge you 3.75% + roughly £0.2 for credit card purchases. ACH purchase fees can go up to 1.5%, which is better than fees at some other trading platforms. 
Withdrawals
If you want to withdraw money using Faster Payment Service (FPS), the fixed Kraken withdrawal fee is £1.29. On the other hand, those eligible to use the Clearing House Automated Payment System (CHAPS) will pay a fee of £21 for each withdrawal. 
You can also withdraw money via the SWIFT network. This withdrawal option will cost you £13 or £35 per transaction, depending on whether you want to use Bank Frick or Etana Custody service. 
More importantly, Kraken can process withdrawals via FPS and CHAPS in less than a few hours. However, if you decide to go for other withdrawal options, you might have to wait for up to five business days to collect your assets.
Deposit and withdrawal limits 
Kraken offers high deposit and withdrawal limits. However, keep in mind that your funding limits will depend on various factors, including your verification level, residency, and the asset you want to deposit or transfer to your bank account.
If your account is verified to Starter, Express, or Intermediate, there's a way to increase your limits. By verifying to a higher level, you will be able to deposit/withdraw more money. Kraken will also calculate your limits in USD, even if you're using other currencies, and limitations will apply to all customers the same way. 
The table below illustrates limits based on your Kraken account.
Starter
Intermediate
Pro
Daily Limits
Deposit

Unlimited

Unlimited

Unlimited

Withdraw

$5,000 (roughly £3,790)

$500,000 (roughly £379,100)

$10,000,000 (roughly £7,582,050)

Monthly limits
Deposit 

Unlimited

Unlimited

Unlimited

Withdraw

Unlimited

Unlimited

Unlimited
Mobile App
Kraken offers mobile apps for all clients who want to trade on the go. Depending on whether you upgrade to the advanced version, you can install Kraken or Kraken Pro on your smartphone. You can find both Kraken apps on Google Play and the Apple App Store. However, Kraken's mobile apps can't be installed in multiple countries, including Cuba, Iran, Crimea, Japan, North Korea, and Syria.
You can sign in using your Kraken account when you download the app. Or, if you're a first-time user, create a new account. The Kraken app for beginners allows users to acquire new assets via payment cards or ACH online banking. It's user-friendly with an intuitive design, meaning you can track your trading portfolio and monitor trending prices easily. Another reason Kraken is the best UK crypto exchange is because it allows you to save your favourite currencies and sort crypto trading opportunities.
Kraken Pro, on the other hand, comes with additional features. It provides a professional trading experience, as the app was designed for experienced traders. Namely, Kraken Pro unlocks this feature with up to 5x leverage for those eligible to try margin trading. Kraken Pro is the best bitcoin app that also comes with advanced order types, a range of charts, and multiple display options.
Security 
Kraken cares about your security. So, it gives you the option to add another layer of protection to your account by using two-factor authentication (2FA) for specific account actions.  What's more, all Kraken servers are under 24/7 surveillance by armed guards and monitors. Similarly, Kraken stores around 95% of all deposits in offline, geographically distributed cold storage. 
Kraken has a team of experienced professionals who always look for new ways to improve security measures and minimise the risk of data breaches. When it comes to client data, all sensitive account information is encrypted. In addition, access to your data is strictly controlled and monitored, making Kraken the most secure trade platform worldwide. 
Here are some security features that add to Kraken's reliability:
Two-factor authentication

Safe coin storage

Email confirmations for withdrawals

Customisable API key permissions

SSL encryption 

PGP signed and encrypted email for secure communication
How Does Kraken Compare?
Now that you're familiar with security and features, the next step in this Kraken review would be to compare Kraken with some competitors. For example, take a look at the major differences between Kraken and Coinbase.
Kraken vs Coinbase
Both Kraken and Coinbase are prominent trading platforms with thousands of clients worldwide. Still, one of the main differences between the two is how much these companies charge for their services. While Kraken trading fees can go up to 0.26% per trade, Coinbase has a fixed fee of 0.5% per trade. That is a drastic difference, especially for experienced traders who make thousands of pounds on these platforms. The same applies to credit card purchases, as Kraken charges a 3.75% + £0.20 fee, while its competitor has a 3.99% fee policy. 
Also, it's worth noting that Coinbase supports more cryptocurrencies and offers clients to deposit or withdraw money using PayPal. But, all things considered, Kraken provides more trading opportunities, lower fees, and better security. 
Kraken vs Binance
Binance is another reputable cryptocurrency trading platform. Although it offers lower trading fees, Binance charges up to 4.5% for debit card purchases. On the flip side, Binance supports over 500 currencies and virtual tokens, making it a better opportunity for experienced traders.
Still, it should be noted that Kraken is the best crypto trading app and undoubtedly a better option for those who can make good money from trading. That is primarily because you can deposit unlimited amounts of cash on Kraken, and withdrawal limits are some of the highest in the trading industry. 
Customer Support
Kraken has an excellent customer support system. You can contact its customer support team members via live chat, phone, or email. More importantly, some companies keep their live chat open to clients only, which isn't the case at Kraken. As a result, you will receive brilliant customer service from all Kraken agents, even if you don't have a verified account. 
The customer support team members are knowledgeable and pleasant. While writing this Kraken review, I got in touch with a few agents, and they were all helpful and provided additional links from the Kraken blog. 
User Reviews
Generally, Kraken crypto reviews show that clients are satisfied with the platform and customer service. Namely, many clients repeatedly reported they never had any issues with exchanges, and some mentioned that the interface is easy to use. 
Of course, some Kraken clients aren't as thrilled about the company because they've lost profits on this platform. However, trading always comes with risk, and it's up to you to dictate the course of your online exchange. If you're careful and willing to calculate your next steps, you will minimise the risk of losing your assets.
Wrap up
Hopefully, this Kraken review has inspired you to consider Kraken and its unique features. Although there are many reliable and excellent currency exchanges, Kraken is one of the few industry leaders that provide the necessary support and tools for your skills development. 
Moreover, Kraken exchange has a success rate of roughly 80%. So, whether you're a first-time trader or an experienced crypto seller, this platform will help you improve your financial health and double your investments. So, be sure to check it out and start your journey today to reach financial freedom and learn new skills along the way.
FAQ
Is Kraken safe?
Yes, Kraken is a safe crypto exchange platform protected by multiple layers of security. Kraken encrypts all your data and keeps your assets safe in offline cold storage. In addition, Kraken services are legal, meaning you won't face any legal issues if you start trading at this online exchange.
Is Kraken legit?
Yes, Kraken is a legitimate company that helps clients worldwide achieve financial freedom and learn the basics of trading. It has an 80% success rate, and many clients are satisfied with the Kraken app, its features, and its services.
Are Kraken fees high?
No, Kraken offers impressively low fees. Compared to other online exchanges, you are more likely to make more profits at Kraken. That is because you won't have to spend a large portion of your assets on unreasonably high fees.