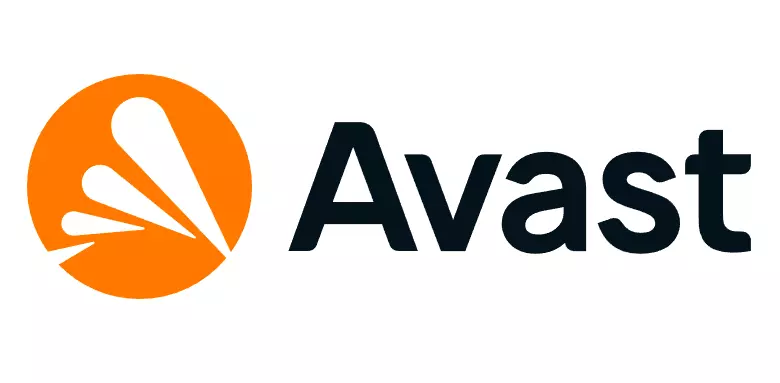 FIREWALL: Yes
VPN: Yes
FREE PLAN: Yes
MALWARE DETECTION RATE: 99.7%
SCANNING SPEED: 1 minute
SYSTEM IMPACT: Low
BROWSER EXTENSIONS: Yes
PARENTAL CONTROLS: /
MALWARE REMOVAL RATE: 100%
RANSOMWARE PROTECTION: Yes
Avast Antivirus Review
If you want to protect your device against malware and at the same time feel safe while browsing, Avast antivirus will definitely not disappoint. In this Avast Review, we will answer the most important questions you might have about this antivirus software.
Last Updated: August 29, 2022
Advertiser disclosure
This page may contain links to our partners' products and services, which allows us to keep our website sustainable. This means that cybercrew.uk may receive a compensation when you sign up and / or purchase a product or a service using our links. However, all opinions expressed in this article are solely ours, and this content is in no way provided or influenced by any of our partners.
FIREWALL: Yes
VPN: Yes
FREE PLAN: Yes
MALWARE DETECTION RATE: 99.7%
SCANNING SPEED: 1 minute
SYSTEM IMPACT: Low
BROWSER EXTENSIONS: Yes
PARENTAL CONTROLS: /
MALWARE REMOVAL RATE: 100%
RANSOMWARE PROTECTION: Yes
works on:
Windows
Mac OS
Android
Chrome
Firefox
Advanced security scans
STRENGTHS
Free plan available
Cross-platform support
Low system impact
Excellent independent labs scores
WEAKNESSES
Prices increase after the first year
No parental controls
Limited free version
With cybercriminals and malware lurking from every corner of the Internet, good antivirus software is simply a must-have nowadays.
In this article, we will explain the features and services provided by one of the best security software – Avast antivirus. So check out this Avast Review if you want to know more about this award-winning antivirus software. Here are the topics we will cover:
What is Avast?
Avast Software is a Czech cybersecurity company headquartered in Prague, Czech Republic. The cooperative, originally named Alwil, was established in 1988 by Eduard Kučera and Pavel Baudiš. 
The company's popularity grew immensely in 2001 when its free antivirus software was introduced. The freemium model garnered over 1 million users by 2004 and an astonishing 20 million users by 2006. In 2010, Alwil adopted the name of its antivirus software, officially changing its name to Avast. 
Security and Performance
Avast antivirus software offers a wide range of products for home and business protection. In this Avast antivirus review, we will focus on home protection.
First, let's take a look at the features of Avast's most popular product, its free version. 
The Avast free version incorporates free antivirus software with high malware detection and removal rates and several bonus features. 
Virus Scans
Virus scans are a basic feature provided by all antivirus programs. Avast offers several advanced scan options for protection against viruses, trojans and adware:
Smart Scan

– detects browser threats, malware, and advanced security issues

Full Virus Scan

– in-depth, detailed scan of your system

Targeted Scan

– scans files of your choosing

Boot-Time Scan

– scans your system during startup to stop any new malware from launching

Custom Scan

– allows you to create and schedule your own scans and select which area you want to be scanned

Explorer Scan

– scans specific files directly from your Desktop using File Explorer
The Smart Scan launched immediately after installing Avast Free Antivirus, and it found no malware or threats. It did, however, detect several advanced security issues, as you can see from the image below.
That said, the Avast free antivirus does not provide a solution to these security issues – it merely notifies you about them. For example, clicking on the Resolve All button results in the following message: "Fix your advanced issues with Avast Premium Security".  Avast Premium Security payment methods are included as well.
Real-Time Protection
Avast's real-time protection runs silently in the background whenever you are using your device. It silently but effectively blocks any threat that you may encounter, with absolutely no system impact. It incorporates:
File Shield

Behaviour Shield

Web Shield 

Mail Shield
CyberCapture
CyberCapture is specifically designed to protect you against malicious files. When you open a suspicious file, CyberCapture runs an immediate scan and determines whether it is safe to open. If its safety is not confirmed, the file is sent to Avast Threats Lab to undergo further analysis. 
You can still open the file in question during the analysis, but we do not recommend doing that. You can also send the suspicious file to Quarantine, where it can no longer harm your system. 
Once the analysis is complete, there are two possible outcomes:
The file is safe and, you can open it

The file has been identified as malicious, and CyberCapture removes it from your system.
Wi-Fi Inspector
Also part of the free plan, Wi-Fi Inspector makes sure your home network is secure by scanning for vulnerable devices. It also provides step by step solutions to any security issues you may need to address. 
During our scan, the Wi-Fi Inspector found one issue – a weak Wi-Fi password. 
Other vulnerabilities that Wi-Fi Inspector aims to detect:
Non-encrypted wireless networks

DNS hijacking

Open Network Ports

Router Firmware Vulnerabilities
Some of Avast's premium security features include:
Ransomware Protection
For protection against a ransomware attack, Avast Antivirus uses the Ransomware Shield feature. It is a feature included in all Avast subscription plans, including the free one. 
Ransomware Shield works by stopping untrusted apps or ransomware from modifying or encrypting your documents, photos, and other personal files.  It is a highly user-friendly feature, allowing you to choose which files exactly you want to protect.
Firewall
The Avast built-in firewall is included in the Avast Premium Security subscription plan as an advanced security feature. 
The Avast firewall closely monitors and controls all your incoming and outgoing network traffic. In addition, it works as a shield between your networking and the Internet, making sure no online threat infects your system. 
All you need to do to stay protected is keep it enabled, and the Avast firewall will do the rest. 
Sandbox 
This feature allows you to virtually test files by running them in a different environment where they cannot harm your system. In addition, you will be automatically protected against any malicious activity that the file in question is trying to perform.
Remote Access Shield 
Remote Access Shield is an advanced security feature that allows you to choose who can access your PC remotely and blocks all other attempts. 
Real Site
This feature protects you against DNS hijacking. It is a malicious attack that diverts you from a real site you want to visit a fake site that looks the same and may contain malicious content.
Avast Cleanup Premium
You can get Avast Cleanup Premium as a separate product or part of the Avast Ultimate subscription plan. It is a helpful feature that performs automatic maintenance of your device, cleans your browser, and fixes hard disk errors. 
SecureLine VPN
Avast's SecureLine VPN protects your most valuable data using a 256-bit encryption standard (AES) and no bandwidth limits. It also supports speeds of up to 2 Gbit/s, and it has more than 700 servers in 34 different countries.
You can also get the SecureLine VPN as a separate product or part of the Avast Unlimited Antivirus subscription plan.
Plans and Pricing
There are currently three subscription plans available for Avast Home Protection products, the prices of which you can see in the table below. 
Subscription Plan
Price for 1 PC
Price for 1 Mac
Price for 10 devices (Multi-Device Plan)

Avast Free

Antivirus

Free

Free

X

Avast Premium Security

£

39.99 first year,

£

59.99 upon renewal

£

39.99 first year,

£

59.99 upon renewal

£

49.99 first year, 

£74.99 upon renewal

Avast Ultimate Security

£

59.99 first year,

£

84.99 upon renewal

£

59.99 first year,

£

84.99 upon renewal

£

69.99 first year,

£

99.99 upon renewal
The Multi-Device Plan for Avast Premium Security and Avast Ultimate Security supports the following platforms: Windows, Mac, Android, and iOS.
Avast Premium Security includes all the features of the free plan, such as CyberCapture, Wi-Fi Inspector and Ransomware protection, as well as:
Real Site

Data Shredder

Sandbox

Built-in firewall

Anti-phishing protection

Webcam Shield

Automatic Software Updater
The Avast Ultimate Subscription plan includes all these plus:
SecureLine VPN

Avast Cleanup Premium
SecureLine VPN and Avast Cleanup Premium are also available as separate products.
Avast Antivirus also offers a 30-day free trial and 30-day money-back guarantee on all its antivirus packages.
Avast Antivirus Setup
The setup process of Avast Antivirus is straightforward, and it will only take a couple of minutes of your time. If you want to download Avast Free Antivirus or the 30-day free trial of a paid subscription plan, follow the steps below:
Download the setup folder onto your PC or Mac 

Run the Avast installer

Click

Continue

on the

You're protected

screen after the installation

Click

I Agree

on the

Avast Privacy Policy
If you've decided to use a paid antivirus program, or upgrade your subscription, follow these steps:
Install your preferred Avast product as explained above

Enter the activation code to activate your subscription. You can find the activation code in the order confirmation email if you've purchased your product from the official Avast website. If you've purchased your product from a third-party reseller or a retail store, the activation code is included in your activation card.

Once you've entered the activation code, your subscription is complete. 
Avast Mobile App
If you want to use Avast Mobile Security, you will need to download the Avast mobile app. You can get the app from your Play Store on your Android device or your iOS device's App Store.
The Avast mobile app currently holds a rating of 4.7/5 stars, and it has more than 100 Million Downloads on Play Store. Avast Mobile Security received the perfect 6.0/6.0 on the performance test conducted by the independent organization AV-TEST.  It concluded that:
The app does not affect battery life

The app does not slow down the device

The app does not generate too much traffic. 
Avast Antivirus Privacy
Unfortunately, it is easy for cybercriminals to hack your online banking info without proper protection or even steal your ID. Luckily, protecting its users' privacy has always been one of Avast's most significant priorities. 
Therefore, it provides a wide range of privacy protection features:
Password Protection – secures your browser passwords from theft.
Data Shredder – destroys all sensitive files you no longer need.
Webcam Shield – stops hackers from spying on you through your laptop's webcam.
AntiTrack Premium – keeps your identity private while browsing.
Sensitive Data Shield – adds an extra layer of protection to your most sensitive files.
Anti-phishing protection – prevents phishing attacks.
SecureLine VPN – complete protection of your digital life.
How to disable and uninstall Avast Antivirus?
If Avast Antivirus stops you from opening a particular website or installing a program, you can always disable it for a certain amount of time. However, disabling Avast Antivirus will not remove it from your device, and you can enable its services again at your convenience. 
To disable Avast Antivirus, follow these steps:
From the main Avast Antivirus dashboard, go to

Protection

and choose

Core Shields.

You can disable all four shields at once or just one or two of them. 

When you click on the shield you want to disable, choose whether you like it disabled for

ten minutes

,

one hour, until your next restart, or indefinitely.
You can always cancel your Avast subscription from your Avast Antivirus account. However, it is important to note that you will not receive a refund for the remainder of the subscription plan once you've cancelled your subscription.
Avast Antivirus Customer Support
In case you run into any issue regarding your Avast product, there are several steps you can take:
Contact an Avast representative via email

Call an Avast representative on the phone number you can find online

Visit the official Avast website to get step-by-step solutions to common Avast product problems

Ask the Avast Community on the official Avast Antivirus Forums
Avast Online Reviews
Are Avast's users satisfied with its performance? Generally speaking, yes, they are. Most of the reviews we found were positive, praising Avast for its outstanding services. 
On Trustpilot, Avast holds a rating of 3.9/5. According to the website, that is a great rating. When you consider the number of reviews, over 5,000 at the moment, it is an excellent rating. But what do the reviews say?
Well, for the most part, they praise Avast for its excellent malware detection and prevention features. We found several comments by long-term Avast users who haven't had a malware infection on their device in years, ever since they started using Avast. 
Some of the most common complaints include system slowdown during scans, poor customer support experiences, and the number of pop-ups and ads in the free version.
Avast Competitors
In the following segment of this Avast review, we will see how Avast measures up to some of the best antivirus software today.
Avast vs Norton
Both Avast and Norton are top antivirus solutions, and it is often difficult for users to decide which one of the two to pick.
 When we compared the Avast and Norton AV-TEST results, we found that they were almost identical. Both tests were conducted in August 2021.
Test
Industry Average
Avast 
Norton

0-day

malware attacks

protection

99.7%

100%

100%

Detection of widespread malware in the last 4 weeks

100%

99.9%

100%

Slowing down when launching popular websites

14%

21%

14%

Slower installation of frequently used applications

20%

13%

21%

False warnings when visiting websites

0

0

0

False detection of legitimate software as malware

1

0

0
As you can see, both antivirus programs have received almost identical results and an overall protection score of 6.0/6.0.
 In the AV-COMPARATIVES test, both Avast and Norton received the second-highest Advanced score.
They are also both available across the same platforms: Windows, Mac, Android, and iOS.
Some features of Norton that Avast lacks are Parental controls and 100 GB Cloud Backup. However, Norton lacks the Secure Browser feature, and it does not have a free version.
We found that Avast is slightly more expensive than Norton during the first year when it comes to pricing. Namely, the starting price for Norton 360 Standard is £24.99, which automatically renews at £64.99/year unless the subscription is cancelled.
Avast vs Malwarebytes
Both Avast and Malwarebytes have free versions. Though both are limited in features, we found that Avast's free version offers more services than Malwarebytes'.
Malwarebytes Free offers one basic service – detection and removal of malware. On the other hand, Avast Free Antivirus provides ransomware protection, real-time protection, and features such as CyberCapture, Wi-Fi Inspector, and Secure Browser in addition. 
The most significant difference is in the premium features, however. We found that the Malwarebytes Premium+Privacy subscription plan offers similar features as Avast Ultimate Security, such as:
Real-time protection

Ransomware protection

Protection against harmful sites

Detection and removal of malware

VPN

Multi-device protection
However, Avast's Ultimate plan is more feature-rich, with Cleanup Premium, AntiTrack, and SecureLine VPN services. Moreover, if you choose the Multi-Device Plan, you will get to protect up to 10 devices. 
Malwarebytes Premium+Privacy is available at £5.83/month. However, that is billed annually, which amounts to £69.96 for the 1-year subscription plan. 
Avast vs Kaspersky
Kaspersky Antivirus is one of the biggest names in cybersecurity. It incorporates an excellent malware protection engine and some of the best security features. So what differentiates Avast from Kaspersky antivirus?
Well, for starters, it does not have a free version. Kaspersky's equivalent of Avast Free Antivirus is the Kaspersky Anti-Virus subscription plan that provides basic malware and phishing attacks protection. Other than that, Kaspersky's advanced security features are essentially the same as Avast's. They include:
WebCam Protection

Private Browsing 

Password Manager
Unlike Avast, Kaspersky Antivirus also includes several parental control features, such as GPS Child Locator and Adult Content Blocker.
If you can't decide between Avast and Windows Defender, we have prepared a detailed comparison to help you choose — Avast vs Windows Defender.
Wrap Up
Given all the information we've provided in this Avast Review, we can conclude that this antivirus is worth giving a try. It is a security suite that does way more than just block viruses. It can also protect you against identity theft and stop cybercriminals from using your private info for their personal gain.
If you are looking for basic malware protection, Avast Free Antivirus is a good start. Beyond that, the paid plans provide a comprehensive solution for users who strive for complete protection of their online life.
FAQ
Is Avast Antivirus safe?
Yes, it is entirely safe to use Avast Antivirus.
Does Avast protect against malware?
Yes, Avast offers complete protection against all types of malware, including viruses, spyware, ransomware, adware, and more. 
Is Avast Antivirus free?
Avast offers a free version; however, it is limited in features compared to the paid Avast antivirus products.
Is Avast Antivirus good?
Avast is a good antivirus program that is excellent in detecting and removing viruses.
Does Avast provide dark web monitoring?
Yes, Avast offers regular dark web monitoring to ensure none of your information has leaked.