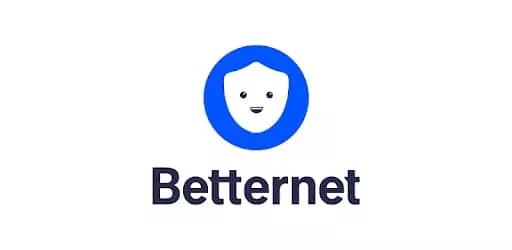 VPN Protocols: OpenVPN, Catapult Hydra
Streaming: Netflix, Hulu
Connections: One device or six devices for Premium users
Torrenting: Allows torrenting
RAM-disk mode: /
Betternet VPN Review
Are you ready to find out something new about a famous VPN provider in our Betternet VPN Review? If so, today we'll tell you everything we've learned about this service provider and how you can benefit from it in the future.
Last Updated: January 15, 2022
Advertiser disclosure
This page may contain links to our partners' products and services, which allows us to keep our website sustainable. This means that cybercrew.uk may receive a compensation when you sign up and / or purchase a product or a service using our links. However, all opinions expressed in this article are solely ours, and this content is in no way provided or influenced by any of our partners.
VPN Protocols: OpenVPN, Catapult Hydra
Streaming: Netflix, Hulu
Connections: One device or six devices for Premium users
Torrenting: Allows torrenting
RAM-disk mode: /
works on:
Windows
Apple
Android
Chrome
Firefox
Data encryption
STRENGTHS
Free service
Good app design
A 12-month pricing plan allows you to save 38%
WEAKNESSES
No kill switch
Lack of information on their website
Browsing the internet can be dangerous if you don't have access to online protection tools. But, with dozens of VPNs available, it's challenging to determine which one is the best. That's why the Betternet VPN Review can help you decide whether this virtual private network service provider can hide your IP address and protect you and your family members from all kinds of cyberattacks.
Since there's no way of knowing who is running your IP address through an IP lookup service, it's advisable to find the right internet security tools and improve your internet experience as a whole. So stay with us, and we'll tell you everything we know about the Betternet VPN service provider and how you can benefit from it.
Firstly, this is what we're going to talk about in this review:
Services and features offered by Betternet VPN

Betternet VPN prices and plans

Speed and performance

Privacy and registration process

Betternet VPN competitors 

Betternet VPN reviews online
What is Betternet VPN?
Betternet LLC is an Android developer, and they have been active since 2014. Surprisingly, no one knows who is behind the Betternet VPN project. Some suggest that the Betternet VPN developers are Swiss, but they're headquartered in Canada.
That's pretty much all we've managed to find about the company's history. Keep in mind that some owners like to stay anonymous to avoid trouble with the authorities. 
It's worth noting that their current portfolio consists of two apps, including Betternet Hotspot VPN & Private Browser. Of course, the lack of information about the company would be a red flag for some, but let's give them a fair chance and see what their services have to offer. 
Services and Features Offered by Betternet VPN
Before we start talking about Betternet VPN services and features, it's important to mention that every internet user should feel safe and protected while browsing the web. The text below will provide more information about the Betternet VPN service and highlight the most exciting and valuable privacy features.
So, what's unique about Betternet VPN?
When describing the Betternet VPN, it's more suitable to say that Betternet VPN is a proxy rather than a VPN service. That means the Betternet VPN acts as a gateway between a local network and a larger-scale network (for example, the internet). A proxy will hide your IP address while you're surfing the web, but in most cases, proxy servers aren't the best online security tools. 
Does that mean the Betternet VPN can't be trusted? To answer this question, let's analyse the Betternet VPN services and features. 
One of the first things we should mention is that it wasn't easy to find information about the VPN technology these service providers use to protect their clients from malicious attacks. Betternet VPN official website offers little to no information about their services, but we managed to find some relevant resources on their blog. 
Betternet developers claim they offer OpenVPN protocol with AES-256 encryption. AES stands for Advanced Encryption Standard- a block chipper that protects classified information. If you choose Betternet VPN as your service provider, their AES-256 encryption will use the 256-bit key to encrypt your data while browsing the web.
Betternet VPN distributes all user traffic between hundreds of shared IP addresses. This method ensures your online identity remains hidden because it helps you blend in and avoid leaving a digital print when you're online. Unfortunately, we have to declare that if you decide to read the Betternet VPN Privacy Policy, you won't find any information about AES-256 encryption. 
Betternet VPN uses Catapult Hydra proprietary protocol developed by AnchorFree. Catapult Hydra is one of the fastest VPN protocols used by most companies that offer VPN services. What's unique about this protocol is that it adds another layer of security while you're browsing the web, but it can also increase the connection speeds. 
Additionally, Betternet VPN claims to offer 128-bit encryption to their clients. If true, that is a good thing, as 128-bit encryption is one of the most trusted modern encryption methods that uses a 128-bit key to encrypt all your data and files. 
If you're interested in what other features Betternet VPN service providers offer, it's time to mention their no-log policy. 
No registration needed is probably one of their best features. If you decide to use the Betternet VPN services, you will have to download the app and connect in a few simple steps. More importantly, you don't have to share your email address to complete the registration process. 
Betternet VPN won't store, collect or share your data with third parties. In addition, it's worth noting that they will delete your original IP address information after each VPN session. But, if you want to add another layer of VPN protection to your internet browsing, keep in mind that you don't have to create an account to use their services. 
The number of servers your VPN provider uses to hide your IP address will affect your connection speed and internet experience, so let's see how many servers Betternet uses to encrypt your data. 
Some of the best and most secure VPN providers use servers located in dozens of countries to protect you from malicious cyber attacks. With Betternet VPN, on the other hand, you will be able to connect to 10 different servers located in the US, UK, Canada, Japan, France, Australia, Germany, Singapore, Netherlands, and China (Hong Kong).
Betternet VPN had to find a way to compensate for the lack of servers, and they managed to find a solution for this issue. Virtual Location Premium feature allows you to connect to servers in 70+ countries worldwide. 
For example, if you're connected to the servers in the UK, the virtual location feature may show a connection with servers from another country. Keep in mind that this feature doesn't change your server location. You will still be connected to the UK servers, even if your VPN server shows connections with servers from other countries.
But, that's not all! If you need a VPN for Chrome or Firefox, Betternet VPN offers extensions for these browsers. It also works on iOS and Android, and it's a suitable VPN for Windows and Mac. 
Betternet VPN Prices and Plans
You're probably wondering how much you have to pay for your online safety. That leads to the more critical question- is Betternet VPN free?
Luckily, you can use Betternet VPN services free of charge, but you should know that free VPN services can't guarantee the same level of protection as paid and more secure VPNs would. 
If you want an upgrade, the Betternet VPN offers 2 Premium subscriptions. With a 12-month plan, you'll be able to use their services for only £6.99 a month. You will be charged £83.88 every 12 months, and if you choose this subscription plan, you'll save 38% on your final purchase. 
There's another option available. For £10.99 a month, you can test all premium features and see whether Betternet VPN works for you. If you can't afford to pay for a VPN service, the free version will help you hide your IP address and improve your internet security. 
Additionally, the free Betternet VPN app is ad-supported, and if you want to unlock the ad-free browsing, you will have to subscribe to Premium Mode. The free app allows you to use Betternet VPN on one device, but you will be able to link up to 6 devices on one account once you subscribe to Premium. 
Take a quick look at this table to understand your options better:
| | | |
| --- | --- | --- |
| FREE VPN | 12 MONTHS | 1 MONTH |
| £0.00 | £6.99 per month | £10.99 per month |
| | Save: 38% | Save: 0% |
Speed and Performance
When it comes to downloading speed, most users would say that Betternet VPN is disappointing. The average download speed for Betternet VPN clients is 3.18 Mbps, which is why it's safe to say Betternet VPN is not the fastest VPN on the market. 
The average upload speed is 12.41 Mbps, and latency testing shows that the amount of time between user action and a resulting response is around 64ms. 
According to these numbers, Betternet VPN is a poor choice for torrenting. However, it's important to mention that Betternet allows VPN torrenting but will share your information with third parties if they receive a court order. 
We had to ask another important question- does Betternet VPN work with Netflix? Betternet VPN claims that you will be able to watch Netflix and Hulu if you subscribe to their services, but this statement turned out to be far from true in practice. 
In the table below, we compared other VPN service providers with Betternet VPN to show you the differences between upload and download speeds.
| | | | |
| --- | --- | --- | --- |
| VPNs | Download Speed | Upload Speed | Latency |
| Betternet VPN | 3.18 Mbps | 12.41 Mbps | 64 ms |
| NordVPN | 91 Mbrs | 91.25 Mbps | 131 ms |
| CyberGhost | 140.28 Mbps | 39.15 Mbps | 21 ms |
| ExpressVPN | 23.4 Mbps  | 17.2Mbps | 28 ms |
Privacy and Registration Process
What's cool about Betternet VPN is that you won't have to worry about DNS leaks once you start using their online privacy tools. However, Betternet VPN doesn't offer an automatic kill switch, one of the essential features of a safe VPN. 
A VPN kill switch is a feature that disconnects your device from the internet when your VPN connection drops out. Since the Betternet VPN doesn't offer this feature, your data will leak when you experience connection issues with your VPN. 
Betternet VPN gives their Premium users unlimited bandwidth, which means you'll have to deal with fewer buffering issues. However, users who downloaded the app for free have a limited amount of data they can spend on Betternet VPN services (500MB a day). 
Now that you've read the crucial information about the Betternet VPN features, you probably want to know how to get the Betternet VPN.
One of the first things you need to do is visit the Betternet VPN official website. If you want a free version, find a download free button in the top right corner. It should look like this:
With one click on the button above, you will download the Betternet VPN app. Once you download the app, make sure to follow their installation guide, and after a few minutes, you will have access to their online security tools. Keep in mind that Betternet VPN works on Windows, Mac, iOS and Android. If you're a Linux user, you will have to find another VPN service provider. 
Those who want to try the Premium version should click on the Go Premium button. After you complete this step, select the subscription plan you wish to purchase and enter your payment details.
You will have to include your credit card number, credit card security code, expiration date, email address, and full name in the payment detail section. After you fill all the boxes, click on the JOIN NOW button and follow further instructions. 
To cut a long story short, here's what you have to do to get the Betternet VPN:
Visit the Betternet VPN official site.

Click on the Go Premium button. 

Choose a subscription plan that suits you the most.
Betternet VPN Competitors
We shared everything we learned about this VPN service provider with you. But, we also have to compare the Betternet VPN with other VPN service providers to illustrate whether you should give the Betternet VPN a chance. 
If you pay close attention, you will find the best VPN service provider and hopefully consider investing in online security tools to improve your internet browsing experience. So, without further ado, let's start by comparing Betternet VPN with NordVPN.
Betternet VPN vs NordVPN
Surprisingly, both Betternet and NordVPN service providers will offer you a no-log policy, and they will let you connect to 6 different devices if you subscribe to their Premium plans. However, while there are +5400 NordVPN servers in 59 countries, Betternet VPN offers only ten servers. Additionally, NordVPN comes with a kill switch feature, which the same can't be said for Betternet VPN. 
NordVPN CyberSec is a privacy feature that blocks malicious attacks and ads. The CyberSec feature is available for Windows, iOS, macOS, and Linux. Unfortunately, this feature doesn't block ads on Android, but NordVPN promises to protect all Android users from malware. BetternetVPN, however, won't block internet ads. As we mentioned before, Betternet VPN is ad-supported, and the only way to remove ads is to subscribe to Premium. 
NordVPN offers a Double VPN feature that allows you to change your IP address behind two servers instead of one. Unfortunately, Betternet VPN lacks extra features, which is why it wouldn't be fair to say that Betternet VPN is one of the best service providers on the market. 
Our first try to make the Betternet VPN look alluring didn't work, so let's compare their service with CyberGhost.
Betternet VPN vs CyberGhost
According to customer reviews, CyberGhost is considered to be one of the best VPN service providers.  Although many users can tell the same about the Betternet VPN, let's compare their features before drawing a conclusion based solely on customer reviews. 
CyberGhost has over 7000 servers worldwide, and they claim that you can hide your IP address and replace it with one from their network in just one click. In addition, with Cyber ghost, you will get access to streaming libraries around the world. Still, even if you invest in a Premium Betternet subscription, it's questionable whether you'd be able to watch Netflix. 
Surprisingly, Betternet VPN doesn't provide a good deal of positive features, as you would expect from your VPN service provider. Luckily, there are no DNS leaks, but that's not enough to secure a safe internet browsing experience. 
CyberGhost is one of the best VPNs for torrenting, and their service is available for Windows, macOS, iOS, Android and Linux users. However, since Betternet VPN download speeds are low, most users wouldn't recommend it for torrenting. 
We saved the best thing for last. CyberGhost VPN service providers refer to their clients as Ghosties, and that's one of the most adorable things we've read while writing this Betternet VPN Review. 
Betternet vs ExpressVPN
It was almost impossible to find more information about Better VPN features. Betternet VPN claims that its most vital features are security and privacy, but there isn't anything else you can read on their website that supports that claim. 
The ExpressVPN Smart Location feature automatically chooses the best server location for you, but they also use split tunnelling, a feature that allows you to choose which apps require protection. With 160 server locations and a kill switch feature, ExpressVPN can easily beat Betternet VPN. 
Betternet vs Hotspot Shield
Hotspot Shield VPN has 3200 servers in 80+ countries, and they won't record your browsing activity, which means third parties will never find out what you do when you open your browser. However, if you decide to use Betternet VPN, your VPN service provider may have to comply with the law and share your information with third parties. 
Both VPN service providers offer a 45-day money-back guarantee. If you're not satisfied with their service, you will have to contact customer support to request a refund. Betternet VPN offers high-quality support if you become a Betternet VPN Premium member. 
So, what did we learn today about Betternet VPN and its competitors? 
Betternet VPN may be free, but the developers didn't convince us enough to invest in their service. If you don't have sufficient funding to improve your internet security, Betternet is a good option. But, if you care about your privacy and want to browse the internet worry-free, it's advisable to consider another VPN service that offers strong encryption, more VPN servers and better VPN speed. 
Betternet VPN Reviews Online
Unfortunately, even customer reviews don't look promising. We found out that many users reported connection issues in their Community section. One user suggested that there should be a way for users to submit feature requests. But if you can't connect to Betternet VPN on your device, they have excellent customer support, and they will show you how to fix the most common issues. 
Wrap Up
We did some thorough research to complete the Betternet VPN Review, and the information we found about this service provider wasn't enough to show us how you can benefit from their online safety tools. 
Betternet VPN may not be the best online security tool for you. Still, they're not the only service providers, and with a little bit of luck, you will manage to find a paid VPN service that allows you to access streaming libraries, avoid malware and bypass government restrictions in your country. 
FAQ
Is Betternet VPN better than NordVPN?
Betternet VPN is one of the best free VPNs, but it can't compete with one of the best VPNs such as NordVPN. After considering all advanced NordVPN features, it's easy to say that Betternet VPN isn't better than NordVPN.
Does Betternet VPN work with Netflix?
Betternet VPN providers claim their VPN is suitable for both Netflix and Hulu, but their users usually have trouble connecting to these streaming websites.
Is Betternet legal?
If you're worried about having to deal with legal problems once you subscribe to Betternet VPN services, we're here to tell you not to worry because Betternet VPN is entirely legal. However, we should remind you that Betternet VPN may share your information if a third party presents them with a court order.
Is Betternet VPN free?
Yes, you can download the Betternet VPN app for free, but you can also switch to Premium if you're satisfied with their service or want access to special features.