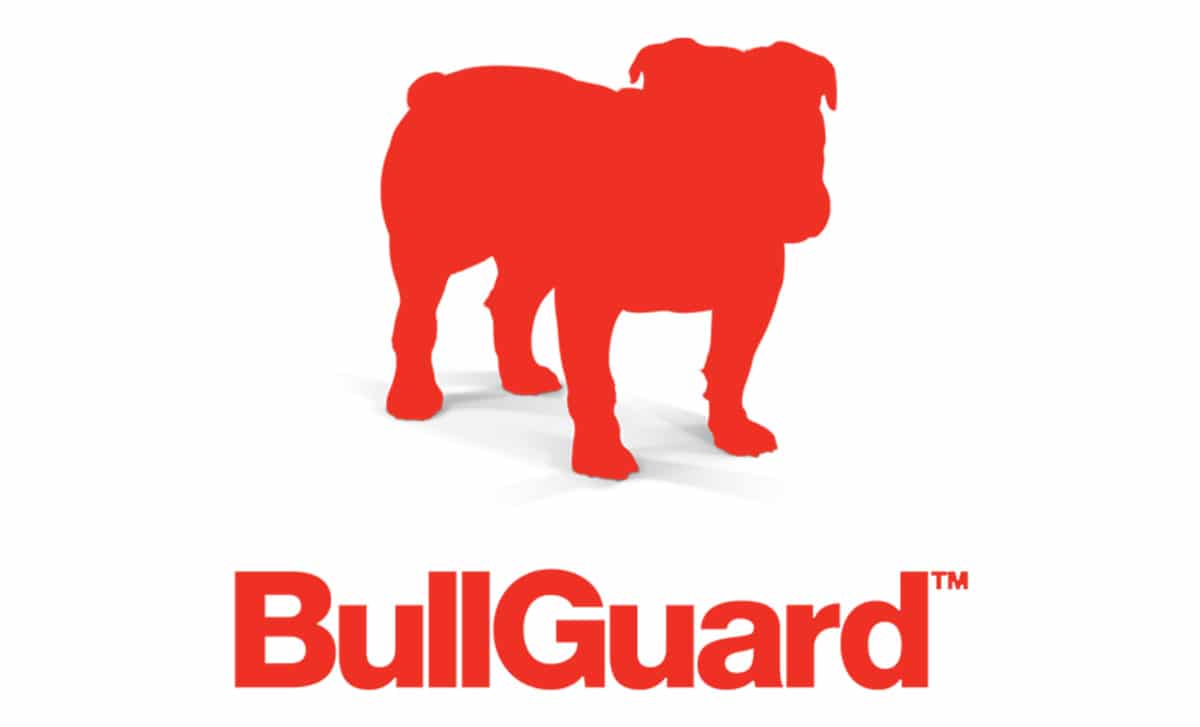 Firewall: Yes
VPN: Yes, sold separately
Free plan: /
Malware detection rate: 90%
Scanning speed: 1 minute
System impact: Low
Browser extensions: /
Parental controls: Yes
Malware removal rate: 100%
Ransomware protection: Yes
BullGuard Antivirus Review
In this BullGuard Antivirus review, I'll break down the features offered through BullGuard's different protection plans, estimating their usefulness.
Last Updated: March 23, 2022
Advertiser disclosure
This page may contain links to our partners' products and services, which allows us to keep our website sustainable. This means that cybercrew.uk may receive a compensation when you sign up and / or purchase a product or a service using our links. However, all opinions expressed in this article are solely ours, and this content is in no way provided or influenced by any of our partners.
Firewall: Yes
VPN: Yes, sold separately
Free plan: /
Malware detection rate: 90%
Scanning speed: 1 minute
System impact: Low
Browser extensions: /
Parental controls: Yes
Malware removal rate: 100%
Ransomware protection: Yes
works on:
Windows
Android
Mac OS
Gaming
STRENGTHS
High-quality Game Booster
Free antivirus software for Android
Affordable and comprehensive protection
Thorough private-data monitoring of the Internet
WEAKNESSES
No online backup hosting
No iOS protection
Rather dated GUI
Have you heard of BullGuard antivirus? Chances are you haven't, not with so many companies reaching out to users with their free versions, leaving little room in the average user's mind to thoughts of actually buying an antivirus subscription. But the company is worthy of your attention, and I'll let you know why exactly in this BullGuard Antivirus review. 
I'll cover the following:
Company History

Features

Plans and Pricing

Setup, Ease of Use and Privacy

Security and Performance

Customer Support

Competitors

User Reviews Online

Conclusion
What is BullGuard?
BullGuard is a London-based cyber-security company founded in Copenhagen in 2001. Its mission is to get to the core of ever-evolving cybercrime methods and enlighten its customers with the countermeasures they can take to maintain a safe online presence.
Next to antivirus, VPN and identity protection apps for mobile and computer, BullGuard made a pioneering venture into the Internet of Things (IoS) field. Since 2021, the company has been owned by Avira, which is in turn owned by NortonLifeLock.
Before immersing ourselves into the depths of different BullGuard features and plans, let's note what novelties all of them include in the 2021 version.
Dynamic Machine Learning
Systematic, vigilant, and timely inspection, detection, and suspension of all potential threats through continual overseeing of BullGuard's host device's operation, even when it's offline, makes this antivirus a standout among its competitors, as confirmed through many tests performed by independent testing facilities. It also furthers the zero-day threat detection and blocking capabilities of BullGuard.
Multi-layered protection
BullGuard's multi-layered protection scheme ought to cover all the fronts in the fight for the safety of its users' devices:
Signature-based protection –

to have the most usual

threats stopped.

Sentry behavioural engine

– to tackle those more complex and recent threats.

On-Access engine

– to protect those not too keen on running a manual scan.

Cloud detection technology –

suppresses threats in real-time.
Improved Performance
BullGuard claims its 2021 release to be the fastest so far because it has reduced the size of virus-defining files, massively improving the antivirus application's operation.
Improved Game Booster
BullGuard's often glorified feature now comes with an additional anti-cheat functionality and improved broadcasting support, making sure users have an uninterrupted gaming experience on top of an already boosted computer performance that I'll soon cover.
Features
Antivirus
The first of BullGuard's many weapons, Antivirus, is here to provide malware detection and timely protection. It effectively stops worms, trojans, and adware. Moreover, it prevents nasty phishing attacks and reacts to possible ransomware attacks by stopping them from encrypting your files and detecting malware discovered through an ever-evolving database only to disable it right after.
Vulnerability Scanner
The Vulnerability Scanner is here to help you see any weak spots in your computer's defence system.
Those weak spots are usually linked to applications that need updating and pending Windows updates. Drivers without a digital signature or one that doesn't match the company's original one can also raise a red flag in BullGuard's scan.
The Vulnerability Scanner prevents the downloading of any infected files, warns of possibly dangerous Wi-Fi networks you connect to, and informs you of security updates you've somehow skipped (Windows updates, Autorun settings).
You get to choose from three scan options – quick, the detailed full one, or the one looking for just the vulnerabilities. Scheduled scans are also an option, and so are manual scans of files, folders, and USB devices you want to check for unwanted content.
Game Booster
The idea behind Game Booster, a feature that won the favours of many gamers, is simple. When a game is started in full-screen, BullGuard redistributes processor cores to commit at least two to run the game, and the remaining cores take care of background processes. 
That actually improves computers' performance with four-or-more-core processors and has cast BullGuard ahead of top antivirus services like Kaspersky, Norton, and McAfee in gaming-focused antivirus tests.
Potential customers will be glad to know that the performance-enhancing feature is covered by all BullGuard price schemes that we'll touch on later and includes broadcasting support with an anti-cheat engine.
Firewall
Omitted for a long time, a built-in firewall is now also part of BullGuards line of defence, and it shouldn't surprise you if it outperforms the native Windows virus detection system.
You won't even have to think about it – BullGuard's Firewall will be running silently in the background, modest in its power consumption, looking out for various possible threats and springing into action upon detecting any.
Next to the user-friendly opening interface, it provides tune-up options for those more in the know. For example, you can permit only specific programs to access the Internet, see if you'd like to log all of your network's traffic, show the IP addresses of devices local and remote, customise the sort of notifications you receive, and more.
When compared to the one Norton provides, BullGuard's firewall is perhaps simplistic. However, this service still has so much to offer – monitoring all of your PC's ports, surveilling the computer mid-downloads, and checking if you've got the most recent updates.
Cloud Integrated Backup
Though this data backup tool is included in its Internet Security and Premium Protection plans, no official BullGuard online storage is here to back up your important files, unlike with, say, Norton. Instead, you'll need an existing subscription to some of the major file-hosting services like DropBox, OneDrive, Google Drive, or just your faithful old external hard drive.
There are many ways one can go about backing up his precious digital belongings with BullGuard. Usually, you'll tell the antivirus software to do it for you as often as once every day, week or month – your choice and your responsibility. 
Next to scheduling multiple backups, the feature allows for compression and encryption of the backed-up files and lets you specify if the old files get overwritten or not, in case you choose local storage. You'll give the directions by going through the What, When, Where, and How tabs within BullGuard's Backup.
PC Tune-Up
A feature available through BullGuard's antivirus packages number two and three, PC Tune-Up, is there to expedite your system's booting process and regular operation. Namely, it helps you eliminate unnecessary files, fixes unusable shortcuts, wipes cache memory clean, and defragments your hard drive.
Though not exactly a security feature, it's still handy. If you determine its purpose fits your needs, you can turn it on manually.
There are four different actions that PC Tune-Up provides: Optimise, Cleanup helper, Boot manager, and Duplicate files.
Parental Control
What content kids can access from their computers and mobiles in this day and age preoccupies many parents, and the Parental Control feature is what BullGuard devised to ease their mind, at least to some degree.
Though there are more, I'll explain only the four most users have found to be of good use.
Filters

– This allows you to

block URLs

you deem unfitting to your kid's age but also allowlist those that have been erroneously flagged as inappropriate by BullGuard.

Access

– Through this subfeature of Parental Control, a

child's activity

, either on the entire PC or on specific apps, can be

narrowed

to certain times of the day, or a total of allowed time can be set. There are no minutes, just whole hours, to express the time limitation. You can make the specifications for days of the week, as well.

Applications

– Your kids will especially hate this one. It is intended to

lock apps

you don't want them to access by setting a

password

.

Privacy

–

Prevents

children from

sharing sensitive information

, like addresses, phone and credit card numbers, etc.
Though the functionality it provides lags behind those most popular antivirus services like Norton, Bitdefender, and Kaspersky, Parental Control gives BullGuard's customers a way of monitoring and moderating their children's mobile activity.
Secure Browser
Not to be confused with the Safe Browsing feature included in all BullGuard plans, Secure Browser has the primary purpose of protecting your financial transactions. 
When making any online payments through it, your sensitive data is protected from malware and anyone possibly snooping around. It also filters fakes of popular sites by checking their domains and credentials, utilising the aforementioned Safe Browsing along with other tools.
Though it does provide the benefit of layered protection, Secure Browser is no Google Chrome. It is minimalistic, loads pages more slowly, allows no add-ons and is thus suitable only for those specific online actions. 
Identity Protection
Powered by the credit report giant Experian, Identity Protection is a unique feature that serves the purpose of identity theft prevention. It does that by scanning various financial databases for reported breaches and other information, conducting thorough dark web monitoring as well.
In case sensitive data – emails, phone numbers, credit card and passport numbers – you fed BullGuard with is found online, it will warn you by email and advise on which steps to take further.
Though this protection is available in only about a dozen mainly western countries, BullGuard is ahead of antivirus programs like Norton and McAfee, which provide similar services only to their US customers. With a feature like this, I must say, BullGuard could use a native password manager instead of recommending third-party ones on their site. 
Home Network Scanner
The main idea behind the Home Network Scanner is to make sure no unwanted devices are part of your electronic microcosmos, messing with its harmony. So it will scan your network for all devices connected and list them out together with details such as their name, type, IP and MAC (media access control) address, and port number.
This network diagnostics tool will also update you whenever a new device is added, scan it automatically and inform you of possible vulnerabilities such as open ports. As BullGuard ventured into IoT by acquiring the pioneering Dojo labs in 2016, the home devices list might include a device or two you didn't expect, say a smart fridge.
BullGuard VPN
Whatever the level of protection you've paid BullGuard to provide you with, it will not include BullGuard VPN. Not even a VPN with a data cap is there. To get the feel of their virtual private network, you'll have to choose a VPN plan and use the automatic 7-day trial or rely on the fact that they offer a 30-day money-back guarantee. 
Although BullGuard borrows NordVPN's technology for it, its VPN solution just doesn't seem to cut it, not with so many other affordable VPN services out there.
BullGuard Mobile Security
Let's not forget that there's BullGuard free antivirus software for Android devices – Mobile Security and Antivirus is on Google Play Store, has a 3.7 grade, and was downloaded more than half a million times.
Again, BullGuard ostracises prospective iOS-using customers, as the freely available Mobile Security suite supports only Android devices. The Mobile Security app's role is to block all malicious files that give way to data collecting, add-bombing, and tracking. 
Plans and Pricing
With BullGuard, free PC protection is not an option. The company offers three antivirus packages: Antivirus, Internet Security, and Premium Protection. Naturally, they differ in price and available features.
Antivirus (one device only):
One year – £24.99

Two years – £39.99

Three years – £49.99
Internet Security
| | | | |
| --- | --- | --- | --- |
| Devices \ Plan length | One year | Two years | Three years |
| 3 | £49.99 | £79.99 | £99.99 |
| 5 | £69.99 | £111.99 | £139.99 |
| 10 | £117.99 | £187.99 | £234.99 |
Premium Protection
| | | | |
| --- | --- | --- | --- |
| Devices \ Plan length | One year | Two years | Three years |
| 10 | £69.99 | £111.99 | £139.99 |
| 15 | £97.99 | £156.99 | £199.99 |
Mobile Security Premium 
| | | |
| --- | --- | --- |
| Devices \ Plan length | One year | Two years |
| 3 | £16.99 | £27.99 |
| 5 | £20.99 | £32.99 |
As for trial periods, there's always one to expect with BullGuard's different subscriptions. Thirty days seem to be the standard – you get that much time to familiarise yourself with the upper two tiers, see if they fit you. With the Antivirus plan, the trial is still there, only for half as long – 15 days. 
To make a trial account, you don't even have to share your credit card details. However, do remember that there is a limitation – you can only have one trial per product per year. Also worth considering is that prices are geographically influenced – to get the best deal, you could try using one from our list of best VPN services.
BullGuard Antivirus
BullGuard's entry plan, Antivirus, offers protection for only one Windows device. The features included are:
Antivirus

Antiphishing

Anti-Malware

Anti-Ransomware

Dynamic Machine Learning

Behavioural Engine

Vulnerability Scanner

Game Booster
It seems like a fair number of features one gets for an entry-level subscription. The first four cover many concerns on an average user's mind, and the dynamic machine learning and behavioural enhancements provide unique extra value. 
With the Vulnerability Scanner checking for the most recent updates of your software, users looking for a basic and sturdy malware removal service will likely be satisfied with this subscription tier.
The addition of their top-quality Game Booster might seal the deal for those looking for improved antivirus functionality when gaming, but do remember – four core processors are a minimum for taking advantage of it.
Of all the features, only BullGuard's anti-phishing protection seems not to enjoy such a good reputation, even with the 2021 update. The 15-day money-back guarantee period is there for you to see if it serves you right.
BullGuard Internet Security
Unlike Antivirus, Internet Security is a multiple-device package. That still doesn't mean you'll have your iOS devices covered, no. Internet Security was designed to protect Windows devices, primarily. Of all the possible features, there is a Mac antivirus, only.
Android devices are a little better off – Antivirus, Antitheft, Parental Control, Cloud Integrated Backup, and the Mobile Security Manager are included. Your options are for plans covering three, five, and ten devices.
The features that Internet Security has on top of the Antivirus package are:
Secure Browser

Firewall

Parental Control

Cloud Integrated Backup

PC Tune-Up
BullGuard Premium Protection
The Premium Protection plan inherits all Internet Security features and adds two on top – Home Network Scanner and Identity Protection. These features, as already explained, offer additional protection to their users. 
If you're looking for a virus protection tool on a more extended basis, Premium Protection is the one package you're looking for. Not only are the two distinct features it provides practical, for some reason, but both the ten and 15-device three-year Premium Protection plans are also a lot cheaper than less feature-rich Internet Security. Odd reasoning on BullGuad's part provides their customers with a bargain.
Setup, Ease of Use and Privacy
As for installing BullGuard's packages and their performance, you should expect calm waters. Downloading the appropriate installer comes fast, and the installation process takes no significant mental or temporal resources. 
Do expect the software package to occupy around 1 GB on your hard drive and a variety of new background processes starting upon system boot. However, computer performance shouldn't be degraded, as a virus detection test or two have shown BullGuard to rank very well in terms of system impact, up there with the best antivirus software the UK market has to offer.
As of 2021, BullGuard is owned by Avira, and NortonLifeLock acquired Avira in December of 2020. So that means three distinct antivirus companies are now part of one giant holding company. 
I mention this because BullGuard leaves the possibility of sharing client data within their group – meaning the other two antivirus companies may analyse BullGuard customers' behaviour. The purpose of the potential data sharing – the advancement of services provided, more likely than anything sinister. It's business, after all.
Should you ever resort to uninstalling BullGuard, it's pretty simple to do in Windows. It comes down to the good old "Add or Remove programs" feature within System settings. Just type "add" in the search bar, and it'll probably be the only thing to appear. Next, search the list of programs for BullGuard, click uninstall, and there you have it.
Security and Performance
The quality of BullGuard's protection has been verified multiple times. Independent tests carried out by AV-test.org in February and AV-Comparatives.org in March of 2021 gave BullGuard a near-perfect protection score. The same can be said of the results BullGuard got when its ability to distinguish actual threats from false positives was put to the test. 
Though there are mentions of BullGuard's design being sub-par, with the app's interface having not been rejuvenated in almost a decade and an option to block ancient apps within Parental Control, its performance was never questioned. At its worst, BullGuard's recorded system slowdown was deemed average.
Another thing antivirus software must be able to fight is malware attacks aimed at disabling it. The latest edition of BullGuard's Antivirus seems to have passed every AV test explicitly customised for this purpose, giving in to none of the rogue methods employed.
Customer Support
Live chat is always a welcome addition to a company's support section. With BullGuard, you can count on their live agents getting back to you in minutes, 24/7. 
Finding the live chat feature isn't too hard. First, you want to get to the bottom of BullGuard's website. Then, under Support, choose the Help Centre and look for the contact option. Better yet, look for the open envelope symbol, and you'll find it even more quickly.
If you do, somehow, have trouble getting in touch with BullGuard's support over its official site, they are also very active on their Facebook and Twitter profiles, sometimes faster than via live chat even. 
Next to the two live help contact points, BullGuard's Support page has a blog you can search through, looking for topics of interest, as well as a forum with threads that touch on interesting and relatable subjects. Forum questions are regularly answered by qualified BullGuard personnel.
Competitors
BullGuard vs Bitdefender
What sheds a bad light on BullGuard is the complete lack of iOS coverage. Not a good start in the race against Bitdefender, one of the best virus protection providers today. In the game for as long as BullGuard, the Romanian company reached its status thanks to the highly sophisticated protection it offers. Moreover, it is light on the system, and next to adware prevention, it includes a VPN in all its subscriptions.
BullGuard vs Norton
If you were to compare antivirus software guided only by Trustpilot reviews and affordability, you'd say BullGuard beats Norton. Still, Norton includes a VPN in its antivirus deals and actually provides the necessary technology for BullGuard to realise its own virtual private network. On the other hand, BullGuard doesn't offer anything similar to Norton's SafeCam feature. Let's also remember that Norton provides cloud storage for data backup, something BullGuard fails to do.
BullGuard vs McAfee
McAfee is more popular than BullGuard. Why is that? The California-based cyber-security company devotes lots of attention to dedicated iOS antivirus software – an area where BullGuard didn't bother competing at all. McAfee also has more independent test results confirming its service quality. Though pricier, it includes more features, providing more value than its British counterpart.
BullGuard vs Kaspersky
Unlike BullGuard, Kaspersky is available to Linux users. It can also scan emails for viruses. Is this worth the price difference? Some would argue it is – Kaspersky has a greater portion of positive user reviews. Again, if you need a VPN, Kaspersky might serve you better since one is included in its antivirus packages, though not the full version.
User Reviews
BullGuard has a 3.4/5 grade on Trustpilot, with 74% of reviewers saying the service BullGuard provides is excellent and 13% deeming it below average. Compared to many mainstream antivirus services, this score is relatively good.
The comments are pretty standard; people annoyed about funds drawn from their account after they forgot to cancel a subscription for a service they wanted to test, customer support experience (some bad, some good), and similar.
Its Mobile Security and Antivirus Android app has 3.8 out of five stars based on over 6,000 user reviews, with the reviews quite polarised – most of them five stars, followed by the lowest, one-star ones.
An encouraging thing to see is that BullGuard customer service operatives are timely and professional in their responses to all feedback, positive and complaintive alike, always reaching out to those who feel under-served by the first line of customer support. Even on Google Play Store, BullGuard customer service is on-guard, responding to customer complaints with proactive suggestions promptly.
Wrap Up
So, what are the take-aways of this BullGuard antivirus review? First, the Game Booster's capability to actually enhance a device's operation mid-game is extraordinary and makes BullGuard the best paid antivirus for gaming, in my opinion. 
Mac protection provided is very limited; iOS protection is non-existent. 
The entry-level Antivirus plan covers only Windows devices, and its only free product – Mobile Security is downloadable only from Google Play Store.
All in all, it seems that BullGuard's antivirus software is aimed at PC and Android users, as that's the area where it indeed shines. If opting for a subscription, seriously consider getting its longest, highest-order protection level as it is the most comprehensive and most affordable one.
FAQ
Is BullGuard a good antivirus software?
BullGuard might not have the best looking GUI, and its online backup tool needs another hosting service to work, but it's still excellent. It provides reliable malware protection with solid capability for detecting and removing viruses.
Is BullGuard better than McAfee?
Taking online user reviews into account only, BullGuard is a lot better than McAfee. Namely, BullGuard's score is almost three times better just on Trustpilot. On the other hand, more in-depth reviews favour McAfee for better affordability, more features, and a higher value-for-money ratio.
Is BullGuard good for Mac?
Perhaps, but certainly not as good as it is for Windows. With macOS protection available starting from its second subscription tier, Internet Security, and providing only an antivirus feature, the shortest way to put it is – look for another antivirus for your Mac.
Does BullGuard Premium Protection include VPN?
None of BullGuard's security subscriptions includes a VPN. Instead, the VPN is a separate offering and can be tested through a seven-day trial period you get by simply downloading the software and installing it.