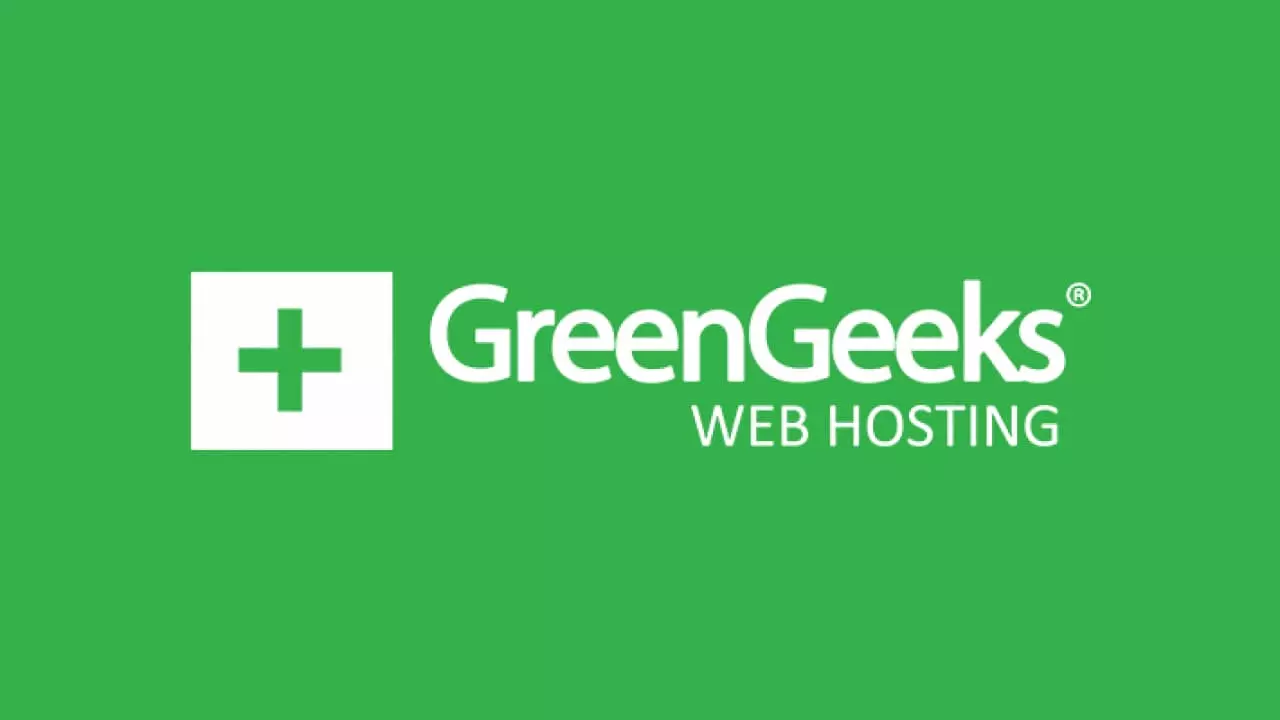 CPU: Yes
RAM: Yes
RAID LEVEL 1 STORAGE: Yes
NETWORK BANDWIDTH : Unlimited
FREE DOMAINS: Yes
DEDICATED IPS: Yes
CPANEL & WHM WITH ROOT: Yes
SHARED HOSTING: Yes
VPS HOSTING: Yes
DEDICATED HOSTING : Yes
GreenGeeks Review
GreenGeeks provides environment-friendly web hosting solutions with high flexibility. Check out our GreenGeeks Review to learn more about this company's pros and cons, performance, customer support, and features.
Last Updated: December 24, 2021
Advertiser disclosure
This page may contain links to our partners' products and services, which allows us to keep our website sustainable. This means that cybercrew.uk may receive a compensation when you sign up and / or purchase a product or a service using our links. However, all opinions expressed in this article are solely ours, and this content is in no way provided or influenced by any of our partners.
CPU: Yes
RAM: Yes
RAID LEVEL 1 STORAGE: Yes
NETWORK BANDWIDTH : Unlimited
FREE DOMAINS: Yes
DEDICATED IPS: Yes
CPANEL & WHM WITH ROOT: Yes
SHARED HOSTING: Yes
VPS HOSTING: Yes
DEDICATED HOSTING : Yes
Environment-friendly web hosting
STRENGTHS
Scalable hosting solutions
User-friendly
Great tech support
Uptime of 99.9%
Free daily backups
WEAKNESSES
No Windows server hosting
Pricey VPS Hosting
A good web hosting service needs to be reliable and fast. Since there are so many options, it can be challenging to find the perfect web hosting service for your needs. The GreenGeeks web hosting platform is ideal for small business owners who need cost-effectiveness along with good performance. 
Web hosting consumes a lot of energy and is a high carbon generating activity. GreenGeeks hosting is most notable for its environment-friendly and green credentials. GreenGeeks seeks to lessen the environmental stress of its activity by purchasing green energy credits, which offset its carbon impact. 
In this GreenGeeks Review, I will be discussing this hosting service in detail. I will cover the pros and cons of using GreenGeeks, how its performance matches up, how it compares with its competitors, what users are saying about it, and more. 
What is GreenGeeks?
GreenGeeks Main Features
GreenGeeks Services and Hosting
Speed and Performance
GreenGeeks Pricing and Plans
Privacy and Registration Process
GreenGeeks Competitors
GreenGeeks Customer Reviews
Wrap Up
FAQs

  
What is GreenGeeks? 
Trey Gardner founded GreenGeeks in 2007 in Los Angeles, California. The company is an eco-friendly hosting provider and currently services over 500,000 websites.  
GreenGeeks purchases wind energy credits to offset its own carbon footprint. The company says that its positive carbon impact is three times bigger than the negative carbon impact caused by the CO2 emissions from its servers.
GreenGeeks has entered into a green partnership with the Environmental Protection Agency of the US in an effort towards sustainable development. According to the EPA, GreenGeeks ranks second amongst all companies regarding its green energy usage. 
Small businesses that are similarly concerned about the environment usually choose GreenGeeks for their web hosting to be assured of 100% carbon neutral web hosting.
GreenGeeks hosting has also received a fair number of awards and accolades for its web hosting services and its energy-efficient hosting. The web hosting industry has overtaken the airline industry as the most significant carbon source in the environment. However, GreenGeeks is a notable exception with its carbon-neutral platform and sole use of wind energy to power its operations. Hence, GreenGeeks is known as one of the best green web hosting services.    
GreenGeeks Main Features 
In this review, I will break down the main features offered by GreenGeeks web hosting. 
cPanel – Like most Linux-based web hosting service providers, GreenGeeks also provides cPanel as the main control panel for its web hosting services. The GreenGeeks cPanel is an intuitive and popular control panel, thanks to its flexibility. 
Along with cPanel, users will also get the Softaculous and Fantastico script installers. That allows users to download and use popular third-party blogging software and content management systems. CMSs supported by them include WordPress, Drupal, and Joomla. 
Add-ons – GreenGeeks provides several value-added features which make its services more attractive to users. It offers unlimited storage space and bandwidth, which gives excellent value and can be a deal-maker for most website owners. 
Further, it offers hosting services for unlimited websites (but this feature is not included in its Lite plan). 
Lastly, GreenGeeks backs up its SSDs daily so that the chances of information loss are minimal. 
Site Builder – Along with its hosting services, GreenGeeks also provides a free website builder. This website builder is easy to use and provides hundreds (if not thousands) of templates that can be used spanning several different categories. 
The free website builder also has mobile-friendly website themes. You can also use its SEO tools to ensure that your website ranks easily on Google.  
Domain-Specific Email Addresses – GreenGeeks offers free email accounts, depending on the user's plan. For example, the shared hosting plan offers 50 free email accounts to users. The Pro and Premium plans provide an unlimited number of email accounts.     
Uptime – GreenGeeks provides a guarantee of 99.9% uptime. Existing users of GreenGeeks have also not found a reason to complain about unexpected downtimes from this web hosting service provider. 
SSD Webspace – The web hosting service provides SSD storage options that can be unlimited depending upon the plan. Its most cost-effective shared hosting plan, called Lite, provides 50 GB of SSD storage. Upgrading to the Premium or Pro plan offers unlimited free storage. 
SSL Certificate – GreenGeeks offers a free SSL certificate along with any web hosting account. This SSL certificate ensures that all information transmitted between a website visitor and web host is encrypted and secure (a must-have for any business website). 
Servers – The GreenGeeks servers are located in multiple places around the world. The company has servers in the US, Canada, and the Netherlands. The choice of servers depends on the plan chosen by the user. For example, its dedicated hosting service provides four different server plans for various requirements. 
GreenGeeks Services and Hosting   
GreenGeeks offers a variety of services and hosting plans. Here's a quick review of each hosting plan. 
Shared Hosting 
Shared hosting is the most affordable service offered by GreenGeeks. Shared hosting means that you will be sharing server space with other websites. Moreover, the Lite shared hosting plan provides 50 GB storage, 50 email accounts, free SSL certification, no-cost CDN, unmetered bandwidth, and one year of free GreenGeeks domain registration.  
Users also have the option of upgrading to their Pro and Premium plans for shared hosting. These shared hosting plans provide the better performance along with unlimited storage capacity. 
WordPress Hosting 
At the same price as its shared hosting plans, GreenGeeks also offers special WordPress hosting services. GreenGeeks WordPress hosting is optimised for those who want to use WordPress to build their websites. Users get single-click WordPress installation along with automatic updates.      
VPS Hosting
GreenGeeks VPS hosting is best for more advanced users who need more control over their web hosting. GreenGeeks offers three different VPS hosting plans intended for different types of users. These plans vary in terms of memory, storage capacity, and the number of cores. 
Dedicated Hosting 
Dedicated hosting means that a user won't be sharing any server space. Instead, you will receive GreenGeeks dedicated servers under such plans. GreenGeeks offers four different plans for dedicated hosting. These plans vary in terms of processor speed, memory, drive space, etc. 
Reseller Hosting 
GreenGeeks allows reseller hosting as well. With a reseller account, you can rent out server space to other websites. Essentially, you can run your own small-scale web hosting business through GreenGeeks.  
Email Hosting 
The number of email accounts available from GreenGeeks depends on the plan you choose. Most plans offer unlimited email account hosting, while the Lite shared hosting plan (The most affordable GreenGeeks plan) provides a limit of 50 email accounts. 
Websites  
Under the Lite shared hosting plan, GreenGeeks offers hosting services for one website. However, if you upgrade to the Pro or Premium shared hosting plan, you can get hosting for an unlimited number of websites.    
Domains
As I mentioned earlier, GreenGeeks provides one free domain registration for a period of one year. However, users will need to pay for their domain after their first year. 
Free Migration Services 
GreenGeeks also offers free website migration services. That means that you can migrate from an existing hosting service to GreenGeeks without incurring an additional migration fee.    
Speed and Performance 
Response Time Test  – The GreenGeeks response time was under one second, regardless of location. The response time was faster for those connecting from North America. However, the difference was slight.  
Speed Test – Using a test site to check the speed of GreenGeeks proved that the hosting service is indeed fast. The test site opened within a second, which is quite good. However, practical results may differ since my test site had no other traffic at all. 
Stress Test – The tool called K6 measures how well a site handles numerous visitors. According to this tool, the site performs well, with up to 30 unique visitors. However, the performance was not good with a higher number of visitors. 
Overall, GreenGeeks does not provide the best speed and performance. However, considering its price point, its services are pretty cost-effective. 
GreenGeeks Plans and Pricing  
In this section, I will discuss the plans and pricing offered by GreenGeeks. GreenGeeks offers three primary web hosting services: Shared Hosting, VPS Hosting, and Reseller Hosting. GreenGeeks' pricing and features are different for each plan. Also, remember that there are GreenGeeks web hosting deals that you can take advantage of from time to time. 
Shared Hosting
Shared hosting covers GreenGeeks cheapest hosting plans. Within Shared Hosting, GreenGeeks offers users the choice between its Lite, Pro, and Premium plans. The Lite plan comes at the cost of $2.49 (£1.81) per month. With this plan, you gain access to hosting for one website, web space equal to 50 GB, and 50 email accounts. 
If you're looking for more, then the Pro plan comes at the cost of $4.95 (£3.59) per month. This plan includes unlimited websites, unlimited webspace, and unlimited email accounts. 
The Premium plan is the most expensive shared hosting plan at $8.95 (£6.50). Apart from offering everything that the Pro plan does, this plan also includes better performance, free dedicated IP, and free object caching. 
VPS Hosting
Three VPS Hosting plans are available: 2 GB, 4 GB, and 8 GB. 
The 2GB plan costs $39.95 (£29) per month billed monthly. This plan offers 2GB RAM, 4 vCPU, and 50 GB SSD disk space. 
The 4GB plan will set you back by $59.95 (£43.52) per month, also billed monthly. This plan provides 4 GB Ram, 4 vCPU, and 75 GB SSD disk space. 
The 8 GB plan is the costliest VPS hosting plan at $109.95 (£79.82) per month. This plan offers 8 GB RAM, 6 vCPU, and 100 GB SSD disk space. 
Reseller Hosting
GreenGeeks Reseller Hosting has three plans that you can choose from. 
RH – 25 is the most basic plan costing $19.95 per month (£14.48). The RH – 25 plan includes 60 GB SSD disk space, 600 GB transfer, and 25 cPanel accounts. 
RH – 50 comes at the cost of $24.95 (£18.11). The RH – 50 plan provides 80 GB SSD disk space, 800 GB transfer, and 50 cPanel accounts. 
RH – 80 is the most expensive reseller hosting plan with a price tag of $34.95 (£25.37). The RH – 80 plan covers 160 GB SSD disk space, 1600 GB transfer, and 80 cPanel accounts. 
Privacy and Registration Process  
I went through the registration process to see how easy it was to get started with GreenGeeks web hosting. I chose to register a Lite shared hosting account with Green Geeks. 
Domain Name

– The first step to registration is providing a domain name for your website or providing a domain name that you've already registered.

Account Registration

– The next step to registration is entering your personal details like name, address, and phone number. 

Package Information

– Once you've provided your name and address, you will be asked to choose your package (whether you want to commit to the service for one month, one year, or three years). 

Server Location

– You have the option of choosing where your server will be located. The default option is Europe.

Add-ons

– You can choose to add the ID Protect privacy add-on at the cost of $9.95 (£7.22) per year. 

Provide Payment Information

– The last step before you finish creating your account is providing your payment information. After this step, the required amount will be debited from your account, and you can start your web hosting journey with GreenGeeks. 
Overall, the entire registration process should not take more than 15 minutes of your time. The process is pretty quick and painless, and GreenGeeks provides all the relevant information to help you along.
I also used its customer support before writing this review. You can reach the GreenGeeks customer support team through a live chat window on its website, or you can simply call its global help-line number. 
I found the customer support executive to be quick, informed, and helpful, as I received a response within five minutes. In addition, its customer support is available 24/7.   
GreenGeeks Competitors 
In this section, I will compare GreenGeeks against other popular hosting companies. The comparison of different hosting services will be based on pricing and features. 
GreenGeeks vs SiteGround 
Pricing – Similar to GreenGeeks, SiteGround also has a variety of plans for users to choose from. SiteGround's cheapest shared hosting plan starts at $3.95 (£2.87) per month, slightly more expensive than the GreenGeeks Lite shared hosting plan at $2.95 (£1.81) per month. Overall, SiteGround is a little heavier on the pocket when compared to GreenGeeks, which is one of the cheapest web hosting providers.  
Features – SiteGround offers almost every feature that GreenGeeks does, including SSD storage, unlimited bandwidth, unlimited websites, and so on. However, there are a couple of features that are available on SiteGround that GreenGeeks does not offer. SiteGround offers an easy staging tool along with git integration. Overall, I believe that SiteGround offers more functionality when compared to GreenGeeks.
GreenGeeks vs Bluehost 
Pricing – Bluehost's services are significantly more affordable than GreenGeeks, especially if you opt for dedicated hosting. Bluehost provides dedicated hosting at the cost of $79.99 per month (£58.07), while GreenGeeks offers similar services at $169 per month (£122.69). 
Features – In terms of overall functionality, GreenGeeks does better than Bluehost. For example, GreenGeeks offers unlimited websites, free site transfers, a site builder, and unlimited email accounts. At the same time, Bluehost provides none of these features. Some of the features provided by Bluehost but not GreenGeeks are varied WordPress plans and introductory discounts.     
GreenGeeks vs HostGator 
Pricing – HostGator is more affordable than GreenGeeks. The most significant difference lies in the VPS Hosting plan. HostGator provides VPS hosting for $19.95 (£14.48), while GreenGeeks offers it for $39.95 (£29), which is more than double the cost. 
Features – GreenGeeks offers every feature that HostGator does and some more. GreenGeeks provides unlimited domain hosting, SSD storage, and free domain registration. 
GreenGeeks Customer Reviews 
GreenGeeks reviews from users are pretty positive. Users particularly like how user-friendly its services are and the price at which its services are available. People also expressed admiration for the Greengeeks support team, which proved to be highly responsive and helpful.
Of course, the biggest attraction for people is the fact that GreenGeeks provides eco-friendly hosting. However, since people want more environmentally conscious hosting, it would be no surprise if other web hosting services also adopt this business model. 
Even though GreenGeeks provides excellent tech support and uptime to its users, a complaint was that the speed and performance of the websites hosted on GreenGeeks could be better. In addition, these reviewers experienced certain issues with loading and server response time once websites reach a certain amount of traffic. 
Wrap Up  
GreenGeeks is probably the only carbon-negative web hosting service provider out there. Its environment-friendly stance and excellent customer support have won GreenGeeks many users. GreenGeeks also provides its services at a reasonable price point and has various packages and plans for you to choose from. 
I hope that you have found this GreenGeeks review helpful. CyberCrew has also reviewed other web hosting service providers, so feel free to check them out.
FAQ
Where is GreenGeeks based?
GreenGeeks has data centres in multiple locations. Its servers are located in Chicago, Phoenix, Toronto, Montreal, and Amsterdam. Each of its servers has SSD-based Raid-10 arrays.
How is GreenGeeks environmentally friendly?
GreenGeeks only uses power generated from windmills that do not have a carbon footprint. Further, it also buys green energy credits worth three times its total power consumption. Hence, you could say that GreenGeeks is 300% environmentally friendly. That is particularly important nowadays when data centres are one of the biggest polluters in the world.   
When was GreenGeeks founded?
GreenGeeks started its operations in 2007 and has become a popular service since then. It has also won multiple awards for its services.