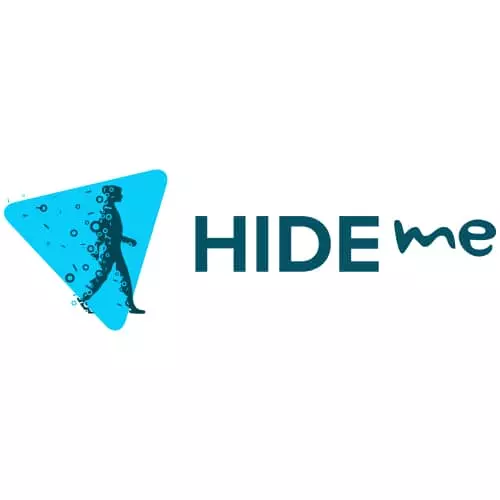 VPN Protocols: WireGuard, OpenVPN, SoftEther, IKEv2, SSTP
Streaming: BBC iPlayer, Amazon Prime, Hulu, Disney+, HBO Now, and more
Connections: 10 simultaneous connections
Torrenting: All servers are torrent-friendly
RAM-disk mode: /
OS/Platforms: Windows, macOS, Android, iOS, Routers, Chrome, Firefox, Edge, BlackBerry, Android TV, Amazon Fire OS and Linux
Hide.me VPN Review
Cybersecurity is a topic every internet user should think about nowadays. If you want your online presence to be protected with an on-another-level VPN service provider, check out this Hide.me VPN Review and help yourself make a decision!
Last Updated: May 5, 2022
Advertiser disclosure
This page may contain links to our partners' products and services, which allows us to keep our website sustainable. This means that cybercrew.uk may receive a compensation when you sign up and / or purchase a product or a service using our links. However, all opinions expressed in this article are solely ours, and this content is in no way provided or influenced by any of our partners.
VPN Protocols: WireGuard, OpenVPN, SoftEther, IKEv2, SSTP
Streaming: BBC iPlayer, Amazon Prime, Hulu, Disney+, HBO Now, and more
Connections: 10 simultaneous connections
Torrenting: All servers are torrent-friendly
RAM-disk mode: /
OS/Platforms: Windows, macOS, Android, iOS, Routers, Chrome, Firefox, Edge, BlackBerry, Android TV, Amazon Fire OS and Linux
works on:
Android
Windows
Mac OS
Apple
Linux
Chrome
Firefox
Router
Fire TV
Android TV
Simple but strong security
STRENGTHS
Headquartered in Malaysia under privacy-friendly jurisdiction
Free plan which can be renewed every month
Unblocks Netflix
Good Speeds
User-friendly interface
WEAKNESSES
Could improve its server coverage
High Monthly Price
Doesn't bypass China's firewall
The need for online privacy and security increases proportionally with the daily internet advancement and data collecting. Therefore, anyone concerned about leaving traces online should consider implementing a virtual private network in their daily surfing habits.
Hide.me VPN is a virtual private network (VPN) service provider that promises strong security and privacy for its customers and offers a free version for those who don't want to commit without first checking their services. If not quite sure, proceed to read this Hide.me VPN Review and see why you should take this VPN provider into consideration.
What is Hide.me VPN?

Services and Features offered by Hide.me VPN

Hide.me VPN Prices and Plans

Speed and Performance

Privacy and Registration Process

Hide.me VPN Competitors

Hide.me VPN Review Online

Wrap Up

FAQ
What is Hide.me VPN?
Hide.me VPN was founded and launched in 2012 with the vision of being a VPN service that will stand out from what is offered on the market. The company is headquartered in the privacy-friendly country Malaysia, which gives a sense of a trustworthy VPN provider from the start.
Moreover, as of February 2020, Hide.me VPN has partnered with i2Coalition and is now a part of the VTI (VPN Trust initiative). The VTI is a consortium of VPN providers that addresses common VPN concerns and makes sure to improve the safety of VPN users and also the VPN providers' privacy standards.
Today, Hide.me VPN can brag with its millions of users who can enjoy the internet worry-free.
Services and Features offered by Hide.me VPN
Hide.me VPN stands out from its competitors with various robust features that provide strong security and privacy.  Aside from staying protected, customers can use the feature-rich Hide.me VPN for streaming, torrenting, and bypassing online censorship.
10 Simultaneous Connections
Unlike most VPN providers on the market, Hide.me VPN offers a good number of simultaneous connections. You can connect up to 10 devices at once with one subscription, which is more than enough for most users. Moreover, the VPN provider supports all kinds of platforms, so you can keep all of your smart devices safe. Of course, some VPN providers offer an unlimited number of simultaneous connections but, the option to set up routers with the Hide.me VPN gives the average user a beyond-sufficient number of connections.
Netflix 
Hide.me VPN is a pretty good VPN for streaming. Perhaps the crucial question VPN users are worried about is if a VPN provider unblocks Netflix. Yes, with the Hide.me VPN service, you will be able to stream multiple Netflix libraries, including the US library. Moreover, you will be able to watch your favourite show securely and without any interruption. 
Furthermore, Hide.me VPN also unblocks BBC iPlayer, Amazon Prime, Hulu, Disney+, HBO Now, and more.
Kill Switch (IP leak protection)
Like every VPN provider should, Hide.me VPN protects its users from IP leaks with the kill switch feature. Supposing your VPN connection drops for any reason, the kill switch will entirely disconnect your internet connection until the VPN connection is back. The kill switch feature is available across all Hide.me VPN apps.
Split Tunnelling
Split Tunneling lets you decide which apps you would like to go through the VPN tunnel and which through your ISP. Dividing the apps that use VPN has its perks, like taking up less internet bandwidth on most internet activities and keeping lower ping times while gaming. Contrarily, the apps that manage browsing, downloads, and file-sharing, should use VPN protection.
Hide.me VPN offers split tunnelling and inverse split tunnelling. With split tunnelling, you can choose which apps won't use the VPN, whereas, with inverse split tunnelling, you can select specific apps that will go through the VPN tunnel. These features are available on Windows, Android, and macOS apps.
Stealth Guard
Stealth Guard is Hide.me VPN's unique feature, a combination of the kill switch and split tunnelling features. If you add an app to the Stealth Guard feature, you won't be able to use the app unless you are connected to the VPN. You will never get caught off guard while being protected with Stealth Guard.
The sad news is that this feature is available only on Hide.me VPN's Windows and macOS apps. 
Uncensored DNS
Once you type in a URL in the address bar, you send a request to your ISP's DNS (Domain Name System) server, and the URL gets translated to an IP address. These DNS servers are not encrypted, and the traffic is monitored and recorded. Hide.me VPN has its DNS on every server, so your DNS requests will be encrypted as well. 
IPv6 Support
With IPv4 (Internet Protocol version 4), about 4.29 billion IP addresses are assigned to devices connecting to the internet. However, all of them have already been appointed, leading to the creation of IPv6, which has even more numerical addresses. It is noteworthy that a complete transition to IPv6 will take a lot of time and resources since all ISPs, operating systems, and devices will need to support both protocols simultaneously. 
With Hide.me VPN, even if you visit an IPv6 website, you won't be vulnerable to IP leaks since now they have IPv6 support on all servers, making it safe to connect to IPv4 and IPv6 protocols. Your internet traffic will be encrypted and untraceable, which is not the case with most VPN providers regarding this matter. Moreover, as there is less congestion on IPv6 infrastructure, you might even experience faster speeds!
Multihop
One of Hide.me VPN's newly developed feature is Multihop Double VPN. Multihop lets you choose your entry and exit server, not being limited to a predefined set of routes. With this feature, you can connect to a local VPN server and then acquire access to remote servers, which will only see the inbound connection from the first server and won't know anything about you. That way, Hide.me VPN's users will avoid censorship and surveillance since the provider will securely tunnel the connection through multiple VPN server locations.
Hide Me VPN Protocols
WireGuard
WireGuard is the most advanced protocol nowadays. It is the fastest and most secure protocol, which reasonably gives it the title for the most popular VPN protocol in the industry. Hide.me VPN supports WireGuard across all of its servers and apps.
OpenVPN
OpenVPN is also one of the most secure VPN protocols. It is reliable on different connections, including WLAN, wired, and mobile, supporting AES-256 encryption. Hide.me VPN supports OpenVPN for Windows, Android, macOS, iOS, and Linux, and the company recommends it the most to desktop users.
SoftEther
SoftEther is a blend of the strengths of IPsec and OpenVPN. It is the most beneficial for penetrating firewalls in restrictive regimes and is one of the most powerful VPN protocols. SoftEther works by tunnelling the VPN traffic over HTTPS (similar to SSTP) or UDP (IPsec alike). However, it is worth mentioning that since its primary use is bypassing firewalls, it is not the most fierce encryption option. 
IKEv2
IKEv2 is a widely-used protocol that uses the most advanced technologies. It is short-term loss-proof to network connectivity and is very easy to set up. IKEv2 is also a great alternative for your portable devices since it smoothly switches between wifi and mobile networks without breaking the connection.
SSTP
The Secure Socket Tunneling Protocol (SSTP) is made by Microsoft and is exclusive to Windows. SSTP is good at resolving connectivity or speed issues, and it is based on a blend of two technologies, SSL and TCP. SSTP can also be used for bypassing firewalls and ISP restraints since an SSTP session is, in fact, an HTTPS session.
Servers and Server Locations
Hide.me VPN offers 2000+ servers in 75 locations across over 47 countries. The servers are mainly located in North America and Europe, meaning better coverage throughout Asia, Africa, and South America could be used. However, Hide.me VPN's server number is still decent.
Moreover, the company states that they have carefully selected their VPN server locations, ensuring that each connection fulfills the highest security and performance standards. On top of that, this VPN provider allows P2P traffic on 99% of its locations.
Available platforms
Hide.me VPN offers apps for all popular platforms, including Windows, Android, macOS, iOS, Linux, Amazon Fire TV,  Android TV, and multiple Routers. It also offers browser extensions for Chrome, Edge, and Firefox.
Interestingly enough, Hide.me VPN can also be set up on a BlackBerry phone. You can find simple video tutorials and detailed guides on setting up the VPN on Hide.me VPN's website. 
Hide.me VPN Prices and Plans
Hide.me VPN offers four subscription plans, one of which is the free plan. To access the best features, you can choose from three premium plans, including 1-month, 12-months, and 24-months plans. The best value plan, as expected, is the two years plan, with the price going down to £2.59 a month. Moreover, with the yearly subscription, users get 2 TB of Encrypted Cloud storage Included. 
| | | | |
| --- | --- | --- | --- |
| | 1 Month | 12 Months | 24 Months |
| Monthly Price | £7.99 | £4.99 | £2.59 |
| Total Price | £7.99 | £59.99 | £69.99 |
The free plan understandably has fewer features and several restrictions concerning bandwidth and available server locations. Users can opt for the free plan across all devices and platforms. Free plan users can connect one device to the VPN and access five server locations and 10 GB per month. However, once you've reached the 10 GB limit, you will still be able to use the VPN service but with only one server location. The best part is that you can renew your free plan every month!
The free plan doesn't support WireGuard, but users can still enjoy no logs, no ads, kill switch, and split tunnelling. All things considered, Hide.me VPN freemium still offers good protection and decent features.
Hide.me VPN offers a variety of payment methods, including:
Most of the popular credit cards (Visa, Mastercard, Amex, Diners Club)

PayPal 

SEPA 

SOFORT

Bank Transfer

Cryptocurrencies (Bitcoin, Ethereum, Ethereum Classic, Litecoin, Monero, Horizen, Dash, Ripple, Zcash, Dogecoin, Neo, Peercoin, PIVX, Verge, Tron, BitTorrent)
If you are less than satisfied with Hide.me VPN's services, you can issue a full refund within 30 days of purchasing a subscription.
Speed and Performance
If you visit Hide.me VPN's website, you will be welcomed by a big heading on the homepage saying "The Fastest VPN around". That is a pretty bold thing to say but does Hide.me VPN live up to this promise?
Well, Hide.me VPN boasts a high-speed unlimited bandwidth, and on its website, you can find that all of its servers are capable of handling a 1000Mbps connection. However, it's suggested that different reasons affect VPN speed, including server location, server bandwidth/crowding, encryption strength, VPN protocol choice, international bandwidth limitations, router processor, and more. 
The speed will be reasonably slower if you connect to a server that's far from where you are located or if the server is crowded. Similarly,  it will also descend if you choose more robust encryption or a protocol that doesn't prioritize speed over safety. 
Some of the latest speed tests showed up-to-par speeds with an average of 742 Mbps download speed and 699 Mbps upload speed on a UK server while using WireGuard. These results are not as good as NordVPN's (1185 Mbps) but Hide.me VPN still delivers exceptional speeds and is one of the fastest VPN service providers in the industry.
Privacy and Registration Process
Being located in a privacy-friendly country, Hide.me VPN is a safe-to-use VPN provider. Malaysian jurisdictions can not request any data logging by law, so VPN service providers are not required to keep logs of customer data. Hide.me VPN even claims that their entire system is built in a way that makes data recording impossible. Also, on Hide.me VPN's website, you can find a downloadable transparency report that includes all the data requests the company has received from 2013-to 2020.
This VPN provider has also been certified as a zero-logs VPN by the security specialist and founder and CEO of Defense Code Ltd — Leon Juranic.
Moreover, Hide.me VPN offers trusty IP, DNS, and WebRTC leak tests, and a highly secure password generator, ensuring its customers are always protected. Another step to better privacy is their offering of cryptocurrencies as a payment method, making the process anonymous altogether. Also, the free plan registration doesn't request any information except for your email address. Not much more is required when signing up for a premium plan, only an email address, and a payment method.
Having said that, it is worth mentioning the ease with which Hide.me VPN users can register and use the service. Just choose your plan and payment method on the website, and download the app. Simple as that! You can now open the Hide.me VPN app and enable the VPN by clicking on the hard-to-miss button in the middle of the app window. 
Once that's done, you can enjoy the very simple-to-use app interface while setting your feature preferences. You will easily find the server location list on the bottom right corner of the window, where you can see ping times next to each server location. Then, on the top right corner, you can reach the app's settings, where you can set up your preferences regarding split tunnelling, Stealth Guard, kill switch, and protocols.
Suppose you would still like to set up Hide.me VPN manually, you can find detailed easy to follow guides for each operating system and device, or you can ask for help from Hide.me VPN's customer support team. You can reach customer support through 24/7 live chat, which is available for both freemium and premium users.
If you prefer, you can go through the searchable knowledge base on the website, where you can find the solution for almost anything you might be concerned about. Another great feature of the app is that you can raise a ticket directly from there and send it to the customer support team. To top that, the 24/7 live chat and ticket system are available in English and German.

Hide.me VPN Competitors
Hide.me VPN vs ExpressVPN
It is not easy to compare two excellent VPN service providers, especially when both offer great features. ExpressVPN is headquartered in the British Virgin Islands, whereas, Hide.me VPN in Malaysia. Both countries have privacy-friendly jurisdictions and can boast with their zero-logging policies and great privacy. 
ExpressVPN undoubtedly has better server coverage with 3000 servers across 160 locations, contrasting Hide.me VPN's 1900 servers in over 75 areas. The two VPNs offer a great choice of robust protocols and are amongst the fastest VPNs on the market. 
ExpressVPN's best value plan is the 15-months plan which comes down to £4.94 monthly, whereas Hide.me VPN's minimal price is £4.99 a month with the yearly subscription. Both VPNs offer a 30-day money-back guarantee.
Hide.me VPN leads in the simultaneous connections category offering up to 10 devices, whereas with ExpresVPN, you can connect only five devices at once.
Hide.me VPN vs NordVPN
NordVPN is one of the fastest VPNs around, with excellent security and attractive features. Hide.me VPN is also one of the most secure VPNs with more than decent speeds, but it is not as fast as NordVPN. 
NordVPN is also better in server coverage, with an astounding 5493 servers across 59 countries. Both VPNs are located in privacy-friendly countries. NordVPN is based in Panama, Hide.me VPN in Malaysia. Furthermore, the two VPNs have reliable no-logging policies and put their customer's privacy and security first.
Both NordVPN and Hide.me VPN have the same subscription plans, but NordVPN has slightly lower prices. Both VPN providers offer a 30-day money-back guarantee but Hide.me VPN also has a competent freemium plan. While both companies support the same platforms, Hide.me VPN has a higher number of simultaneous connections. With NordVPN, you can only connect six devices with one subscription plan, whereas with Hide.me VPN, up to ten. 
Hide.me VPN vs ProtonVPN
ProtonVPN is a VPN service provider headquartered in Switzerland, which is like Hide.me VPN's Malaysia, known for its privacy-friendly jurisdiction. Both VPNs offer strong privacy with their protocols and zero-logging policies, even though Hide.me VPN has a more diverse choice of robust protocols. Hide.me VPN also has better server coverage when compared to ProtonVPN's 1245 servers in 55 countries. 
ProtonVPN offers lower prices for some subscriptions but has some feature restrictions on the cheaper plans. The company has a basic yearly plan which only costs €4/month (roughly £3.39/ month), but users can only connect two devices at once and have access to fewer servers. ProtonVPN offers two more yearly subscription plans which support ten simultaneous devices and more features with prices of €8 (roughly £6.78) and €24/month (roughly £20.35). 
Hide.me VPN and ProtonVPN have a freemium subscription that allows only one connection. However, Hide.me VPN offers five server locations, whereas ProtonVPN only has three.
Hide.me VPN Review Online
The best way to see if some service is any good is by checking the customer reviews, which are always honest and objective. At the moment, there are only 173 reviews for Hide.me VPN on Trustpilot, but 90% of the reviewers have rated the VPN provider as excellent and 9% as great! Hide.me VPN's score on Trustpilot is 4.8 out of 5. 
Similarly, Hide.me VPN has pretty good scores on Google Play, with an average of 4.4 stars from 17,731 reviews. On the Apple Store, the score is 4.5 stars out of 5.
Throughout the reviews, it can be noticed that Hide.me VPN's users are very content with the protection and privacy they get and the app's simplicity and ease of use. Many of the reviewers are also satisfied users of the free subscription plan that look forward to upgrading to some of the premium plans.
Wrap Up
If we go through the points covered in this Hide.me VPN Review, it is easy to conclude that there are many things to like about this VPN service provider. There is still some room left for improvement, like the server coverage matter, but all in all, it is reasonably found among the best VPN providers on the market. By offering the most robust security protocols, fast speeds, free-plan, and many more, Hide.me VPN provides its customers with a myriad of top-notch features without leaving them overwhelmed.
FAQ
Is Hide.me VPN good for gaming?
Yes, Hide.me VPN can give you a smooth gaming experience once you connect to the right server with the lowest ping times. Moreover, if a gaming server requires an IP address from a particular country for you to use, Hide.me VPN will help you connect to this server by covering up your actual IP address.
Does Hide.me sell data?
No, all of your data will be safe with Hide.me VPN since the company has a strict zero-logging policy. The VPN provider has even claimed that their system is built in a way that doesn't let it collect and record any data; thus, they have nothing to sell!
Is Hide.me VPN secure?
Yes, indeed! It is actually one of the most secure VPN providers around with its variety of robust protocols and advanced security features. With Hide.me VPN, you can enjoy your internet surfing worry-free.
How much does Hide.me VPN cost?
Hide.me VPN offers three premium plans and a free plan as well. You can enjoy online privacy with prices as low as £4.99 a month with their best value yearly subscription. You can also commit to a 6-months plan for £6.66 a month or a monthly plan for £12.99.
Does Hide.me VPN work with Netflix?
With Hide.me VPN, you will be able to unblock the US library along with multiple other libraries. Hide.me VPN supports advanced security protocols and offers fast speeds making it an excellent VPN service for streaming.