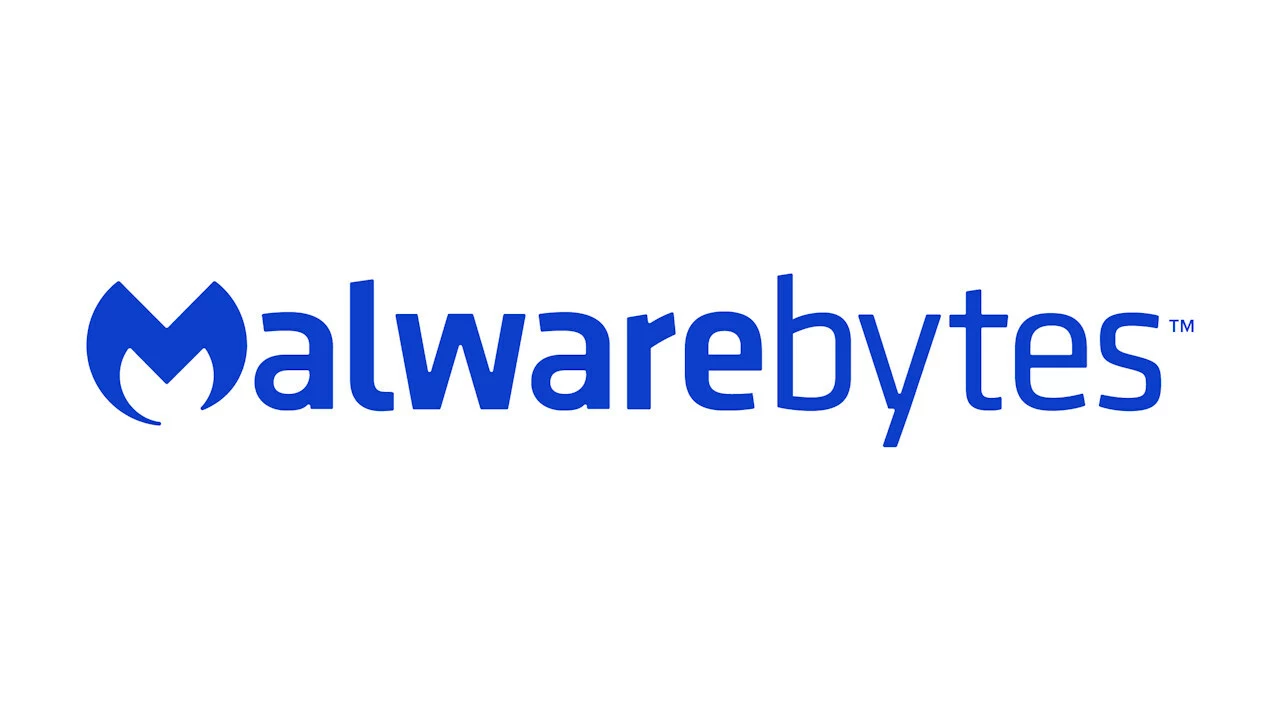 FIREWALL: Yes
VPN: Yes
FREE PLAN: Yes
MALWARE DETECTION RATE: SCANNING SPEED
SCANNING SPEED: 1 minute
SYSTEM IMPACT: Low
BROWSER EXTENSIONS: Yes
PARENTAL CONTROLS: /
MALWARE REMOVAL RATE: 100%
RANSOMWARE PROTECTION: Yes
Malwarebytes Antivirus Review
Looking for a trustworthy and easy-to-use antivirus suite for basic malware protection? Then, Malwarebytes might be the right choice for you. Check out this Malwarebytes Review if you want to know more.
Last Updated: February 6, 2022
Advertiser disclosure
This page may contain links to our partners' products and services, which allows us to keep our website sustainable. This means that cybercrew.uk may receive a compensation when you sign up and / or purchase a product or a service using our links. However, all opinions expressed in this article are solely ours, and this content is in no way provided or influenced by any of our partners.
FIREWALL: Yes
VPN: Yes
FREE PLAN: Yes
MALWARE DETECTION RATE: SCANNING SPEED
SCANNING SPEED: 1 minute
SYSTEM IMPACT: Low
BROWSER EXTENSIONS: Yes
PARENTAL CONTROLS: /
MALWARE REMOVAL RATE: 100%
RANSOMWARE PROTECTION: Yes
works on:
Windows
Mac OS
Android
Ease of use
STRENGTHS
Free plan available
Excellent malware detection and removal rates
User-friendly
Same prices upon renewal
Low system impact
WEAKNESSES
No Password Manager
No integrated firewall
Limited customer support options
Malware and cyber threats are becoming increasingly sophisticated and can now cause much more damage than simple system slowdowns.  Some cyber threats, such as ransomware and phishing attacks, can even extract personal info from an infected device for financial gain. 
As a result, there are a lot of competing antivirus programs on the market aiming to prevent such attacks from taking place. 
In this article, I will take a look at Malwarebytes, an antivirus suite most well known for its free version that offers basic malware protection. But is this antivirus program capable of much else? This Malwarebytes Antivirus Review holds the answers. 
What is Malwarebytes?

Security and Performance

Plans and Pricing

Setup, ease of use and privacy

Customer support

Competitors

Reviews
What is Malwarebytes?
Malwarebytes is an antivirus suite developed by Malwarebytes Corporation and first launched in January 2008. 
Its free version offers basic malware protection, while its paid plans aim to provide comprehensive real-time protection from both established and emerging online threats.
This antivirus suite will also protect your most sensitive data with its no-logs VPN using a 256-bit encryption code. And the best part? It has almost no system impact while running. That means that you can use your device without being spammed with constant notifications and the annoyance of your device lagging during a scan. 
Malwarebytes is also available across all the major platforms: Windows, macOS, Android, iOS, and Chrome OS. 
Security and Performance
What are the features that make Malwarebytes stand out as an antivirus program? 
Well, its strongest suit is definitely its malware detection engine. Over the years, Malwarebytes has gotten impressive scores in tests performed by independent labs. Namely, the latest AV-TEST score shows that Malwarebytes managed to detect 100% of zero-day malware and 99.9% of frequent malware, even better results than the industry average. 
However, one major disadvantage is that it lacks certain features that you can find in other antiviruses. These include parental controls, a password manager, and a built-in firewall. 
Another thing that you may find disappointing is that its free version does not provide any real-time protection. That said, you can rely on it to detect and safely remove malware that has already infected your device.
Virus Scans
Malwarebytes' free antivirus is not as feature-rich as its premium version. Namely, it doesn't provide any real-time or ransomware protection, and you can't rely on it as your first line of defence. Still, it offers decent protection against malware that has already compromised your device. These are the virus scan options. 
Threat Scan

– this scan launches right after you install and open your Malwarebytes product. When I ran this scan, I found that it lasted 10m 42s, and it caused almost no system impact while running. One threat was detected and immediately moved to quarantine. 

Quick Scan –

this is not the most comprehensive scan. It can, however, come in handy when you want a quick report on the state of your device. The quick scan will check your device's memory and startup items, as well as your file system, for any active threats. When I tried the Quick Scan option, I found that It lasted only a minute and found no active threats.

Custom Scan –

this is Malwarebytes' equivalent of a full scan. With the custom scan, you can choose to have every corner of your device checked for malicious objects. The scan time depends on how many files you have on your device and essentially want to check for malware. 
Real-Time Protection
Most antivirus software nowadays is good at removing malware that is already present on your device. However, to successfully detect and stop malware from reaching your system is an entirely different thing. The real-time protection offered by Malwarebytes does precisely that. 
It offers four layers of security for your device:
Web Protection

– blocks all network traffic to and from sites with malicious content, fake phishing sites, and all types of online scams. 

Malware and PUP Protection –

blocks all viruses, PUPs,

malicious files,

trojans, and adware

from reaching and damaging your system.

Ransomware Protection –

stops hackers from encrypting your most valuable data.

Exploit Protection –

stops exploit attacks that take advantage of system vulnerabilities to infect and control devices. 
Keep these four shields enabled at all times to get the most out of the real-time protection feature. 
Browser Guard
The Browser Guard is a tool that is designed to protect you from all types of malware, PUPs, and phishing attacks while online. As the name itself suggests, it comes as a browser extension for Google Chrome, Edge, and Firefox.
The best part? It is entirely free. All you have to do for a safe browsing experience is to keep the protection enabled, as it is by default, and that's it.
It also works as an ad blocker, so you are guaranteed to get a much faster browsing experience, considering there are no ads or other unwanted programs in your way. 
VPN
The Malwarebytes Essential subscription plan is the company's top-tier, all in one offering that includes a virtual private network apart from the features mentioned above. Here are some of its features.
Military-grade 256-bit encryption

400+ servers in 30+ countries

Strict no-logs policy

WireGuard Protocol and fast connection speeds.
As you can see, the Malwarebytes Privacy VPN is a secure VPN that will successfully mask your online activity and location and hide your digital footprint. 
However, it also has its disadvantages. It lacks some more advanced features you may find in standalone VPNs, such as NordVPN or ExpressVPN. For instance, there is no Kill Switch, no torrenting is allowed, and it cannot access most geo-restricted content. 
Plans and Pricing
Malwarebytes offers three antivirus packages for its users:
Malwarebytes Free
Malware removal

Browser Guard extension
The Basic plan, coming with
Malware removal

Browser Guard extension

Real-time protection

Ransomware attack

protection

Phishing protection

Protection of up to five devices
The Essential plan includes all these features, plus a VPN.
You can see the prices of the paid subscription plans in the table below. 
| | | | |
| --- | --- | --- | --- |
| Subscription Plan | Yearly Price | Cost per month | Number of Devices |
| Basic  | £29.99 for one device, £69.99 for five devices | £2.50 for one device, £5.83 for five devices | 1-5 |
| Essential | £79.99  | £6.67 | 5 |
Both these plans offer a 14-day free trial and a 60-day money-back guarantee. 
Another thing to keep in mind – if you choose to auto-renew your subscription, you will get the next renewal at the same price, even if prices have increased. 
Setup
The setup process of Malwarebytes is pretty simple and similar to other antivirus programs. Follow the instructions below to set up Malwarebytes on your PC successfully.
Go to the official

Malwarebytes

page, and download the

setup

file.

Run the setup file, and click

Yes

on the

User Account Control

pop-up asking whether you want to allow the app to make changes to your device.

Choose whether you are installing Malwarebytes on your

Personal Computer

or your

Work Computer.

The

Malwarebytes setup wizard

will launch immediately after that. Click

Install

.

Wait for the installation process to complete. It shouldn't take more than a couple of minutes.

That's it. You have successfully installed Malwarebytes on your PC.
To set up Malwarebytes on a Mac device, follow these steps:
First, download the latest version of

Malwarebytes for Mac

antivirus

from the official Malwarebytes page.

Run the downloaded file to start the setup wizard.

Click

Continue

in the Instal Malwarebytes for Mac pop-up window. 

Read and agree to the

Software License Agreement.

The next pop-up window will prompt you to enter your Mac User Name and Password. Then, click

Install

.

Again, pick whether you want to install Malwarebytes on your

Personal Computer

or your

Work Computer.
If you have chosen to use a paid subscription plan
Open Malwarebytes and click

Activate license

.

Enter the license key you have received in your Order Confirmation email after purchasing a Malwarebytes product.

Click

Activate

.
As you can see, the Malwarebytes setup process is not complicated, and it shouldn't take up much of your time. If you run into any issue, you can always contact customer support for assistance. 
Malwarebytes Mobile App
Malwarebytes Mobile Security is available for Android, iOS, and Chromebook devices. The app is free, but you can make in-app purchases. 
Malwarebytes Security for Android has several features you may find helpful. First, its free version is excellent at detecting and removing Android malware. Not only that, but Malwarebytes Security will perform a privacy audit of all the apps on your smartphone. 
The Privacy Audit feature will scan all of your device's apps with regard to privacy settings. After the scan is complete, you can see a breakdown of how your privacy is affected by each installed app. 
The premium version offers even more advanced features. It will protect you from ransomware and other sophisticated Android malware that can lock you out of your device. Apart from that, it guarantees a much safer browsing experience as it identifies most phishing URLs and other online dangers.
When it comes to iOS devices, while they are largely safe from malware, additional security software is always welcome. Malwarebytes Mobile Security for iOS will successfully block all malicious sites trying to perform phishing and tech-support scams. Additionally, it blocks calls from all known and suspected scammers and removes all ads and ad trackers.
Ease of use
In the image below, you can see Malwarebytes' main interface.
As you can see, it is simple, and even novice users will find it easy to navigate. The scan options are easily accessible, and the real-time protection is on by default, so no customisation is required. 
You can find the Settings button on the top right corner, and right next to it are the Notifications and Help options. At the top of the screen, you can see the Activate license option, from where you can activate your Malwarebytes subscription. 
In the middle of your screen, you can see how much of the free trial period you have left. The Learn More option will take you to Malwarebytes' official website. The Buy Now option next to it will open a window with a detailed description of each subscription plan. 
Disable and Uninstall
Sometimes antivirus software can identify legitimate files and software as malware or miscategorise a safe site as suspicious. These are called fake positives. If Malwarebytes stops you from performing a particular action, you can disable it for a certain amount of time. 
To disable Malwarebytes, head over to real-time protection, and click the toggle buttons to turn off Web Protection, Malware and PUP Protection, Ransomware Protection, and Exploit Protection. 
To uninstall Malwarebytes from your PC, go to the Control Panel, select uninstall a program, and choose Malwarebytes from the list of apps. Then, double-click on it to run the uninstallation process. 
To uninstall Malwarebytes from your Mac device, open Malwarebytes. Then, at the top of your screen, click Help and choose to uninstall Malwarebytes. After entering your password, the uninstallation process will begin. 
Customer Support
If you need assistance with an issue regarding Malwarebytes, you have two main options:
Support chatbot

– this is the first option I came across when testing

customer support

. The chatbot serves as a search tool for Malwarebytes' rich knowledge base. Just choose the topic you are interested in, and the support bot will provide you with article links and step by step solutions to common issues.

Email support

– submit a ticket with a detailed description of your issue and your email address. The Malwarebytes support team will reply in less than 24 hours. 
Overall, Malwarebytes' customer support is pretty good with a rich knowledge base and helpful staff. That said, it would have been even better if there was a live chat and a phone line option available for immediate assistance with more complex issues. 
Competitors
Malwarebytes vs Bitdefender
Malwarebytes and Bitdefender both offer excellent protection against all kinds of online threats. But, how do you decide which one to choose? Well, if you are looking for free antivirus software, you can find it in both antivirus programs. 
However, Bitdefender's free version offers more features than Malwarebytes', such as phishing and real-time protection. With Malwarebytes, you can find these features only in the premium plan. Despite that, Bitdefender's free plan comes with one disadvantage, and that is the fact that it is only available for devices supporting Windows OS. 
Bitdefender is the clear winner when it comes to advanced features, as it offers a password manager, a file shredder, and several privacy tools. Unfortunately, none of these features are available in Malwarebytes. 
Malwarebytes vs Kaspersky
Overall, Kaspersky Antivirus is more feature-rich than Malwarebytes. Also, it offers a limited free version, so in that regard, both antiviruses compare the same.
In the table below, you can see a comparison between the highest-priced plans of both antiviruses – Malwarebytes Essential and Kaspersky Total Security.
Malwarebytes Essential
Kaspersky Total Security
Malware Removal
✓
✓
Real-Time Protection
✓
✓
VPN 
✓
✓
WebCam Protection
X
✓
Anti-Phishing Protection
✓
✓
Parental Controls
X
✓
Ransomware Protection
✓
✓
Yearly Price

£79.99 for five devices

£29.99 for five devices, renews at £59.99

Free Trial

14-day free trial

30-day free trial

Money-back guarantee

60-day

money-back guarantee

30-day

money-back guarantee
Malwarebytes vs Avast
For starters, just as Malwarebytes, Avast includes free antivirus software. 
The AV-TEST results show that Avast performed the same when detecting and removing viruses. They both achieved a 100% protection score in zero-day and a 99.99% score in frequent malware attacks. 
Both antiviruses are user-friendly with minimal to no system impact while running. Also, Avast offers more security-enhancing features, but Malwarebytes is more affordable. The Avast Ultimate plan is available at  £59.99 for one device only, with that price increasing to  £84.99 upon renewal. Malwarebytes' price remains the same upon renewal.
User Reviews
From the Malwarebytes reviews I found online, I got the impression that users are generally satisfied with this antivirus program. For example, on ConsumerAffairs, Malwarebytes holds a rating of 3.5/5 stars with several 5-star reviews. Some of the biggest strengths mentioned include its ease of use, affordable price, comprehensive scans, and low system impact while running.
In contrast, some dissatisfied users experienced poor customer support and difficulty with the unsubscription process. Several users also reported that their subscriptions were renewed without their permission.  
Wrap Up
The overall conclusion from this Malwarebytes Antivirus Review is that this antivirus program is an excellent solution if you are looking for an easy-to-use, basic antivirus suite. 
Furthermore, it comes at an affordable price, so I advise trying the premium version for an extra layer of protection. Even then, if you are dissatisfied with the product, you get a 60-day money-back guarantee. And if you don't like taking any risks, the 14-day free trial version will give you plenty of time to test the antivirus for yourself and see if it is suitable for your needs.
FAQ
Is Malwarebytes good?
Yes, Malwarebytes is a good antivirus program. Its free version provides excellent malware detection and removal, while its paid plans offer an extra level of security with real-time protection and a VPN solution.
How good is Malwarebytes' free version?
The Malwarebytes free version is excellent at detecting and removing all kinds of malware from your device. However, it doesn't provide any other features, such as ransomware and phishing protection and a built-in firewall. 
Is the Malwarebytes Premium worth it?
Yes, Malwarebytes Premium is worth getting. Its real-time and anti-phishing protection features will stop malware and all cyber threats before they get the chance to reach and infect your device. 
Does Malwarebytes slow down your device?
No, Malwarebytes will not slow down your device as it has almost no system impact while running.