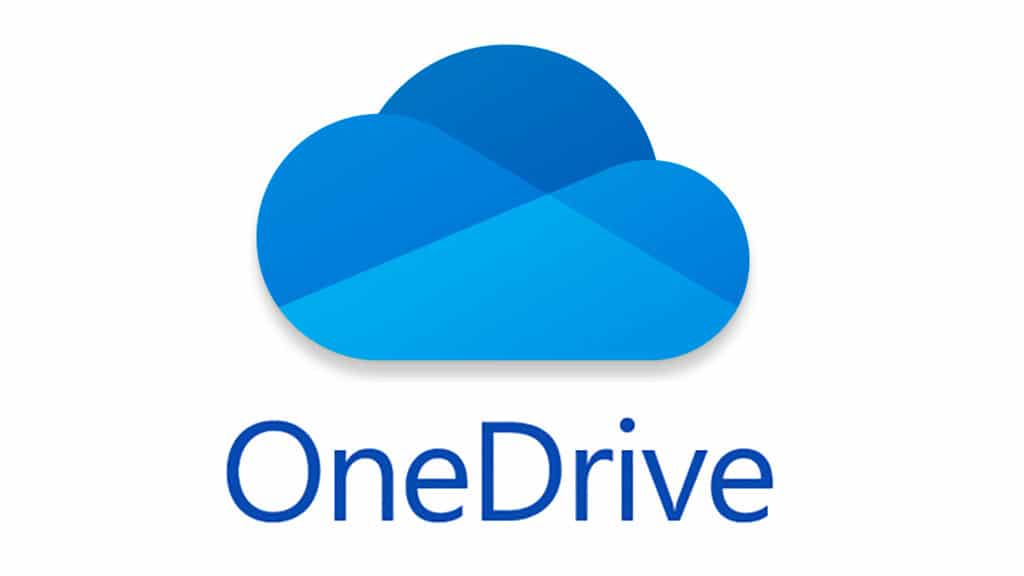 Free Storage: 5 GB
File Size Limit: 100 GB
Zero-Knowledge Encryption: /
Mobile Apps: Android and iOS
Free Trial: Yes
Expandable Storage: Yes
Microsoft OneDrive Review
Windows 10 and Office 365's default cloud storage provider offers a plethora of powerful features and apps to its 250 million users. Keep reading this Microsoft OneDrive review to learn more about the compelling online service.
Advertiser disclosure
This page may contain links to our partners' products and services, which allows us to keep our website sustainable. This means that cybercrew.uk may receive a compensation when you sign up and / or purchase a product or a service using our links. However, all opinions expressed in this article are solely ours, and this content is in no way provided or influenced by any of our partners.
Free Storage: 5 GB
File Size Limit: 100 GB
Zero-Knowledge Encryption: /
Mobile Apps: Android and iOS
Free Trial: Yes
Expandable Storage: Yes
Personal storage
STRENGTHS
Excellent Microsoft 365 integration
Collaboration features
Powerful file-sharing features
WEAKNESSES
Hard-to-reach customer support
Not the strongest security
If you're looking for a cloud storage platform, Microsoft OneDrive is definitely one provider worth checking out.
It comes with an excellent user interface, file syncing and file-sharing capabilities, and many other rich features. This Microsoft OneDrive review will go over all these features and discuss how the online storage provider compares to its main competitors — Google Drive, Dropbox, and iCloud. 
What Is OneDrive?
Formerly known as SkyDrive, Microsoft OneDrive is a cloud file storage service launched in 2007. 
The reason behind the name change was Microsoft's trademark dispute over using the word "Sky" with Sky UK, a British television broadcaster. The High Court ruled that the service's brand breached Sky's trademark. Therefore, on July 31, 2013, "SkyDrive" was officially renamed "OneDrive".
Today, Microsoft OneDrive is one of the best cloud platforms, with over 250 million users worldwide.
OneDrive lets you store files online. It features the Office toolkit (Word, PowerPoint, Excel), making it easy to collaborate on documents with others. 
OneDrive app is available for macOS, Android, iOS, Windows Phone, Xbox 360, Xbox One, and Xbox Series X and S and is already pre-installed on Windows PCs.
Interface and Ease of Use
Microsoft OneDrive has a very user-friendly interface. When you first open the app, you are greeted with a blue and white dashboard that is both pleasing to the eye and easy to navigate. 
The left sidebar outlines the following options: "My files", "Recent", "Photos", "Shared", and "Recycle bin". Further, the right sidebar shows the details about the files you selected (for example, when they were last modified, their size, and who they are shared with). 
I've already mentioned that OneDrive comes bundled with Microsoft Windows. However, if you're not a Windows user and don't want to download the app, accessing OneDrive through your browser is always an option. The web interface is as user friendly as the app's interface. You can drag and drop files onto the page to upload them and download files through the right-click menu.
File Syncing and Sharing
The syncing service can automatically upload all your files to the cloud. If you are using OneDrive on multiple devices, changes you make to a file or folder will be synced across all of them. You'll also have control over how often device data is synced and where it's stored.
Sharing a file is easy. Just right-click on it and select the "Share" option. This will open a menu where you'll be able to select who you want to share the file with, or you can just copy it to your clipboard. 
Files On-Demand
OneDrive's "Files On-Demand" feature is one of its most practical ones. It allows you to save hard drive space by only downloading the files you need when you need them. 
Once you enable this feature from the "Settings" panel, you won't have to unnecessarily fill up every connected device's drive with all the files stored in the OneDrive cloud. Moreover, you'll still be able to appoint folders and files to be downloaded for offline use.
The files available offline have a green tick next to them, while the files that are only available online have a cloud icon. 
If you find yourself working from multiple devices, this feature will allow you to edit files from your PC as if they were stored locally, picking up where you left off on another device.
Privacy and Security
Security-wise, Microsoft OneDrive is not the best cloud storage provider. It offers two-factor authentication but, unfortunately, no zero-knowledge encryption.
Two-factor authentication (also known as "two-step verification") adds an extra layer of security to your account by requiring you to enter a code sent to your phone whenever you try to log in. This means that even if someone knows your password, they won't be able to access your OneDrive account unless they also have your phone. 
The lack of zero-knowledge encryption means the company can access users' encryption keys. Furthermore, its trusted third parties and the authorities can all potentially see the stored files.  
Furthermore, Microsoft OneDrive uses a 256-bit AES encryption key to encrypt your files in transit and at rest. 
In case of a data breach, you'll automatically receive a notification from OneDrive. You can use any linked device to recover compromised files, change your password, and turn on additional OneDrive security features once you've been alerted.
US-based enterprises have a significant disadvantage regarding privacy compared to companies based in other countries (pCloud, for example). In certain situations, corporations like Microsoft are under a legal obligation to communicate with law enforcement. 
No matter what security measures you take, the United States government will undoubtedly get access to your data if they want to.
Speed
Microsoft OneDrive has solid upload and download speeds. However, you can limit them to a fixed rate — the minimum rate is 50 KB/sec, and the maximum rate is 100,000 KB/sec. So naturally, the lower the rate, the longer it will take you to upload or download your files. 
According to Microsoft Office Support, the time it takes to upload or download a large amount of data to or from OneDrive depends on the following factors:
Your

internet connection speed

The proximity to Microsoft's servers

The amount of data your internet service provider (ISP) lets you upload daily

The speed of your computer
Here are some tips that will help you maximise your transfer speed: 
Switch to a wired connection.

Don't run other apps on your computer when uploading or downloading a large amount of data.

Use your internet connection solely for the transferring of your data.

Try to transfer data at night, when the internet connection is less congested.

Before transferring a large amount of data, make sure your computer isn't set to go to sleep. If it is, all uploading and downloading will stop.
File Backup and Recovery
In one of its more recent versions, OneDrive allows you to backup your desktop folders, documents, and pictures automatically. Unfortunately, a complete system backup isn't possible at this time. 
OneDrive has a "Restore" feature that was previously limited to Business users, but it's now been expanded to all users with a paid OneDrive or Microsoft 365 subscription.
If any of your files were deleted, overwritten, corrupted, or infected by malware, you could restore your entire OneDrive to a previous time. The "Restore" feature helps Microsoft 365 subscribers undo all the actions that occurred on both files and folders within the last 30 days. 
To start the file recovery process, you need to go to OneDrive's website, search for the "Settings" icon, and select "Restore your Onedrive". 
On the Restore page, select a date from the drop-down list or add a custom date and time. A suggested restore date will be filled in for you if you're restoring your files after automatic ransomware detection. Finish off by selecting "Restore".
Note that the Restore feature can't restore files to a previous version if version history is turned off.
Collaboration
Using OneDrive, you and your team can collaboratively edit a Word, Excel, or PowerPoint file in real-time. Everyone looking at the file will see any modifications you make immediately.
To share a Word, Excel, PowerPoint, or another Office app file from OneDrive, take the following steps:
Right-click the file and select "Share".

Choose who you want to share the file with from the drop-down menu or enter a name or email address.

Send an (optional) message with the file before clicking the "Send" button.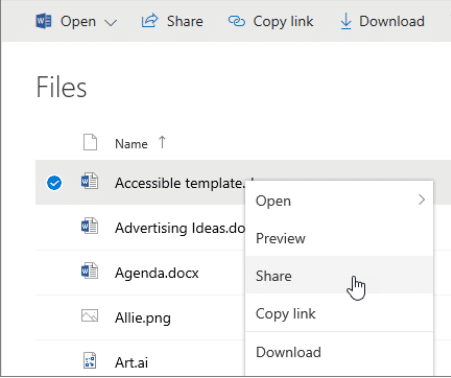 If you are the file owner or have edit permissions, you can change the sharing permissions.
Mobile App
OneDrive app is available for iOS and Android devices, making it easy to access your files on the go. 
Here's what you can do using the OneDrive mobile app:
Open your Word, Excel, or PowerPoint files and edit them.

Share, delete, move, or rename files.

View or edit files offline.

Take and upload photos and videos.

Create new files and folders.

Use the Scan feature to turn a document, whiteboard, or business card into a PDF.

Switch between multiple OneDrive accounts.
OneDrive Pricing 
OneDrive storage plans are split into two categories — "For Home" and "For Business".
| | |
| --- | --- |
| "For Home" Plans | "For Business" Plans |
| OneDrive Basic | OneDrive for Business (Plan 1) |
| OneDrive Standalone | OneDrive for Business (Plan 2) |
| Microsoft 365 Personal | Microsoft 365 Business Basic |
| Microsoft 365 Family | Microsoft 365 Business Standard |
"For Home" Plans
All four plans for home use come with the multiple scan feature, free Office for the web, PC folder backup, advanced sync technology, web-based access, files on-demand, file sharing, version history, and real-time collaboration features.
OneDrive's Basic Plan — the Microsoft cloud storage free plan gives you access to 5 GB of online storage and no additional features. 
Upgrading to the least expensive paid plan — Standalone Plan — will cost you £1.99/ month. This plan will grant you 100 GB of free storage, and it will allow you to store up to three files in the Personal Vault. The Personal Vault is a feature that facilitates storing and protecting your most sensitive data in the cloud with the help of identity verification.
Next, we have the Microsoft 365 Personal Plan, offering 1 TB of storage, premium features, and Office apps. With this plan, one person gets fully installed and always up-to-date versions of Outlook, Word, Excel, and PowerPoint for Windows or Mac. 
Additionally, you can store unlimited files in the Personal Vault, use the expiring and password-protected sharing link features, as well as take advantage of the ransomware detection and recovery option. 
With access to expandable storage, you can secure up to 2 TB of total storage. You can unlock all of these features for £59.99/year or £5.99/month.
Finally, the Microsoft 365 Family Plan comes at £79.99/ year or £7.99/month and can be used by up to six people. Each person gets 1 TB of storage space, which equals 6 TB.
"For Business" Plans
With all Business Plans, you get the ability to:
Securely share files inside and outside your organisation

Apply guidelines to ensure content is shared appropriately

Revoke access to control the content

Set the expiration date of files and folders that are shared externally

Block the download option for shared files

Access files from anywhere with the OneDrive mobile app

Edit files offline on OneDrive mobile app

Set up automatic photo backup on OneDrive mobile app

Edit Office app files or PDFs

Coauthor Office files on web, desktop, and mobile

Collaborate using advanced capabilities 

Specify file and folder access controls for the recipients

Set custom passwords to protect sharing links

Set expiration dates for shared files and folders

Use multi-page scan with the

OneDrive app

Access the most updated files with built-in version history
Furthermore, all business plans support file sizes up to 100 GB and include the following features:
Files On-Demand

Differential sync

Data encryption in transit and at rest

Around-the-clock phone and online support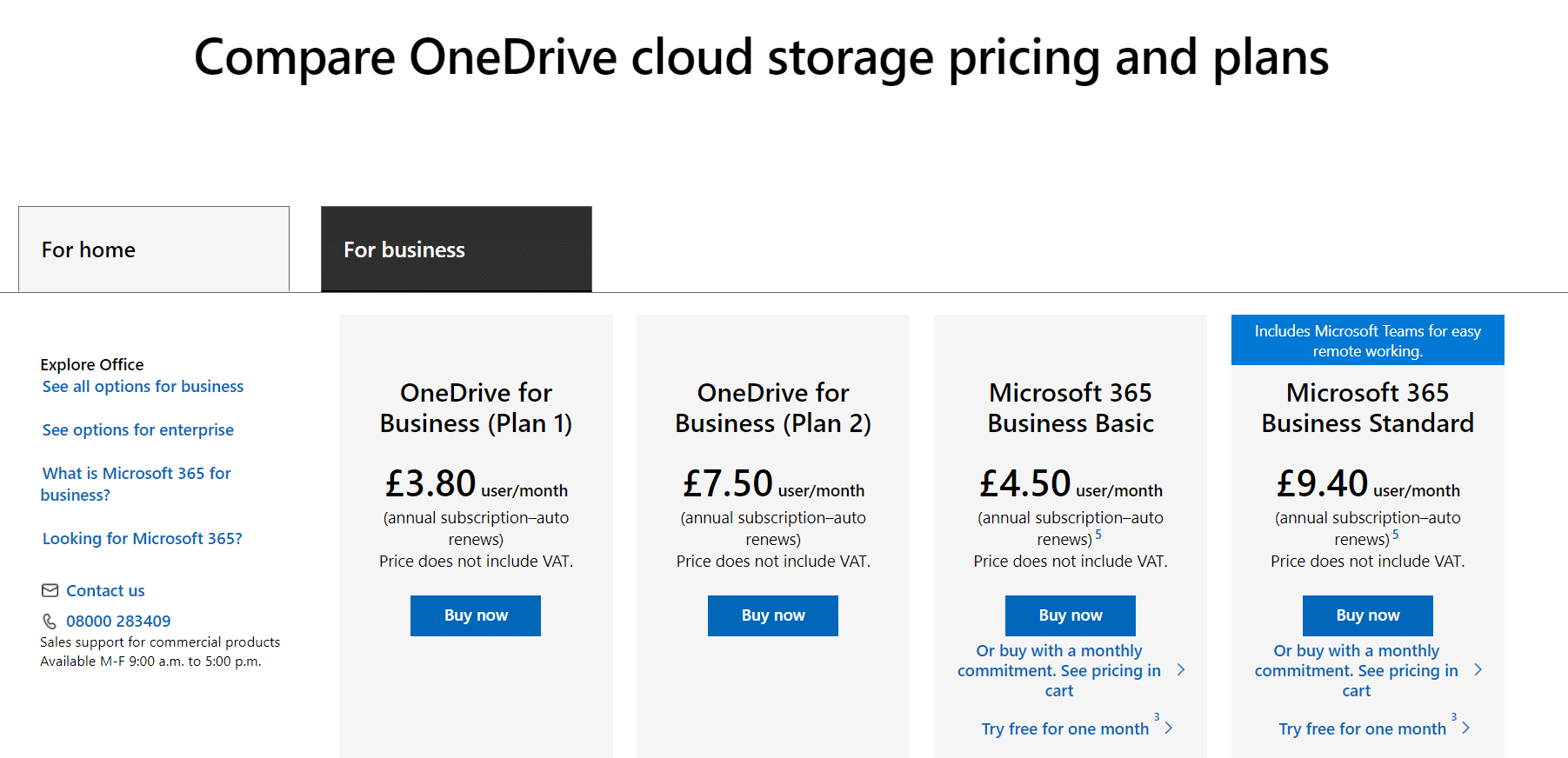 With the Business Plan 1, for £3.80 per user/month, you get all of the above features but only 1 TB of storage per user. 
Moving on to the Business Plan 2 (£7.50 per user/month), every user gets unlimited individual cloud storage. Aside from the Business Plan 1, the other three plans provide advanced security features, such as "Known Folder Move", advanced data loss prevention, file auditing and reporting, data retention, eDiscovery, sensitivity labels, and compliance offerings. 
Microsoft 365 Business Basic and Microsoft 365 Business Standard plans come with some extra benefits. Services such as Exchange, SharePoint, Microsoft Teams, and Yammer are integrated with these OneDrive plans. On top of that, they both get web versions of Outlook, Word, Excel, PowerPoint, and OneNote, email hosting with a 50 GB mailbox, and exclusive access to teamwork features. 
The Microsoft 365 Business Basic Plan comes at £4.50 per user/month and offers 1 TB of storage for every user. In contrast, the Business Standard Plan costs £9.40 per user/month with the same amount of storage but access to more Office apps and services.
Customer Support 
Microsoft Community is the first place you'll want to turn to when facing OneDrive issues. There, you can post questions, follow discussions, and share your knowledge. 
If the answer you're looking for isn't in the community forum, you can send Microsoft a message via your browser or the Get Help app. If you decide to use the browser, you'll see a text box where you can describe the issue you're facing. A Microsoft support agent will contact you shortly with a response.
Basically, the same thing goes for the app, which is already installed on your Windows PC. You will see a similar text box where you'll be asked to explain your problem.
Business plan subscribers benefit from around-the-clock phone and online support, which is not the case with Home plan subscribers. 
Sales support for commercial products is available Monday through Friday from 9:00 am to 5:00 pm. However, live chat isn't an available option. 
OneDrive Competitors
In the sea of online storage providers, it's hard to choose the right one. Three of the services most people turn to are:
Google Drive
Dropbox
iCloud
Here's how they compare to OneDrive.
Microsoft OneDrive vs Google Drive
Google Drive is one of the best syncing solutions on the market, launched in 2014 by Google. This online storage cloud provider gives its users with Google accounts 15 GB of free storage, with the possibility to upgrade to a paid plan. 
Google Drive is cheaper than OneDrive, but it offers only three plans — Basic, Standard, and Premium. On the other hand, enterprises can benefit more from OneDrive and its tailored plans for business users.
Both online backup services provide the same level of security and upload/download speed.
Ultimately, Google Drive is a better-suited choice if you're a Google Docs or Sheets user. On the other hand,  if you prefer Word and Excel, go with OneDrive.
Microsoft OneDrive vs Dropbox
Dropbox is a file hosting service operated by the American company Dropbox, Inc., headquartered in San Francisco, California. It offers cloud storage, file synchronisation, personal cloud, and client software. The service has experienced criticism due to security breaches and privacy concerns.
Dropbox does an amazing job handling large files. The storage provider has no size limit for files uploaded through the desktop or mobile app. However, it has fewer plans than OneDrive, and it's a pricier option. 
Dropbox also offers less free storage than OneDrive — only 2 GB per user. However, it is better than OneDrive in terms of collaboration, and it makes it easy to work with hundreds of file types.
iCloud is Apple's cloud storage and cloud computing service launched on October 12, 2011. The service provides its users with the means to store data such as documents, photos, and music on remote servers, share and send data to other users, and manage their Apple devices if lost or stolen.
OneDrive and iCloud both offer 5 GB of free storage. However, iCloud has a maximum file size limit of only 50 GB, whereas OneDrive's max file size is 100 GB. 
iCloud is best suited for Apple users as it integrates with iOS seamlessly.
Customer Reviews
OneDrive reviews on TrustRadius score 8.5/10 based on 800+ ratings. Users appreciate the fast uploading and sharing speed and the collaboration capabilities offered.
One user stated that OneDrive offers "the most complete" file sync and sharing system out of all the cloud storage providers. In addition, the Office 365 integration is rated 10/10.
The lack of zero-knowledge encryption and hard-to-reach customer support are two things most users disliked about OneDrive. 
Final Verdict
Microsoft OneDrive is a reliable and affordable cloud storage service with excellent features. These include file syncing, sharing, backup, file recovery, File On-Demand, etc. Furthermore, the integration with Microsoft Office 365 seems to be greatly appreciated by users, alongside the top-notch collaboration capabilities. 
However, as this Windows OneDrive review showed us, customer support could be better and easily accessible. Also, it wouldn't hurt if stronger security features were to be added.
FAQ
Is Microsoft OneDrive worth it?
Yes, Microsoft OneDrive is a great cloud storage option, offering many features for a reasonable price. The integration with Microsoft Office 365 is especially useful, and the service is very reliable.
What are the disadvantages of using OneDrive?
For starters, customer support is not as good as it could be. In addition, OneDrive does not offer zero-knowledge encryption, which means that your data is less secure than it would be with providers like pCloud. Moreover, OneDrive storage plans come off as confusing for some users.
Is OneDrive safer than Google Drive?
Yes, OneDrive is safer than Google Drive. Google Drive supports AES 128-bit encryption when files are at rest and SSL/TLS 256-bit encryption for files in transit, which means more stringent security measures are used for file uploads. On the other hand, OneDrive supports AES 265-bit encryption, both when files are in transit or at rest.
Can someone else upload to my OneDrive?
Yes, with the help of the File Request feature, you can choose a folder where others can upload files using a link you send them. However, people you request files from can only upload them. They can't edit, delete, download files, or see the folder's content. They also can't see who else has uploaded files.
Can I share a OneDrive folder with someone who doesn't have OneDrive?
Yes, you can share a OneDrive file or folder with people who don't have OneDrive.