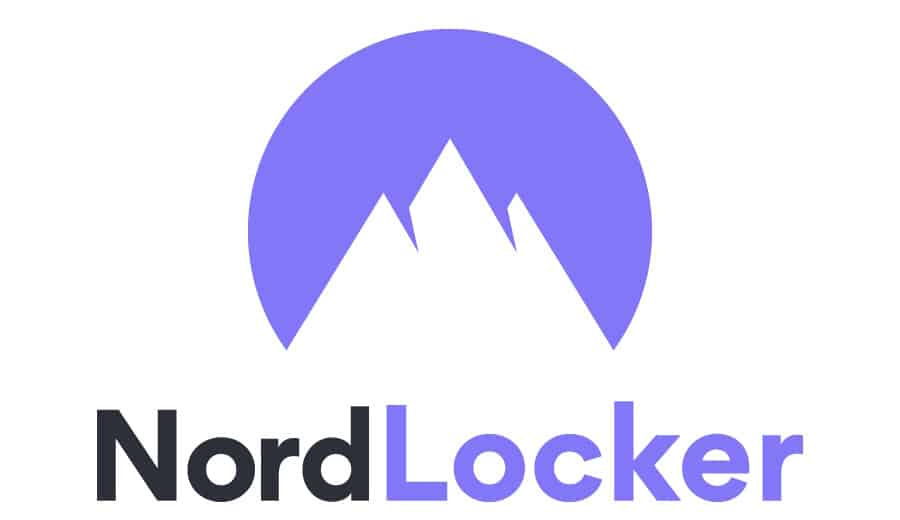 Free Storage: 3 GB
File Size Limit: Unlimited
Zero-Knowledge Encryption: Yes
Mobile Apps: iOS
Money-Back Guarantee: 30 days
NordLocker Review
NordLocker is a highly-secure cloud storage solution packed with features brought to life by the creators of one of the most popular VPNs — NordVPN. This NordLocker review takes a deep dive into the service's features and capabilities, so stick around.
Advertiser disclosure
This page may contain links to our partners' products and services, which allows us to keep our website sustainable. This means that cybercrew.uk may receive a compensation when you sign up and / or purchase a product or a service using our links. However, all opinions expressed in this article are solely ours, and this content is in no way provided or influenced by any of our partners.
Free Storage: 3 GB
File Size Limit: Unlimited
Zero-Knowledge Encryption: Yes
Mobile Apps: iOS
Money-Back Guarantee: 30 days
Users in need of extreme security
STRENGTHS
HIPPA and GDPR compliant
Google Drive and Dropbox integration
No limits on file size or type
WEAKNESSES
No live support unless you are a premium user
Files can only be shared with other NordLocker users
Looking for a cloud storage service that is both secure and easy to use? NordLocker may be the perfect solution for you!
This NordLocker review will examine all of the features this service offers, as well as its pricing plans and customer support. I'll also set NordLocker side to side with some of its competitors to help you decide if it is the right choice for you.
Without further ado, let's start!
What Is NordLocker?
NordLocker is a cloud storage service that was launched in 2019. Its parent company, NordVPN, is a well-known and reputable VPN provider based in the UK and the Netherlands.
NordLocker aims to provide its users with a secure and easy way to store and share their files. Thanks to its end-to-end encryption, the service is believed to be one of the most secure ones in the online storage industry.
The file encryption software uses "lockers" to store and encrypt files. NordLocker automatically encrypts and password-protects all files that are added to a locker. The only way to access these files is by using the NordLocker software and entering the correct password.
NordLocker is based in Panama, which is considered one of the safer locations for privacy-oriented enterprises because the country's government doesn't impose data retention requirements on businesses.
NordLocker is accessible on macOS and Windows and has mobile apps for iOS and Android. Unfortunately, the service doesn't operate on Linux.
Ease of Use
NordLocker has a simple installation and setup process and a very user-friendly interface.
After downloading and installing the Nordlocker app on your PC, you'll be asked to enter your email and password. If you already have an account with NordVPN or NordPass, you can use the same one to log in here. Otherwise, go ahead and create a new account.
Once you finish creating an account and logging in, you'll need to create a master password, used to encrypt and decrypt your files.
Lastly, NordLocker will provide a recovery key you can use in case you forget your master password. Note that if you forget or misplace both your master password and recovery key, your data will be lost forever.
Interface
NordLocker's sleek interface consists of a left sidebar that showcases your lockers and lets you create new ones by clicking the "+" symbol next to "My Lockers". You can give your locker a name and proceed to choose if you want it stored on the cloud or your local drive.
Highlighting a locker will show its content in the main window in the middle of the screen. The files in your locker can be copied, opened, or moved out of it.
You get to see details about the file on the far right, such as its name, size, the last modified date, etc. On top of that, you'll be able to check who has access to the file besides you (if you've pre-approved anyone).
In addition, you can see how much storage you have left at the bottom of the window.
To move files from your Mac or Windows PC to NordLocker, simply drag and drop them on the main NordLocker window to get them encrypted.
File Syncing
You can choose whether you want the sync feature on or off. Turning it on will allow any local lockers to automatically backup on the cloud.
Once a locker is created or synced in the NordLocker Cloud, you can access it via any device where you have your account logged in. This will help you work on files from different computers without the need to download them on each one.
If one of your devices faces system damage or gets stolen, you can still save all your data just by logging in on a different device and downloading a copy of your lockers.
One important thing is that in order to access your files on the cloud, you'll need your devices to be connected to the internet.
File and Folder Sharing
You can share any locker with as many people as you want as long as they have a NordLocker account.
However, a locker can't be shared if it's only stored on the cloud. Instead, you'll need to download it to your local storage before sharing it with others.
Individual files and folders within a locker can't be shared. Rather, you have to share the full locker. The solution to this is pretty simple — create a new locker containing only the file/folder you want to share. Since you can create unlimited lockers, this shouldn't cause too much trouble.
Finally, there are two ways to share lockers:
Sharing a locker by giving someone permission to access it.

Sharing a locker via Dropbox or Google Drive.
Sharing a Locker by Giving Someone Permission to Access It
To grant someone permission to access your locker, right-click the specific locker and from the drop-down menu, hit "Share Locker". A dialogue box will pop up asking you to write down the recipient's email address.
Sharing a file without giving permission first will send an encrypted locker.
If the recipient doesn't have a Nord account, they will get a download link to install the app and create an account quickly.
Sharing a Locker via Dropbox or Google Drive
The more complicated option out of the two is sharing a file via Dropbox or Google Drive. To do this, you need to right-click on the locker you want to share and select the "Share" option.
If you want to send a file via Dropbox or Google Drive, NordLocker will ask you to connect your account to the service of your choice.
NordLocker will automatically upload your locker to a Dropbox or Google Drive folder after you've successfully connected your account. You will then get a sharable link pointing to a zip file to send to your colleagues/friends.
Once the receiver downloads the zip file, they have to extract it to a local folder. Inside the file, they'll find a ".locker" file that, again, can only be opened using NordLocker's app.
Privacy
As mentioned at the beginning of this article, NordLocker's home base is in Panama, a country that doesn't have strict rules when it comes to privacy. But that's good news for your data.
Panama is free of data retention laws, which means that the government can't get into individuals' and enterprises' encrypted data for any reason.
On top of that, thanks to the zero-knowledge encryption, not even NordLocker, its employees, or trusted third parties can see what's in your encrypted files. You are the only one with a key and access to your locked files.
However, NordLocker has access to one type of key — your public keys. Plus, there's some personal information that the encryption software will collect — information about your device, application diagnostics, and app usage statistics. If you're not comfortable disclosing this information, you can always choose not to share it through settings.
The cloud storage platform is HIPAA and GDPR compliant. GDPR compliance refers to European Union users and aims to impose legal obligations on organisations to handle your sensitive data securely and obtain permission before gathering it.
The HIPAA Privacy Rule establishes national norms to safeguard patients' medical records and other personal health information, giving them more say over their healthcare data. With the HIPAA, health records are limited in terms of usage and dissemination.
NordLocker has stated that, unlike other companies, it doesn't collect data such as your name, email address, password, etc. Instead, your master password and recovery key are the only way to get to your files, so take extra precautions to keep them safe.
Security
The three most important security features NordLocker highlights are:
Zero-knowledge architecture

Multi-factor authentication

State-of-art encryption
Zero-knowledge encryption means that NordLocker provides the software, but all the data remains on the user's side. Furthermore, every bit of data is treated with the utmost confidentiality. Ultimately, your files are secured with a unique key that only the user knows and is hidden even from the app developer.
It's important to understand that even though zero-knowledge encryption works on the cloud, your files are always safer if encrypted offline.
Multi-factor authentication requires you to confirm your identity before gaining access to your account in several ways, one often being your password. The others can be code sent to your phone, biometric data, and sometimes even a physical gadget.
MFA helps keep your account safe even when someone gets ahold of your password.
Finally, NordLocker employs cutting-edge AES256 encryption, also utilised by the US government, combined with Argon2 and elliptic curve cryptography (ECC).
The 256-bit Advanced Encryption Standard (AES) is a process that uses a key length of 256 bits. Because key combinations grow dramatically as keys get larger, the AES-256 key has 2256 possible variations. Using this sort of encryption ensures your data is secure at rest.
ECC is a method of public-key cryptography based on the algebraic structure of elliptic curves over finite fields. Elliptic-curve cryptography allows smaller keys compared to non-EC cryptography to provide equivalent security.
NordLocker has an ongoing challenge offering $10,000 to any ethical hacker who can successfully hack an encrypted locker to prove how secure its services are. The challenge has been running since the beginning of 2020, and so far, nobody has managed to win.
Mobile App
Until recently, NordLocker didn't have mobile apps, but in November of last year, the company announced that it's bringing the encryption services to smartphones. Now, there are apps for both Android and iOS devices.
Mobile users can use the NordLocker app to:
Upload files from their smartphones to a private cloud

Reset their master password

Create new lockers for their files

Export and download data from the cloud to their device

Access their Nord account and adjust security settings
NordLocker Pricing
NordLocker has three pricing plans, out of which one is free.
The Free Plan comes with 3 GB of storage space and unlimited end-to-end encryption. However, the only type of customer support free users have access to is email support.
If you want more storage, as well as 24/7 priority support, you should opt for either the 500 GB or the 2 TB plan.
The 500 GB Plan costs £2.39/month for a yearly subscription and £5.89/month for a monthly subscription.
On the other hand, the 2 TB Plan will set you back £5.89/month if you opt for a yearly subscription and £14.69/month for a monthly subscription.
Customer Support
You can visit NordLocker's Help Centre for helpful guides for installation, features, different tips and tricks, troubleshooting, and FAQ. Moreover, there are articles about the web app as well as guidance for setting up and managing your account.
The main way to contact NordLocker is by submitting a request. You'll be asked to provide your email address, the subject of the request, and describe the issues you're facing. The service's support team will get back to you via email.
You can also go straight to shooting NordLocker an email, but keep in mind that paid users will get faster responses. On top of that, paid subscribers have access to live chat.
Unfortunately, NordLocker can't be reached by phone.
NordLocker Competitors
The cloud storage industry is a competitive market. Here are some NordLocker alternatives worth mentioning:
NordLocker vs Dropbox
Dropbox is one of the first online storage platforms ever created, offering cloud storage, file synchronisation, personal cloud, and client software.
Compared to NordLocker, Dropbox is a better tool for collaboration and working in teams as well as home to many useful features that make the whole user experience richer — Dropbox Paper, Dropbox Transfer, Selective Sync, Smart Sync, etc.
However, Dropbox offers only 2 GB of free storage, doesn't provide zero-knowledge encryption, and is by far a less secure option out of the two services.
Moreover, Dropbox has a file limit on the files you share and transfer — 50 GB, while NordLocker does not.
Finally, Dropbox's plans are more expensive. So, even though Dropbox is a much more popular storage provider, NordLocker is a cheaper and safer option.
If you want to know more about Dropbox, check out our Dropbox review.
NordLocker vs Google Drive
Unbeatable in the free storage department, Google Drive offers its users 15 GB of free storage space. Google's service, developed in 2012, is undoubtedly the most popular one in the industry.
However, it doesn't offer zero-knowledge encryption; thus, it's not as safe as NordLocker.
Thanks to its seamless integration with Google Workspace, Google Drive's apps and features are more functional, user-friendly, and better for collaboration.
Pricing-wise, Google is just a bit more expensive, but Google Drive is definitely the right choice if you find yourself using Google Workspace productivity tools often.
NordLocker vs iCloud
Apple's default cloud storage is the most commonly used online service among iOS users worldwide. Its integration with Apple's ecosystem is exceptional, and you get great value for your money.
Unlike NordLocker, iCloud doesn't have an app for Android smartphones, which is understandable considering Android devices are Apple's number one rival.
NordLocker is more secure than iCloud as well as its other two competitors because iCloud is another online storage that doesn't offer zero-knowledge encryption.
One thing that iCloud has nailed down is customer support. Apple has the most accessible customer support team and many different ways to get help.
Customer Reviews
NordLocker customers' reviews on Trustpilot rate the service as average — 2.5 out of 5 stars.
Some users complained about not getting a refund after the service didn't work as expected. Others didn't feel like the customer support members were trained enough to deal with all issues.
The five-star reviews are mostly given thanks to the excellent security NordLocker provides.
Final Verdict
NordLocker is a fairly new cloud storage service that offers solid protection for your files at reasonable prices.
Hopefully, you'll find this NordLocker review valuable for making a well-informed decision.
FAQ
Is NordLocker secure?
Yes, NordLocker is one of the most secure online storage services. Upon creating your account, you choose a Master Password that will protect your encrypted files, and you receive a recovery key in case you forget your password. On top of that, NordLocker offers zero-knowledge encryption.
How much does NordLocker cost?
NordLocker has two paid plans — 500 GB and 2 TB. The 500 GB Plan costs £2.39/month for a yearly subscription and £5.89/month for a monthly subscription, while the 2 TB plan costs £5.89/month for a yearly subscription and £14.69/month for a monthly subscription.
What encryption does NordLocker use?
NordLocker secures your files with AES256 encryption combined with Argon2 and elliptic curve cryptography (ECC).
Is NordLocker included with NordVPN?
No, NordLocker is a separate service, but if you have a NordVPN account, you can use the same one for NordLocker.
Does NordLocker work with Google Drive?
Yes, you can integrate your Google Drive account and share NordLocker files directly to a Google Drive account.