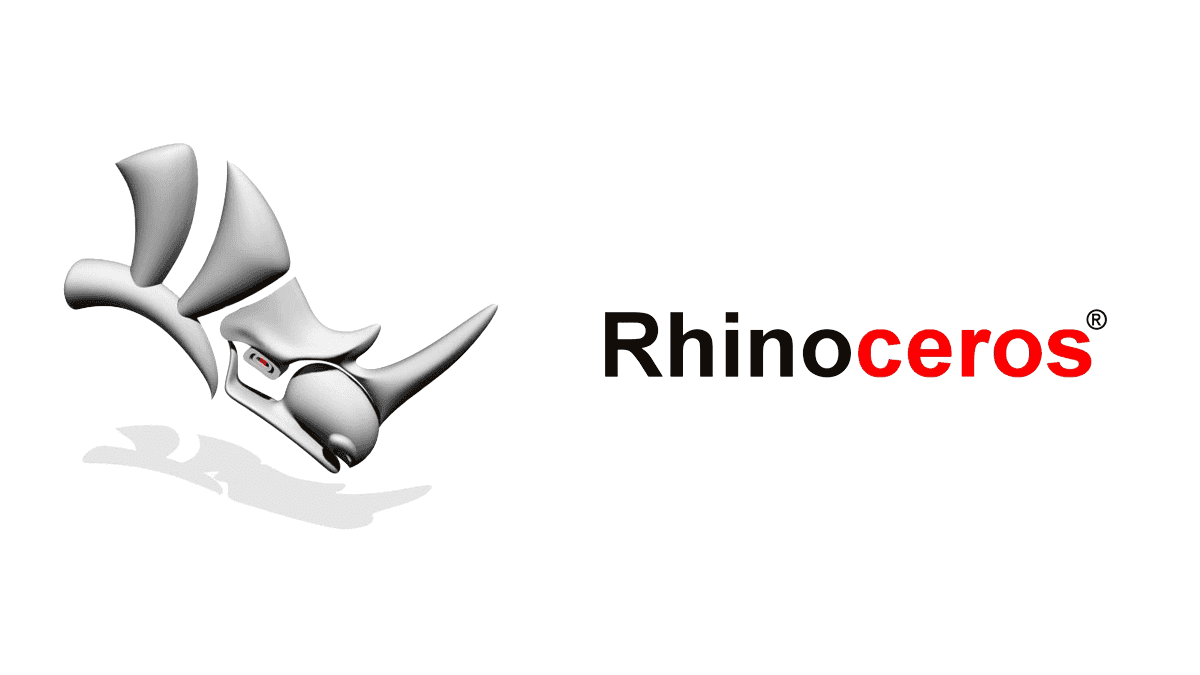 Disk Space: 600 MB (Windows)/5 GB (Mac)
Processor: 64-bit Intel or AMD processor (Not ARM) (Windows)/Intel Mac or Apple Silicon Mac (Mac)
Memory: 8 GB memory (RAM)
Windows Operating Systems: Windows 11, 10 or 8.1.; Windows VDI (Virtual Desktop Infrastructure)
macOS Operating Systems: macOS 12.0.1 (Monterey), macOS 11.6 (Big Sur), macOS 10.15.7 (Catalina), macOS 10.14.6 (Mojave)
Rhinoceros 3D Review: A User-Friendly CAD Program
If you're into 3D modelling, Rhino 3D is well worth checking out. For a reasonable price, it provides a broad range of capabilities. So dive into this Rhinoceros 3D Review and see if this CAD program is a good fit for you!
Advertiser disclosure
This page may contain links to our partners' products and services, which allows us to keep our website sustainable. This means that cybercrew.uk may receive a compensation when you sign up and / or purchase a product or a service using our links. However, all opinions expressed in this article are solely ours, and this content is in no way provided or influenced by any of our partners.
Disk Space: 600 MB (Windows)/5 GB (Mac)
Processor: 64-bit Intel or AMD processor (Not ARM) (Windows)/Intel Mac or Apple Silicon Mac (Mac)
Memory: 8 GB memory (RAM)
Windows Operating Systems: Windows 11, 10 or 8.1.; Windows VDI (Virtual Desktop Infrastructure)
macOS Operating Systems: macOS 12.0.1 (Monterey), macOS 11.6 (Big Sur), macOS 10.15.7 (Catalina), macOS 10.14.6 (Mojave)
Organic form 3D modelling
STRENGTHS
Various plug-ins
Freeform modelling
Grasshopper visual language
Integration with other AEC software
Easy to learn
WEAKNESSES
Limited sheet layout tools
High price
Rhinoceros 3D is known as the best CAD software for organic form 3D modelling. It was designed to model complex, freeform surfaces with excellent shape continuity. Unique features of Rhino3D include robust plug-ins, algorithmic modelling with Grasshopper, and a large community. But what makes Rhinoceros 3D stand out among other CAD software? You'll find out in this Rhinoceros 3D review!
I'll cover the following topics:
About Rhinoceros 3D
Rhinoceros 3D was developed by Robert McNeel & Associates, an employee-owned American company founded in 1980. The company has been committed to developing, publishing, and supporting Rhino and similar products for designers, engineers, and architects for more than 20 years. 
The NURBS mathematical model, which focuses on delivering mathematically precise models, underpins Rhinoceros geometry. Besides computer-aided design (CAD), Rhino3D is used for rapid prototyping, 3D printing, and computer-aided manufacturing (CAM). Small businesses and the architecture & planning industry are the most common users of Rhino 3D.
With its intuitive user interface, powerful features, and the fact that it is built with the main focus on freeform 3D modelling, Rhinoceros is one of the most popular 3D modelling applications on the market. This efficient and flexible CAD software runs on Windows and macOS.
Rhinoceros 3D Features
Rhinoceros offers a variety of useful features, including sculpting, NURBS modelling, Mesh modelling, Subdivision modelling, and Boolean operations. Without the Boolean modifier, some shapes would be impossible to create.
The performance of most modelling software tends to slow down when it comes to large projects. However, Rhino is always fast and smooth, making it ideal for this purpose. So, without further ado, let's explain these features in more detail and see what makes Rhino a worthy competitor in the 3D modelling world.
NURBS Modelling
As I already mentioned, Rhinoceros 3D uses NURBS (Non-Uniform Rational Basis Splines), a numerical approach for depicting curves and surfaces in computer graphics. It is commonly used in architecture, prototyping, and engineering, as well as for jewellery, industrial, graphic, naval, and automotive design. 
Using Rhino, you can create a three-dimensional surface by manipulating curves rather than connecting polygons. This kind of modelling uses adaptive mesh, enabling you to optimise the number of faces forming the object's surface.
Mesh Modelling
The mesh modelling method refers to the modelling of objects by manipulating their mesh. It's a combination of faces, edges, and vertices that make up a 3D shape. By stretching and pulling the edges in and out, you can modify them.
Rhinoceros offers several tools for creating meshes that allow you to add, delete, and modify points on a mesh. These are Extrude tool, Bevel tool, Split tool, and Connect tool.
Subdivision Modelling
Subdivision modelling (SubD) is a 3D computer graphics technique used to create clean surfaces that render well. It is also used to create models with a high level of detail. SubD produces editable, highly accurate shapes for designers who need to explore organic shapes quickly. 
The basic idea behind subdivision modelling is to subdivide the surface of a polygonal model into smaller surfaces or polygons.
File Formats
One of Rhino's most essential features is its compatibility with a wide range of file formats. This CAD software can import and export files in many different formats, including those used by other popular 3D printing software such as Maya, 3ds Max, SolidWorks, and more. With Rhinoceros 3D, you'll have no trouble transferring your models to other software for further editing or printing.
Rhino is also compatible with STL, the most widely used 3D printing file format. This is particularly significant if you intend to 3D print your architectural plan.
Rhinoceros supports three file formats:
Rhino 3D Model (.3dm)

— An open-source CAD file

Rhino 3D Model Backup (.3dmbak)

— A 3D model backup file

Rhino Worksession (.rws)

— Files containing information about work sessions
Grasshopper
Grasshopper is a visual programming language that runs within the Rhino3D CAD application. Created by David Rutten at Robert McNeel & Associates, it is an algorithmic modelling tool used to create and change complex shapes through a number of parameters.
Grasshopper, unlike some other programming languages, does not require any prior programming or coding skills. It enables developers and designers to create generative algorithms without writing any code.
The use of the open-source object, custom fills, designing patterns, and the ability to choose the path the extruder will take are just a few capabilities Grasshopper offers. Moreover, you can print models directly through this program.
The following are Grasshopper's main components:
Kangaroo

— a physics simulator
Ladybug

— a plug-in for environmental analysis
Peacock

— a plug-in for algorithmic jewellery modelling
Once you're done working in Grasshopper, you can transfer your models to Rhino and re-edit them. If you are good at programming, you can code your own components by using Rhino scripting.
Rhinoceros 3D Performance
Rhinoceros is known to be one of the best applications available in terms of performance. It offers a wide range of features and handles large files with ease. Moreover, it supports various file formats, including STL, OBJ, and 3DM so you can quickly transfer files between different software applications. 
Rhinoceros 3D also offers a variety of customisation options and allows you to control the resolution of your prints.
Rhinoceros 3D Interface
The Rhinoceros 3D user interface is user-friendly and intuitive. It features a variety of tools and options that allow executing complex prints hassle-free. The interface is also customisable, so you can change it to fit your needs. Still, some users find it a little outdated.
The latest version of the software — Rhino 5 — boast new and enhanced features, including:
Gumball object manipulation widget

Object snap enhancements

Object and sub-object selection tools enhancements

Tabbed docking panels

Toolbars with tabs
Customer Support
If you're having issues with Rhinoceros 3D or just have questions about the software, you can visit the Rhinoceros 3D Support page. It offers a variety of resources that can help you get the most out of the software:
Mac and Windows documentation
The Rhinoceros user forum is a place where Rhinoceros users can exchange ideas and tips about the software. There, you can ask questions, share your experiences, and learn from other users.
Competitors
Rhinoceros 3D vs Blender
Rhinoceros is an excellent tool for 3D modelling and printing, while Blender is an excellent tool for animation. Therefore, if you're looking for versatile 3D CAD software, Rhinoceros is an excellent choice. However, if you're looking for powerful animation software, opt for Blender.
You can use it to create animated movies, visual effects, art, and more. The Blender user interface is designed to be customisable and easy to use. It features a variety of tools and options that make it easy to create complex prints. Additionally, Blender offers a wide range of connectivity options, so you can quickly transfer files between different applications.
Rhinoceros 3D vs SolidWorks
Both applications offer a wide range of capabilities, allowing you to create complex models with ease. Still, Rhinoceros is a more versatile application and offers more features than SolidWorks. SolidWorks, on the other hand, offers amazing cloud-connected solutions, enabling secure cloud data storage. Note that both Rhinoceros and SolidWorks offer a free trial, so you can try them out before purchasing one or the other. 
Rhinoceros 3D vs Fusion 360
Fusion 360 integrates CAD, CAE, PCB, and CAM tools in a single cloud-based software. Similarly, Rhino offers a plethora of tools and is easy to use even with large files. Moreover, Rhino supports many file formats, including STL, OBJ, and 3DM, so you can transfer 3D models between different software applications.
The Rhinoceros 3D user interface is intuitive and easy to use. It has a variety of tools and options that allow hassle-free printing of detailed 3D models. You can also automate various cyclical operations using Grasshopper to save time.
On the other hand, Fusion 360's user interface may be improved, as there are a lot of unlabeled buttons that take time to get used to. Furthermore, the software is always evolving and changing, so you'll need to devote some time to re-learning it.
Wrap Up
In this Rhinoceros 3D Review, we've looked at some of the software's most notable features. In short, Rhinoceros is an excellent CAD tool and a great investment. You can use it for modelling, rendering, printing, and animation. 
So if your job involves designing and creating 3D models, Rhinoceros 3D might be a perfect fit. 
I hope this review helped you gain a better understanding of how this app works. In any case, you should try it out yourself — you won't regret it!
FAQ
Is Rhinoceros 3D free?
No, this advanced CAD software is not free. However, it offers a 90-day free trial.
Is Rhino 3D any good?
Rhinoceros is an incredibly versatile software application perfect for various tasks, including modelling, rendering, and printing. With its wide range of features and tools, Rhinoceros is one of the most popular applications for designing complex models.
Is Rhino 3D easy to learn?
Yes, the Rhino software is easy to learn, and both novices and experts adore it. The UI is customizable, so you can tailor it to your needs for hassle-free use.