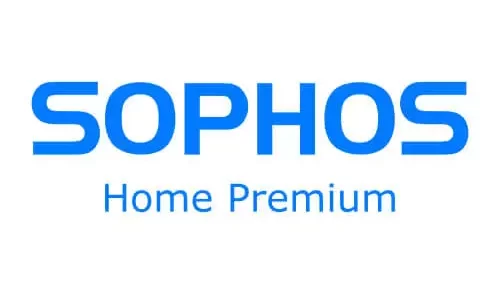 FIREWALL: /
VPN: /
FREE PLAN: Yes
MALWARE DETECTION RATE: 90%
SCANNING SPEED: 30 minutes
SYSTEM IMPACT: Low
BROWSER EXTENSIONS: /
PARENTAL CONTROLS: Yes
MALWARE REMOVAL RATE: 100%
RANSOMWARE PROTECTION : Yes
Sophos Home Premium Review
Sophos Home Premium provides business-grade cybersecurity and a unique remote management feature at an extremely affordable price. If you are interested to know more, check out this Sophos Home Premium Review.
Last Updated: January 27, 2022
Advertiser disclosure
This page may contain links to our partners' products and services, which allows us to keep our website sustainable. This means that cybercrew.uk may receive a compensation when you sign up and / or purchase a product or a service using our links. However, all opinions expressed in this article are solely ours, and this content is in no way provided or influenced by any of our partners.
FIREWALL: /
VPN: /
FREE PLAN: Yes
MALWARE DETECTION RATE: 90%
SCANNING SPEED: 30 minutes
SYSTEM IMPACT: Low
BROWSER EXTENSIONS: /
PARENTAL CONTROLS: Yes
MALWARE REMOVAL RATE: 100%
RANSOMWARE PROTECTION : Yes
works on:
Windows
Mac OS
Android
Apple
Affordability
STRENGTHS
Remote management of up to 10 devices
Fast scans
Perfect malware removal rates
Reasonable Price
WEAKNESSES
No VPN solution
No password manager
Limited parental controls
Sophos is a cybersecurity company that is mainly known for providing security software for businesses. However, using the same scan engine as in its business solutions, this cybersecurity company also provides a few antivirus packages for home protection. Sophos Home Premium's most notable features include remote device management, a web filtering parental controls feature, phishing protection and an in-depth scan option. In this Sophos Home Premium Review, I will take a look at each of these features and see what this antivirus software's main strengths and downsides are. Here are the topics I will focus on.
What is

Sophos Home Premium

Security and Performance

Plans and Pricing

Setup,

Ease of Use and Privacy

Customer Support

Competitors

Reviews
What is Sophos Home Premium?
Sophos Home Premium is an antivirus solution that specialises in malware detection and removal.
This antivirus software is owned by Sophos Group plc, a British cybersecurity software and hardware company. The first version of this software was developed by Jan Hruska and Peter Lammer in 1985. In March 2020, Sophos announced its acquisition by Thoma Bravo, an American private equity and growth capital firm.
Security and Performance
Sophos Home Premium is available across all the major platforms: Windows, macOS, Android, and iOS. Not only that but there is also an option to protect up to 10 devices with only one license. 
Sophos Home Premium will successfully protect you against viruses, ransomware, trojans, and adware. Also, its real-time protection feature will effectively recognise and block any malicious files before they get the chance to reach and infect your system. 
It also comes with several security-enhancing features and a unique option to scan your device remotely through an online dashboard. 
Sadly, you will not find features such as a password manager, a file shredder, a built-in firewall, or a VPN in Sophos Home Premium. However, if you are looking for straightforward yet efficient antivirus software at a reasonable price, Sophos Home Premium might be the perfect solution for you.
Virus Scans
Sophos Home Premium has an advanced malware protection engine, as proven by independent lab test scores. 
The latest AV-TEST scores show that the Sophos business-oriented Intercept X Endpoint software detected 100% of zero-day malware and 100% frequent malware. Sophos Home Premium hasn't been tested yet, but it uses the same scan engine as the business solution.
Sophos doesn't provide various scan options, such as a quick scan, a custom scan, or a removable drive scan. Instead, there is only one scan option available. You might find this disappointing, but the one scan option still provides an extensive scan of the entire system. 
When I ran the scan, I found that it took approximately 30 minutes and gave the following results:
 Interestingly, the scan button is one of the few features available through the desktop app. Most of the other features are only manageable through the central dashboard. Still, if you want to schedule a scan, that is also only accessible through the online dashboard.
Remote Management
Remote management is a unique feature that you can rarely find in other antivirus suites. 
It is ideal for small businesses and families, and even a single user can find it helpful. 
The main advantage of this feature is that you can keep all your devices up-to-date and protected, without the need to scan each of them separately. The only requirement to perform a remote scan on a device is to connect it to the Internet beforehand. 
In addition, all the Sophos Home Premium features are accessible through the main dashboard, which can come in handy when securing more than one device. Adding a new device is pretty easy as well. All you need to do is click on the Add new device button and send the installation URL to the device you want to add via email.
You can access the Online Dashboard through any browser, except Internet Explorer, as long as you have your login credentials. If you are accessing it through a new device, you will also need to enter the verification code sent to your email for an extra layer of security.
Web Filtering
If you are a parent who wants to control their child's online content, then you may find this feature helpful. It is a parental control feature that allows you to block certain websites. You can block websites from three major categories. 
General Interest

– includes topics ranging from entertainment to gambling and sports.

Social Networking & Computing

– covers all types of streaming media, blogs & forums, web-based email, and much more.

Adult & Potentially Inappropriate content

– blocks adult content and topics including violence, weapons, drugs, and more.
I tested this feature and found that it works quite well. Within seconds of blocking the streaming media category, I could not open streaming platforms like YouTube, Netflix, and Hulu. Instead, I received the following message:
If you wish to whitelist any websites that belong in the blocked category, just enter their URL or domain name in the Website Exceptions category. Then, they will be immediately accessible.
While this feature may be helpful and unique, it is limited in certain aspects. For instance, other antivirus solutions include parental controls with options such as location tracking and usage restrictions. You won't find any of those features here. 
Another thing to keep in mind is that the content blocker applies only to the most popular browsers:
Google Chrome

Internet Explorer

Mozilla Firefox

Edge

Safari

Opera
All the blocked content will be easily accessible through a lesser-known web browser. 
Ransomware and Anti-Phishing Protection
Sophos Home Premium offers top-notch protection against phishing websites and websites that contain malicious content. Thus, when I tried to access several well-known phishing websites, I received the following message instead. 
This feature doesn't require much customisation on the users' part. All you need to stay protected is to keep the toggle button under Web Protection on. Under Web Protection, you will also find the following features:
Download Reputation

– provides other users' feedback to generate a reputation score for downloaded files.

Safe Online Banking

– this is an advanced feature that keeps hackers away from your online banking credentials. Additionally, it protects against keyloggers and offers a secure browsing option. 
Moreover, Sophos Home Premium successfully stops ransomware from encrypting your most valuable data and from damaging your storage configuration. 
Plans and Pricing
Sophos differs from other antivirus programs in that it doesn't offer several antivirus packages at different prices. Instead, it only provides its users with two choices. 
Sophos Home Free

–

a limited free version 

Sophos Home Premium

– a paid subscription plan 
If you decide to get Sophos Home Premium, you can choose between a one, two, or three-year subscription plan. You can see the pricing options in the table below.
Subscription Plan

 

Initial Price
Price Upon Renewal

1-year subscription 

£37.46

£

49.95

2-year subscription 

£67.46

£

89.95

3-year subscription 

£

86.21

£

114.95
As you can see, original prices come with a 25% discount during the first subscription period. 
Additionally, you can try the Sophos Home Premium 30-day free trial version without the need to leave any credit card info. You can download it from the official Sophos antivirus website. 
There is also a 30-day money-back guarantee option available.
Sophos Home Free is limited compared to the Premium version, but it still offers many useful features:
Protection against viruses, malware, and ransomware

Real-time protection

Parental website filtering

AI Threat detection (Windows-only)

Remote management of up to three devices

Available for Windows and Mac devices.
Sophos Home Premium offers all these services, plus:
Premium

customer support

ID theft protection

(Windows-only)

Advanced web security (Windows-only)

Advanced malware scan (Windows-only)

Banking protection (Windows-only)

Remote management of up to ten devices
Some of the features are only available on Windows due to operating systems limitations.
Setup
In the following segment, you will find a set of instructions that will help you set up Sophos Home Premium on your device in no time.
For Windows devices
Go to the official

Sophos Home

website and download the setup file.

Double-click the setup file to run the installer.

A

User Account Control

window will pop up. Click

Yes

to allow the app to make changes to your device.

After the initial download is complete, review and agree to the

Terms and Conditions

.

Choose whether you are a

new user

or an

existing user.

If you already have an account, you will need to enter your login credentials to access your already existing account. 

If you are a new user, you will need to enter a valid email address and a password to create an account. Then, you will need to enter the

verification code

sent to your email address to confirm your identity.

Reboot your device to finish the setup process.
The setup process for Mac devices is similar.
Access the

Sophos Home

page.

Download

and

run

the installer onto your Mac device.

A security prompt will pop up. Click

Yes

to open the application.

An installation window will appear. Click

Continue

and enter your Mac user name and password to proceed. 

The installation process will start and will complete within a few minutes.
Finally, to activate your license follow these steps:
Click

Enter License

on the bottom left corner of the desktop app.

You will be redirected to the online dashboard. Enter the

license key

you received via email upon purchase.
It is worth noting that Sophos Group commits to safeguarding your private data. If you are interested in how Sophos collects and uses your data, you can read the Sophos Group Privacy Notice, as it offers a detailed explanation.
Mobile App
The Sophos Home Mobile App comes for free for all Sophos Home Premium subscribers. The app is available for Android and iOS devices.
The app will make the remote management of your devices easier than ever. Here is a list of all its features:
Remote management and scan of up to ten devices

Instant threat alerts 

Add new devices to your account

Manage

malware detection

on all your protected devices
For protection against Android malware and malicious apps, Sophos delivers the Interceptor X mobile app in turn. The app is proven to have no impact on your device's battery life and performance. Also, independent lab tests have shown that it offers near-perfect protection against the latest and widespread Android malware threats. 
Ease of Use
This is how the main dashboard of the Sophos Home Premium desktop app looks like.
As you can see, most of the middle screen is dominated by a large green checkmark notifying you that your device is secure. Right underneath, you can see that all the defences are up and running. Finally, on the left-hand side, you can see a list of all the menu items.
However, one thing you may find disappointing is that other than the Scan and Help options, all the other menu items serve simply as a portal to the online dashboard. As a result, you cannot manage and customise any of the features through the desktop app. 
With that said, once you reach the online dashboard, you will find that everything you need is easily accessible and straightforward.
Under Status, you can see the level of protection of the device selected. Under History, you can find a list of activities performed on that device, such as scans, websites and content blocked, PUA remnants detected, and tracking cookies found.
Under Protection, Web Filtering, and Privacy, you can customise features and services. However, not much customisation is needed as most features can be disabled and enabled again with toggle switches. 
Disable and Uninstall
To disable Sophos Home Premium open the online dashboard. From there, head over to the Protection tab, and there you will find all the components that can be disabled.
Antivirus Protection

Web Protection

Ransomware attack

Protection

Privacy Protection

Malicious Traffic Detection
To disable Sophos Home Premium altogether, you must switch off all these options.
To uninstall Sophos Home Premium on Windows devices, go to Control Panel – Uninstall a program. Then, double-click the Sophos Home Premium icon to run the uninstaller. You may need to reboot the device to remove all app components.
For Mac users – open Spotlight, type remove Sophos Home. An uninstallation window will open. Click Continue and enter your Mac password and username. Then, the uninstallation process will start.
Customer Support
Sophos Home Premium offers excellent customer support for premium users. Here are your options
Live chat

– this option is available weekdays from 8 am to 8 pm. All you need to do is enter your info and the subject of your issue beforehand. However, the live chat option is only available to premium users.

Email support 

– you can contact a Sophos representative via email as well. Unfortunately, this option is also only limited to premium users.

Knowledge base

– this is the only

customer support

option available to free users. Overall, the knowledge base is rich and informative, with step-by-step solutions to common issues and extensive answers to the most frequent questions Sophos users may have. 
All in all, Sophos Home Premium has good customer support. However, the main disadvantage is that there aren't many customer support options for Sophos Home Free users. 
Competitors
To see how Sophos Home Premium measures up to some of the biggest names in the industry, check out this section of our Sophos Home Antivirus Review. 
Sophos Home Premium vs Bitdefender
When it comes to effectiveness against malware, both Sophos Home Premium and Bitdefender have received outstanding results from independent lab tests. Namely, AV-TEST reported that Sophos detected 100% of 0-day malware attacks and 100% frequent malware attacks. The same is the case with Bitdefender. 
Sophos Home Premium outperformed Bitdefender in the same test when it comes to false positives. Sophos detected only one false positive, while Bitdefender had up to four detections of legitimate software as malware.  
Featurewise, Bitdefender is the overall winner, as it offers an unlimited VPN, a password manager, and a device optimiser. On the other hand, Sophos Home Premium offers remote management, parental web filtering, and ID theft protection as standout features. 
Both antiviruses offer a free version, but with a starting price of only £37.46, Sophos Home Premium is the more affordable option.
Sophos Home Premium vs Norton
Norton is undoubtedly a leader in the cybersecurity industry. So, unlike Sophos, it is much more versatile in the antivirus packages it offers. In addition, it provides multiple antivirus packages at different prices, with the cheapest option, Norton 360 Standard, coming at £24.99/year, a price that automatically renews at £64.99 after the first year.
Sophos Home is more limited in this regard, as it offers only a Free and Premium plan.
Additionally, both antivirus programs offer outstanding malware protection rates, with minimal system impact while running. 
Norton additionally offers a PC cloud backup ranging from 10 GB to 75 GB, depending on which plan you choose. Other standout features of Norton Antivirus include: 
Built-in firewall

Password manager

Secure VPN 

Dark web monitoring
Sophos Home Premium vs ESET
ESET antivirus differs from Sophos Home Premium in many ways. Firstly, it doesn't offer a free plan. Instead, you can choose between three antivirus packages coming at different prices. Its most expensive plan comes at £49.90 for one device only, and that price increases for each new device. 
ESET antivirus also covers more platforms than Sophos, including Windows, macOS, Linux, Android, and iOS. In contrast, Sophos Home Premium doesn't offer Linux coverage.
ESET offers  a wide range of features, including:
Safecam feature

Built-in firewall

Password manager

Encrypted storage
One similarity between the two antiviruses is that they both lack VPN solutions.
Online Reviews
There aren't many Sophos Home reviews by users online, but from those I could find, it is evident that opinions are divided. There are, of course, many users satisfied with this antivirus suite. The most notable strengths, according to users, are its user-friendliness, efficiency in malware removal, and excellent customer support for premium users. 
In contrast, some dissatisfied users mention poor support for free users and issues with system slowdowns during scans. 
Wrap Up
Overall, Sophos Home Premium will meet the expectations of most antivirus users. As you've seen from this Sophos Home Premium Review, it offers several advanced unique features that make it stand out from its competitors. Some of them include remote management, web filtering, AI threat detection, and premium customer support.
Its biggest weakness is that it lacks some features we've come to expect from other antivirus solutions, such as a password manager, a data shredder or a VPN. Still, if you need a feature that lets you remotely manage several devices at once, Sophos Home Premium is worth checking out, as it is one of the few antivirus programs that offer it.
FAQ
Is Sophos Home Premium good?
Yes, Sophos Home Premium is good antivirus software with excellent malware detection and removal rates and several unique features. Some of them include a built-in web monitoring and filtering system and remote management of several devices simultaneously. 
Is there a free version of Sophos?
Yes, Sophos antivirus offers a free antivirus software called Sophos Home Free.
Will Sophos remove malware?
Yes, independent lab tests have proven that Sophos is excellent at detecting and removing malware. 
Is Sophos Home safe?
Yes, Sophos Home is safe antivirus software that won't have any negative impact on your device.