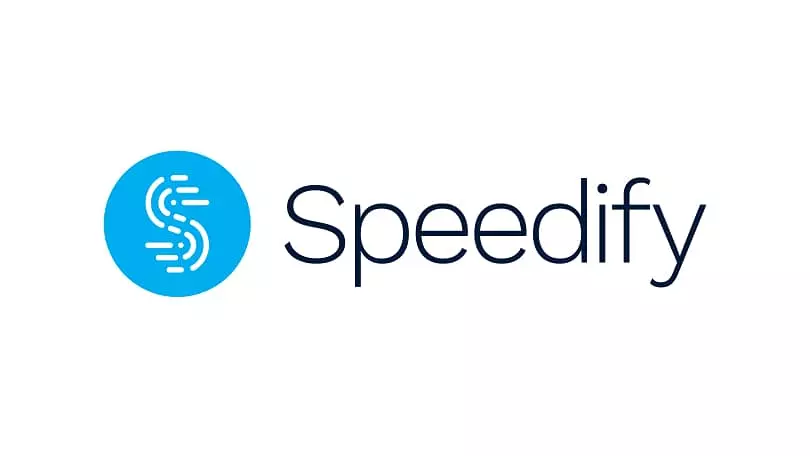 VPN Protocols: UDP, TCP, TCP Multiple, HTTPS, and channel-bonding for using multiple connections simultaneously
Streaming: It won't unblock the most popular streaming services, including Netflix, Disney+, HBO, Hulu, Peacock, Amazon Prime, Youtube TV, and Ring
Connections: Allows five simultaneous connections on the individual plan, and 25 connections on the family plan
Torrenting: No manual choosing from individual torrenting servers, but Speedify will auto-detect the best torrenting server for you
RAM-disk mode: /
Speedify VPN Review
Speedify is an exceptional VPN service provider that stands out from its competitors with its top-notch technology. Read this Speedify VPN Review and see for yourself what makes Speedify so different.
Last Updated: January 27, 2022
Advertiser disclosure
This page may contain links to our partners' products and services, which allows us to keep our website sustainable. This means that cybercrew.uk may receive a compensation when you sign up and / or purchase a product or a service using our links. However, all opinions expressed in this article are solely ours, and this content is in no way provided or influenced by any of our partners.
VPN Protocols: UDP, TCP, TCP Multiple, HTTPS, and channel-bonding for using multiple connections simultaneously
Streaming: It won't unblock the most popular streaming services, including Netflix, Disney+, HBO, Hulu, Peacock, Amazon Prime, Youtube TV, and Ring
Connections: Allows five simultaneous connections on the individual plan, and 25 connections on the family plan
Torrenting: No manual choosing from individual torrenting servers, but Speedify will auto-detect the best torrenting server for you
RAM-disk mode: /
works on:
Android
Windows
Mac OS
Apple
Linux
Optimising speed and performance
STRENGTHS
Channel-bonding technology
Free version
Torrent-friendly
External DNS services available
Budget-friendly prices
WEAKNESSES
Doesn't unblock Netflix
Mediocre server coverage
You can't manually configure it on gaming consoles or smart TVs
Speedify is a company that started as an internet speed-boosting service and not an actual VPN provider. Two years after it was first launched, Speedify received encryption protocols and called itself a VPN service provider. 
The company still uses the most robust channel-bonding technology with which you will get the best of both (or more) worlds. Don't know what channel-bonding is? Proceed to read this Speedify VPN review to understand why Speedify is not your average VPN provider.
What is Speedify VPN

Services and Features offered by Speedify VPN

Speedify VPN Prices and Plans

Speed and Performance

Privacy and Registration Process

Speedify VPN Competitors

Speedify VPN Reviews Online

Wrap Up

Q&A
What is Speedify VPN?
Speedify VPN is a VPN provider that is one of its kind. It was founded in 2014 by Connectify, Inc, and it is headquartered in Philadelphia, PA. Upon founding, Speedify VPN's team had the vision to create a VPN service that provides fast speeds, security, and internet freedom for all. 
Today, with its channel-bonding feature, Speedify VPN certainly presents its customers with a unique online experience. 
Services and Features Offered
Channel-Bonding
The feature with which Speedify VPN outstands the most from its competitors is the revolutionary channel-bonding technology. This feature allows you to combine all of your available connections such as Wi-Fi, cellular data, ethernet, and more simultaneously to achieve fast speeds and exceptionally stable connections. Meaning that the likelihood of losing your connectivity will remarkably decrease since Speedify uses multiple routes to get to the same destination. 
Furthermore, with the channel-bonding feature, users can stay connected even if one of the connection sources becomes unstable, which is why users will always get better performance and reduced latency.
Kill Switch
The kill switch feature works like on every other VPN provider. If your VPN connection fails for any reason, the kill switch will protect your data from leaking by disabling your internet connection entirely until the VPN connection is back on. 
The kill switch feature is disabled by default, but you can effortlessly turn it on with just a click in the app's settings.
Unfortunately, the kill switch feature is not included in Speedify's free version, but it is worth noting that it is included in the mobile app.
Built-in Speed Test Feature
In the Speedify app's settings, you can find a built-in speed test feature, which is very convenient if you seek to test your internet speed while connected to the VPN. 
Aside from not needing to open another website for testing your internet speeds, this feature adds to its convenience by keeping records from your previous speed tests. Moreover, you can also see the date and time when each test was done, and you can easily compare the results.
Split Tunnelling
While not quite a split tunnelling feature as we know it, this feature still functions similarly. You don't have the option to decide which app will go through the VPN's encrypted tunnel, but you can choose which streaming services notorious for blocking VPN connections will bypass the VPN protection. 
This limited split tunnelling feature can be found by clicking on "Bypass" in the Speedify app's settings. Here you can select one or more options from the most popular streaming services, including Netflix, Disney+, HBO, Hulu, Peacock, Amazon Prime, Youtube TV, and Ring.
While not as good of a feature as the ability to actually unblock these streaming services, at least it does the bare minimum of keeping the VPN from standing in your way while streaming.
Torrent Friendly Server Button
Of course, you can manually choose your preferred server or let Speedify choose the fastest available server for you, but what's even better is to let Speedify choose the best torrent-friendly server for you and save you some hassle. Although you can't hand-pick from individual torrenting servers, this is still a great option to help users attain fast download speeds.
Forwarding to an External DNS Service
If you don't want to be automatically connected to the DNS service on Speedify's servers, Speedify gives you the option to connect to several external DNS services. Each of the supported DNS services has unique features which you can find useful for different purposes. 
Offered DNS services are:
CloudFlare Quad One

– the new privacy-first DNS service

Google's Quad Eight

– fast DNS from Google

OpenDNS Home

– DNS service with built-in phishing protection

AdGuard DNS

– a DNS service with a built-in ad blocker

Custom

– a DNS server of your choice by IP address
Speedify VPN Protocols
While Speedify does not support OpenVPN or WireGuard as most VPN providers do, it still offers robust VPN protocols from which the user can choose. Of course, you can always opt for the auto option, which is also the recommended one, and let Speedify decide which protocol is the best for a given situation. If, however, you want to select your preferred protocol manually, you can choose between UDP, TCP, TCP Multiple, and HTTPS. 
For instance, UDP is best for gaming, live streaming, or any other latency-sensitive application. HTTPS makes Speedify's traffic look like web browsing, and it is usually a bit slower than the other protocols. TCP and TCP Multiple are both recommended for fast networks.
Concerning methods of encryption Speedify's users can have peace of mind since the VPN provider uses ChaCha 256-bit and AES128-GCM encryption. Although Speedify VPN does not use AES-256-bit encryption, which is known to be the strongest, the ChaCha 256-bit encryption is supposedly even harder to crack, which will give you plenty of protection.
Servers and Server Locations
On Speedify VPN's website, you can find the number of server locations and countries the company has, but not the number of servers. The number of servers is important when choosing a VPN provider, however, knowing that the company has servers across 50 locations and 38 countries should be enough. 
The servers are located mostly in Europe and South America, and there is pretty good coverage in Asia too. However, Speedify could use some improvement in its coverage in South America and Africa.
Available platforms
With Speedify, you can connect on most of the popular platforms, including Windows, macOS, Linux, iOS, and Android. The company also supports some routers and Fire TV sticks. However, there is no way to manually set up Speedify VPN on gaming consoles or smart TVs, and they don't have browser extensions either. Platform availability is an area in which we would love to see Speedify improve.
Speedify VPN Prices and Plans
Speedify offers multiple subscription plans for all kinds of needs. You can choose between an individual plan, a family plan, and a plan for teams. Each of the subscription plans includes three different subscription lengths and understandably offers other features. 
Another thing worth mentioning is Seedify's pricing. Unfortunately, Speedify doesn't offer any pricing in a different currency other than US dollars. However, we'll do the math for you and tell you how much that would be in GBP.
Individual Plan
The individual subscription provides one account with which you can connect up to five devices simultaneously. You will also have access to all the features, unlimited bandwidth, and premium servers for a price of $4.99 a month (roughly £3.60) with the best value 3-year subscription. If, however, you are not ready to commit to the most lengthy plan, you can try Speedify VPN premium with the monthly plan for $14.99 (about £10.80). 
Family Plan
The family plan offers the same features as the individual plan, but you will get five accounts and five simultaneous connections per account (25 simultaneous connections in total). The best value plan in the family subscription is again the 3-year plan with a price of only $7.50 (approximately £5.40).
Teams
With Speedify, you can even get VPN protection for everyone in your company. With the teams-subscription, each user can connect up to five devices at once and enjoy unlimited bandwidth. 
With the teams-subscription, you will have access to Centralized Account Management and the option to purchase a dedicated server. The yearly team plan will only cost $7.49 per user monthly (around £5.40), and you can get a dedicated server for $75.00 a month (about £54.20), whereas the monthly team plan costs $14.99 (roughly £10.80) + $120.00 (roughly £86.80) if you want a dedicated server.
If you are not eager to open your wallet before testing the waters, Speedify gives you the option to download the app and use their VPN service for free with 2GB per month.
With the free trial, you will only be able to connect to one server; Speedify will decide which is the best for you at the given moment. If you want access to all servers and manual selection, you will need to upgrade your plan. 
Free-plan users have access to all features except for the kill switch. There are also some limitations upon choosing the DNS Service and deciding whether you would like to turn on/off the encryption. 
A noteworthy fact is that Speedify will keep your anonymity when deciding to use the free service as you don't need to register or provide any information. Simply download the app, and you are good to go!
Speedify lets you pay with the most popular cards and PayPal, but there isn't an option to pay with Bitcoin, which is a big downside for those who want to stay anonymous. 
For the users of one of the premium plans, who will decide that they are not that happy with the service, after all, Speedify VPN will issue a full refund if the complaint is made within the first 30 days of purchasing.
Speed and Performance
Speedify VPN, hence its name, is best known for its ability to optimise performance with the help of its unique channel bonding technology. 
Even if users are not connected to two or more networks, they will still attain fast speeds with only one internet connection. However, internet speed with or without a VPN is always relative to multiple factors. 
Speedify's website suggests that your VPN speed may fluctuate depending on the time of the day, how close to you is the server you are connected to, your ISP's maximum speed, and the transport or bonding mode you have chosen in the Speedify app. So you might want to check one of these factors first if your VPN's underperformance is bothering you.
While VPNs are known to slow down the internet speed since the traffic goes through the VPN's encryption tunnel, Speedify claims that it will accelerate all of your web browsing, streaming, downloads, and uploads. If you are interested in exact numbers, some of the latest speed tests on a 1Gbps connection showed speeds ranging from 250Mbps to 700Mbps without channel bonding, which is on par with StrongVPN (600Mbps), and ExpressVPN (630Mbps). Pretty great, right?
As Speedify VPN can use multiple connections to optimize internet performance, you won't have to worry about latency, either.
Privacy and Logging
Speedify has some robust privacy features to offer, including top-notch encryption, reliable kill switch, DNS and IP leak protection, and DNS service. However, Speedify won't protect you from online threats, like malware and adware, which might turn out to be dangerous for its users.
Like every other VPN service provider, Speedify VPN also claims that it has a strict no-logging policy to protect its users' privacy. However, in Speedify's privacy policy, you can find that the company does collect some of its users' data after all. For instance, the company will receive your IP address and Device ID, and they will record at what time your connection begins, how long it lasts, and how much data was used.
Speedify notes that this information is used for performance improvement, troubleshooting issues as well as managing Speedify's free plan (information is needed for the company to be able to keep free users to the 2GB limit)
Another privacy-related red flag is that the company is located in the USA, not the most privacy-friendly country. Moreover, it is also a part of the Five Eyes Alliance, which monitors its internet users. Although Speedify claims that logging its users' data and providing it to third parties is not what the company practices, while reading their privacy policy, you will encounter the following sentence:
"We do not provide governments with access to our data (unless we are required to by law)."
We all know that the US government has requested user data from VPN providers before, meaning that the same could happen to Speedify, too. On the bright side, the company does not keep logs of users' browsing activity, including visited sites or the sent or received data, so this data can't be provided to third parties (since it was not recorded).
All in all, we are not sure if we should be concerned about Speedify's level of privacy, and their privacy policy left us with mixed feelings.
Registration Process
There is not much to say regarding registering to Speedify, as it is really that simple. You just enter your name, email address, country, and postal code. Then, finally, choose your payment method, and you are ready to go. The free plan doesn't even require your name —you will just need to download the suitable app. 
The app has a very intuitive user interface making the app easy to use. You can turn on the VPN on a button found in the top right corner. In the middle of the app, users can see the server they are connected to, along with current usage, latency, and loss information. 
The settings menu is divided into sections: account settings, server selection, connection settings, session settings, privacy, display, and help. 
In addition, there is an explanation under each setting and feature, which will give you information on what it does, and when to use it. This will come in handy for those who are new to the VPN world.
Customer Support
Even though there is a searchable knowledge base on Speedify's website, there will be times when you will need some help from a customer support representative. When these times come, you will only have the option to reach them through email. While this isn't that bad, and the customer support always gives informative answers, you might have to wait a few hours before getting a response.
It would be great if Speedify upped its game with a 24/7 live chat or even a phone line.
Speedify VPN Competitors
Speedify VPN vs ExpressVPN
Let's start with the fact that ExpressVPN is headquartered in the British Virgin Islands, where you can enjoy privacy without worrying about your personal data being requested from third parties, unlike in the US. 
ExpressVPN also precedes Speedify in other areas, like server coverage and supported platforms. ExpressVPN has servers across 94 countries, whereas Speedify covers only 38. 
Besides the most popular platforms, which both VPN providers support, ExpressVPN also has apps for routers and Kindle. You can also configure it manually for Chromebook, wireless routers, Apple TV, PlayStation 4, Xbox One, and other streaming media and gaming consoles. ExpressVPN also has browser extensions for Chrome, Edge, and Firefox.
With both Speedify and ExpressVPN, you can connect to up to five devices simultaneously with one account. While the two providers offer a 30-day money-back guarantee, unlike Speedify, ExpressVPN does not offer a free version of its service, and all of its subscription plans are pricier than Speedify's. 
Speedify VPN vs ProtonVPN
ProtonVPN is located in Switzerland, outside of EU and US jurisdiction, and has some of the world's strongest privacy laws. Unfortunately, that can't be said for Speedify's country of origin, Pennsylvania. 
ProtonVPN covers 55 countries with its servers, and users can connect to 10 devices at once. Speedify, on the other hand, allows five simultaneous connections and has servers in 38countries. 
Both VPN providers have a free version of their service, but ProtonVPN has one of the best free VPNs around since the company doesn't put a monthly data usage limit. On top of that, users can manually choose between three server locations. With Speedify's free plan, you are limited to 2GB per month and one server location. 
On the bright side, Speedify will auto-determine the best server location for you, depending on the server's distance and the best possible speeds.
Speedify vs NordVPN
It is not easy to compete with, maybe, the fastest VPN provider on the market. NordVPN holds its reputation as one of the most speedy VPNs around, but Speedify with its channel-bonding technology is not far behind. 
NordVPN is the pricier option, but it has a remarkable number of servers spread across 59 countries. In addition, the two VPN providers offer a similar number of simultaneous connections. Allowing up to six connections NordVPN leads with plus one. 
Again, Speedify comes off second-best location-wise since NordVPN is headquartered in privacy-friendly Panama.
Speedify VPN Reviews Online
If you are the kind that makes decisions upon other's experience, you definitely rush to the customer reviews whenever thinking of purchasing something. Well, in this case, potential Speedify users will be confused to see what those who have been down this road have to say. 
The highest number of reviews is found on Google Play, with 38,396 total reviews. Most of them gave Speedify 5 stars, but the service has an overall score of 3.9. On the Mac App Store, you can find only 20 ratings with an average of 3.6 stars. 
Even fewer reviews can be seen on Trustpilot, just nine, and the TrustScore is 3.3 stars. Actually, only 22% of the reviewers on Trustpilot have rated the service as excellent. However, considering there are only nine reviews, this information most probably should not be regarded as relevant.
The customers with positive impressions are mainly satisfied with Speedify's ability to use multiple connections at once and achieve the best possible performance.
Wrap Up
To conclude this Speedify VPN Review, we must mention that Speedify's primary purpose was to deliver a technology that will improve internet performance and have customers enjoy accelerated streaming, downloads, and uploads. Having that in mind, maybe we can understand the fact that the company's no-logs policy is actually not that reliable. 
Then again, Speedify has some strong encryption, advanced features and offers decent value for its price.
Most importantly, Speedify's team has implemented the channel-bonding technology, which can not be found in any other VPN provider in the industry, making it an excellent option for those who prioritise speed and performance.
FAQ
Is Speedify VPN safe?
Yes, Speedify will give you a high level of safety with robust features like the kill switch, DNS and IP leak protection, and DNS service. Also, it uses strong encryption, including ChaCha 256-bit and AES128-GCM, which will give you plenty of protection.
Is Speedify VPN free?
Speedify offers you the option to use its service for free by downloading the app. Throughout the process, you will stay anonymous since the company won't require any information from you to use the free plan. 
With Speedify freemium, users get 2GB of data per month, one auto-detected server location, and access to most of its top-notch features.
Does Speedify work with Netflix?
No, unfortunately, Speedify won't unblock Netflix libraries from other countries. However, they have a bypass feature that will let you connect directly to Netflix without going through their VPN tunnel. It basically turns off the VPN for Netflix only while remaining protected on other sites and apps.
Is Speedify fast?
Yes, Speedify got its name for a reason. It will significantly boost your internet speeds with the help of its unique channel bonding technology. So even if you are not connected to two or more networks, you will still attain fast speeds with only one internet connection.