Number of Templates: 1,000+
Free Plan: Yes
Free Domain: /
Hosting: Yes
Blogging and eCommerce: Yes
Customer Support: Forum, Knowledge Base, Webflow University, e-mail
Webflow Review
Webflow is slowly but surely becoming one of today's most popular website builders. If you are curious about what makes this platform stand out from the competition, this Webflow Review has all the details.
Advertiser disclosure
This page may contain links to our partners' products and services, which allows us to keep our website sustainable. This means that cybercrew.uk may receive a compensation when you sign up and / or purchase a product or a service using our links. However, all opinions expressed in this article are solely ours, and this content is in no way provided or influenced by any of our partners.
Number of Templates: 1,000+
Free Plan: Yes
Free Domain: /
Hosting: Yes
Blogging and eCommerce: Yes
Customer Support: Forum, Knowledge Base, Webflow University, e-mail
Web designers
STRENGTHS
Built-in CMS features
Extensive design customisation
On-page editing
Built-in animated effects
Excellent learning resources
WEAKNESSES
Steeper learning curve
Limited customer support
If you're in the market for a website builder, you've probably come across Webflow. Over the last few years, Webflow has grown into one of the most prominent platforms for creating fully functioning websites with little programming skills required.
In this Webflow review, we'll look at the features that make Webflow so popular and explain who this platform is best for. So far, Webflow has been used by over 3.5 million people worldwide. Could it be the right tool for you too?
What Is Webflow?
Webflow is a visual website builder that allows users to build fully-responsive and custom websites with zero coding required. In essence, using Webflow, you can take advantage of all the power of HTML, CSS, and JavaScript on a visual canvas without writing a single line of code.
Webflow is much more than a standard website builder like Wix, Squarespace, or Weebly. Instead, it is somewhat of a fusion between a DIY site builder, a hosting platform, and a CMS tool akin to WordPress and Drupal. 
The platform was founded in 2012 by Vlad Magdalin, Sergie Magdalin, and Bryant Chou with the intention of making web design and development more accessible to everyone — and it seems to be succeeding at it. Over the past few years, Webflow has gained a lot of traction among both web designers and less tech-savvy users. Currently, it has over 3.5 million active users worldwide.
If Webflow sounds like something you might be interested in, read on for a full overview of this platform.
Ease of Use
Compared to most other drag-and-drop website builders, Webflow has a steeper learning curve. To be able to use the platform to its full potential, you should have some experience in web development and at least basic knowledge of HTML and CSS. 
From the first moment you sign up to the platform, Webflow does an excellent job at making you feel at home and providing you with the help you might need. Upon signing up, you'll have to fill in a quick questionnaire.
Based on your answers, Webflow will give you an onboarding tutorial on how to start building your site. First, you will learn all the basics, such as:
How to create a simple layout

How to add custom elements (for example, headings and buttons)

How to apply styles and classes to page elements
The tutorial will also explain how to make responsive style adjustments, preview the changes you've made on both desktop and mobile, and publish your site.
Overall, while Webflow might not be as easy to use as other website builders out there, its in-depth tutorials and how-to videos will help you get up to speed with the platform in no time.
To learn more about the platform's inner workings and web development in general, users can also dive into hundreds of educational videos, tutorials, and courses offered by Webflow University. For instance, if you are a complete beginner, the Webflow 101 crash course will do an excellent job of helping you get comfortable using the platform.
Templates and Design Options
After you've completed the onboarding tutorial, you will be able to choose one of Webflow's pre-made templates and start the site-building process yourself. Alternatively, you can also pick one of Webflow's blank presets and start building your site from the ground up. 
There are just over 1,000 Webflow templates available, a small portion of which are free to use, while the rest have to be paid for. Premium templates can cost anything from $20 (roughly £15) to $150 (roughly £115).
You can filter Webflow templates by category to find one that fits your needs. There are multiple categories that users can choose from, such as photography & video, fashion, blog, design, education, entertainment, and many others.
Webflow templates look professional, visually appealing, and are fully customisable. Moreover, they are all mobile responsive and will automatically adjust to any screen size. Each Webflow template comes with a brief description of its design options and is usually made up of multiple page schemes. 
After picking your preferred template, you will enter the Webflow Designer. The website designer looks strikingly similar to Photoshop, and it may intimidate some users due to the sheer scope of options. There is a lot to comprehend, and you may find it challenging to find your way around in the beginning.
With that said, the design freedom available in Webflow is unparalleled by any other website builder on the market.
Webflow follows the box model in website building. Every element on a Webflow website is in the form of a rectangular box. Image boxes, button boxes, and text boxes all overlap to form the site's layout.
You can add elements anywhere you want and style them as you please. Furthermore, you can change their colour, typography, size, borders, etc. You can also assign a class and ID to each of the elements. In Webflow terminology, a class is styling information that you can save and later apply to as many elements as you want on your site.
One of the best things about Webflow is that it lets you design your content with a live preview to know exactly what the changes you are making look like.
Another thing that sets Webflow apart from other website builders is that it allows users to create custom interactions and animations. You can set up triggers to execute certain animated effects to your site, such as parallax scrolling and multi-step animations. A trigger can be anything, from hovering over or clicking on an element to scrolling down or loading the page. 
The best part is that you can do all these things without touching a line of code. Webflow automatically generates the corresponding code in the background while you are building your site. However, you can also embed custom CSS and HTML directly to your site and give it all the custom functionality you want.
Webflow CMS
Building a beautiful and responsive website is one thing, but what if you want to create a content-rich website you can scale as your business grows? Webflow has you covered in that case as well.
Webflow has many built-in CMS features that enable you to organise and manage every piece of content on your website. Furthermore, this platform allows you to store all your site's content, including blog posts, images, projects, clients and authors, into a searchable CMS Collections database. 
Different content types signify different CMS collections, so you can have a collection of blog posts, images, authors, clients, team members, etc. Once you enable eCommerce for a particular project, you will also have access to two additional collections — Products and Categories.
You can access the Webflow CMS right from the Webflow Designer. To create a new CMS collection, you can either use one of the Collection Templates on offer or create your own collection from scratch. Once you have created a collection, you can display its content on your website however you see fit.
Webflow Editor 
With most CMS platforms, including WordPress, users have to write and edit their content on the backend. However, Webflow takes a whole different approach. It allows you to change and update your content directly on your published website and see how the changes will look in real-time, all through the Webflow Editor.
You can edit the text, change the link settings, replace the images, and customise the buttons. Note that none of these changes will go live until you decide to publish them.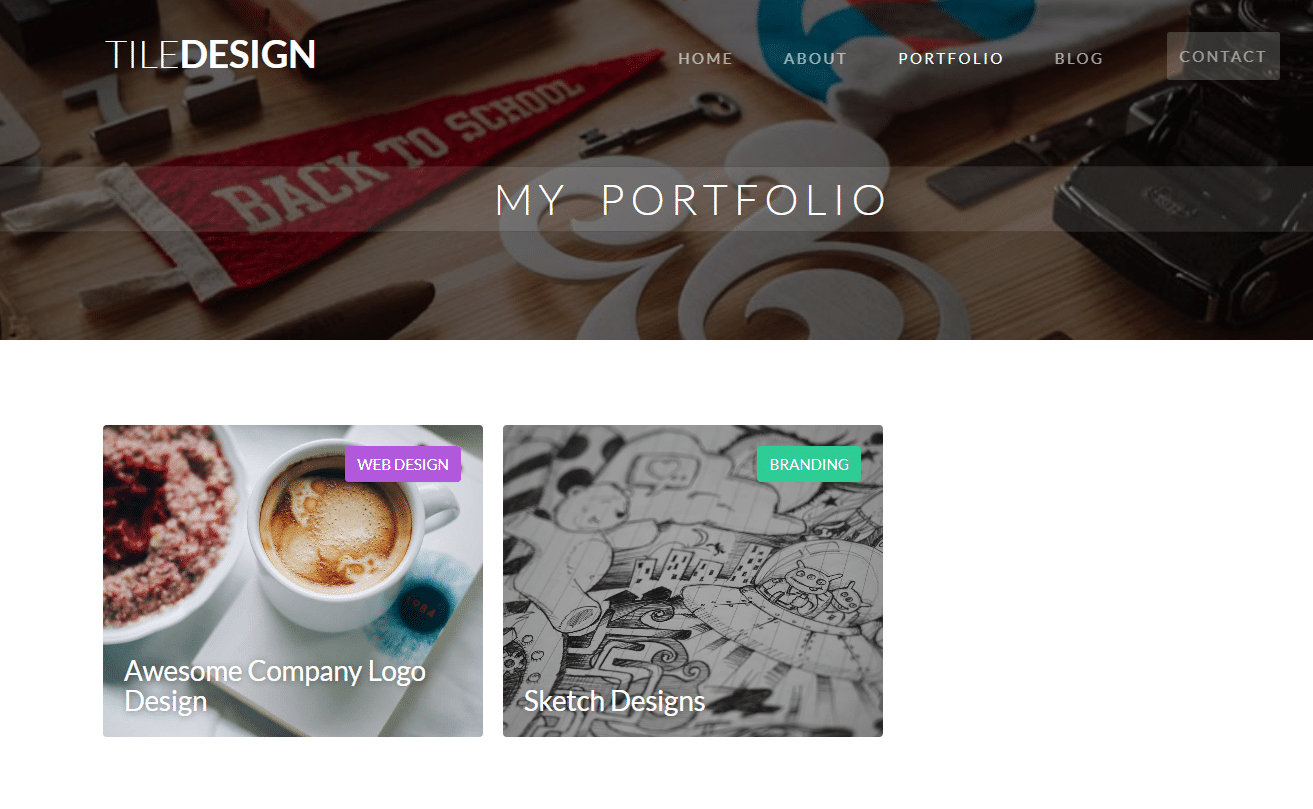 As the site owner, you will get free access to the Webflow Editor. However, you can also invite content collaborators and other team members to edit and update their content through the Webflow Editor anytime. With detailed version history, you will be able to see exactly who changed what on your site.
You will also find this feature useful if you are a web developer working for a client. The Webflow Editor will enable your client to make all the changes they want to the site's content without disrupting its design and flow.
eCommerce Tools
With Webflow, you can create and manage a fully-functioning online store. However, if you want to start selling online, you will have to subscribe to one of Webflow's eCommerce plans, starting from $29 (roughly £22).
We'll examine some of the key eCommerce features included in Webflow in the next few sections.
Built-in Shopping Cart and Checkout Page
The most basic features an online store should have are a shopping cart and a checkout page. Not only are these features pre-built in Webflow, but the platform also lets you fully customise your shopping cart and checkout page to match the rest of your website's design. For instance, you can choose the number of items shown in the cart preview and customise the cart's opening and closing animation to your preference. You can also create discount codes that shoppers can apply at checkout.
Physical and Digital Goods
With Webflow, you can sell a maximum of 3,000 physical and digital products. You can also set up different product variants, highlight key product information, set up shipping options, track product inventory, and update it automatically after a sale. For instance, when an item is all sold out, Webflow will automatically apply the "out of stock" status to it.
Multiple Payment Options
You can accept payments from 200+ countries to your online store. These include credit and debit card payments through Stripe and PayPal and web payments, such as Apple Pay and Google Pay. 
Automatic Tax Calculations
Webflow will automatically calculate the tax and VAT owed at checkout based on the customer's location and add it to the price of the products purchased. However, automatic tax calculation only applies to the United States, Canada, the European Union, and Australia. 
Social Media Integration
Webflow lets you connect your product catalogue to Facebook, Instagram, and Google,  which will enable you to run more profitable marketing campaigns and boost conversions. 
Shipping Integration
Thanks to Webflow's recent integration with Shippo, you can create shipping labels for packages and set up order tracking for your customers. You can choose to ship from DHL, FedEx, USPS, UPS, and more.
All in all, Webflow is a pretty powerful eCommerce platform. However, there are a few limitations you should know about before choosing it for building your online marketplace. For example, Webflow lacks an abandoned cart tool, and there is no built-in option to sell subscription-based products. 
There are also no free eCommerce templates available in Webflow. Most eCommerce templates come at a minimum of $79 (roughly £60).
Webflow SEO
SEO, or search engine optimisation, is the process of improving the visibility of a website in search engine results pages. Webflow has several built-in features that cover the basics of SEO. Here are just a few of the things you can do to boost your site's ranking on Google and other search engines.
Add SEO titles and meta descriptions on posts

Set up automatically generated XML sitemaps

Integrate with Google Analytics to track the traffic and engagement on your website

Set a global canonical tag

Create image alt text

Set 301 redirects to redirect traffic from one URL to another

Generate a robot.txt file to control how search engines crawl and index your website
These SEO tools are already built into Webflow. However, you can always install additional plugins and integrations to up your SEO game even more.
Plans and Pricing
Weblfow pricing can seem confusing at first glance. With up to 12 different plans available, you may find it challenging to find the right plan for you. However, this breakdown of Webflow's plans and pricing will give you a clearer picture of which plan you should choose.
Webflow divides its pricing plans into two categories: Site plans and Workspace plans. The Site plans are aimed at users who want to connect a custom domain name and host their website with Webflow. On the other hand, the Workspace plans aim at agencies, freelancers, and teams who don't require Webflow hosting and are looking to create multiple projects. 
The Site plans are further divided into "non-eCommerce" and eCommerce plans. Before we go into more detail, you should know that a free Webflow plan is also available. Each Webflow website automatically begins with the free Starter plan, which can be upgraded at any time if you need more resources.
Here is a full overview of Webflow's Site plans:
Webflow "Non-eCommerce" Site Plans
Starter
Basic
CMS
Business
Monthly price, when billed yearly 

Free

$12 (roughly

£

9)

$16 (roughly

£

12)

$36 (roughly

£27)

Maximum monthly visits

1,000

25,000

100,000

250,000

Number of CMS items

50

0

2,000

10,000

CDN bandwidth

1 GB

50 GB

200 GB

400 GB

Guest editors

0

0

3

10

Static pages

2

100

100

100

Form submissions

50/lifetime

500/month

1,000/month

2,500/month
With the "non-eCommerce" Site plans, you can create any type of website except for an online store.
With the free plan, you can build and publish up to two websites, but you cannot connect a custom domain name and have to display a Webflow ad on your site. Plus, the free plan limits you to 1 GB of bandwidth per month.
If none of these plans suits your needs, there is the Enterprise plan that you can tailor specifically to your website's needs and goals. This plan has no set price, and you will have to get in touch with the Webflow support team to get a custom price based on what the plan includes.
Webflow eCommerce Site Plans
The eCommerce Site Plans include the same resources as the non-eCommerce plans described above but come with additional features for managing an online store.
Standard
Plus
Advanced
Monthly price when billed yearly 

$29 (roughly

£22)

$74 (roughly

£

56)

$212 (roughly

£

160)

Maximum number of products

500

1,000

3,000

Transaction fee

2%

0%

0%

Annual sales volume

$50K (roughly 

£

38.34K)

$200K (roughly

£

153.36K)

Unlimited

User Accounts

3

10 

15
Each of the eCommerce plans also includes: 
Custom shopping cart and checkout page

E-mail product fields and e-mail customisation

Secure payments powered by Stripe

Automatic tax calculations

Social media integration

Custom code integration
Workspace Plans
Webflow's Workspace plans are aimed at users who don't need Webflow hosting or the ability to connect a custom domain name to their site. With a Workspace plan, you can build an unpublished website, export its code and host it on another platform.
Another option is to publish your website on a staging site using the webflow.io subdomain. You will find this option useful if you are a web developer who wants to show their client a preview of what the site will look like after going live. 
Note that if you choose one of these plans, you will not be able to host your site on Webflow, use its CMS features, or connect a custom domain name. The Workspace plans differ in terms of how many unhosted websites you can build and the number of teammates you can invite to your project, among other things. 
Starter
Core
Growth
Monthly price when billed yearly 

Free

$19 (roughly

£

14)

$49 (roughly

£37)

Number of unhosted sites

2

10

Unlimited

Number of teammates

1

3

9

Billing permissions

No

Yes

Yes

Publishing permissions

No 

No

Yes
The paid Webflow plans also allow you to::
Add and export custom code

Bill clients directly within Webflow

Have an unlimited number of websites published on the webflow.io subdomain

Remove Webflow ads on unpublished sites (Growth plan only)

Control which teammates can publish to production (Growth plan only)
Registration Process
The Webflow registration process is simple and easy to follow. To start using Webflow, you will first need to sign up for a free Starter plan. You can do that simply by creating a Webflow account. To register to the platform, you will need to enter some basic information, such as your first and last name, e-mail address, and password. 
You will then need to answer a few questions, including:
What type of website you are looking to build

What is your level of expertise in website development

Who will you build the site for (yourself or a client) 
As noted earlier, Webflow will then give you a guided tour of how to use its drag-and-drop website builder. And that's it.
You can then choose a template for your website and start editing it to your preference. If you find the free plan too limiting, you can upgrade to one of the paid tiers anytime you want. Once you've subscribed to one of the Site plans mentioned above, you will be able to add a custom domain name to your site. 
You can either connect a previously hosted domain to Webflow or purchase one from Google Domains or GoDaddy Domains. Unlike most other site builders, Webflow doesn't include a free domain name during the first year of using the platform.
Customer Support
If you run into an issue while building your Webflow website, there are several ways of solving it:
You can access the Webflow support forum and ask Webflow's community for help

You can visit Webflow's extensive knowledge base that contains answers to all of the most common questions and problems

you can dive into the hundreds of courses and educational videos offered by

Webflow University

.
However, if you want to speak with a Webflow support representative, your options are pretty limited. You can contact Webflow's support team only by e-mail, and they are only available from Monday to Friday, 6 am to 6 pm PT. Unfortunately, there is no phone line or live chat available. 
Webflow Alternatives
Webflow vs WordPress
WordPress is a platform most frequently compared with Webflow.
The core difference between Webflow and WordPress is that Webflow is a SaaS application that handles all the technical aspects of your site, such as building, hosting, performance, and security for you. 
On the other hand, WordPress is an open-source CMS platform, which means anyone can download and use its code for building their website. It also means that users have to take care of the technical aspects of their site themselves.
Another key difference between the two platforms is their user base. Webflow is geared towards web designers and more experienced users who know their way around coding and web development. WordPress is used by the general public, illustrated by the fact that it powers nearly half of the entire Web.
Plugins are arguably WordPress' main selling point. There are currently over 55,000 WordPress plugins available, far more than the number of Webflow integrations. However, WordPress' biggest strength is sometimes regarded as a major drawback. 
Often, WordPress users install too many plugins, whether for SEO, eCommerce, or other functionality — and this can adversely affect their site's security and performance. Webflow users don't have that issue, as all the core eCommerce and SEO functionalities come pre-built with the platform. 
If you want to dive into a more detailed comparison between the two platforms, check out our Webflow vs WordPress blog post.
Webflow vs Squarespace
Squarespace is another website builder you will often find compared with Webflow. While there are a few similarities between the two platforms, such as the ability to build an entire website without coding and their drag-and-drop website builders, there are also some significant differences.
One area in which Squarespace excels is its template library. Squarespace doesn't have many templates, just over 100, but all of them look modern, stylish, and are fully mobile-responsive. The best part is that all Squarespace templates are free, which is not the case with Webflow. 
Squarespace is also much easier to use than Webflow. The platform comes with an intuitive drag-and-drop website builder you can get used to very quickly. With Squarespace, you can have a fully functioning and responsive website all in a day's work. However, that comes at the cost of design flexibility. 
Webflow is much more difficult to understand when you first use it, but it allows you to customise your site down to the smallest detail. 
Overall, if you are an experienced developer who requires more design freedom when building your website, you will enjoy Webflow more. If, on the other hand, you are a beginner in website development and don't require much design flexibility when building your website, Squarespace will be a better fit for you.
Webflow vs Wix
With a user base of over 200 million people worldwide, Wix is perhaps the most popular website builder today. The platform's global recognition is due to its reasonable pricing, excellent customisation options, the abundance of free templates and integrations, and ease of use.
In fact, Wix is one of the few platforms with an AI-powered website builder that generates personalised websites for users based only on a few questions. So, if you are looking to build a small blog, portfolio, or promotional website, there is no quicker way to do it than with Wix ADI. 
Wix's regular drag-and-drop website builder is a bit more complicated than Wix ADI but still much easier to get the hang of than Webflow. Wix also has a massive library of over 800 templates, and the best part is that they are all entirely free to use. 
However, when it comes to template customisation, Webflow wins again. Its templates may not be as visually-appealing as Wix's, and hardly any of them are free. Still, they can be customised to the tiniest detail. Webflow is also a more comprehensive platform, as it combines both site-building and CMS features, which you will not find in Wix.
If you are still not sure which platform to choose, our Webflow vs Wix comparison might be of great help.
Wrap Up
To conclude this Webflow Review, I must say that Webflow is an excellent website builder. With its intuitive user interface and wide range of templates and features, Webflow will let you design and manage any type of website imaginable. Just be prepared to spend some time getting used to it. Even though it's not as user-friendly as, for example, WordPress, it's well worth taking into consideration.
FAQ
Is Webflow actually good?
Yes, Webflow is an excellent platform for creating high-quality and responsive websites. It lets you create and manage your website with a lot of flexibility and control over your designs.
Is Webflow worth the cost?
Yes, Webflow offers a great value for the price. At the cost of just $12 (roughly £9.20) per month, Webflow lets you create, manage, and host a high-quality website that is responsive and looks great on any device.
Is Webflow better than WordPress?
Both WordPress and Webflow are both excellent platforms for building and managing a website, so none of them is better than the other. The two platforms are simply targeted at different users. Since WordPress is easier to use than Webflow, its user base consists of more regular users. In contrast, Webflow is geared towards more experienced users and web designers who are familiar with the basics of coding and web development.
Are Webflow sites secure?
Yes, Webflow sites are secure. Webflow takes security very seriously and employs several measures to ensure that your site is safe and secure. These measures include firewalls, intrusion detection systems, and SSL certificates.