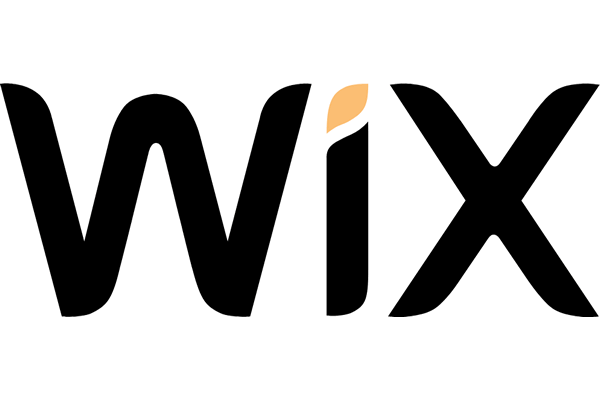 Free Version: Yes
Blogging Functionality: Yes
Number of Templates: 800+
Free Domains: Yes
Customer Support: E-mail, live chat, phone, online help centre
Wix Review: The World's Most Popular Site Builder
Are you contemplating whether to use Wix to build your website? This Wix review will settle all your doubts and help you decide whether Wix is the right choice for building your dream website.
Last Updated: May 21, 2022
Advertiser disclosure
This page may contain links to our partners' products and services, which allows us to keep our website sustainable. This means that cybercrew.uk may receive a compensation when you sign up and / or purchase a product or a service using our links. However, all opinions expressed in this article are solely ours, and this content is in no way provided or influenced by any of our partners.
Free Version: Yes
Blogging Functionality: Yes
Number of Templates: 800+
Free Domains: Yes
Customer Support: E-mail, live chat, phone, online help centre
Creative freedom
STRENGTHS
All 800+ templates are free to use
Integration with 250+ apps and widgets
Multilingual websites
Excellent eCommerce options
Extremely flexible
WEAKNESSES
No option to switch templates
No eCommerce tools in start-up plans
There are a lot of website builders on the market these days, but Wix is by far the most popular. Wix is the website builder of choice for millions of site owners the world over, so it is worth taking a closer look at what makes this platform the go-to solution for so many people.
In this Wix review, we will explore all of its features and see how it stacks up against the competition. We'll also take a look at who Wix is best for and help you decide if it's the right platform for you.
What is Wix?
Wix is a cloud-based development platform that merges site-building and web hosting services into one.
Wix comes with an intuitive drag-and-drop website builder, allowing users without any coding knowledge to quickly and easily build a functioning and visually-appealing website. At the same time, Wix hosts all the sites built on its platform on its cloud-based servers.
Wix was founded in 2006 by Avishai Abrahami, Giora Kaplan, and Nadav Abrahami. The company is headquartered in Tel Aviv, Israel. Today, Wix has over 200 million registered users across 190 countries, over 5 million of which are paid subscribers, making it perhaps the biggest name in the website builder space.
Ease of Use
Wix is one of the most user-friendly website builders on the market, which is why it's so popular with first-time website owners. Depending on their level of experience in site building, users can choose between three website editors when building their Wix website: Wix ADI, Wix Editor, and Velo by Wix.
By default, one of the first questions you are asked when you start using Wix is whether you want to let Wix ADI generate a website for you or build your site yourself with Wix Editor.
Wix ADI
Wix ADI is Wix's AI-powered site builder that generates personalised websites for users in one go.
The platform is based on artificial intelligence algorithms that design websites based on users' needs and preferences. Wix ADI works by asking you a series of questions about your website goals and design preferences.
Based on the answers, Wix ADI will create a ready-made website tailored specifically to you. Wix ADI does not have drag-and-drop functionality, but you can still make small changes to your site, such as editing colour, fonts, and themes and adding animations.
The best part is that you can also switch to the regular Wix Editor any time you want. From there, you can make all the tweaks you want and add all the functionality that you feel is missing. Just be aware that you won't be able to switch back to Wix ADI later and keep the changes you've made with the Wix Editor.
Wix Editor
Wix ADI is a good choice for complete beginners, but most Wix users choose to use Wix's regular drag-and-drop site builder. Compared to Wix ADI, the Wix Editor requires a bit more time and effort to comprehend, but it gives you complete control over your site's layout in return.
Although some users may find the sheer scope of design opportunities overwhelming at first, the Wix Editor is still quite intuitive and straightforward to get the hang of.
It has a drag and drop functionality, which means it lets you drag and drop different elements, such as page sections and images, wherever you want on your site.
The Wix website builder is also WYSIWYG (What You See Is What You Get), so you will see all these changes happen live instead of constantly having to switch between the front and the back end editor.
Velo by Wix
Finally, for the most tech-savvy users out there, there's Velo by Wix. Velo by Wix is an open development platform that allows users to create advanced websites and applications. All you will need to do to start using Velo is sign up to Wix and choose a blank template in the Wix editor.
From there, you can enable the Velo Dev mode, which will allow you to add custom functionality to your website via APIs and JavaScript. Rather than regular users, Wix's Velo platform is aimed at web developers who want to create more custom solutions or who need to add advanced features to their site.
Wix Editor X
In 2020, Wix also introduced Wix Editor X, an updated version of Wix Editor that is explicitly aimed at agencies and web designers. Wix Editor X offers users a multitude of advanced design features, such as docking, grid layout, text scale, advanced sizing control, custom breakpoints, flexible canvas and many others.
In a nutshell, the Wix Editor X allows users to create fully responsive web designs without writing a single line of code.
Wix Templates and Design Flexibility
Wix templates are pre-designed website layouts that your website content is applied over. Wix has a massive library of templates that users can choose from, currently over 800.
Most Wix templates look professional and eye-catching. They come in various styles and themes and are categorised by industry and topic, such as food & travel, arts, news & business, personal blog, fashion & beauty, and so on.
Each of these categories also has a number of subcategories, allowing you to get even more specific when looking for a template.
You can also use a blank template if you prefer to start building your site from scratch.
After selecting a template, you can customise it however you want to. You can drag and drop entire sections and blocks, change alignments and add new pages and menus at just the click of a mouse.
You can also change colours and fonts, add media files, such as images and videos (you can add your own media files or choose from Wix's huge collection of professional-looking images and videos), and add and manage blog posts. Clicking on any element on the template also opens a toolbar with design options specific to it.
The customisation options are almost endless.
The best part about Wix templates is that they are all free to use, which is not something typical of most other site builders. Moreover, all Wix templates are mobile responsive, which means they will look great on mobile and tablet screens.
One negative aspect of Wix templates is that, once you choose one, you will not be able to replace it with another one after your site is live. So, you will have to tread very carefully and make sure you choose a template that you will be happy with it in the long run.
If not, you might have to redesign your entire website from scratch just to be able to switch to a different template.
The Wix App Market
Wix has many useful built-in tools to help you get started, but you will probably need to extend your site's functionality at one point or another. That is where the Wix App Market comes in. The Wix App Market is an online marketplace that offers a range of apps and widgets that users can integrate into their websites.
There are currently over 250 integrations available, so there is an app for almost any functionality imaginable. That includes marketing and eCommerce tools, social media integrations, online chats, SEO, newsletters, reviews and ratings, pop-up forms, calendars, and more.
Some of the apps are designed by Wix, while others are built by third-party developers. In addition, most apps are entirely free to use, so you could potentially enhance your site with additional functionality without spending a single penny. Installing an app on your site is also very simple and comes down to just a few clicks.
Overall, the Wix App Market is an excellent way for users to add advanced features to their website without having to code them themselves.
eCommerce Tools: Can You Sell Online with Wix?
If you are looking to start up an online store, Wix offers a range of eCommerce tools to help you do just that.
However, you should be aware that Wix's eCommerce tools are not included in the platform's start-up plans. Instead, you will have to subscribe to one of Wix's Business and eCommerce plans (starting from £8.50 a month) to be able to sell products and accept online payments.
Subscribing to one of Wix's Business and eCommerce plans will open up a world of possibilities for building and managing your online store.
First off, Wix doesn't impose a limit on the number of products (whether physical, digital, or subscription-based) that you can sell using the platform. If you are selling physical products, you will be able to add different product options and variants, such as size and colour and multiple product images and videos.
Wix also has several payment methods available. You can accept payments from all the leading debit/credit card providers, such as Visa, Mastercard, American Express, and major payment gateways like PayPal, Clearpay, Pay Now by Klarna, Square Stripe, Skrill, and many more. Selling in multiple currencies is possible as well.
Wix also lets you create discounts and promotional codes, set up automatic tax calculations, and even connect your online store to a dropshipping marketplace.
Another useful eCommerce option that will help you generate more revenue is the abandoned cart recovery tool. This option will allow you to remind customers who left your site mid-purchase to return and finish their transaction.
These are some of the key eCommerce tools you will have access to with Wix, but we've barely scratched the surface. You can see a full overview of Wix's eCommerce features below:
An unlimited number of physical and digital products

Different product variants

Dropshipping

Secure online payments

Abandoned cart recovery

Multiple currencies

Multichannel selling

100+ online store templates

Advanced shipping

Product reviews

Store management via mobile app

Real-time shipping calculator
Blogging With Wix
If you want to use Wix for blogging, you will have all the necessary startup tools for building and managing a blog site at your fingertips. Still, there are a few things you should be aware of before choosing Wix as your blogging platform.
For starters, blogging with Wix is free. However, if you choose to use Wix's free version, you will not be able to use a custom domain name, and you will also have to run Wix ads on your blog.
Aside from that small disadvantage, Wix will allow you to create a beautiful and functional blog fairly quickly and easily. There are a lot of stunning blogging templates and layouts you can choose from. Plus, there is an almost unlimited number of design options that will help you add your personal touch to your Wix blog template.
Once your blog site is up and running, you will be able to schedule posts for later publication, access version history and autosave features, and use tags and categories to organise your blog posts.
You can also add a comment section, enable or disable it for specific blog posts, and even set up blog post subscriptions for your readers.
Creating a new blog post is as simple as selecting the My Blog option from the left-hand sidebar on Wix Editor and clicking on the Create a Post button. From there, you can start writing your blog post, change its default URL, SEO-optimise it, and add images, videos, galleries, GIFs, and even custom HTML to it.
To sum up, Wix has a pretty robust blogging functionality. Whether you want to start a blog site from scratch or are just looking to add a simple blog section to your site, you will find Wix's blogging features more than enough.
Mobile Sites
Wix websites are mobile responsive, meaning they will adjust to the screen size of the device being used to view them. All Wix websites are automatically optimised for smaller screens, but you can also customise the mobile version of your site yourself.
To switch to the mobile editing view, just click on the smartphone icon at the top of the Wix editor.
With the Wix mobile editor, you can resize your mobile text, add or remove certain elements, re-order entire page sections, and change your site's colour scheme. Simply put, Wix gives you total creative freedom when customising the mobile version of your site. Not only will you be able to make all the small tweaks you want, but you can change its layout entirely if you prefer.
Wix also allows you to set up a Quick Action Bar on your mobile site, which will allow users to contact you by e-mail, phone, or through social media at the tap of a finger.
Keep in mind that any changes you've made to the mobile website won't affect how its desktop counterpart looks.
With the Wix app, you can also manage your website directly from your phone.  Namely, the Wix Owner app allows users to customise, manage, and grow their website on the go.
SEO
Wix offers a good range of built-in SEO tools that allow users to optimise their websites for search engines and boost their online presence.
One Wix SEO feature that beginners will find particularly useful is the Wix SEO Wiz. The SEO Wiz is a step-by-step SEO plan that you can use to improve your website's visibility and rank higher on Google search results.
SEO Wiz will help you to:
Choose the right keywords for your website

Optimise your website's title and meta tags

Generate a sitemap for your website

Submit your website to search engines
Not only that, but the SEO Wiz will also guide you through every step of the way, and explain why taking each of these steps will help your website rank better.
You can also connect Google Analytics to your Wix site, which will help you to:
Track your website's traffic

Analyse your website's visitors

Understand where your website's traffic is coming from
Multilingual Capability
A great way to give your visitors a more personalised website experience is to translate your site into multiple languages. Wix allows you to translate your website into 100+ different languages. What's more, Wix makes translating your site into another language a breeze.
All you will need to do is go to the Settings menu of the Wix Editor and select the Multilingual option. Here, you can choose your main language and the language you want your website to be translated into. You can also add more languages whenever you want to.
You can also choose to have your content translated automatically with Google Translate or enter your own translation manually. You can even make design edits specific to different language versions of your site if you want to. Your website visitors will be able to access their preferred language simply by selecting the corresponding flag from the Switch Languages panel.
Overall, Wix is a solid platform for creating multilingual websites and an excellent choice for users striving to reach an international audience.
Wix Plans and Pricing
At this point, you must be wondering how much it costs to build a Wix website. Well, you can build and host your site with Wix at zero cost, but the free plan does come with a few limitations you should be aware of.
Domain name with Wix branding (

accountname.wixsite.com/siteaddress

)

You have to run Wix ads on your site

eCommerce tools are not available

There is a maximum of 500 MB bandwidth and storage
Aside from these limitations, users of the free plan have all Wix templates and customisation options at their disposal. So, if you are looking to build a simple blog, portfolio, or promotional site and don't mind the ads, Wix's free plan will more than suffice.
For £3.50 a month, the Connect Domain plan allows users to replace the free Wix URL with their own custom domain name but imposes all the other limitations mentioned above.
The more professional users out there, who want to connect their own custom domain name, get rid of Wix ads, and access Wix's eCommerce features will have to subscribe to a Wix premium plan. The three most basic Wix premium plans start at £6.50 per month and go up to £19 per month.
Combo
Unlimited
VIP
Price

£6.50

£

9.50

£19

Bandwidth

2 GB

Unlimited

Unlimited

Storage Space

3 GB

10 GB

35 GB

Video Hours

30 minutes

1 hour

5 hours
All the plans include
A Custom domain name

Free domain name voucher for one year

No Wix ads

Free SSL certificate

£75 gift voucher
The VIP and Unlimited plans also come with the added perks of a Site Booster app and a Visitor Analytics app, which users can use for free during their first year. Moreover, the VIP plan includes the option to design a professional logo for your brand, with 40+ social media logo files and priority customer support.
However, you will not find any of the Wix eCommerce tools in the Website plans. They are included in the Business and eCommerce plans, which range from £13 to £22 per month.
| | | | |
| --- | --- | --- | --- |
| | Business Basic | Business Unlimited | Business VIP |
| Price | £13 | £17 | £22 |
| Bandwidth | Unlimited | Unlimited | Unlimited |
| Storage Space | 20 GB | 35 GB | 50 GB |
| Video Hours | 5 hours | 10 hours | Unlimited |
The Wix Business plans boast all the features included in the Website plans, plus a range of eCommerce tools that will allow you to sell products and accept payments online. In addition, all the Wix plans we've mentioned come with a 14-day money-back guarantee.
Registration Process
Getting started with Wix is extremely simple. All you will need to do to register to the platform is enter a valid e-mail address and a password, and you'll be ready to start using Wix's services. 
Once you've registered with Wix, just click on the Create New Site button, and you will be able to start building your site. First, you will be prompted to choose the type of website you want to create, with options such as Online Store, Portfolio, Blog, Consultant, and Technology Company.
Next, Wix will ask you whether you want to build your site yourself with Wix Editor or let Wix ADI create a website for you.
Based on your answer, you will have your Wix website generated in a few minutes or will have to select a template and customise it yourself. You will be able to create and publish as many sites as you want, as long as you stay within your bandwidth and storage limits.
As previously mentioned, you can register, build, and publish your site with Wix, all for free. Once your website has outgrown the free plan, it is easy to upgrade to a Premium plan. All you will need to do is select the Upgrade option at the top of your Wix dashboard, select the plan you want to purchase and continue to Checkout.
You can then choose whether you want to purchase your domain name directly from Wix or connect a domain name you've already purchased from a different domain host. Remember that a Wix subscription will allow you to use a new domain name entirely free for one year.
Customer Support
Wix offers customer support through an online help centre, e-mail, phone, and live chat.
Wix's help centre is a great resource for finding answers to simpler and more general questions. The Wix live chat is also a good option for resolving simpler issues, but if you require more personalised assistance, you can contact Wix by phone and e-mail at any time. Phone support is available 24/7 in multiple languages for Wix subscribers.
You can also submit a ticket and contact Wix by e-mail, in which case you can expect a response within a reasonable time frame.
Also, if you subscribe to the Wix VIP plan, you can take advantage of priority customer support and have your questions answered ahead of everyone else.
Wix Alternatives
Wix vs Squarespace
Wix and Squarespace are the two most popular site builders on the market today, together powering over half of all websites built with a site builder. However, there are a few key differences between them.
When it comes to ease of use, Wix is the definite winner. While Squarespace is in no way difficult to use, Wix's intuitive drag-and-drop editor and its AI-based website builder make it a far better choice for complete beginners.
Wix is also much more flexible when it comes to site customisation. Wix is an unstructured editor, which means it allows users to drag and drop elements anywhere they want to on the page, even pixel by pixel.
Squarespace takes a slightly different approach to site-building. It has a structured editor, constraining users to drag elements into grids and columns and forcing them to stay within a certain structure.
Wix also wins by the number of templates. Squarespace has just over 100 templates, which is just a small fraction of Wix's huge template library. With that said, Wix doesn't allow you to switch templates once you've chosen one, which is not the case with Squarespace.
Unlike Wix, however, Squarespace doesn't have a free plan. That might be a deal-breaker for users who want to build a small site and are reluctant to spend money on it.
Wix vs WordPress
The core difference between Wix and WordPress is that Wix is a site builder, while WordPress is an open-source CMS platform. Right from the get-go, that makes WordPress more difficult to use, as it requires you to take care of more aspects of your website, such as hosting and tech support.
That does, however, give WordPress users more flexibility when building their site.
In fact, one of the biggest advantages of WordPress is the huge number of themes and plugins available. WordPress currently has over 55,000 plugins, and thousands of free themes, which is more than Wix or any other website builder has to offer.
The sheer scope of plugins and themes at their disposal gives WordPress users a lot more creative freedom when building their websites.
WordPress also started out as a blogging platform and has evolved into one of the most comprehensive solutions for bloggers over the years. As a result, it has many more blogging features than a simple website builder like Wix has to offer.
Wix is, however, much more user friendly than WordPress, which makes it a more sensible choice for inexperienced users who want to build a small blog, online store, portfolio, or promotional website. Check out our other posts to see how WordPress compares to some other CMS platforms, like Drupal, Umbraco, and Craft CMS.
Wix vs Webflow
Both Wix and Webflow are excellent website builders, but they are aimed at different types of users.
Webflow is a website builder aimed at professional web designers who want more control over their designs and who are comfortable with the command line. On the other hand, Wix is a good choice for more inexperienced users who are looking for an easier way to build their websites.
Check out our head-to-head Webflow vs Wix comparison to gain more insight into how the two platforms stack up against each other.
Wrap Up
So, there you have it- a comprehensive Wix review. We've looked at everything from its features and templates to how easy it is to use. All in all, Wix is an excellent platform with loads of potential for small business owners and entrepreneurs who want to create a website without spending too much time or money on the process.
So, if you're looking for an easy way to get your business online, Wix should definitely be one of your top contenders. So what are you waiting for? Sign up to Wix and start building your dream website today!
FAQ
Is Wix any good?
Yes, Wix is one of the best website builders on the market right now. It's easy to use, has almost unlimited design and customisation options, a lot of eCommerce features and is excellent for blogging. Unlike many other website builders, Wix also has a free plan.
Can Wix handle high traffic?
Yes, Wix can handle high traffic volumes. Wix websites can easily handle thousands of visitors at once, so you don't need to worry about your website crashing. If you feel like your site has outgrown your current plan, you can always upgrade to a higher Wix plan and scale your website as your business grows.
Is Wix good for Google?
Yes, Wix websites are very Google friendly. Wix's SEO features make it easy to optimise your website for search engines, and Wix's global CDN ensures that your website loads quickly no matter where your visitors are located.
What are the disadvantages of Wix?
One of the main Wix disadvantages is that it doesn't allow users to switch to a different template once their website is created. If you want to change your website's design, you'll need to create a whole new website from scratch. Another disadvantage is that free Wix users cannot connect a custom domain name to their site, cannot sell online, and have to run Wix ads on their sites.