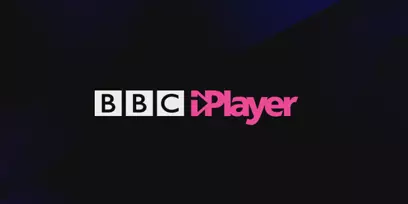 ADS: /
AVAILABILITY : UK
COMPATIBILITY : Computers, TVs, Phones, Tablets, Gaming Consoles
TOP TITLES: Vigil, Gossip Girl, Surviving 9/11, Celebrity MasterChef
MOBILE DOWNLOADS : Yes
4K HDR AVAILABLE : Yes
NUMBER OF STREAMS : 1.7 billion streams in Q1 2021
BBC iPlayer PLANS: Free
BBC iPlayer Review
Did you know that from March 29 to April 4, 2021, the viewing time of BBC iPlayer amounted to over 450 million minutes? No wonder since BBC iPlayer is the best catch-up TV service in the UK, and it is a major part of British people's everyday lives. Find out more in this BBC iPlayer Review.
Last Updated: February 6, 2022
Advertiser disclosure
This page may contain links to our partners' products and services, which allows us to keep our website sustainable. This means that cybercrew.uk may receive a compensation when you sign up and / or purchase a product or a service using our links. However, all opinions expressed in this article are solely ours, and this content is in no way provided or influenced by any of our partners.
ADS: /
AVAILABILITY : UK
COMPATIBILITY : Computers, TVs, Phones, Tablets, Gaming Consoles
TOP TITLES: Vigil, Gossip Girl, Surviving 9/11, Celebrity MasterChef
MOBILE DOWNLOADS : Yes
4K HDR AVAILABLE : Yes
NUMBER OF STREAMS : 1.7 billion streams in Q1 2021
BBC iPlayer PLANS: Free
Catch-up TV services
STRENGTHS
A wide variety of BBC channels' unique content
Four user profiles per device
4K streaming service
Compatible with a plethora of devices
WEAKNESSES
Available only in the UK
Some titles have a short expiry period
Can you imagine missing the beginning of your favourite show because you got off the bus one stop too early on your way home? Or if you can't resist the anticipation of what's about to happen in more than one TV show, but they are on the air at the same time? If you are anywhere in the UK, you're in luck! You have access to BBC iPlayer and have one less first-world problem. 
BBC iPlayer's users can catch up with their favourite TV shows and films that were broadcasted on any of the BBC channels and enjoy numerous features along the way. Check out this BBC iPlayer Review and see what makes people in the UK use this video on demand (VoD) service so much. 
What is BBC iPlayer?

BBC iPlayer Review of Content

BBC iPlayer Features and Availability

TV Shows and Movies

Watching BBC iPlayer with a VPN

BBC iPlayer Pricing

BBC iPlayer Competitors

User Reviews

Wrap Up

Q&A
What is BBC iPlayer?
BBC is the leading public service broadcaster in the UK and the highest-earning public radio-television company in Europe. It operates several TV channels and runs ten national UK radio stations. 
In addition, the BBC launched the internet streaming on-demand service – BBC iPlayer in 2007 and since then has experienced millions of iPlayer requests every month. The service offers catch-up TV and radio content so that users can re-watch or enjoy popular BBC shows at any time of the day.
BBC iPlayer Review of Content
If you visit BBC iPlayer's website, you can see a few categories with all the available titles. In addition, you can search for titles in alphabetical order, according to genres, or see what titles are available on each BBC channel. On the website, you can see that BBC iPlayer has around 2500 titles at the moment. However, its streaming library changes over time. 
Whatever genre you prefer the most, BBC iPlayer has it all. You can find genres for all tastes, including Drama and Soaps, Comedy, Sport, Music, History, Science and Nature, and some of the best box sets on BBC iPlayer.
BBC iPlayer also has content exclusive to its service, meaning you can't find it anywhere else. Some of the shows and films that are only available on BBC iPlayer are HyperNormalisation, Meet The Bands, The Rack Pack, Fear Itself, and more.
BBC iPlayer Features and Availability
Streaming
BBC iPlayer content is available to the users via streaming. That means that you can watch popular BBC shows in real-time without the need to download a file to your computer and watch it later. 
Moreover, BBC iPlayer lets you watch content that is on air at the moment. There is an option 'On Now' on the iPlayer user interface, and if you click there, you will see what programme is on each BBC channel. You can further choose to watch the current program live or rewind to the beginning.
Hosting
More than half of the UK population uses the BBC website every week. The website has lots of content, including articles, programmes, games, or even food recipes. Moreover, the website consists of several services, including iPlayer, Sounds, News, and Sport. 
BBC has to use the latest robust technologies to provide its customers with a high-quality user experience without any delays, which is why it transitioned to cloud hosting. Cloud hosting offers reliable security and speedy site performance since it can handle much traffic, just what the BBC website needs.
Profile
You can create up to four BBC iPlayer profiles on each device so every person can customise the app according to their preference. It further helps the streaming service in giving you a more personalised experience and content suggestions. 
You can easily switch between profiles in the "Me" section in the app and not have to see someone else's recommendations interfere with what you would like to see. The different profiles option will also help you control what your kids are watching on their profiles. You can even create a PIN for some programmes with the Parental Guidance Lock.
My programmes 
Don't have the time to finish your show in one sitting? No worries, BBC iPlayer will save your progress in the "Continue Watching" section, and you can easily pick up where you left off. You can also save some of your favourite shows to watch later and find them in the "Added" segment. Conveniently, BBC iPlayer will update your "Continue Watching" and "Added" lists across all your devices so you can switch between devices hassle-free.
4K, HD programmes 
Is there 4K content on BBC iPlayer? BBC iPlayer offers 4K HD programmes, and you can watch them if, of course, your device supports UHD and HDR. As of June 28th, users could watch Wimbledon 2021 in UHD. Other programmes that you can stream in UHD and HDR are:
The Pursuit of Love

Blue Planet II

Attenborough's Life in Colour

Black Narcissus

Doctor Who: Revolution of the Daleks

Dynasties

His Dark Materials 

A Perfect Planet

The Queen's Christmas Broadcast

Seven Worlds, One Planet 
Data usage
BBC iPlayer's website suggests that you can play programmes over 3G/4G/5G networks as well as over Wi-Fi. Streaming a TV programme with a length of one hour will typically use 225 MB of your data. That means that you can stream 4 hours of BBC iPlayer video content for less than 1 GB of data.
Availability
The British Broadcasting Corporation (BBC) is a publicly financed broadcasting system. All British households, companies, and organisations that pay an annual television license fee fund BBC. Expectedly, some BBC services are available only in the UK (England, Northern Ireland, Scotland, and Wales). BBC iPlayer is one of these services, and you can't access its content unless your IP address is in the UK. 
However, there are other BBC services available outside of the UK, including: 
BBC Sounds 

BBC Podcasts 

BBC News 

BBC Sport 

BBC Three YouTube channel
Compatibility
BBC iPlayer is compatible with numerous devices and operating systems. You can stream content from BBC iPlayer on TVs, computers, phones, tablets, gaming consoles, and more. Some of the supported platforms are:
Windows, macOS, Linux, iOS, Android 

Apple TV, Amazon Fire TV Chromecast, Roku 

Virgin Media, Freesat, Sky Go, Sky TV, BT TV, Now TV

PlayStation 3, PlayStation 4, Xbox 360, Xbox One 
Mobile-friendliness
You can watch BBC iPlayer programmes on the go on your phone and tablet. Streaming a film on your phone or tablet doesn't differ from streaming it on your TV or laptop. Your personalised profile updates across all your devices, so you can easily find your favourites. You can also download BBC iPlayer programmes and watch your offline downloads even when outside of the UK. You can find your mobile-friendly BBC iPlayer app on Amazon, Apple App Store, and Google Play Store. 
TV Shows and Movies
Channels 
Users can choose between 12 channels on BBC iPlayer and watch programmes of their preference:
BBC One (Euro 2020, I Can See Your Voice, EastEnders, The Apprentice, and more)
BBC Two (Wimbledon, Together, Glastonbury, DEVS, and more)
BBC Three (Good Trouble, Joey Essex: Grief and Me, Starstruck, Canada's Drag Race, and more)
BBC Four (Into the Storm, Storyville, My Week with Marilyn, and more) 
BBC Radio 1 (Kids Ask Difficult Questions, Newsbeat Documentaries, Movies With Ali Plumb, Radio 1's Live Lounge, and more)
CBBC and CBeebies – kids channels (So Awkward, Mustangs FC, Bluey, CoComelon, and more)
BBC Scotland (Short Stuff, Landward, TRNSMT, Dregs, and more)
BBC News (The Papers, BBC News Special, The Film Review, and more)
BBC Parliament (House of Commons, Select Committees, Prime Minister's Questions, and more)
BBC Alba (Trusadh, Dan, Curim @ Celtic, Peppa, and more)
S4C (Hansh, Dan Do, Y Fets, Rownd a Rownd, and more)
TV shows
In the mood for some binge-watching? Just go to your BBC iPlayer, and it will even recommend you some binge-worthy series. BBC iPlayer has a wide variety of TV shows, and no matter what your type is, you will indeed find your match. Here are some of the best shows on BBC iPlayer: Killing Eve, Peaky Blinders, Doctor Who, Fleabag, Pretty Little Liars, and more.
Films
You don't have to binge-watch only TV series, if your attention span is tolerable to films, BBC iPlayer has got you covered. On BBC iPlayer, you can watch some action like Ant-Man or some older classics like the 1942 Casablanca. Choose between Classics, Thrillers, Comedy, Silver Screen Favourites, and more. Here are some of the offered films: Meet Joe Black, Phantom Thread, The Jackal, Paddington 2, King Kong, and more.
Documentaries 
Stay informed and educated while staying entertained with some real-life event-based stories. Documentaries can inspire you and make you laugh or even make you worried and sad. BBC iPlayer has some great documentaries about true crimes, nature, LGBT+, sports, and more. 
Some of the best BBC iPlayer documentaries worth watching are the following: Tina Turner at the BBC, Who Do You Think You Are?, A Perfect Planet, Killing Escobar, The Battle For Britney, and more.
Arts
If you enjoy art-related everything, BBC iPlayer has some content for you too. You can find series about some extraordinary lives, great performances, books on screen, and other entertainment that will give you your daily dose of art. 
Don't skip the Life in Ten Pictures series about Freddie Mercury, Tupak Shakur, Elizabeth Taylor, Muhammad Ali, and John Lennon. You can also indulge in some drama like the 2020 adaptation of Chekhov's Uncle Vanya or enjoy the collection of ballet performances – Royal Ballet All-Star Gala. 
Here are some other shows from the BBC iPlayer Art category: Hemingway, Glastonbury, Antiques Roadshow, New Creatives series, A Very English Scandal, Sherlock, and more.
Sports
BBC iPlayer won't let you miss out on the latest sports games. You can find Euro 2020, Wimbledon, Copa America, Bellator MMA, and other games. Aside from sports games, in this category, you can find some great sports stories like the following: Cristiano Ronaldo: Impossible to Ignore, The Edge, David Beckham: For the Love of the Game, Lance, Hillsborough, and more.
Kids
BBC iPlayer entertains the youngsters as well. There is a wide variety of kids' content on the two BBC channels CBeebies and CBBC, including cartoons, TV shows, films, and animated films. 
At the moment, there are 10 Animated Films available on BBC iPlayer, suitable for some family-time, including Scooby-Doo and the Samurai Sword, Early-Man, Stick Man, and more. In addition, here are some other titles from all kids categories: The Next Step, Arthur, Andy and the Band, Gym Stars, The Zoo, How to Train Your Dragon: Homecoming, and more.
Categories (countries) 
On the BBC iPlayer website, you can find that the content is also conveniently country-based, divided into three sections: Northern Ireland, Scotland, and Wales. So you can watch content popular and specific to each of these countries, whether it is sports games, news, documentaries, TV shows, or some comedy. 
Watching BBC iPlayer with a VPN
The BBC iPlayer has an expansive catalogue of content, and there are numerous titles that you can't watch elsewhere. Unfortunately, it is available only in the UK. Luckily, you can use a VPN service provider to unblock it anywhere in the world. A VPN will assign you an IP address from a server location of your choice, so if you want to unblock BBC iPlayer, you would need to appear to be somewhere in the UK. 
However, not all VPN providers can unblock streaming services from abroad, so you should make an informed decision before purchasing a subscription from some VPN provider. If you don't want to commit right away, some VPN providers offer a free trial and a money-back guarantee, so you can see which one works best for you. Here are some of the best VPNs at the moment that unblock BBC iPlayer:
ExpressVPN is undoubtedly one of the best VPNs for unblocking streaming services. It has fast speeds and excellent server coverage with over 3000 servers across 94 countries. It unblocks BBC iPlayer and also has some of the best privacy features that you will find handy.
While it doesn't offer a free trial, it does have a 30-day money-back guarantee and prices starting from £9.38 a month. With ExpressVPN, you can stream BBC iPlayer on pretty much any of your devices.
NordVPN is another worthy option with fast speeds and privacy features. It has 5253 servers across 59 countries worldwide; therefore, it can unblock BBC iPlayer hassle-free. Like ExpressVPN, it also doesn't offer a free trial, but it has a 30-day money-back guarantee, so you can first try it without committing to it long term. 
NordVPN has slightly lower prices than ExpressVPN, starting from £8.66 for the monthly subscription plan. In addition, NordVPN is P2P optimised, and you can enjoy torrenting and streaming on up to 6 devices simultaneously.
Surfshark is another great VPN provider that will help you access BBC iPlayer outside of the UK. It has over 3200 servers across 65 countries worldwide, and it offers decent speeds, great for streaming. For prices starting from £9.35 a month, it has plenty of features. Moreover, all of its servers are P2P-friendly, and you can enjoy torrenting and streaming BBC iPlayer on an unlimited number of devices simultaneously. 
Other great VPN providers that unblock BBC iPlayer worth considering are Private Internet Access (PIA), Hotspot Shield, CyberGhost, and VyprVPN.
BBC iPlayer Pricing
As previously mentioned in this BBC iPlayer Review, BBC iPlayer is a free service. However, you need to have a TV license (paid annually) to use BBC iPlayer. Still, you don't need to pay anything extra for it. BBC is a publicly financed broadcasting system, funded by the license fee that all British households, companies, and organisations pay every year. As of April 2021, the TV Licence costs £159 yearly.
BBC iPlayer Competitors
BBC iPlayer vs BritBox
BritBox is a subscription video streaming service provided by the BBC and ITV. Like BBC iPlayer, it has a sizable streaming library of BBC shows. However, BBC iPlayer offers some newer titles that you won't be able to find in the BritBox catalogue. 
BBC iPlayer is available only in the UK, at the same time, you can access BritBox from the UK, the US, Canada, and Australia. While using BBC iPlayer is free, you will need to pay a subscription fee to watch BritBox content. A subscription to BritBox costs £5.99 a month in the UK, but the service also offers a 30-day free trial for those who want to test it out first.
BBC iPlayer vs Netflix
Netflix is another worldwide popular streaming service. Unlike BBC iPlayer, it is accessible in over 190 countries worldwide and has numerous content libraries. The UK Netflix streaming library is one of Netflix's most sizable libraries and has many titles exclusive to the UK. 
On the other hand, BBC iPlayer has fewer titles but offers content that you can't find in Netflix's expansive content library. BBC iPlayer is free to use in the UK, while if you want to stream Netflix content, you will need to pay for a subscription, with prices starting from £5.99 to £13.99 per month.
User Reviews
The number of BBC iPlayer streams speaks for itself concerning how much BBC iPlayer users are satisfied with its services. BBC iPlayer had 1.7 billion streams in the first three months of 2021 only. 
On Amazon, BBC iPlayer has an average rating of 4.5 out of 5 stars. In addition, from a total of 33,815 reviews, an astounding 73% have rated the service with five stars. 
Throughout the reviews, you can find that most users are satisfied with the BBC iPlayer's great selection of programmes and how easy it is to use. Most of the poor reviews are from customers who could not find their favourite show in the BBC iPlayer streaming library. 
Wrap Up
There is not much not to like about BBC iPlayer. For starters, it is compatible with pretty much any device you could name. Moreover, BBC iPlayer supports watching in UHD and HDR and offers a great selection of BBC iPlayer quality content. From all the points covered in this BBC iPlayer Review, it is easy to say that it is one of the best video-on-demand catch-up TV services out there, and it's free too! 
FAQ
What is BBC iPlayer?
BBC iPlayer is an internet streaming on-demand service provided by BBC. It offers catch-up TV and radio content from all of BBC's channels.
Is BBC iPlayer free?
BBC iPlayer is a free service. However, it comes as a benefit of the TV license fee for which UK citizens need to pay £159 yearly.
Is there 4k content on BBC iPlayer?
BBC iPlayer supports streaming 4K HD programmes. However, you do need to have a device that supports UHD and HDR.
Is it illegal to use a VPN to watch BBC iPlayer?
Using a VPN to stream geo-restricted content goes against the terms and conditions of streaming services. However, streaming video content with the use of a VPN is not an illegal act.