Cheapest Streaming Services for the UK
When life gets busy, and you need time to unwind, nothing feels better than finally watching that long-awaited movie or catching up on your favourite series. Luckily, many streaming platforms allow you to customise what you watch and find the best feel-good shows and movies from the comfort of your home. 
However, we understand that paying for a monthly subscription is an additional cost. So, we've created a list of the cheapest streaming services so that you can access streaming libraries with thousands of movies and TV shows without breaking the bank.
Last Updated: March 8, 2023
Advertiser disclosure
This page may contain links to our partners' products and services, which allows us to keep our website sustainable. This means that cybercrew.uk may receive a compensation when you sign up and / or purchase a product or a service using our links. However, all opinions expressed in this article are solely ours, and this content is in no way provided or influenced by any of our partners.
UK's Cheapest Streaming Services
Detailed Reviews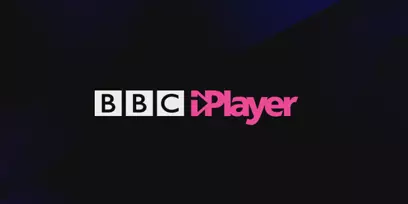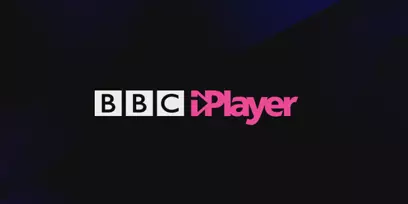 Live TV streaming
Visit Website
Ads: No
Availability: The UK
4K HDR available: Yes
Minimum price: Free
In December 2007, BBC's Future Media & Technology division launched the BBC iPlayer. Since then, UK residents have been able to watch their favourite BBC TV programmes online. As a platform that streams top-quality TV programs, iPlayer is undoubtedly the UK's best and cheapest streaming service. 
There are many genres you can watch on BBC iPlayer. So, whether you're in the mood for mystery or drama, BBC iPlayer offers a variety of genres and quality content that will keep you entertained for hours. You can find your favourite TV series on BBC iPlayer, including Doctor Who and Line of Duty, or timeless classics such as Citizen Kane and The Fall of the Roman Empire.
Some other well-known titles you can watch on BBC iPlayer are The Terror, Around the World in 80 Days, Killing Eve, and Peaky Blinders. Still, you'll also find comedy, music, entertainment, and content for children on this streaming platform. 
In theory, this service is available in the UK only. However, some prominent VPN providers happen to be very effective at unblocking BBC iPlayer. What's more, Britons who download the BBC iPlayer content on their devices while in the UK can undoubtedly watch it regardless of where they are in the world. 
BBC iPlayer is great because it allows users to stream content simultaneously on two or more devices. In addition, you can now watch BBC iPlayer in 4k resolution and create a BBC iPlayer profile for each family member. 
When it comes to data usage, if you're using mobile data to watch/download content on BBC iPlayer, you'll consume roughly 1200 MB/hour. 
In addition, video and sound quality on iPlayer are above average. Therefore, you can stream content in HD quality without experiencing any technical issues. However, keep in mind that high-definition videos tend to consume more data.
HD streaming
Visit Website
Ads: Yes
Availability: The UK, Ireland
4K HDR available: Yes
Minimum price: Free
As mentioned earlier, All 4 is a video-on-demand streaming service from the Channel Four Television Corporation that allows you to watch a wide range of available content for free. However, if you don't want to spend a dime watching movies online, you'll have to get used to ads. Still, All 4 offers a premium membership for those who don't want to go on breaks while watching content. 
Those who live in the UK or Ireland can access over 1500 shows for only £3.99 a month. Luckily, All 4 offers a 14-day trial period, and if you want to switch back to the standard offer, All 4 will give you your money back.
Comedy, documentaries, drama, and entertainment are some of the many genres you'll find once you create an account. However, it's worth noting that you'll need to disable adblockers to access content on All 4. Some of the best titles available on All 4 are Malcolm in the Middle, Gogglebox, Friday Night Dinner, ER, and many other exciting shows.
Since some people appreciate watching content in 4K, we should mention that only certain shows and movies on All 4 are available in 4K. More importantly, with All 4, you can stream content on Smartphones, PCs, Amazon Fire, Apple TV, and even YouView.
Documentaries
Visit Website
Ads: Yes
Availability: Worldwide
4K HDR available: No
Minimum price: Free
Launched in 2008, ITV Hub has been serving its customers the best content for quite some time now. You can access this streaming platform and watch both on-demand video and live TV if you live in the UK. Still, a reliable VPN can make it available worldwide.
For starters, ITV Hub is totally free! But, without a subscription, you won't have access to the latest and more alluring features. Also, since the ITV Hub subscription won't cost you a penny, the developers must find a way to get the resources they need to keep the servers running. Therefore, once you start watching movies or TV shows, you'll probably notice multiple ads on the screen. 
If you don't mind the ad breaks, ads won't be an issue. However, for only £3.99 a month, as an ITV Hub+ subscriber, you can stream video content ad-free on multiple devices. Nevertheless, those who prefer the free over the paid version will be able to get their money back seven days after they've paid for the ad-free streaming service. 
What's impressive about ITV Hub is that you can stream content for almost three hours without consuming much data. However, keep in mind that streaming in ultra HD isn't available on ITV Hub, hence the low data usage.
HDR tone mapping
Visit Website
Ads: Yes
Availability: Worldwide
4K HDR available: Yes
Minimum price: Free
Plex has a wide array of shows, spanning from the early 20th century to the latest hits, animation, original movies, and noir detective tales. And not only. It also has over a hundred free live TV channels, including sports, cooking shows, news, podcasts, and many more. So from Goat Story and old Superman cartoons to AMC and DrinkTV, Plex will never leave you hanging without something to watch.
Plex allows its users to put watchlists onto their profiles and is quite flexible regarding what devices it works on. So whether you feel like streaming on your smart TV, your console, or on your phone, Plex is always a smart choice.
Moreover, with the way Plex works, there is no real need for a VPN. All of the content its servers organise and stream to you is available worldwide. Thus, there is no chance you will miss out on the latest episodes even if you go abroad. 
Plex is a freemium service, meaning you can use it absolutely free of charge. However, the immense benefits you get with the £3.99 price tag make it a practical choice. Furthermore, should you go pro with the Plex Pass, you'll be granted a considerable swath of additional options, such as intro skipping or HDR tone mapping.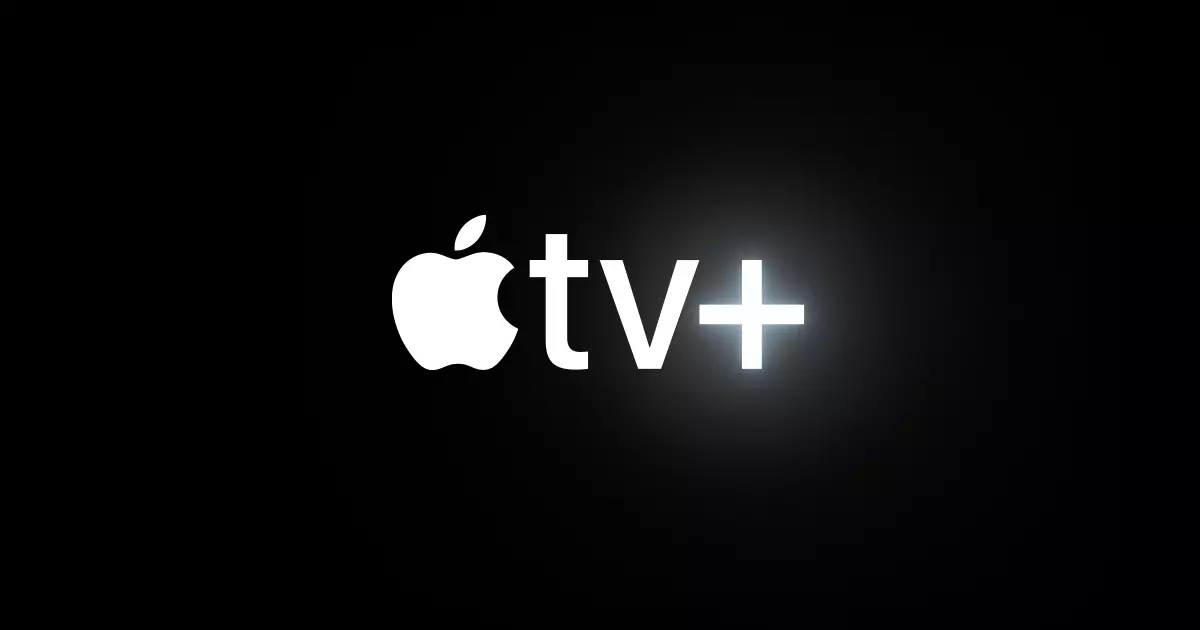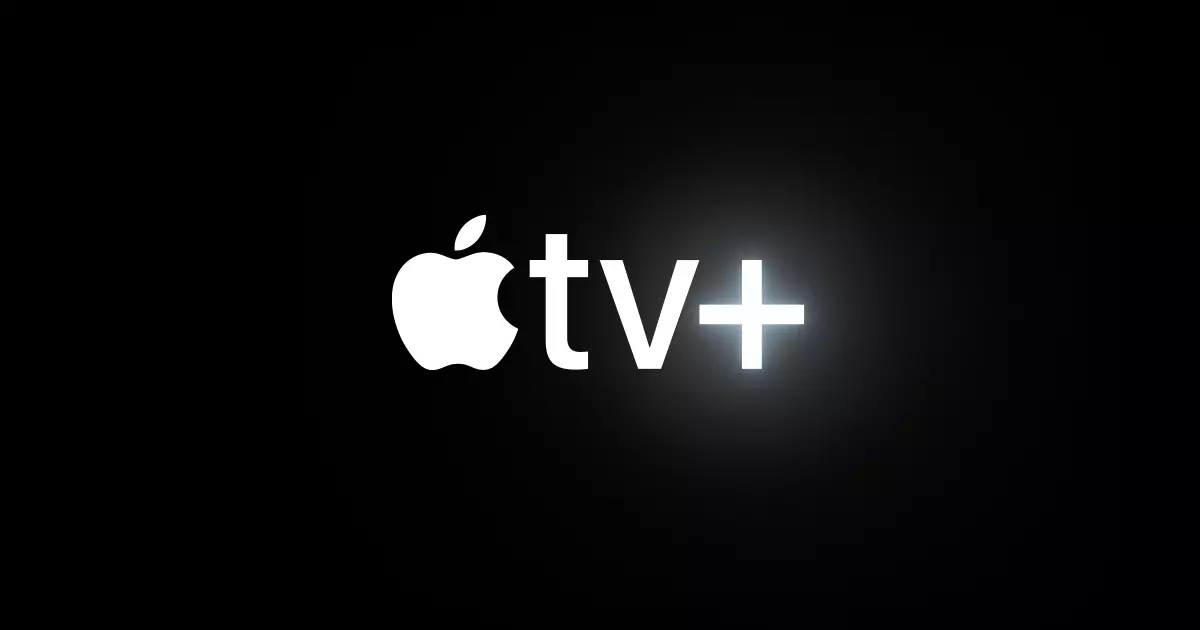 4K HDR streaming
Visit Website
Ads: Yes
Availability: 100+ countries
4K HDR available: Yes
Minimum price: £4.99/month
In 2019, Apple launched one of the best movie streaming services, also known as Apple TV+. This streaming platform is available in the UK, Canada, the US, Australia, and many other countries. What's more, Apple TV+ is all you need to access one of the largest content libraries online. 
Apple TV+ is a streaming service featuring Apple's original shows such as The Morning Show, Get Rolling With Otis, The Problem with Jon Stewart, and many more. That means that you can watch award-winning series, enthralling dramas, informative documentaries, kids' entertainment, network TV, amusing comedies, and more for an affordable price. 
What's even more exciting is that Apple adds new content to your library every month! So, whether you're looking forward to rewatching some of the most-watched shows, such as Grace and Frankie or giving a new series a try, Apple TV has got you covered. 
The Apple TV+ streaming plan will cost you only £4.99 per month after a free 7-day trial. But, if you decide to share Apple TV+ with your family, you'll get a 1-month free trial. 
You can access Apple's streaming library on your consoles, smartphones, streaming, and Apple devices. So, to witness the most cinematic home theatre experience while watching movies in 4K, Apple TV+ is the streaming service you need to consider. 
Unfortunately, you won't get an unlimited binge-watching experience on Apple TV+ for free. But, Apple TV+ offers fantastic deals and discounts, allowing you to enjoy your favourite TV shows for up to one year before considering a paid subscription. 
What's more, sometimes, if you purchase Apple products such as iPhone or iPad, you'll get to use Apple TV+ for three months, free of charge. In addition, you can watch the first episodes of some shows on Apple TV+, even if you haven't paid for the subscription.
It's worth mentioning that available content on your Apple TV+ account may vary depending on the country you live in. However, with a VPN such as ExpressVPN, you can access geo-restricted content and various Apple TV+ libraries if you already have an account. 
When it comes to data usage, beware because Apple's high-resolution content tends to consume up to 2.5 GB of your data per hour. However, you can reduce data usage by changing your video resolution. Still, with thousands of satisfied users worldwide, Apple TV+ remains the best 4K streaming service on our list.
How To Choose a Budget-Friendly Streaming Service?
– BUYER'S GUIDE –
If you're struggling to determine which streaming service would be the best for you, here are some questions you should ask yourself before opting for one: 
What features are the most important to you?
The features regarded as most important in a streaming service may slightly vary. Still, the most common is an expansive library of shows and movies to choose from. In addition, a user-friendly interface, technical reliability, and of course, an adequate speed are essential features you should consider when searching for cheap TV streaming services. 
Although these features are most common, the value of each is subjective from person to person. With that in mind, it all boils down to personal preferences, meaning you can be satisfied with the service even if you don't have access to more outstanding features.  
What price are you willing to pay?
The pricing of the service should be competitive, especially if it lacks exclusive or in-house produced media. Still, you should decide what price range is acceptable for you and choose a monthly subscription that suits your budget. After all, you don't want to cancel your subscription just because you can't cover the cost of streaming services.
Is it important to you if the service is ad-free or not?
While most of us dislike being forced to watch ads, they play a huge part in acquiring funds for streaming services, among many others. If you can't tolerate YouTube ads, there's a big chance you won't have fun if your favourite show gets interrupted by a random ad. 
So, for example, if you want an ad-free experience, you can subscribe to ITV Hub or BBC iPlayer. On the other hand, if you don't mind taking mini-breaks every now and then, you can opt for cheaper or free alternatives such as All 4. 
Should the streaming service have a free trial/version?
Offering a free trial is a viable strategy to get more users that might turn into potential paying customers. Still, determine whether you want a complimentary free service and why it is important to you. 
Have you ever had a negative experience when purchasing a product before testing it? In that case, searching for a streaming service provider that offers free trials would be the best decision. 
In addition, it's advisable to check what you'll get with a free trial. So, if the service provider doesn't offer top-notch service within that time frame, you should definitely check other options.  
Is 4K HDR important to you?
As technology advances, picture quality reaches new, previously unimaginable heights. While a few would say no to higher quality resolutions, some people may think the high resolution is worth the investment. But, of course, if HD isn't important to you or you have limited data, offers from service providers that don't offer 4K HDR should stay on the table. 
Do you want premium channels included?
In recent years, a lot of networks have segregated their users by introducing premium channels. Some may come bundled with your service package, and others you may buy individually. 
So, if you want to enjoy a wide range of benefits that premium channels offer, it would be best to consider whether the company you're interested in can offer everything you need for an extraordinary movie experience at home. 
Which genres are important to you?
Some people prefer drama shows, while others enjoy comedy more. Some thrive in thrillers, and others revel in reality TV. Having a healthy mix of everything answers the age-old question — 'What to watch tonight?'. 
So, it's important to ask yourself whether you have a genre that you prefer. If so, you should check if there is an abundance of these titles on the streaming platform you want to commit to.  
Are you more into newer or older titles?
Are you impatiently waiting for the upcoming Marvel movies, or are you more into older classics such as Pulp Fiction, Citizen Kane, or Breakfast at Tiffany's? That is an important question you need to ask yourself before paying for a new subscription. If you prefer timeless classics over movies of the modern era, it's essential to check if the streaming service provider offers these movies on their platform. 
So, for example, you can create a list of the movies you haven't seen before, opt for a free trial, and see how many movies from your list you can find on that streaming platform. If you're lucky enough, the potential service provider will have those movies in their arsenal. If not, it would be best to consider another streaming platform.
Wrap Up
Deciding which is the best streaming service for you isn't an easy task. Choosing between the cheapest streaming services must be time-consuming, which is why we made this list in the first place!
Whether you choose Apple TV+, Plex, or any other from our picks, we're positive you'll find binge-worthy movies and TV shows in their content libraries. 
For what it's worth, nothing's stopping you from streaming content on multiple platforms, so be sure to check out these streaming services and take some time out to consume content these companies have prepared just for you!
FAQ
What is the cheapest streaming service in the UK?
Some of the cheapest streaming services in the UK are BBC iPlayer, All 4, ITV Hub, Apple TV+, and Plex. Once you create an account on these streaming platforms, you will be able to access thousands of TV shows, documentaries, movies, and many other options for a fair price. 
Are there cheaper alternatives to Netflix?
Yes, indeed! Although Netflix is one of the world's most famous streaming services, Apple TV+, All 4, and Plex are cheaper alternatives that will give you access to thousands of quality content for a lower price. 
What streaming service is totally free?
As mentioned earlier, BBC iPlayer and All 4 are totally free streaming services in the UK. However, if you choose All 4 as your service provider, you will have to pay a small fee to access ad-free content.