Cheapest Website Builders — UK Top Picks
Hey there! If you're looking for an affordable website builder, you've come to the right place. This article will introduce you to the cheapest website builders on the market and show you what to look for when choosing one.
Last Updated: March 8, 2023
Advertiser disclosure
This page may contain links to our partners' products and services, which allows us to keep our website sustainable. This means that cybercrew.uk may receive a compensation when you sign up and / or purchase a product or a service using our links. However, all opinions expressed in this article are solely ours, and this content is in no way provided or influenced by any of our partners.
Top 6 Cheapest Website Builders
When choosing a website builder, price is often a deciding factor for many people. After all, who doesn't want to save money? But, even if you're determined to use an affordable service, you're still a long way from choosing an ideal option. 
In this article, we will examine the cheapest website builders available on the market. Besides explaining what you should look for when choosing one, we'll also give you a few tips on how to get the most out of your builder without spending too much money. So, whether you're just starting with your online business or looking for an affordable alternative to your current website builder, read on!
Detailed Reviews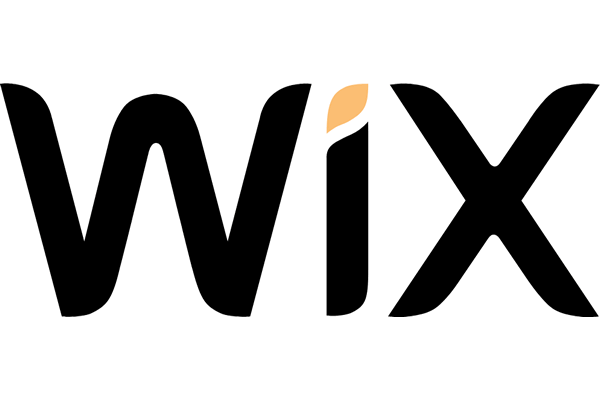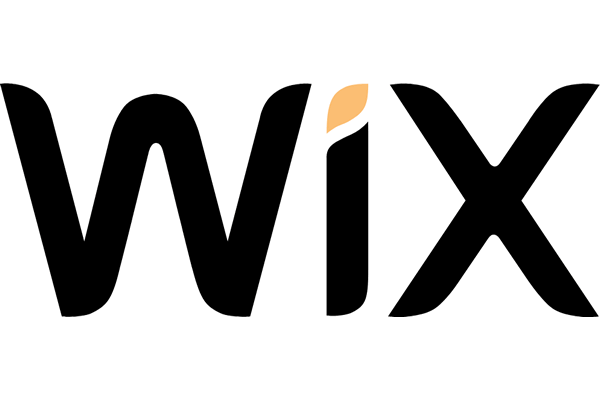 Bloggers
Visit Website
Wix app market available
Versatile features
WYSIWYG editor
Cancel-any-time policy
Wix is a feature-rich, user-friendly, and affordable website builder. Using it, you can create a website in minutes, even if you aren't tech-savvy. Wix has a variety of templates to choose from and offers a free monthly plan.
Wix's starter plan is suitable for first-time bloggers who don't necessarily want to turn their website into a money-making machine. That is because the free option doesn't include a custom domain name or eCommerce tools. Instead, you will get an assigned URL that will affect your ability to build brand awareness and attract new customers. 
Moreover, the free plan only features 500 MB of storage and bandwidth, which isn't nearly enough for a professional website. However, Wix still offers several upgrades you might want to consider. 
Wix separates plans into two categories — Website and Business and eCommerce plans. Website plans are slightly cheaper, but they include many tools a website owner needs to establish an online presence. 
For example, the Unlimited Website plan features a free custom domain for a year, unlimited bandwidth, 10 GB of storage space, and an SSL certificate. Still, if you upgrade to VIP, you'll get an extra 25 GB of storage space, a professional logo, and priority customer service. 
Here's the comparison of the Wix Website plans:
| | | | | |
| --- | --- | --- | --- | --- |
| | Connect Domain | Combo | Unlimited | VIP |
| Price: | £4/month | £7.50/month | £11/month | £21/month |
| Free domain for a year: | Yes | Yes | Yes | Yes |
| Custom domain: | / | Yes | Yes | Yes |
| Add-free experience | / | Yes | Yes | Yes |
| SSL certificate | Yes | Yes | Yes | Yes |
| Storage space | 500 MB | 3 GB | 10 GB | 35 GB |
| Bandwidth | 1 GB | 2 GB | Unlimited | Unlimited |
| Additional features | 24/7 customer support | 30 minutes of video content  | Site Booster and Visitor Analytics  | Site Booster, Visitor Analytics, professional logo, and social media logo files  |
If you want more information about Business and eCommerce plans, you can find them on Wix's official website. Still, it's worth mentioning that these plans are meant for those who want to set up an online store. 
If you don't need additional features such as up to 50 GB of storage space, secure online payments, customer accounts, and more, one of the available Website plans should be your go-to option.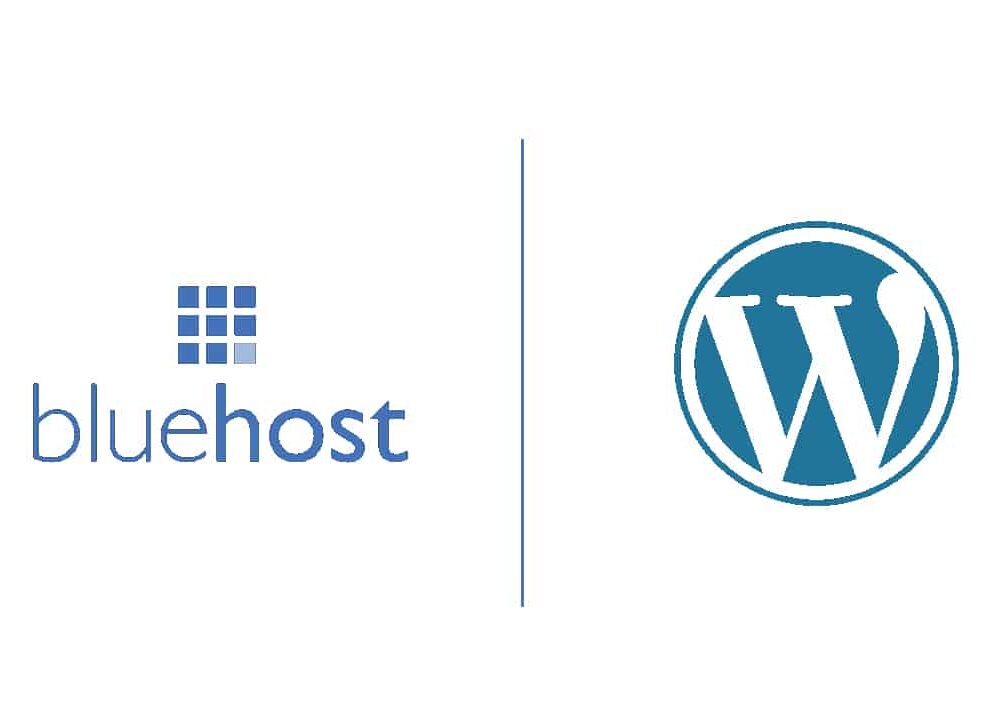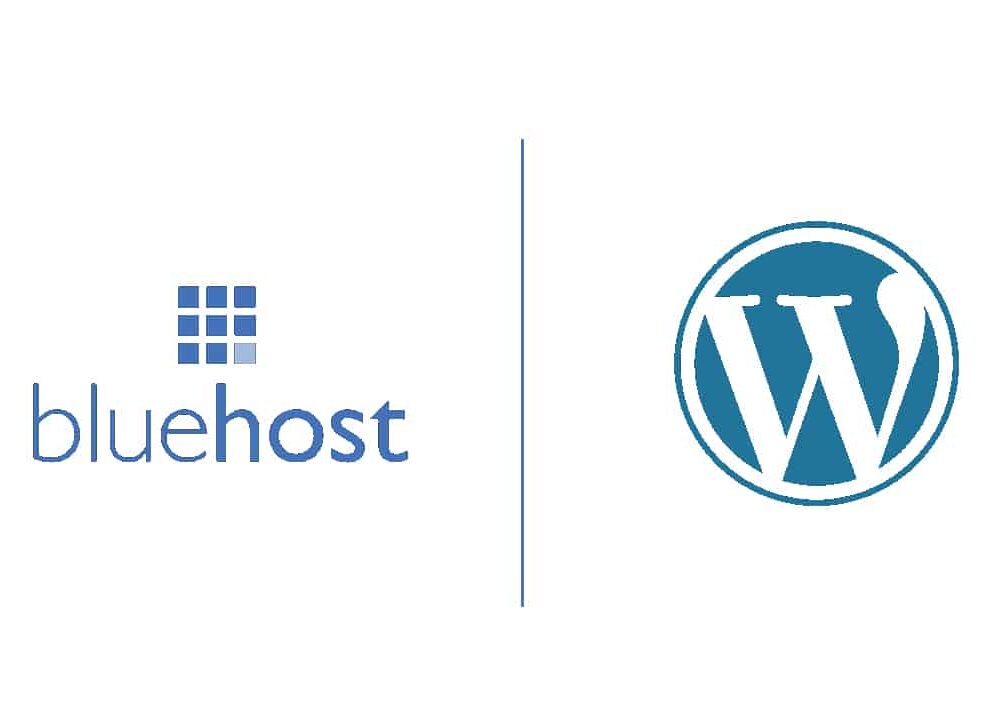 Building WordPress websites
Visit Website
Helpful customer support
Free email marketing
Built-in Smart AI
1-click WordPress access
Bluehost is a reputable name in the web hosting industry. Along with affordable hosting and attractive features, Bluehost offers a website builder ideal for creating WordPress websites. 
But, what makes the Bluehost website builder better than WordPress?
Surprisingly enough, over 310,000 websites in the UK run on WordPress. Hosting your site on WordPress.com is free, but you will be limited in terms of themes, plugins, and customisation options. So, if you want more control over your website, we recommend hosting your site on Bluehost and using its website builder to create a website that reflects your brand image. 
As stated earlier, WordPress users must learn the basic coding skills to make changes to their web pages. But, who has the time and energy to learn to code when launching or expanding their business? If your schedule is too chaotic, you're probably looking for an easier way to take your small business online. 
The Bluehost website builder features a built-in Smart AI. The AI bot will guide your design, ensuring your web pages remain neat and high-grade. On top of that, each plan includes access to a free stock image library, custom fonts, trusted web hosting, and 24/7 customer support. 
If you want to build a website that looks great on any device, you can choose between three Bluehost Website Builder plans — Basic, Pro, and Online Store. 
| | | |
| --- | --- | --- |
| Basic | Pro | Online Store |
| 12-month subscription: £2.20 per month | 12-month subscription: £7.90 per month | 12-month subscription: £19.81 per month  |
| 36-month subscription: £3.69 per month | 36-month subscription: £10.28) per month | 36-month subscription: £26.17 per month |
| Free hosting | All features included in the Basic plan | All features included in the Basic and Bluehost Pro plans |
| 300+ design templates | 30+ additional premium templates | Discount code generator |
| Image library with unlimited uploads | Domain privacy | Online appointment booking  |
| Free SSL | Online payments with WooCommerce | Subscription services |
| Free domain for a year | Unlimited online store products | In-cart product customisation |
| Free email marketing | 10+ templates for pricing and packaging | Local and country tax management tools |
| Blog post management | | Codeguard Backup Basic |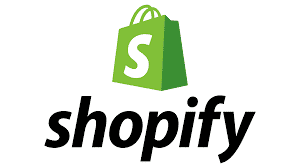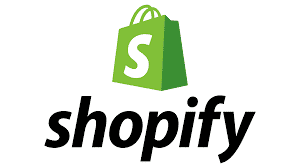 Growing businesses
Visit Website
Impressive selection of themes
Shopify app store available
Built-in marketing tools
Mobile ready
Shopify website builder is the perfect solution for quickly getting your products on an online display. As no technical or coding skills are required, you can build your eCommerce store and get your business up and going in the blink of an eye.
Shopify eCommerce Website builder is fully customisable and mobile-friendly, allowing you to convey your message and create a website layout that matches your vision. It's one of the best and cheapest website builders for building an online store. Moreover, it is perfect for attracting the target audience and boosting sales.
It doesn't matter whether you're a small business owner or a large corporation, as Shopify offers plans for both. Still, those with new online businesses should consider the Basic plan, while the more advanced businesses can try their luck with Shopify or Advanced plans. 
Shopify charges £19 a month for the Basic plan. With this subscription, you can add unlimited products to your online store, sell at online marketplaces, and assign inventory to four locations. Other valuable features are abandoned cart recovery, discount codes, manual order creation, customer segmentation, and marketing automation.
Similarly, the Shopify plan covers all features you'd get if you choose the Basic plan, including additional benefits. For example, it grants up to five of your staff members access to Shopify admin and the Point of Sale app.
If that's not enough, you can always go for the Advanced plan, but that would cost you £259 a month. This is a plan for scaling businesses, as it features up to 15 staff accounts and eight inventory locations. Additionally, this plan may be a good option if you need access to advanced performance reports or valuable features such as eCommerce automation or custom pricing by market. 
One of the possible drawbacks of using Shopify is that it charges transaction fees for each purchase on your website made with a third-party payment provider. However, as you upgrade your subscription, Shopify will lower those fees. 
| | | | |
| --- | --- | --- | --- |
| | Basic | Shopify | Advanced |
| Online credit card rates | 2%+25p | 1.7%+25p | 1.5%+25p |
| Online international/Amex credit card rates | 3.1% + 25p | 2.7% + 25p | 2.5% + 25p |
| Bancontact rates | 2.2%+20p | 1.9%+20p | 1.6%+20p |
| iDEAL rates | 2.2%+20p | 1.9%+20p | 1.6%+20p |
| In-person credit/debit card rates | 1.7%+0p | 1.6%+0p | 1.5%+0p |
| Third-party transaction fees if not using Shopify Payments | 2.0% | 1.0% | 0.5% |
On a positive note, Shopify allows users to purchase and manage their business domains. What's more, its free tools, such as the Business Name Generator, can help you find the perfect domain name for your business. As domain names represent your brand online and can boost your SEO and ranking, it's safe to say that this is a valuable feature.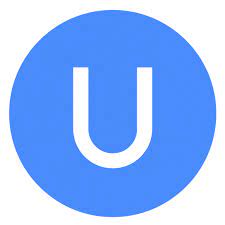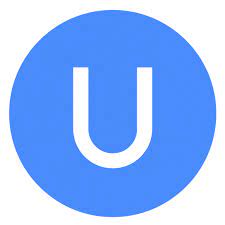 Creating niche-specific websites
Visit Website
Free 14-day trial period
Unlimited domains
Automatic and manual backups
Cloud hosting available
uKit is a relatively new website builder, but it's already making waves in the industry. It stands out from the rest of the crowd because it offers valuable features across all plans, including the cheapest one. 
Of course, the more you pay, the more website building tools you'll get. Still, even the Minimal plan features unlimited disk space and visitors, a free SSL certificate, hosting, backups, and 200+ professional website designs. 
So, if these basic features match your vision, you can start using uKit for as little as $4.50 (roughly £3.43) a month with a 2-year subscription. If, however, you want to start your online journey with a premium plan, uKit offers cost-effective solutions. 
The Pro plan is the highest upgrade at uKit, and it costs only $7.50 (roughly £5.73) a month with a 2-year subscription, making uKit the cheapest website builder for small businesses. However, if you want to test the uKit Pro for a month, the company will charge you $15 (roughly £11.45) for premium services, which is a good deal considering that some companies charge double.
Some of the most valuable features included in the Pro plan are the ability to add custom code and choose custom colour schemes, dynamic text, live chat support, and website statistics. In addition, regardless of which plan you want to purchase, you can order a custom website built by uKit professionals for $100 (roughly £76.36). 
Check out this price comparison to see which uKit plan is the most suitable for your online business.
| | | | | |
| --- | --- | --- | --- | --- |
| | Minimal | Basic | eCommerce | Pro |
| 1-month subscription | $9 (roughly £6.87) | $11 (roughly £8.40) | $13 (roughly £9.93) | $15 (roughly £11.45) |
| 3-month subscription | $7.65 (roughly £5.84) | $9.35 (roughly £7.14) | $11.05 (roughly £8.44) | $12.75 (roughly £9.74) |
| 6-month subscription | $7.20 (roughly £5.50) | $8.80 (roughly £6.72) | $10.40 (roughly £7.94) | $12 (roughly £9.16) |
| 1-year subscription | $6.30 (roughly £4.81) | $7.70 (roughly £5.88) | $9.10 (roughly £6.95) | $10.50 (roughly £8.02) |
| 2-year subscription | $4.50 (roughly £3.44) | $5.50 (roughly £4.20) | $6.50 (roughly £4.96) | $7.50 (roughly £5.73) |
uKit is an ideal website builder for business owners who value efficiency. Still, while its drag-and-drop interface makes it easy to add or remove content from your site, its customisation options are limited.
Along with an easy-to-use website builder, uKit offers cloud hosting services. So, once you build your ideal website with uKit, it will appear on one of the available cloud servers. The hosting solution offered by uKit is fast and secure, allowing you to maintain your site's performance and speed regardless of how many visitors are scrolling through your web pages.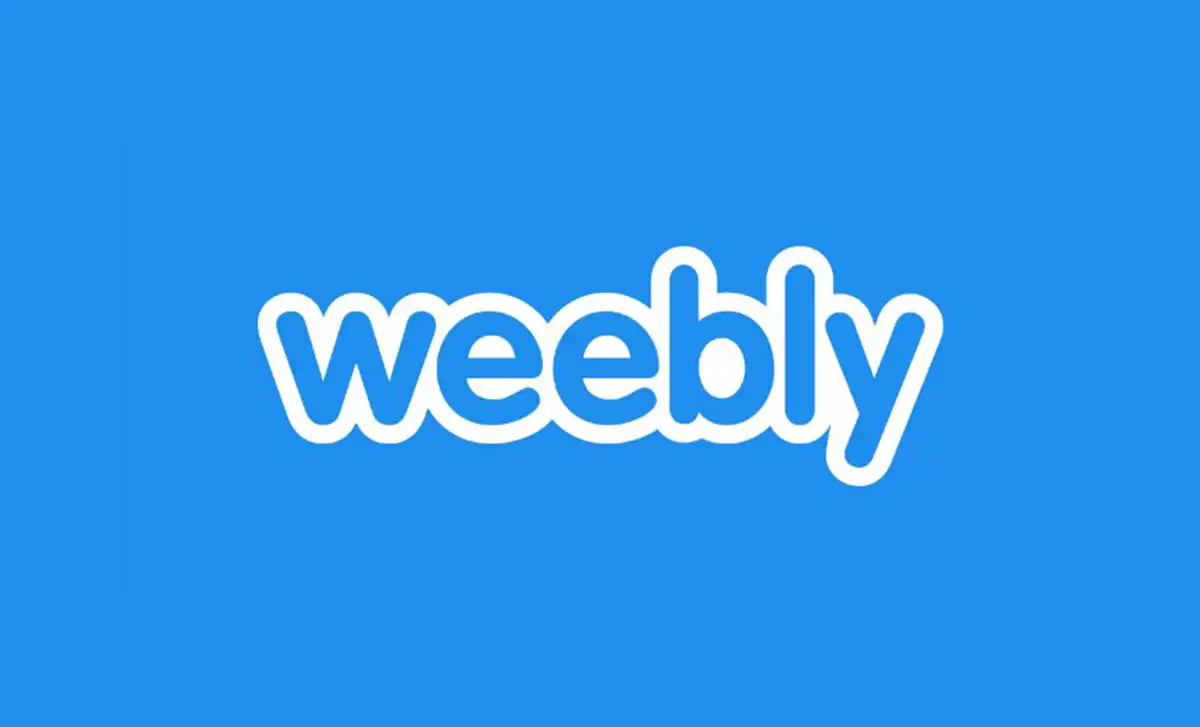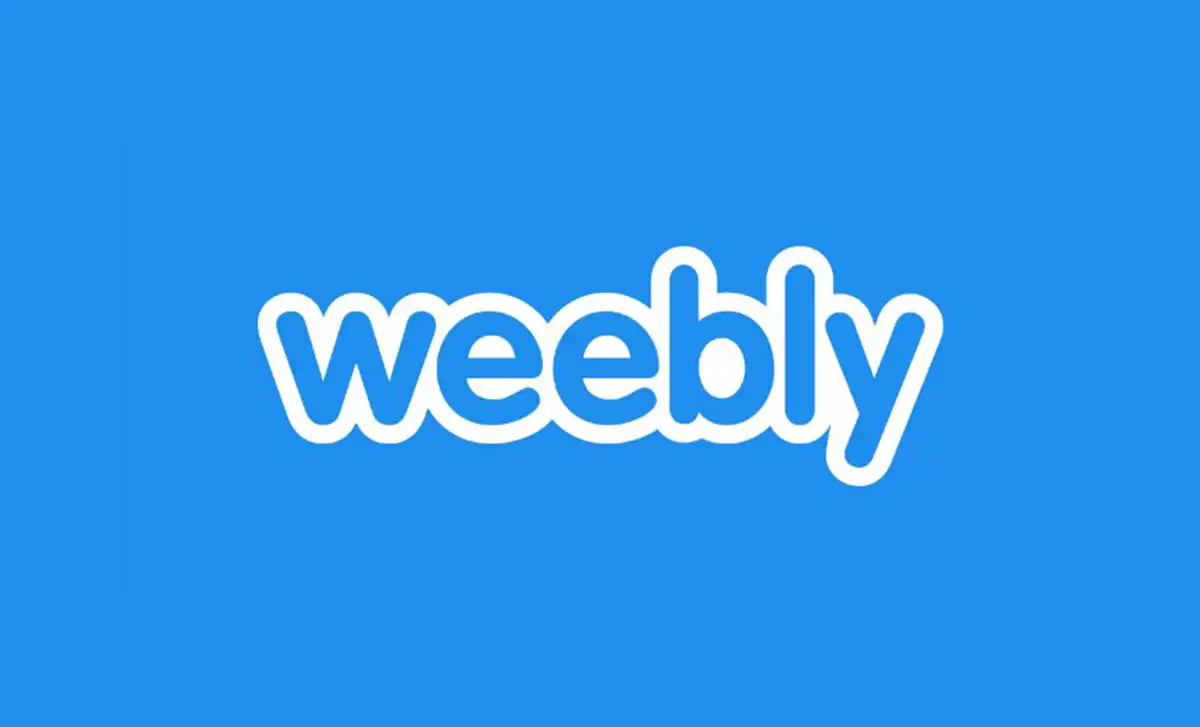 Building attractive websites
Visit Website
Responsive themes
User-friendly dashboard
Website building available on mobile
Somewhat reasonable pricing
You've undoubtedly heard about Weebly before if you're looking for a new website builder. It's a generous service provider, and its plans are some of the cheapest on the market. With that in mind, Weebly may be a good option for small businesses and bloggers who wouldn't mind saving some extra money but still want to use a decent builder for their website. 
While Weebly's templates are not as modern as those offered by some other website builders, they are still attractive and customisable. It's a "what you see is what you get" website builder, allowing you to build new pages precisely as you'd see them in their final online form.
We can separate Weebly's plans into two categories — Website and Online Store plans. Features included in the Website plans should suffice if you're a small business owner or a blogger, while eCommerce plans are tailored to business owners aiming to build an online store. 
Weebly offers a free Website plan. However, it doesn't include some vital features such as eCommerce and email marketing and doesn't feature a custom domain. So although the free plan still appears tempting, it's too limited for regular use. 
The second cheapest plan isn't too rich in features either, but it allows you to connect your previous business domain. Considering you'd still have to pay for the domain, it's advisable to avoid this plan overall.
Subscribing to one of the pricier plans would be the best idea, as they include more features and offer more flexibility. So, let's compare all Website plans to give you a better idea of why pricier options are more fitting for growing businesses. 
Website Plans
Free
Connect
Pro
Business

£0

£4/month (when paid annually)

£9/month (when paid annually)

£18/month (when paid annually)

Free SSL Security

Free SSL Security

Free SSL Security

Features included in Weebly Pro

500 MB of storage space

500 MB of storage space

Unlimited storage space

Pop-up notifications

Domain with Weebly branding

Connect a custom domain

Free domain

Advanced eCommerce statistics

SEO tools

SEO tools

Site Search

Inventory management

Lead capture and online forms

Lead capture and online forms

Accept payments through Square and third-party providers

Automatic tax calculator

SEO tools

Item reviews

Advanced site statistics

Shipping calculator

Shopping cart

Square gift cards 

Lead capture and online forms
Last but not least, Weebly has also tailored some of its services toward building a sleek online store. Its Online Store plans are feature-rich and cost-effective. By subscribing to any of them, you'll get a free domain and SSL security for a year. You can check out their prices and included features in the table below:
Online Store Plans
Pro
Business
Business Plus

£9 per month for annual subscriptions

£18 per month for annual subscriptions

£28 per month for annual subscriptions

Unlimited storage

Features included in Weebly Pro

Features included in Weebly Business

Custom domain connection

Inventory management

Sipping discounts

Site search

Item reviews

Real-time shipping

Shopping cart

Shipping calculator

Abandoned cart emails

Accept payments through Square

Automatic tax calculator

Email marketing

Accept payments through third-party providers

Coupon codes

Site statistics

Square gift cards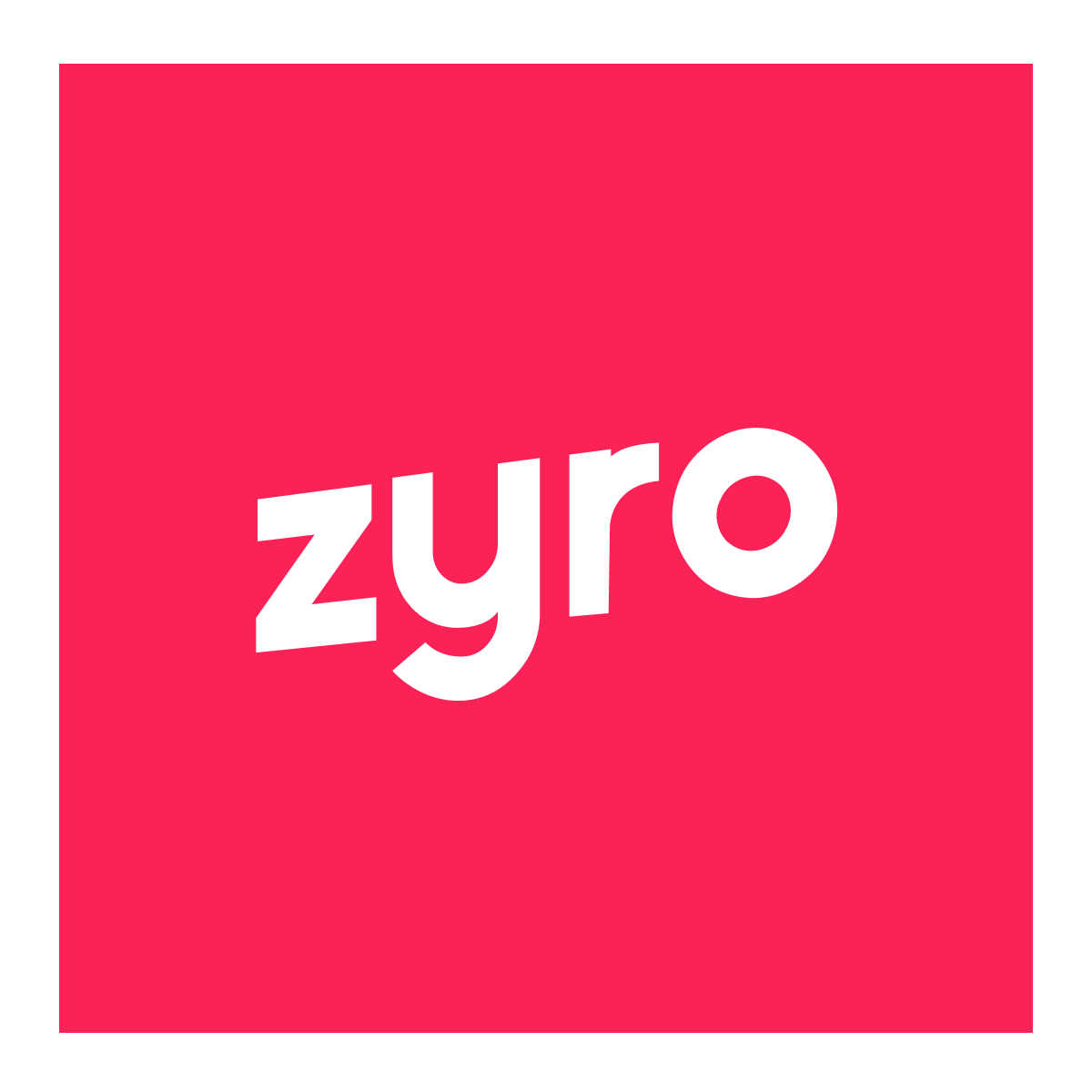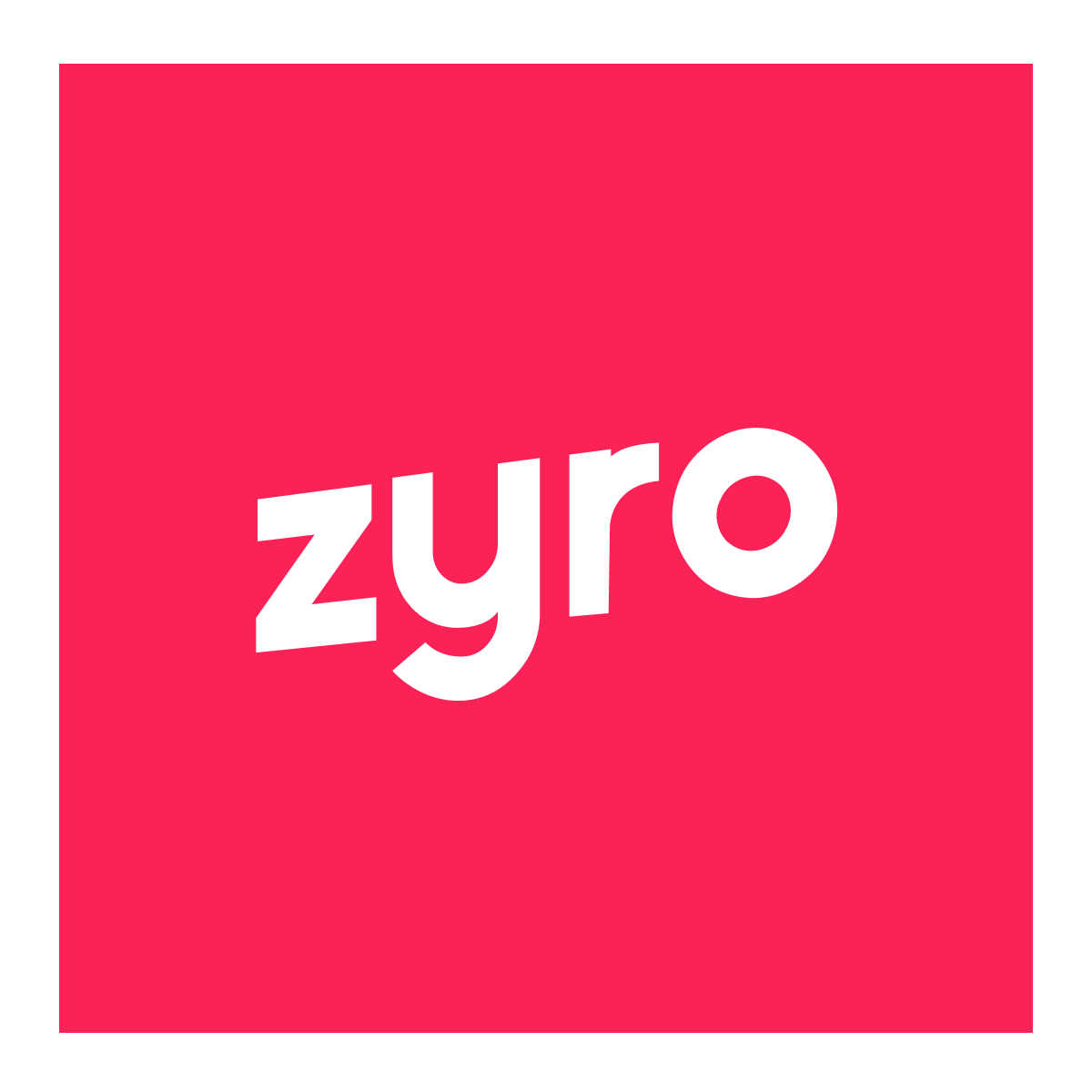 Building with AI
Visit Website
Privacy policy generator
AI writer
Versatile features
1M+ high-quality images
Zyro is one of the newest website builders on the market, but it's already making a name for itself. It offers a wide range of features, including AI-powered tools, unlimited resources, and eCommerce capabilities. It is an attractive tool for bloggers and online sellers.
Although this website builder offers a lot of benefits, its artificial intelligence tools are what make it stand out. Zyro's AI bot can enrich your website based on your specific needs and preferences, as well as give you ideas on trending topics and what to write next.
Another great benefit of using Zyro is that it offers unlimited resources. That means you can add as much content to your site without worrying about exceeding your monthly data limit. 
Finally, Zyro also offers eCommerce capabilities, allowing you to sell products and services directly from your website. So if you're looking for a comprehensive website builder with all the bells and whistles, Zyro is the perfect solution.
Zyro is an excellent option for those who want a comprehensive website builder, but its AI-powered tools may be too complex for some users. If you're looking for a more straightforward solution, Weebly or uKit might be a better option for you.
You can opt for a 14-day trial before committing to a paid plan. Zyro's cheapest plan starts at just $8.99 (roughly £6.85) per month, making it one of the most affordable website builders.
When it comes to plans, you can choose between three different options:
Website

— from $2.90 (roughly £2.31) per month

Business

— from $4.90 (roughly £3.91) per month

Advanced Store

— from $15.90 (roughly £12.53) per month
Note: These are the standard prices, so you'll most likely stumble upon even cheaper deals, as Zyro often offers attractive discounts. 
The Zyro Starter plan will suffice if you want to get your blog online. However, if you need more advanced features, you may want to consider Professional or Business plans.
With each Zyro plan, you'll get a free domain for a year, free email for three months, marketing integrations, and 24/7 support. Other valuable features are free web hosting, SEO tools for optimisation, Google Tag Manager, designer-drafted templates, etc. Here's how the plans differ:
| | | | |
| --- | --- | --- | --- |
| | Website | Business | Advanced Store |
| Products you can sell | / | Up to 100 | Up to 2500 |
| Available payment methods | / | 20+ | 70+ |
| Selling in multiple languages | / | / | Yes |
| Abandoned cart recovery | / | / | Yes |
| Product filters | / | / | Yes |
How to Choose the Cheapest Website Builder
Choosing a website builder for your new website isn't easy. But, if you don't have the necessary skills to establish an online presence without it, you have no other choice. Of course, you can always hire a web designer and pay hundreds of pounds for a website. But, even then, you'd still have to learn the basic coding skills required for website maintenance and management. 
If you don't have a budget for a professional service or don't want to get involved in coding, we'll help you find a cheap and reliable website builder that will get your business online as fast as possible. 
You'll be one step closer to choosing an ideal website builder by answering the following questions. So, let's get started.
What's Your Budget?
If you're starting a business and don't have much money to spend, you'll want to choose a builder that is both affordable and easy to use. For example, uKit and Shopify are affordable and user-friendly website builders. However, if you open an online store with Shopify, this service provider will charge you transaction fees, making the total monthly cost much higher than expected. In this scenario, uKit is undoubtedly a better choice for online stores, as you won't have to pay extra for each website purchase. 
What Do You Need a Website Builder for?
Each service provider offers a few plans based on the features clients may need for a successful website building experience. In addition, each plan comes with diverse templates or themes that match different niches and business types (including those designed for blogs, professional services, or online stores). 
You should choose a builder based on what type of website you want to create. For example, if you want a simple website with essential functions, you don't need a website builder with eCommerce capabilities. Also, you won't have to subscribe to a premium plan ( as those often include features for eCommerce). 
It's essential to remember that not all service providers offer equally good features when it comes to starter (free) plans. Take Weebly, for example. Its free plan features 500 MB of storage space, a domain with Weebly branding and free SSL security. Even those who don't know much about website building would agree that this isn't enough storage space for bloggers, let alone small businesses. 
Zyro's starter pack, on the other hand, would cost you $2.90 (roughly £2.31), but you'd get a free domain for a year, unlimited storage and bandwidth, free hosting, and access to AI-powered tools, and more. So, if you choose Weebly's free plan over Zyro, you'd have to pay for hosting and, in some cases, a domain, meaning the free plan isn't as budget-friendly as it appears to be. 
Is It Easy to Use?
Not all website builders are equally simple and easy to use. Zyro is an example of a website builder that requires some tech knowledge. It features AI-powered tools that require a basic understanding of AI and adaptation to a unique user interface. In contrast, the Bluehost website builder doesn't include these features, but it's more beginner-orientated than Zyro.
Is It SEO-Friendly?
What good is your website if your target audience can't find it? You can create the most beautiful layout and upload high-quality photos, but all this won't matter if your site is slow and not SEO-friendly. 
As a rule of thumb, it would be best to get involved in SEO as soon as you start building your online presence. Fundamental knowledge of search engine optimisation will help you avoid common mistakes and improve your local rating. 
Aside from that, another thing you can do is find a website builder with SEO features. Wix and Zyro, for example, offer such features, allowing you to optimise your pages for search engines hassle-free. 
Wrap Up
There you have it! We've introduced you to some of the cheapest website builders on the market, so it's time to pick the best one. And remember, even though the price is one of the essential factors, don't sacrifice quality and features for the sake of a few pounds.
Happy building!
FAQ
How much does a website builder cost per month?
The costs of using a website builder usually range from £0 to £40. Of course, you can find more expensive options, but these are meant for large corporations and online stores. As a general rule of thumb, you'll most likely have to pay around £20–£30 for decent features and a satisfactory user experience.
How to build a website?
You can use an online website builder to establish an online presence. The service provider of your choice will ensure you have access to the tools and features you may need to build a professional website. 
If you don't want to use a website builder, you will need to hire a web designer or work on your coding skills. While all these options seem convenient, the final decision will depend on your skills, time, and budget.
Can I build my own website for free?
Yes, you can build your own website for free. Many website builders provide free website building plans. A computer, access to the internet, and a web browser such as Google Chrome or Mozilla Firefox are all you need.