Cloud Storage - UK Top Picks
Cloud storage can help you free up valuable space on your device and have your data at your fingertips at all times, so take a look at these top-rated cloud storage services with which you can do just that.
Last Updated: March 8, 2023
Advertiser disclosure
This page may contain links to our partners' products and services, which allows us to keep our website sustainable. This means that cybercrew.uk may receive a compensation when you sign up and / or purchase a product or a service using our links. However, all opinions expressed in this article are solely ours, and this content is in no way provided or influenced by any of our partners.
Top Cloud Storage UK
Detailed Reviews
Team collaboration
Visit Website
Generous free storage allowance
Easy to use
Many integrated apps
Excellent collaboration and file-sharing options
Aside from being the world's most popular search engine and email provider, Google has also branched out into the cloud storage market with Google Drive. Google Drive is a comprehensive cloud storage service that allows users to store their files online on the cloud and access them across all their devices. 
If you own a Google account, which you most likely do, you already have free access to Google Drive, along with 15 GB of cloud storage space at no charge. That is an ample amount, considering that most cloud storage services today rarely offer anything over 5 GB of storage space for free. 
To top that off, Google Drive provides free access to Google's web-based office suite, including apps like Docs, Sheets, and Slides. As a result, not only is Google Drive's office suite on par with Microsoft's market-leading equivalent, but users can easily open, edit, and convert Microsoft Office documents using Google's apps. 
Some of Google Drive's strongest suits, however, are its real-time collaboration and file-sharing options that will make your online office life a breeze. You can share documents, suggest edits, leave comments, grant edit permissions, as well as edit documents simultaneously with other users.  As Google Drive keeps track of each version of the files you've uploaded, you can also easily revert to a previous version of a file. 
The primary way to access Google Drive is through a web browser, but you can also download Drive for desktop on Windows and Mac devices.
Downloading the Google Drive app on your computer will allow you to have access to your files directly from your PC as well as synchronise local files to Google Drive on the web. A handy mobile app is also available for Android and iOS users. 
On the negative side, even though Google Drive claims to have industry-leading security, it lacks end-to-end encryption, leaving the system potentially vulnerable to hacker attacks. However, this cloud storage service does employ two-factor authentication and 128-bit encryption to protect its users.
It is also worth noting that the 15 GB limit takes into account all the messages and attachments in your Gmail inbox, as well as Google Photos. So, if you find that the storage limit is not enough for you, you can upgrade to a Google One plan for extra storage space at reasonable prices. Check out the table below for a full breakdown of Google Drive's subscription plans.
Basic 
Standard
Premium
Storage Space

100 GB

200 GB

2 TB

Price

£1.59/month

£15.99/year

£2.49/month

£24.99/year

£

7.99/month

£79.99/year
Upgrading to one of the paid tiers will also give you the option to share Google One with up to five family members, all of which will get 15 GB of cloud storage space for free.


MS Office users
Visit Website
File versioning
Cross-platform support
Excellent collaborative options
Personal Vault for file protection
OneDrive is Microsoft's equivalent to Google Drive and the ultimate cloud storage solution for Office 365 and Windows 10 users. It comes pre-installed on Windows devices and also integrates with other popular Microsoft products, including its email platform Outlook.com.
Similarly to other cloud storage solutions, Microsoft OneDrive automatically backs up your locally stored files and syncs them to the cloud and across all of your other devices. So, if you have OneDrive set up on multiple devices, any change you've made to a file will be automatically synced across all of them. 
Additionally, with the Files-On Demand feature, you can free up storage space on your hard drive by keeping certain files solely in the cloud.
OneDrive's integration with the MS Office suite also allows for real-time document collaboration. You can edit, share, and work on documents simultaneously with other users, and all users will immediately see any changes you've made to files. 
As for security, this platform also has an impressive encryption framework, superior to many other cloud storage providers. Namely, all your files are secured with 256-bit encryption. Moreover, to ensure your data is safe when in transit, OneDrive uses the industry-standard Transport Layer Security protocol. 
For an extra degree of security when your files are at rest on the cloud, you can make use of the Personal Vault feature. This feature lets you lock up your most precious files in a digital vault, which you can only open with two-person authentication. 
In terms of storage space, OneDrive comes with an initial 5 GB of cloud storage for free.
To upgrade, you can sign up for the Standalone plan that will set you back £1.99 a month for 100 GB of storage space. The Standalone plan does not include the Microsoft Office apps, though, as to use those, you will need to subscribe to a Microsoft 365 bundle. All your options are below.
OneDrive Standalone
Microsoft 365 Personal
Microsoft 365 Family
Storage Space

100 GB

1 TB

6 TB

Price

£

1.99/month

£

5.99/month

£

7.99/month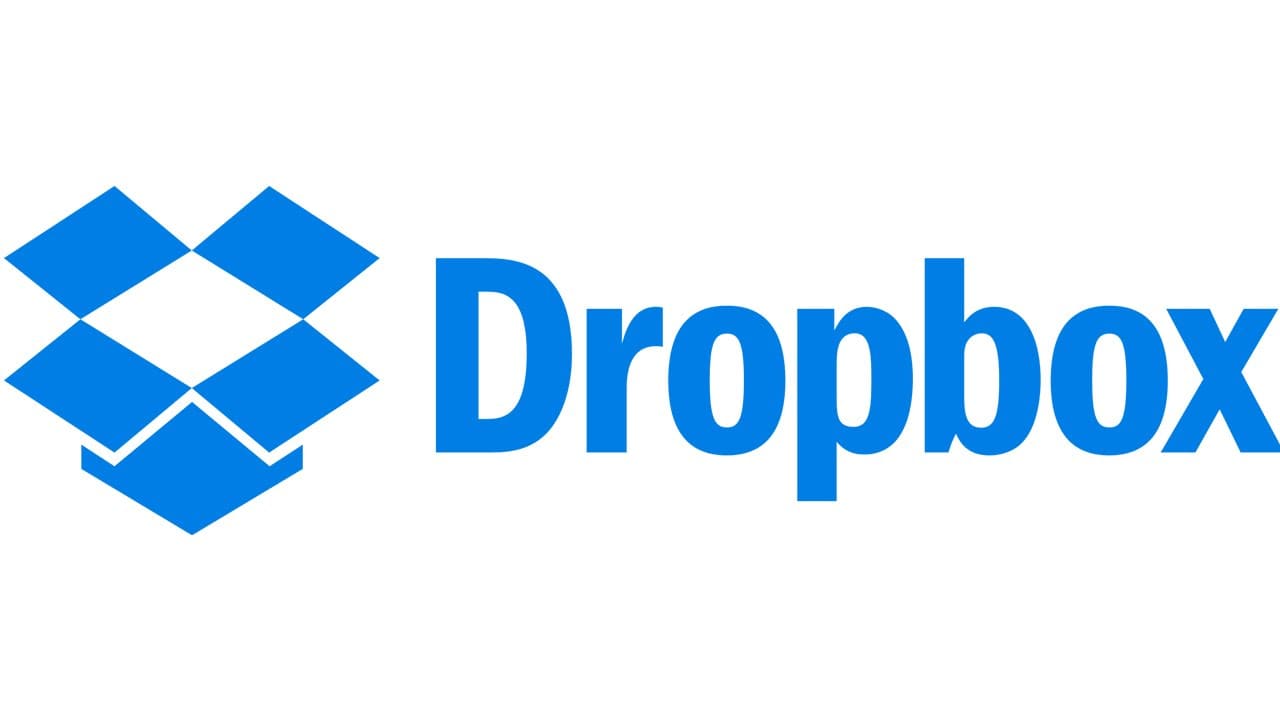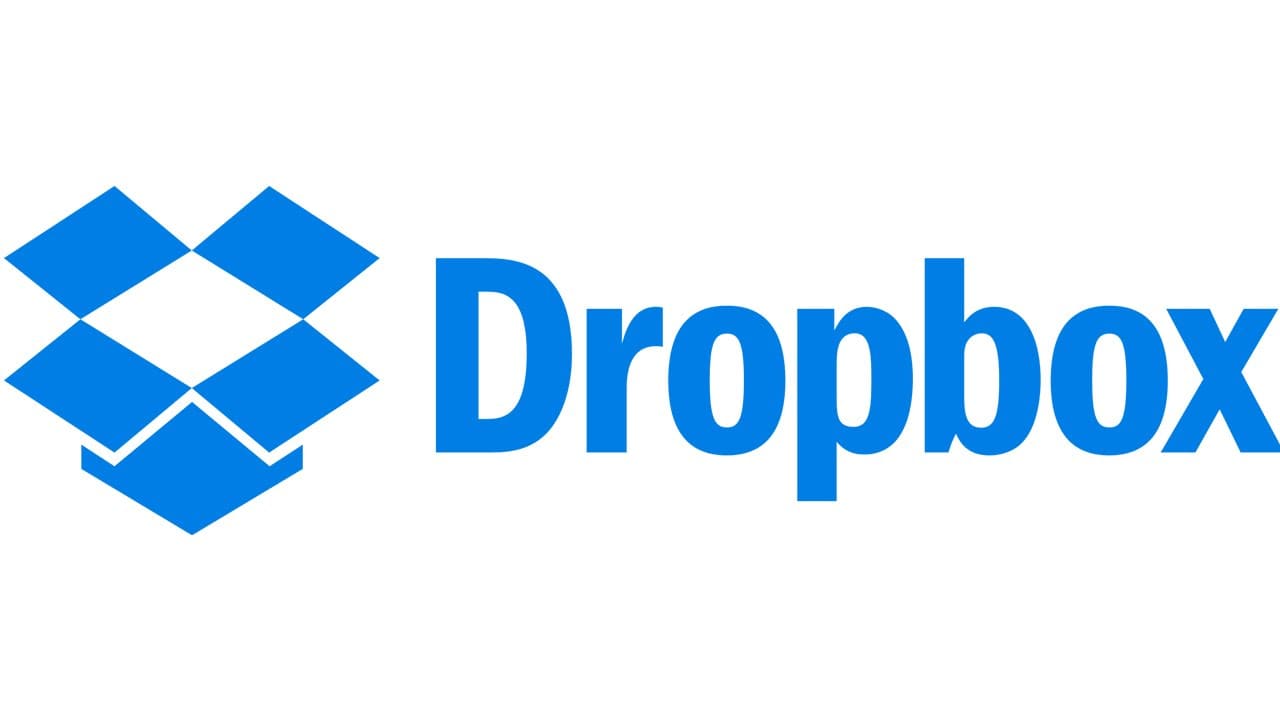 Productivity tools integration
Visit Website
Smart Sync
Third-party apps integration
Up to 16 GB of free storage with referrals
No file size upload limit
Launched back in 2008, Dropbox pioneered the concept of cloud storage and file syncing across multiple devices. This cloud storage service works in a very straightforward way — you drop all your files into a Dropbox folder on your desktop, and everything in it automatically syncs to the cloud.
One of the best Dropbox features is Smart Sync. With this feature, you can choose whether your files are stored locally or online-only, allowing you to free up hard drive space on your computer.
One area in which Dropbox excels is handling large files, especially images and videos. Namely, there is no file size limit for files uploaded through the desktop or mobile app. The web app restricts you to 50 GB per file, which is still huge and more than what most cloud storage providers offer.
Another interesting aspect of Dropbox is its integration with both Google Workspace and Office 365. So, if you are looking for a platform that lets you collaborate on both Microsoft and Google documents without giving up one or the other, Dropbox is an excellent option.
Users who are not keen on using the integrated tools can use Dropbox Paper for creating collaborative documents and sharing them with other users.
Moreover, Dropbox integrates nicely with a range of third-party apps. These include Slack for communication, Zoom for video conferencing, Asana for project management, and many others that will help you streamline your daily workflow.
Like most other cloud storage providers, Dropbox uses a freemium model, which means you can try out the service for free and get 2 GB of cloud storage space at no cost. Although that isn't much, the good news is that you can easily earn more storage space by inviting new users to the platform. In fact, you can earn up to 16 GB of free storage solely through referrals. 
For more storage, you can always upgrade to a paid tier. Dropbox offers two plans for personal use, Plus and Family. Of these, the Plus Plan comes at £9.99 a month for 2 TB of storage. The Family Plan has the same storage capabilities, but you can share it across six individual users at the cost of £16.99 a month. 
| | | | |
| --- | --- | --- | --- |
| | Freemium | Plus | Family |
| Storage Space | 2 GB | 2 TB | 2 TB + 6 users |
| Price | / | £9.99/month | £16.99/month |
Security is excellent as well, with files being encrypted both in transit (128-bit TLS) and at rest (256-bit AES) and two-factor authentication for login security.
Apple device users
Visit Website
Built into Apple's operating systems
Automatic device backup
Excellent for backing up photos
Easy to use
If you are a long time Apple user, chances are you need no introduction to iCloud, as you are probably already connected to it. However, if you are new to Apple, you should know that iCloud is the ultimate cloud storage service for you that will keep your data in sync across all your Apple devices.
What makes iCloud such a compelling cloud storage solution for Apple users is the fact that it is built into Apple's operating systems. As a result, It works seamlessly in the background of all Apple devices, so when the service is up and running, there is no intervention necessary on the user's part. 
Additionally, iCloud is one of the best photo storage solutions and an excellent option for those with an extensive image library.
The Apple Photos standalone app automatically stores and uploads all the photos you've taken with your Apple device to the cloud. The app also organises your photos into different categories, such as selfies, screenshots, and portraits, and allows you to create custom albums and share them with friends and family.
For file sharing, iCloud will enable you to make custom links for whole folders or individual files and share them with anyone, regardless of whether they are using an Apple device.
In terms of security and encryption, iCloud is only average. It protects your data with the below industry-standard 128-bit encryption. It does, however, protect your most sensitive data, such as Apple Pay and Apple Keychain information, with end-to-end encryption. As is typical for most cloud storage solutions, iCloud also employs two-factor authentication for login security.
Signing up to iCloud will get you 5 GB of free storage space. While that is hardly enough for most people, extra cloud storage space is available at reasonable prices. The standalone plans begin at £0.79 per month for 50 GB of storage, while 200 GB costs £2.49 per month. The largest plan provides a massive 2 TB of storage space and comes at £6.99 a month.
| | | | | |
| --- | --- | --- | --- | --- |
| Storage Space | 5 GB | 50 GB | 200 GB | 2 TB |
| Price | Free | £0.79/month | £2.49/month | £6.99/month |
Note that the last two tiers include Apple's Family Sharing feature, allowing you to share your iCloud subscription with up to four other people. Alternatively, you can also purchase iCloud as part of an Apple One bundle, which will allow you to have all Apple services, such as Apple Music, TV+, or Arcade, under one subscription.
Subscribing to Apple One will also give you access to iCloud+, a recently introduced upgrade of iCloud. iCloud+ has the same cloud storage capacity as iCloud, but includes premium features like HomeKit secure video support, Hide My Email, and a VPN-like service called iCloud Private Relay.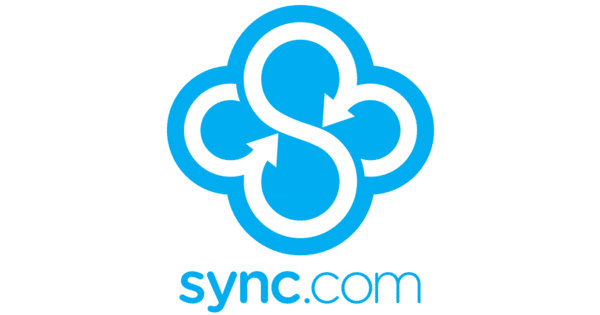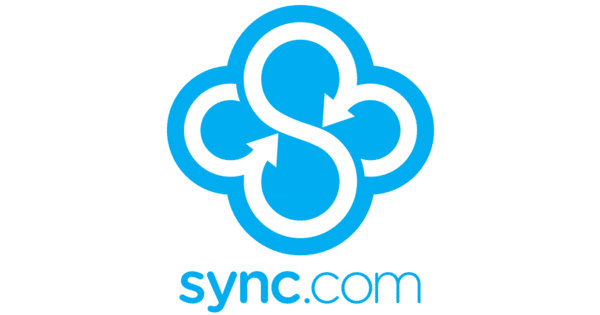 Security
Visit Website
Office 365 integration
Zero-knowledge privacy
Maximum security
Deleted file recovery and file versioning
In a competitive market dominated by big names like Google, Microsoft, and Apple, Sync.com consistently tops lists of best cloud storage platforms, and for a good reason. Sync.com is a secure cloud storage provider with a whole host of features that will give you extra peace of mind that your cloud-stored data is safe from unauthorised access.
For starters, Sync.com uses 256-bit end-to-end encryption, which is the gold standard for internet security today and means only the account owner — you — can decrypt and access your data. To prevent untrusted devices from accessing your account, you can also enable two-factor authentication.
Also, Sync.com doesn't allow third-party access, which can be seen as an advantage, as it significantly reduces the risk of your account being exposed.
Using Sync.com is effortless. All you will need to do to sync your data to the cloud and across other devices your account is synced to is add it to the Sync folder on the desktop app. 
Alternatively, you can also drop files into the Vault folder, which is a separate cloud-only storage space under your account. The files in your Vault folder will not sync with your other devices and are, instead, only accessible through the web client and mobile apps. The Vault is ideal for backing up your most valuable data and can also come in handy for freeing up space on your devices.
Sync.com also supports file versioning, allowing you to retrieve up to 30 days of previous versions of files for free, which can be upgraded to a year with higher-end plans. The best part is that these older versions of files don't contribute towards your storage quota. You can also easily share files with other users regardless of whether they are using Sync.com or not.
Upon signing up, you will get 5 GB of free storage space, which is in line with what most other cloud storage providers offer. The paid plans are affordable, but there is one slight drawback for people who are unsure whether this platform is suitable for them. Sync.com wants its users to commit fully, so it doesn't have a monthly subscription option available, only annual. 
That is far from a deal-breaker, though, as you can always use the free version for trialling the platform. There are two plans available for personal use, the prices of which you can see in the table below. 
Solo Basic
Solo Professional
Storage Space

2 TB

6 TB

Price

$8 (around

£

6)

per month billed annually

$20 (around

£

14)

per month billed annually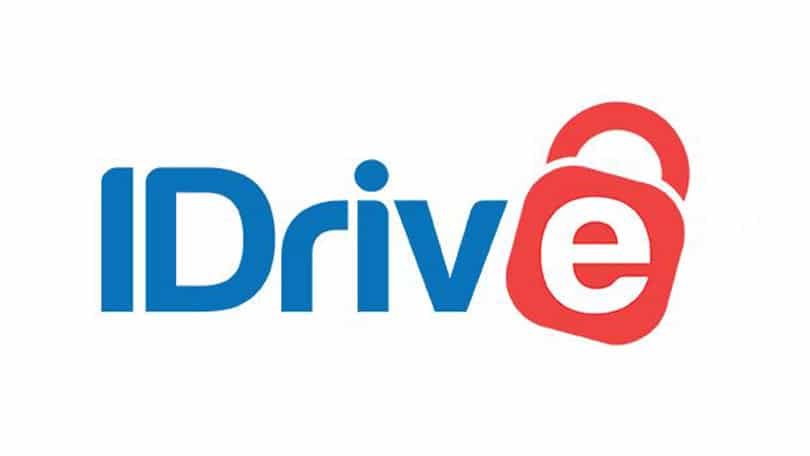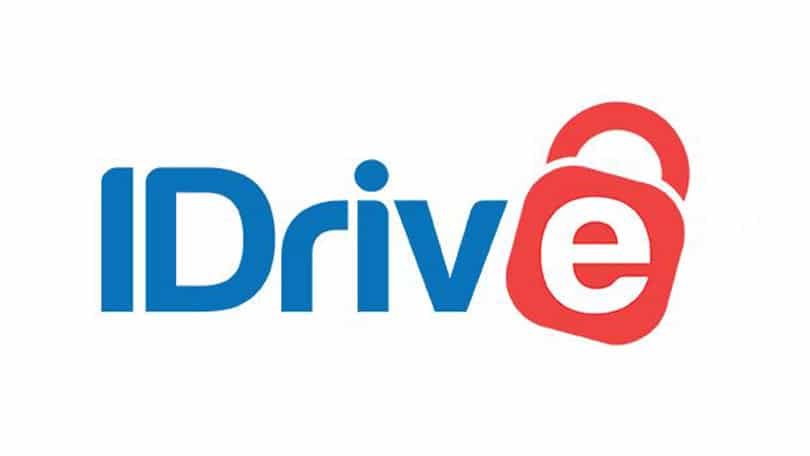 Data backup
Visit Website
Various backup features
Very feature-rich
Generous plans
Unlimited number of devices
IDrive ranks among the best cloud backup services for the wealth of features it offers — from disk image backup to file versioning and advanced file restoration options. IDrive comes with all the typical cloud storage capabilities, but its main focus is online backup.
That means that, unlike most other cloud storage companies, IDrive will backup your entire device automatically, saving you the hassle of manually moving the files you want to protect into a sync folder. 
While IDrive's core functionality is to back up an unlimited number of all types of devices under a single account, it comes with a host of other compelling features. A good example is the IDrive Express disk mailing service, which involves backing up bulk data to an external drive sent to you by IDrive.
With disk image backup, you can create clones of your hard drive or even your entire system. With advanced file versioning, you can easily restore up to 30 previous file versions and perform a point-in-time recovery of a file.
Security is also a strong suit, with IDrive using AES 256-bit encryption to encrypt your data both during transmission and at rest on its servers. 
By default, IDrive stores the encryption key, but you also have the option to create a private key known only to you. While that is by far the more secure option, it will disable IDrive's file-sharing functionality, as sharing files with other people breaks the zero-knowledge encryption protocols. 
Another great aspect of IDrive is the excellent value for money it offers. Free users get 5 GB of storage space at no charge, but the two paid plans are very generous in terms of storage space capacity and features. For personal use, users can choose from 5 TB and 10 TB of storage for $79.50 (around £58) and $99.50 (around £73) a year, respectively.
| | | | |
| --- | --- | --- | --- |
| Storage Space | 5 GB | 5 TB | 10 TB |
| Price | Free | $79.50 (around £58)/year | $99.50 (around £73)/year |
Perhaps the only downside here is that you are obliged to pay for the whole year upfront, but the good news is that IDrive runs frequent deals and offers. Prices are currently lower than this, and there is a special offer for UK users who can save up to 50% for their first year. 
Longtime value
Visit Website
Lifetime plan options
Fully-featured free plan
Client-side encryption
Cross-platform support
What really makes pCloud stand out from other cloud storage services is that it allows you to make a one-off payment for a lifetime cloud storage. That means that you can subscribe to its services permanently without having to worry about monthly or yearly renewal fees. 
Aside from that, pCloud also excels in other areas. Namely, it offers 10 GB of storage space for free, comes with a dedicated media player, and encrypts your most valuable data with unbreakable encryption.
pCloud also boasts all the necessary features we've come to expect of a cloud storage provider. For example, it automatically synchronises changes you've made to your data across all your connected devices. If you wish, you can also use file versioning or rewind your account to access older versions of files. 
That said, perhaps pCloud's most important features are its media management tools. You can compress and resize media files and create slideshows straight from pCloud. In addition, the integrated audio and video players will enable you to play shared media files, create and manage playlists, and watch videos directly from the cloud. 
Along with no file size limits (you can upload as many HD images and videos as you like), all these features make pCloud one of the best cloud storage for photos, videos, and other media. 
Another standout feature is the ability to sync backups from other cloud storage solutions, such as Google Drive and OndDrive. Moreover, you can back up photos you've uploaded to social media platforms like Facebook and Instagram. 
The free plan is fully featured, and the 10 GB of free cloud storage space is quite generous, but pCloud's paid plans are reasonably priced as well. There are two subscription plans available depending on how much storage and download traffic space is offered.
The individual Lifetime plans come at £149 and £299 for 500 GB and 2 TB of cloud storage space, respectively. Alternatively, annual plans are available at £42.99 and £85.99 and offer the same storage space as the Lifetime plans. 
Free Plan
Premium

(Annual)

Premium Plus

(Annual)

Premium

(Lifetime)

Premium Plus

(Lifetime)

Storage Space

10 GB

500 GB

2 TB

500 GB

2 TB

Price

/

£42.99/year

£85.99/year

£149

£299
pCloud also offers security in line with the industry standard, securing your data with 256-bit encryption and two-factor authentication. For even more protection, you can also subscribe to the pCloud Crypto add-on, which will enable you to encrypt your data before it is uploaded to pCloud's servers.
Unlimited file versioning
Visit Website
Twofish protocol for file encryption
Virtual drive on Windows
Client-side encryption
Lifetime subscription
Despite being a newcomer in the industry, Icedrive comes with a unique set of features that set it apart from other, more established cloud storage services. Its approach to encryption is unparalleled in the industry, and it offers a generous 10 GB of cloud storage space at no cost.
One of Icedrive's most noteworthy features is that its desktop app allows you to mount a virtual drive on your Windows PC. This revolutionary drive-mounting software will enable you to access and manage your cloud storage space from your operating system as if it were a real hard drive on your computer.
Although this is a Windows-only feature, portable apps are available for all the other major platforms that are just as intuitive and easy to use.
With Icedrive, you can also preview and download previous versions of your files. Fortunately, there are no limitations to file versioning, which means you can restore a file to any of its prior versions with a single click. 
Icedrive also implements file previews, and what is particularly impressive is that it allows you to preview even the encrypted files. You can preview all popular image and video formats, as well as Office documents and PDF files.
In addition, Icedrive is also the only cloud storage solution to adopt the Twofish protocol for file encryption. Since Twofish is new and not as widely used as the far more popular AES, it is recognised as the most secure encryption algorithm currently available. 
To keep things even safer, Icedrive also employs zero-knowledge, end-to-end encryption. In addition, encryption happens at the client end, meaning your data gets encrypted before it hits the Icedrive secure cloud. The unique thing about Icedrive is that it lets you decide which files you want to encrypt, so you get both encrypted and regular storage space.
However, it is worth noting that client-side encryption is a feature only available to premium users. 
Icedrive also has a unique pricing structure, offering reasonably priced plans which can be purchased monthly, annually, or for a lifetime. 
Lite
Pro
Pro

+

Storage Space

150 GB

1 TB

5 TB

Monthly 

/

£

3.99

£

16.99

Yearly

£17.99

£

39.99

£

169.99

Lifetime

£

79

£179

£479
The Lifetime option, in particular, offers excellent value, as it becomes effectively cheaper than the two options after a few years of using the service.
How to Choose the Best Cloud Storage Provider?
— BUYER'S GUIDE —
With so many cloud storage options out there, picking the correct service that will fit your needs in terms of both storage space and features can sometimes be a real challenge. To find out which features you need to look out for when choosing a cloud storage provider, take a look at the Buyer's Guide below. 
Estimate Your Storage Requirements
While most storage services are free to use, all of them offer paid plans that give you extra features and additional storage space. But is it necessary to pay, or could you get away with a free cloud storage service? That depends mainly on the amount of storage space you need. Most big-name services offer free storage space ranging from 2 GB to 5 GB, but that can fill up relatively quickly. 
However, some cloud storage providers, like Google Drive, are more generous and don't charge anything for up to 15 GB of space. Icedrive and pCloud, with 10 GB of free storage, are other good examples. So if you are only looking to store a few key documents, opting for one of these services will give you more than enough space to work with. 
Most users, however, require roomier packages. If you are dealing with a vast amount of data, subscribing to a cloud storage service will most likely accommodate all your extra storage needs. Paid plans typically offer between 2TB to as much as 10 TB of cloud storage space, and most of the services on this list even offer an unlimited amount of storage with their business plans.
Consider Your Security Needs
Although cloud-stored data is undoubtedly more secure than the information you've stored locally, it is still vulnerable to hacker attacks and security breaches to a certain degree. For that reason, it is vital to choose a cloud storage service with built-in adequate security features. 
Thankfully, all cloud storage providers have some sort of security measures in place to protect user data, but not all offer the same level of protection. 
If you are storing highly sensitive information, look for AES 256-bit encryption both during transit and at rest, and always choose that over 128-bit encryption. To ensure that absolutely nobody, not even your cloud storage provider, has access to the encryption key but you, look for end-to-end encryption. Sync.com is one of the most secure cloud storage providers out there, with end-to-end encryption and several other security measures in place. 
Note that if you choose a service with end-to-end encryption, you will need to be extra careful with the encryption key, as if you lose it, you will no longer be able to access your data. For that reason, it is worth mentioning that this advanced security measure is not always necessary, especially when you are using the cloud storage service for personal reasons.
Check Where Your Data is Stored
Nowadays, cloud storage providers have multiple data centres worldwide. The location of these data centres can have significant implications in terms of performance and overall user experience.  
Generally speaking, the closer the data centres are to your physical location, the less server latency and performance issues you will experience. For example, if you are based in the UK and want to avoid slow upload and download speeds, always look for cloud storage providers with Europen data centres.
It is also important to check the privacy guidelines of the country where your data is stored so you have an idea of how that country's laws affect who has access to your data. Namely, to enjoy maximum privacy, choose data centres located in Switzerland and Germany. 
Other Features to Look Out For
Usability:

Look for a cloud storage service with an intuitive and clean interface and cross-platform support, so the data stored can be easily accessible via different devices and operating systems. 

Proper pricing model:

Choose a price model that best fits your requirements. Most cloud storage providers offer both monthly and annual subscriptions, but it is best to pay upfront if you plan to use the service for a long time. Better yet, choose a service with a lifetime subscription plan, like pCloud, as it will prove the most cost-effective in the long run.

Third-party app integrations:

Try looking for a service that integrates seamlessly with other software applications and productivity tools you regularly use, as that can maximise productivity and streamline workflow. Dropbox is one of your best choices in terms of productivity tools integration. 



Support and Reliability:

Finally, check the uptime track record before signing up to avoid losing access to your file due to poor uptime. Round the clock customer support is just as important, and typically, the more established a platform is, the better its support. 
Wrap Up
In the crowded cloud storage market, the solutions mentioned above stand out the most, whether by integrations with other apps, generous free plans, or real-time collaboration features. However, many of them specialise in a particular area, so you should always consider your specific requirements when choosing a storage cloud provider. 
Irrespective of which cloud storage solution you choose, you can rest assured that it will keep your cloud-stored data as secure as possible and inaccessible to anyone else.
FAQ
What is the best cloud storage for personal use?
All the cloud storage services we've mentioned are excellent for personal use, allowing individuals to store their data, photos, videos, music, and other files and sync them across all their devices. Some of the best personal cloud storage providers are Google Drive, OneDrive, pCloud, iCloud, and others.
What is the best cloud storage for business?
All of our top cloud storage providers offer business plans, aside from plans for individuals. The best ones are IDrive, allowing you to back entire company servers, and Dropbox, which provides unlimited storage for large businesses. 
Which is the safest cloud storage?
Sync.com offers by far the most secure cloud storage, as it encrypts user data with 256-bit end-to-end encryption that only the account owner can unlock.
Which cloud storage gives you the most free space?
From our top picks, Google Drive offers the most generous free plan, with 15 GB of free cloud storage. At a close second comes pCloud, offering 10 GB of cloud storage space at no cost.