Free Appointment Scheduling Software — UK Top Picks
Want to end the email ping pong linked to booking appointments once and for all? A piece of good appointment scheduling software that suits the specific nature of your business is what you're after.
So, make sure to check the illuminating knowledge base we've created. We've looked into the best free appointment scheduling software on the market and assessed the main features of their paid versions.
Last Updated: March 8, 2023
Advertiser disclosure
This page may contain links to our partners' products and services, which allows us to keep our website sustainable. This means that cybercrew.uk may receive a compensation when you sign up and / or purchase a product or a service using our links. However, all opinions expressed in this article are solely ours, and this content is in no way provided or influenced by any of our partners.
Top Free Appointment Scheduling Software
Detailed Reviews
Businesses of any scale
Visit Website
Unlimited monthly appointments
Free third-party integrations
No-show protection
Free email notifications
Pricing
Completely free up until recently, Picktime gained enough steam to update its pricing. Worry not, as there's still a free version. It allows for three users, two locations and two monthly group bookings. 
For bigger teams and a more exhaustive list of features, however, you'll have to opt for either their $9.99 (roughly £7.63) a month Starter plan or their $19.99 (roughly £15.27) a month Pro plan. Note that paying on a yearly basis gets you a significant price drop.
Pros and Cons
There's much to love about Picktime's free plan. 
You get unlimited individual meetings each month. Integration with PayPal allows for customer deposits, protecting you from no-shows. Plans made on your private calendar automatically reflect on the business' Picktime calendar.
You also get free Google Analytics, Mailchimp, and HubSpot integrations. A booking schedule on your business's Facebook and Instagram page? Yes! Also, you get access to Jitsi, a video conferencing platform. So what's there not to love?
The fact that automatic time zone conversion doesn't come for free. The fact that free users' booking email notifications come with Picktime's logo and that there's no possibility for file attachments.
Features
In its fullest form, Picktime offers so much. 
You get three payment processors, numerous calendar syncing options, email and SMS notifications and reminders, and drag-and-drop rescheduling.
You also get excellent video chat integration, 20 booking page languages, stock keeping and ways to build a database on all the info you ask of your clients.
About the Software
Web-based, as most free booking software nowadays is, Picktime is superbly designed. We love the violet finish, but we love its functionality even more. On top of it all, Picktime is easy to set up and tailor to your needs, and it also integrates seamlessly.
Hardware
Picktime doesn't offer POS devices. For that, one needs to choose another free online booking software.
Businesses with physical stores
Visit Website
Included time tracker
Unlimited free monthly appointments
Free email and SMS notifications
One free user
Pricing
Square Appointments is a solopreneur's dream, as single users get the booking software's full features for free. However, Square takes a percentage of everything you charge to your client, plus a fixed fee.
Teams of two to five members will have to set £29 aside each month, and those of six to ten will pay £69. Larger teams get custom pricing, which involves negotiating with their sales representatives.
Pros and Cons
With the free version of Square, you can book unlimited appointments in one location and define different meeting types. Devoted iOS and Android apps exist.
Most often, free online booking software provides only email notifications. With Square, SMS reminders are on the house, too. You also get to attach documents to emails, integrate Google Calendar, and use a time-tracker for your meetings.
Many things are lacking, though.
You can't integrate video chatting tools. Also, forget about free email marketing tools. Furthermore, customers find the choice of design templates to be poor.
Features
Say a customer approaches you by clicking the booking button on your Facebook, Instagram, and Google pages. Or maybe through a calendar you embedded in your Wix website. Or the free Square booking website that you can build.
This will form a detailed customer database, storing the entire purchase and appointment history. Integrating with Jotform lets you specify what info to keep. The embeddable booking widget can have your branding. So can the invoices and digital receipts you issue.
About the Software
Versatility is a hallmark of the Square Appointments system. You describe your service and set its duration and location. Then, you choose if the price is fixed, if it somehow varies, or write custom text instead of a specific figure. 
By elaborately laying out the meeting types you offer, you minimise the need for constant correspondence with clients. If multiple services suit them, they can book them.
Hardware
Square is much more than just an appointment scheduling software. 
If your business needs a dedicated POS terminal for customers to dip and swipe their credit cards or pay contactless, Square has an all-in-one solution. It also offers innovative touchscreen stands and registers, allowing you to equip your physical stores fully.


Big business teams
Visit Website
100 free monthly appointments
Free no-show protection
Free automated surveys
Unlimited free locations
Pricing
10to8's detailed pricing starts with a free Small business plan. The cost is £9.6 for Basic, £20 for Grow, £40 for Bigger Business and is negotiated for the Enterprise plan. 
These are monthly prices if you pay for the whole year in advance. Paying each month costs more. Overall, customers laud the affordable pricing 10to8 offers.
Pros and Cons
The free version lets two individuals offer unlimited services and book 100 monthly appointments. These can be single or group bookings. Services can be private or public. Each has a duration, pricing, description, and location.
The stand-out bit of 10to8's appointment scheduling solution are the free automated customer satisfaction surveys. Also, booking emails can include files up to 25 MB and meeting links since Zoom is integrated from the get-go.
Rescheduling and cancelling are intuitive, and you can set non-refundable deposits. Syncing external calendars goes both ways, and hundreds of app integrations are available. Also, 10to8 has iOS and Android booking apps. 
Here's the sour bit. Custom branding will cost you. When using the free plan, emails to your customers will always be sent by "10to8 Free". Oh, and as far as analytical tools go, you won't be getting any for free.
Features
The pricier the plan, the more meetings you can book. You also unlock new features like SMS notifications to customers or user support via phone. Over 20 languages are available to choose from.
You'll probably need a little time and technical knowledge to get this software up and running. However, helpful customer service agents await to assist you.
About the Software
The booking app 10to8 developed has trusting users around the globe. It's no wonder, really. You can rest assured that your clients will be delighted by the ease of picking and booking a suitable time slot. 
On the other hand, you get to enjoy seamless scheduling, rescheduling, cancelling or setting up recurring appointments. Billing can be done, too. Lastly, you'll be automatically informed about all the changes made to your 10to8 appointment calendar.
Hardware
Like most appointment scheduling software solutions on the market, 10to8 doesn't offer payment processing devices for brick-and-mortar shops. A couple more operators that do are coming up, so stay with us.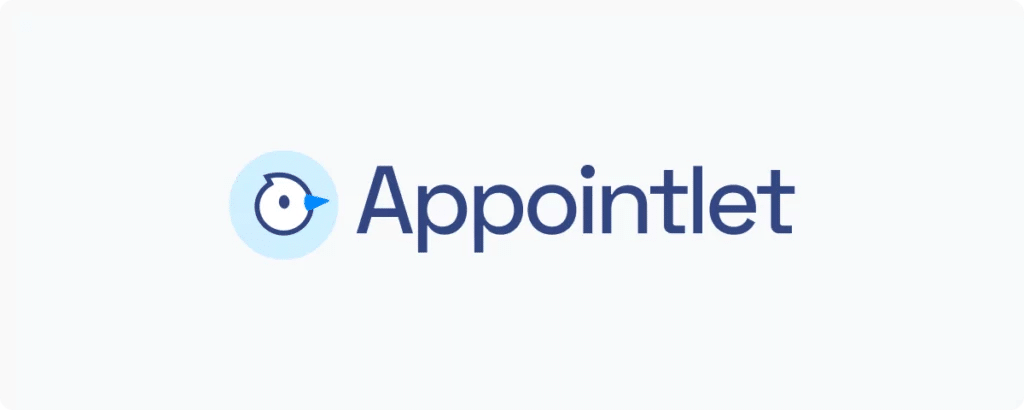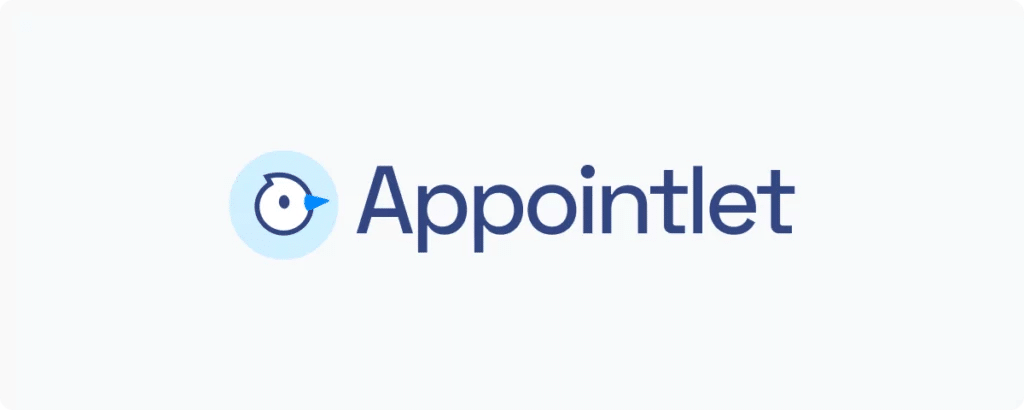 Scalability
Visit Website
Zoom integration
Unlimited free users
Unlimited free monthly appointments
Free email notifications
Pricing
Appointlet offers only two plans. Essential is free and will always be. Premium hits you at $8 (roughly £6.12) a month if you pay for a year in advance and $10 (roughly £7.65) if you pay each month.
Pros and Cons
Appointlet screams "Unlimited!" right in your face. Free users get unlimited meetings, team members, locations, and meeting types. 
Here's what else is good about Appointlet's free plan:
Zoom integrates naturally, making online meetings much easier to organise

You get customisable intake forms, meaning your customers can share all the necessary details before an appointment

Google and Office 365 calendars sync easily, letting Appointlet recognise your private time and block it off

New appointments show up on your email calendar

You can embed your booking page or a simple "book now" button on your website
Here's what gets a frowny face:
Lack of internal customer analytics tools

Third-party integrations not being free

No Appointlet mobile apps

Having to pay for Facebook and Instagram integrations or settling for posting just your booking link

No payment processing service is available for free (neither Stripe nor PayPal, which are otherwise available with the

Premium

plan)

Your schedule will carry the Appointlet logo unless you cash in
Features
If you do cash in, you unlock some pretty useful features, such as email meeting reminders. These reduce no shows. You also get pooled availability that is precious to bigger teams, a schedule with just your branding, the much-desired payment processing capability, and a treasure trove of specific functionalities with Zapier integrations.
About the Software
Appointlet scales superbly. Enterprises can use it as much as small teams because their booking page comes in nine different languages, with autodetected time zones. 
A quick search through the database lets you find a specific client or meeting in seconds. Plus, when customers get back to you, they can attach a file. This is a lifesaver for some professions and costs you nothing.
In case you find yourself looking for a certain feature, Appointlet's help agents have your back. From what we experienced, they are nailing it!
Hardware
No, no, not with Appointlet. For a hardware-oriented approach to booking software, you're likely to find your luck with what is coming up next.


Beauty and health businesses teams
Visit Website
Unlimited appointments
No subscription fees
Unlimited free locations
Deposit to avoid no-shows
Pricing
Formerly known as Schedul, Fresha gears towards healthcare. It has no traditional pricing — all of its features are free. It earns money by leasing POS equipment to businesses and charging commissions on sales.
Pros and Cons
Fresha users get unlimited team members, locations, and monthly appointments. There are iOS and Android apps for both customers and business owners. All transactions are carried out through Fresha's native payment system.
What you can't get with Fresha, on the other hand, is video chat integration and group bookings. It's oriented towards one-on-one meetings, which also might explain the lack of time-zone tracking. 
Another slight disappointment — Fresha allows no third-party integrations. Bye, bye, Zapier and hundreds of creative solutions. The company wants to keep it all under one roof. If it weren't for the great internal tools, we'd be pretty mad.
Features
Used right, Fresha's appointment scheduling solution is a powerful tool. Just set up custom intake forms, and you'll have clients share all the necessary bits before any meeting. You can thus keep detailed customer profiles.
Next to appointment history, staff notes and payment details, customer records may even include digital files.
Worth noting is that an entire community is built around this appointment scheduling tool, and it's truly democratic. Everyone can suggest an improvement, with users voting on what should be improved or introduced first.
About the Software
With Fresha, you get an easy-to-use appointment booking solution. Drag-and-drop rescheduling is what we mean by that. Easy editing, too. Oh, and with no-show protection, businesses are guarded against losses caused by irresponsible booking.
Users even get the chance to delegate administrative duties to Fresha operatives, as the company provides payroll management on top of invoicing and billing.
What sets Fresha aside is its internal analytical tool called Reports. It lets you track and gain valuable insight into your appointments, staff, and clients. The booking page is available in 20 languages.
Hardware
Fresha is perfect for businesses with physical stores where money regularly changes hands. It offers cash drawers, POS terminals, receipt printers and barcode scanners. A comprehensive solution indeed.
Internal and external communication
Visit Website
One free user
Unlimited free monthly appointments
Free personal branding
Free video chatting solutions
Pricing
There are five Calendly pricing plans. Basic is free. Essentials costs a business $8 (roughly £6.12) per employee each month. Professional costs $12 (roughly £9.17), while Teams costs $16 (roughly £12.23). The most advanced plan, Enterprise, doesn't have a fixed price point.
Basic users get one meeting type but unlimited monthly appointments. The meeting type is determined by its duration, availability, and location, as well as its name and description.
Pros and Cons
Free users can integrate Calendly's scheduler into their website. They can also manage appointments from devoted Android and iOS booking apps. Next to Calendly's, they can even feature their own logo.
Calendly offers free Slack and Intercom integrations and video chatting through Zoom, Google Meet, and Webex. The booking page and event notifications are available in six languages, and non-profits get a discount.
But…
Calendly doesn't support payment processing within its first two plans. For PayPal and Stripe, you'll have to opt for the Professional plan. Automated customer reviews will also cost you. 
Free users were annoyed the most by how their customers cancelled and rescheduled meetings. They did it however they liked. You can avoid this by setting your own cancellation policy, but you will need the Essentials plan.
Features
The number of external calendars integrated into Calendly depends on your plan. The Basic gets you one, while the Essentials plan lets you have two. Starting from the Professional plan, you can connect up to six external calendars. Unlike SMS reminders, email meeting reminders are free.
The most sought-after integrations will cost you with Calendy. Integrations through Zapier and webhooks require the Professional plan, as does integration with Mailchimp and HubSpot. Salesforce integration requires the Teams plan.
As for metrics, you get internal tools if you opt for the Essentials plan. If you're after third-party solutions like Google Analytics and Facebook Pixel, then the Professional plan is what you'll have to go for, at least.
About the Software
The usual process you go through when booking via Calendly involves leaving your name and email. There's more to ask for, though. Thanks to the invitee questions, you can specify all the details you need from customers.
What left a positive impression on business owners is the fact that cancelling customers can leave feedback. This way, you can find out what lies behind a cancellation. If it's something you did wrong, you get to improve. If not, you get to relax.
Hardware
Calendly doesn't offer POS hardware, only online payments starting with the Professional plan.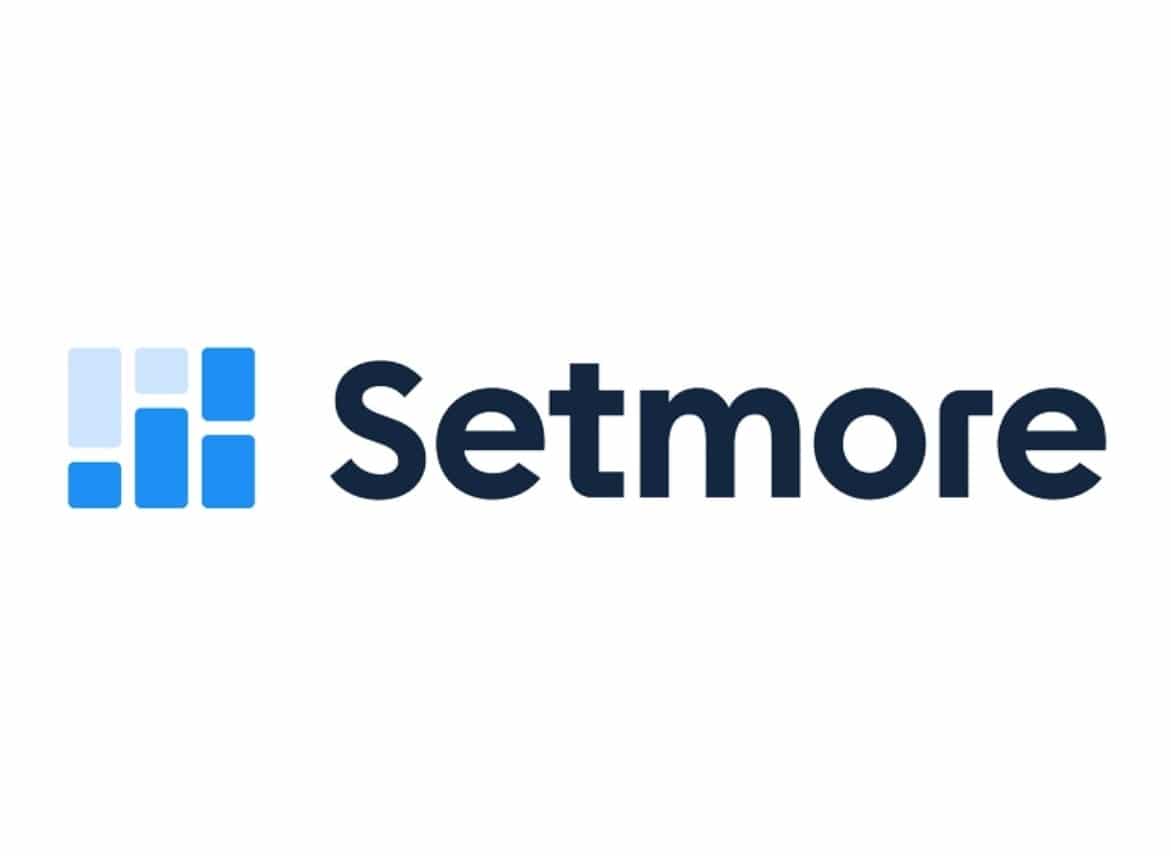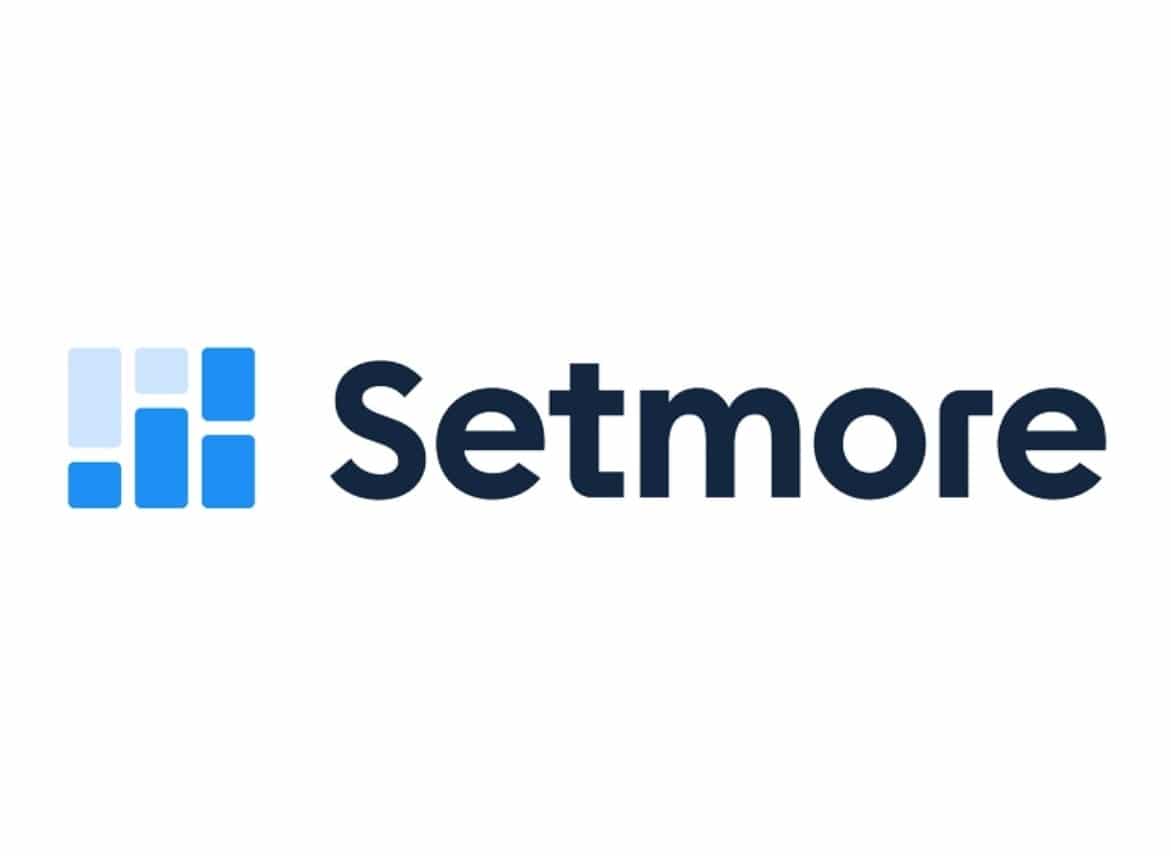 Small business teams
Visit Website
Four free users
Unlimited free monthly appointments
Many free add-ons
24/7 live chat support
Pricing
Setmore's pricing is pretty straightforward. First, there's the free plan with all its features and limitations. Then there's the Premium plan for up to two employees. It costs $9 (roughly £6.88) per employee per month and involves pretty much everything Setmore offers.
The Pro plan isn't a separate plan but an extension of the Premium, aimed at larger teams. That's the reason why it costs less each month — $5 (roughly £3.82) per employee. There's a three employee minimum, though.
Pros and Cons
Many are positive aspects of Setmore's free offer. Four users can host unlimited individual or group appointments. Furthermore, the booking page you make with Setmore is easy to integrate into a website, Facebook or Instagram page, or a popular CRM like WordPress.
Free integrations don't stop there — Salesforce, QuickBooks, Mailchimp and Freshdesk are on the list, too! Google Analytics and Google Tag Manager as well. You also get to take customer deposits, ensuring you don't lose money through no-shows.
What Setmore could introduce is some sort of product inventory. Also, it could make it easier for free users to define multiple meeting locations. Zoom is available but isn't free like with some other calendars.
Features
Setmore's free users get payment processing through Stripe. To use PayPal, you've got to pay.. One-way calendar syncing is free — Setmore appointments reflect on your private calendar. Two-way syncing isn't free and covers Google and Office 365 calendars. 
Next to the 100 monthly free email reminders, Setmore users need to pay for additional SMS meeting updates. There are a staggering 32 booking page languages to choose from. You could also have custom branding, but only with a paid plan.
About the Software
Of all the free booking software solutions out there, Setmore is the only one to offer actual desktop clients — for both Mac and Windows. Another bonus is the fact that staff correspondence can include .ics files, allowing for easy calendar data exchange.
Users praise Setmore's practicality, noting how easy it is to track each client's appointment history. Still, some users found that Setmore could introduce a more straightforward procedure for setting the appointment duration. 
Hardware
Setmore isn't a go-to appointment booking software if you have plans of brick and mortar operation. There is no POS hardware, only online payment solutions.
Single users
Visit Website
One free user
500 free monthly appointments
Free integration of video meeting tools
Free email confirmations and notifications
Pricing
SimplyMeet.me offers a free forever Individuals plan. For bigger companies, there's the Professional plan, costing $9.99 (roughly £7.64) per user per month. It allows the management of up to 30 users. In case your company needs dedicated support and custom contracts and pricing, the Enterprise solution awaits.
Pros and Cons
With the Individuals plan, a single user gets to book 500 monthly appointments through three calendars. Appointment types are limitless — you can specify as many meeting durations, time zones and whatnot.
Using customisable emails, you can redirect customers to your SimplyMeet.me booking page or even your private website. It can have your calendar embedded or house a SimplyMeet.me booking widget.
Automatic time zone detection is a free feature, as are user-definable intake forms. Free rescheduling might not be that jaw-dropping, but multiple email confirmations and notifications are what make SImplyMeet.me stand out. 
There are no mobile booking apps with SimplyMeet.me. Forget about automated review requests, too. Defining a meeting location requires a runaround that's available only to team accounts. 
Sadly, you don't get personal branding with the Individuals plan. As for gift cards and coupons, look for SimplyBook.me, a sister company we've also reviewed. Lastly, if you have country-specific plans, note that SimplyMeet.me only supports English for now.
Features
SimplyMeet.me users have access to three external payment processors. Square comes for free, but for Stripe and PayPal, you have to pay.
Free users can sync their private Office 365, Google, Apple and other calendars one-way. Two-way syncing requires a subscription. It's well worth it since you get to sync any CalDAV compatible calendar.
As for the analytical part of their offer, SimplyMeet.me offers two tools: Google Analytics and Facebook Pixel. Their video chat integration is excellent, supporting solutions by MS Teams, Zoom, and Google Meet.
About the Software
You can set deposits for customers to make when booking and define them as fully or partially refundable or non-refundable. It is a handy trick for preventing and penalising no-shows. 
Those who want to keep stock through their booking software will be sad to hear there seems to be no native product inventory system. Still, SimplyMeet.me supports Zapier, and this stellar middleware allows for a myriad of functionalities customisable to the bone. 
Hardware
If you're on the lookout for hardware, look elsewhere. SimplyMeet.me focuses on providing a wholly software-based appointment booking solution.
Joint appointment scheduling and video conferencing
Visit Website
Unlimited free meetings per month
15 days free trial for paid plans
Customisable booking pages
Many integrations
Pricing
MeetFox has a three-tiered subscription model. The Free plan gets you your own MeetFox scheduling page. The Pro plan costs $10 (roughly £7.65) per user per month and greatly expands the available functionalities, both internally and through Zapier. 
The Premium plan gives users a chance to solve all their appointment scheduling and video-conferencing needs by using just one platform — MeetFox. It costs $35 (roughly £26.76) per employee per month.
Pros and Cons
MeetFox's entry plan allows for unlimited monthly meetings. You form teams by joining individual accounts. MeetFox's booking forms are there for any specific info you need from customers. You can also tailor your own cancellation policy.
MeetFox provides incredible ease of integration. It doesn't matter if sites are run independently on Joomla or WordPress or if they're simple social media business pages. Integration comes down to copying and pasting, and it's free.
Unfortunately, only one meeting type is allowed to free users, meaning you get just one free meeting location. MeetFox also fails to deliver any gift cards and coupons. Lastly, there are no MeetFox mobile scheduling apps yet.
Features
All MeetFox users can carry out transactions through Stripe. Free users pay a 5% transaction fee. That is 0% for Pro and Premium users. Email appointment reminders are free for all, but SMS reminders require a subscription.
You can sync one of your private calendars with your business' MeetFox scheduler. Google, Outlook, and Office 365 calendars are supported, but only one for free users.
What really sets MeetFox apart is its own video-conferencing solution. Free users only get a free 15-day trial. As for attaching documents to email correspondence, it takes some external tools like Zapier or Trello.
If English, German and French are all the languages you need, you can even go with white-label branding. This allows entrepreneurs to include the MeetFox booking solution in their own digital products.
About the Software
Through MeetFox's messaging feature, you can communicate with clients before, throughout, and after a meeting. This feature, together with the video-chatting platform, makes MeetFox a potential all-around solution for businesses.
You can also record meetings and download them later. Though users report a lot is still to be improved, MeetFox is definitely among the most promising free online booking systems on the market today.
Hardware
MeetFox offers no payment processing hardware.


Small and medium-sized businesses
Visit Website
14 days free trial for paid plans
Countless integrations
Built in upselling and cross-selling features
24/7 live chat support
Pricing
Next to SimplyBook's free tier, there are Basic, Standard, Premium, and Enterprise plans. Annual billing gives you a 17% discount. With it, monthly costs come down to £5.8 for Basic, £16.7 for Standard and £37 for the Premium plan. 
Pricing for Enterprise is calibrated according to your company's needs.
Pros and Cons
Free SimplyBook.me users can form teams of up to five service providers. Each member gets to specify one service location. 
The automated reviews customers can make are neat. They have to be subscribed to your emailing service, though. You can even integrate the most fitting reviews into your own website. 
Still, we don't like a lot of the free plan's aspects. Some of them are:
Limited monthly appointments (max 50)

Inability to attach files to your emails

No stock keeping

Having to renew your free subscription each month
Features
SimplyBook's subscriptions are characterised by available custom features. Free users get one custom feature. Basic users get three, Standard users get eight, and Premium users get all.
Basically, anything you find of practical use is a custom feature. Group bookings, payment processing, Facebook and Instagram integration, customisable intake forms, Google and Outlook calendar syncing…
To define your cancellation policy, you'll need yet another custom feature. You'll also need it if you want to reschedule a meeting, introduce gift cards and coupons, use analytical tools, or integrate video chatting through MS Teams or Google Meet.
As the list goes on, you realise SimplyBook.me becomes worth considering once you're ready to pay. The more custom features you have, the more you can develop your customer database.
About the Software
With the Premium plan, you get a branded customer booking app, while free users only get admin iOS and Android apps. All users can have a SimplyBook website or embed SimplyBook iFrames and booking buttons in their own site.
In practice, SimplyBook supports simple drag and drop operations. There are ten booking page languages, but you can extend the list by utilising Google Translate or Localize. 
As for customer surveys, these require Google Forms, and customer relationship management won't happen without Zapier.
Hardware
There isn't any hardware on offer from SimplyBook.me. However, its software easily communicates with card readers, cash registers, and receipt printers. It works with mobile devices as much as personal computers.
How to Choose Appointment Software
— BUYER'S GUIDE —
To choose the best appointment software for your needs, follow these three steps:
Determine the size and nature of your business

Work out what kind of notification and payment system you need, as well as integrations 

Determine what other tools you need
Determining the Size and Nature of Your Business
When looking for the optimal piece of free appointment scheduling software, your company's nitty-gritty is pretty much the starting point.
Are there thirty of you, or do you work alone? What about the types of services you offer? You might schedule a class for five or a presentation for who knows how many.
Suppose you're a consultant, and individual meetings are all you offer. Or you fervently switch from one type of appointment to a different one, riding the workday's flow. Maybe each one of your team members has a different role.
Accounting for all this helps you narrow down the list of appropriate and hopefully still free scheduling apps. Consult the table below to narrow down your search.
| | | | | |
| --- | --- | --- | --- | --- |
| Free: | Users | Locations | Monthly appointments | Appointment types |
| Picktime | 3 | 2 | Unlimited | Individual (2 free classes) |
| Square Appointments | 1 | 1 | Unlimited | Multiple |
| 10to8 | 2 | Unlimited | 100 | Unlimited |
| Appointlet | Unlimited | Unlimited | Unlimited | Unlimited |
| Fresha | Unlimited | Unlimited | Unlimited | Individual only (no group booking) |
| Calendly | 1 | 1 | Unlimited | No free group events |
| Setmore | 4 | 1 (with a possible workaround) | Unlimited | Individual or class |
| SimplyMeet.me | 1 | 1 | 500 | Unlimited |
| MeetFox | Multiple | 1 | Unlimited | 1 |
| SimplyBook.me | 5 | Unlimited | 50 | Group booking is a custom feature |
Apps, Payments, Notifications and External Calendar Integration
Do you want a mobile app to handle all your meetings? Are you satisfied with just one payment processor, or is a long list of them what you're after?
As for the way your appointment scheduling app handles other calendars — should it integrate with just Google Calendar? Are Outlook, Apple and Office 365 calendars also a must? Should events in your private calendar reflect in your free booking app? Should it work both ways? 
Also, how important is it to you that customers get an SMS notification about a scheduled appointment? Is email enough? 
| | | | | |
| --- | --- | --- | --- | --- |
| Free: | Mobile apps | Payment processing | External calendar support | Email and SMS notifications |
| Picktime | | PayPal (Stripe, Square) | One-way (Two-way paid for) with Google, Outlook, Office365, Apple, MS Exchange | Email (SMS paid for) |
| Square Appointments | Android, iOS | Square only | None | Email and SMS |
| 10to8 | Android, iOS | Stripe (PayPal) | Two-way – Google, iCal, Office365, Outlook, Exchange | Email |
| Appointlet | None | None | Google Calendar, Office 365, Zapier integrations | None |
| Fresha | Android, iOS (customer and owner apps) | Through Fresha's POS system | None (runaround with Google Reserve) | Email (SMS paid for) |
| Calendly | Android, iOS | None free (PayPal and Stripe) | One for free, two with Premium, six with Pro | Email (SMS paid for) |
| Setmore | Android, iOS | Square (PayPal and Stripe with Premium) | One-way with Office, Apple, Google (two-way paid for) | 100 free email reminders per month (SMS paid for) |
| SimplyMeet.me | None | Multiple through SBPay | One-way with Office, Apple and more (Two-way not free) | Email |
| MeetFox | None | Stripe | One free calendar (Google, Outlook, Office 365) | Email (SMS paid for) |
| SimplyBook.me | Android, iOS (customer apps for upper tiers) | Many payment gateways for UK customers | Two-way syncing is a Custom feature | Emails (SMS paid for) |
Other Tools You Might Need
Finally, you should determine how important a role certain tools play for your business. 
Do you want to build your strategy based on the insights gained from customer analytics? If yes, do you want to ask your customers for very specific info?
On the administrative side of things, should your appointment scheduler also serve for invoicing and billing customers? Should it manage your company's inventory?
Here's how well the best free online booking calendars do based on these criteria.
| | | | | | |
| --- | --- | --- | --- | --- | --- |
| Free: | Analytics | Customer database | Intake forms | Administration | Inventory |
| Picktime | Google Analytics | Yes | Yes | Invoicing, billing | 3 resources for free |
| Square Appointments | Internal | Yes | Yes | Invoicing, billing | Within the Square ecosystem |
| 10to8 | With Google Analytics, through Zapier | Yes | Yes | Invoicing, billing, accounting | No |
| Appointlet | No internal tools | Yes | Yes | Invoicing, billing | Via Zapier Inventory |
| Fresha | Performance dashboards and financial reporting | Yes | Yes | Invoicing, billing, payroll | Stock management, yes |
| Calendly | Google Analytics and Facebook Pixel with the Professional plan | Yes | Yes (Invitee Questions) | Only through Zapier | No |
| Setmore | Google Analytics, Google Tag Manager | Yes | Yes | Invoicing, billing | No |
| SimplyMeet.me | Facebook Pixel, Google Analytics | No (runaround with Integrately) | Yes | Not free | No |
| MeetFox | Zapier (runaround with Google Tag Manager and Google Analytics) | Yes | Yes | Invoicing, billing | No |
| SimplyBook.me | Custom features | Yes | Yes | Invoicing, billing | No |
Wrap Up
Hopefully, I've helped you wrap your head around the best free appointment scheduling software available today. Have we? A firm "Yes!" and a custom GIF of your fervent head nodding that follows (sent to our Instagram account) would be lovely.
The GIFs aren't that important, though. What's important is opting for a free meeting scheduler that will suit all your needs. 
Identifying that one app that lightens the load on your inbox and lets you focus on the more important aspects of your business' operation will be the greatest reward for both you and us at CyberCrew.
FAQ
What is the best free app for scheduling?
The best free appointment scheduling apps are Setmore and Calendly. Calendly is great for simple projects and makes it easier for customers to schedule appointments. Setmore, on the other hand, might be the best choice if you need to manage schedules across a large team.
Does Google have a free scheduling tool?
Yes, Google has a free scheduling tool called the Google Calendar. It is a powerful tool for organizing your schedule and coordinating events. What's more, you can use it to share calendars with others.
What are the benefits of online scheduling software?
Using online scheduling software, you will save time, money, and paper. Furthermore, it allows you to achieve a higher rate of successful bookings, leading to happy clients and higher earnings.